The Fastest Way to Get In Touch With Governor Pritzker
If you live in the state of Illinois, contacting the governor is a fantastic way to voice your political opinions and get involved with organizations, programs, and legislative processes in your community. 
We know that contacting your representatives can be tricky, and that's why we've compiled all the information you need to know about how to get in touch with a governor of Illinois quickly and effectively. Discovering Governor Pritzkers' phone number, email, social media, and how can help write you the perfect email to voice all your concerns!
Who is Governor Jay Robert Pritzker?
Governor Pritzker was born in Atherton, California in 1965. He is currently the 43rd governor of the state of Illinois and is a member of the Democratic party.
He attended Duke University and gained a degree from Northwestern University School of law. He has held his office since 2019. Governor Pritzker resides in the Illinois governor's mansion, in Springfield.
How to Contact Governor Pritzker
Address
207 State House, Springfield, IL 62706.
Official Website
https://www2.illinois.gov/sites/gov
Email
The Governor does not list his email, instead, he requests that anyone who wants to contact him do so through his official website.

You can click here to fill out the necessary form.

Phone Number
Main office: 217/782-6830
Fax
Main office: 217/524-4049
Where is Governor Pritzker's Office Located?
The exact address of the governor of Illinois office is the following:
207 State House, Springfield, IL 62706
The governor has secondary offices in several of Illinois' cities and towns, you can check which office is closest to you through his official website.
Can I Reach Governor Pritzker Through Social Media Platforms?
Governor Pritzker is active on several social media platforms, and although he does not take messages through these platforms, they are an excellent way to stay up-to-date on all the most relevant news about the state of Illinois. You can discover all the latest events being planned by the governor's office, internship opportunities, and legislative actions being taken.
You can follow him on any of the following social media platforms:
What Are Governor Pritzker's Responsibilities and Duties?
As governor of the state of Illinois, Governor Pritzker holds specific constitutional duties. Here is a list of all the responsibilities he is charged with and how these can benefit you and your community: 
Requesting the presence of the governor at a public event
The governor regularly attends public events and the state of Illinois, regardless of which city or town you live in you can schedule his presence at an event of your choice.
Obtaining a courtesy letter or letter of recognition
Letters of courtesy or recognition I meant to celebrate great achievements by residents of the state of Illinois. If you or a member of your family has accomplished something you wish to be recognized by governor Pritzker you can request a letter of recognition here.
Volunteer opportunities in the state of Illinois
As part of his official duties, the governor hosts charity and volunteer events, Citizens can take part in any of these as volunteers.
To find out what opportunities are available to you for volunteering, the governor suggests staying up to date on all his social media platforms, as well as his official website.
Media inquiries
This includes all inquiries related to interviews, social media posts or articles about Governor Pritzker.
Flag requests and information
The governor has the authority to request flags at half-mast throughout the state of Illinois, and provide citizens with flags for locations such as military retirements and personal achievements.
Why It Can Be Hard to Reach Governor Pritzker
Getting a hold of any legal representative can be a challenge depending on their schedule, as well as the extent of their official duties and responsibilities. 
Here are some reasons why contacting governor Pritzker might be harder than you think, and how DoNotPay can help:
Why calling might be your worst option:
When it comes to reaching the governor's office through phone calls, it can be hard to know whether the message you are leaving with his office will reach him directly. This makes calling ineffective and unlikely to help you resolve your issue
The challenge of writing the perfect email:
Not only should your email to the governor be professional and formal, but it also requires arguing your case in a concise and clear manner, and making clear the actions that you wish for the governor to take.
The best course of action:
luckily do not pay has a solution to these challenges, it can help you write the perfect email quickly and efficiently. Find out how in the following section.
How Can DoNotPay Help You Contact Senator Pritzker Faster?
If you want to make sure that your voice is heard, DoNotPay can help you send the perfect email to the government representative of your choice. Whether it's your Senator or the House of Representatives DoNotPay can articulate all of your concerns in a formal, detailed, and effective manner.
Here's how it works:
1. Search the words "Contact Representative" or "Legislator" on and select the Contact Your Government Representative product.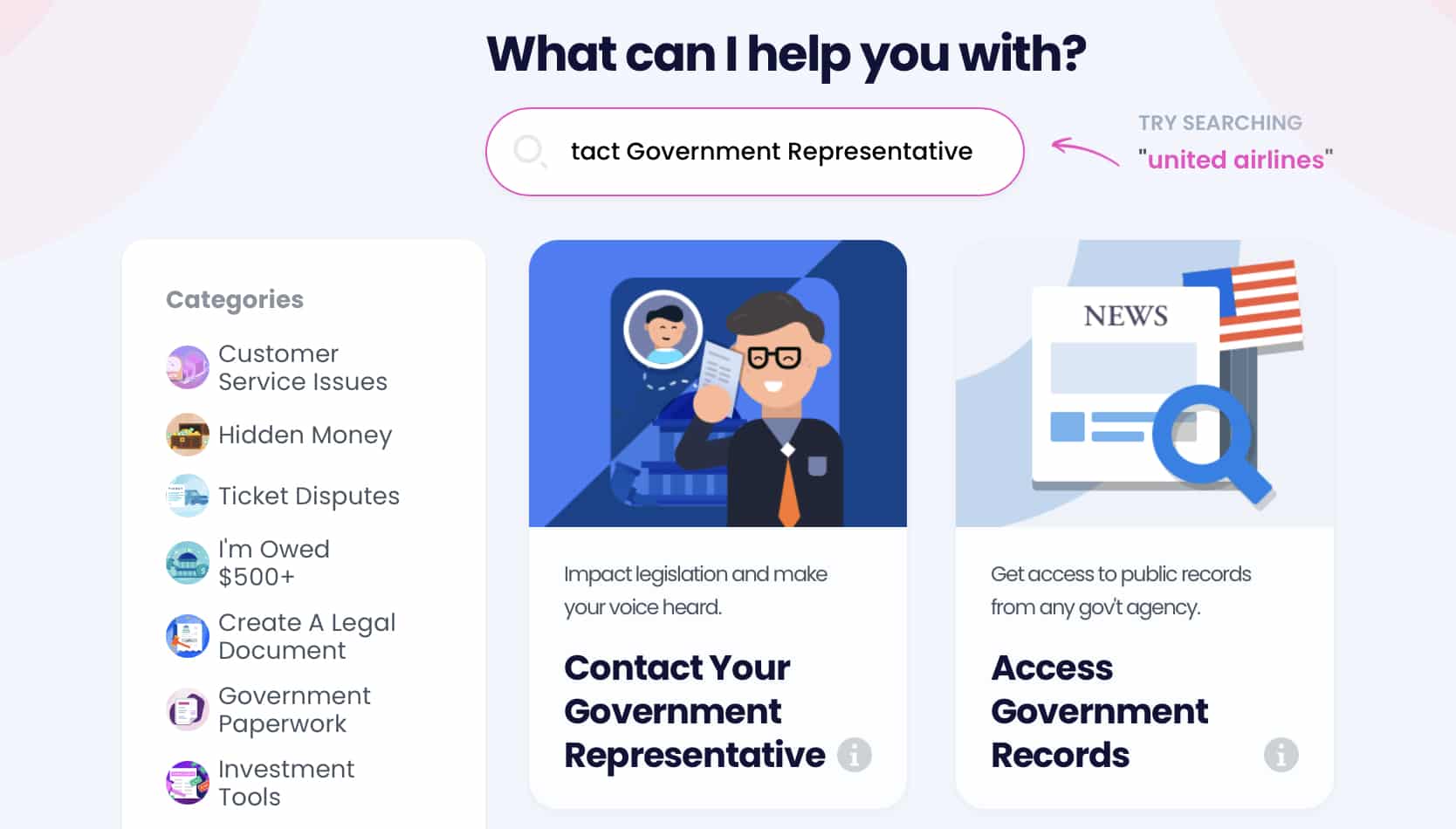 2. Select which representative you wish to contact, your Senator, Governor, President, Mayor, or House Representative.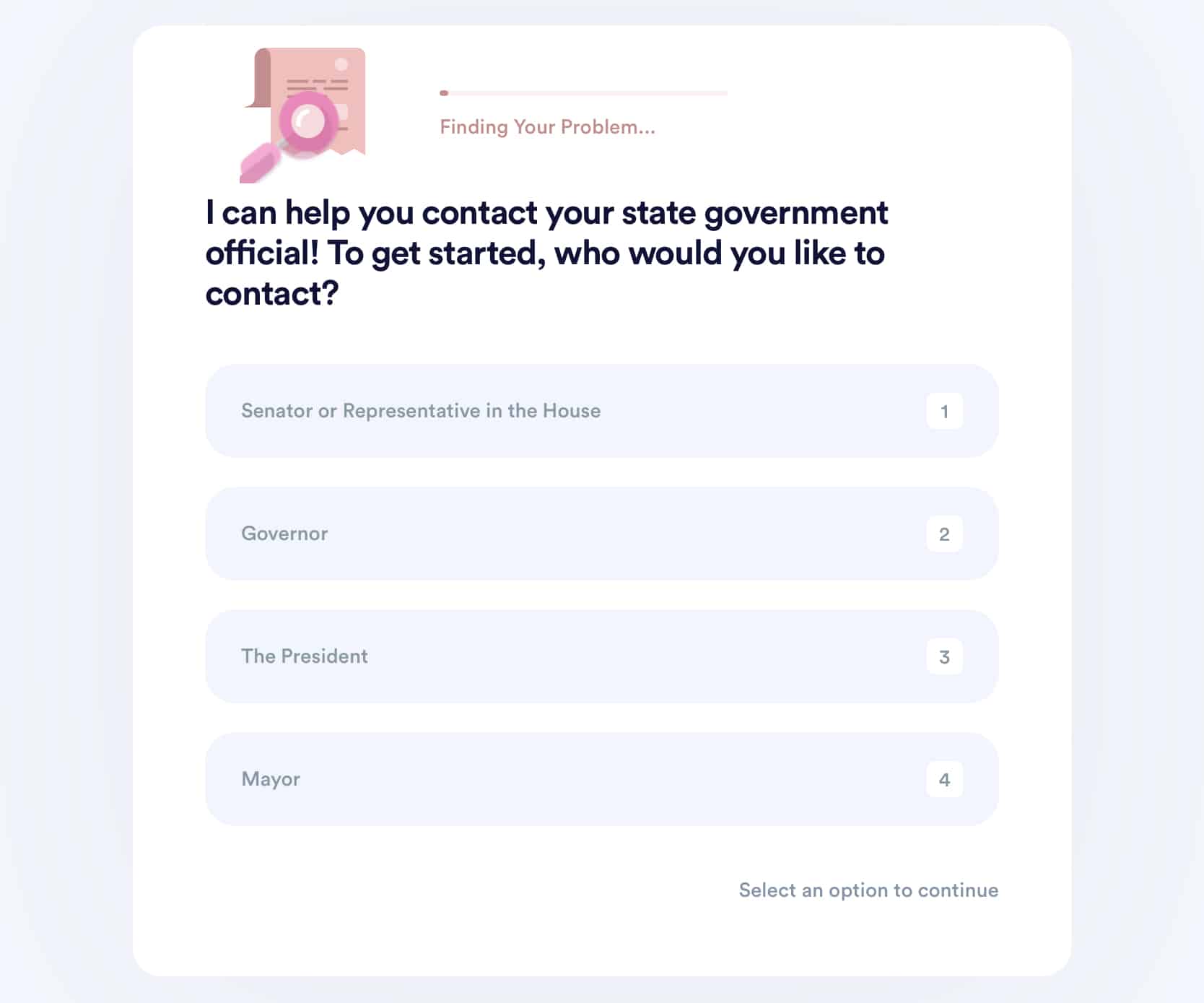 3. Briefly explain the issues you want to get across to them, or whatever bill you're concerned about. Give us details about your position and what action you wish for them to take.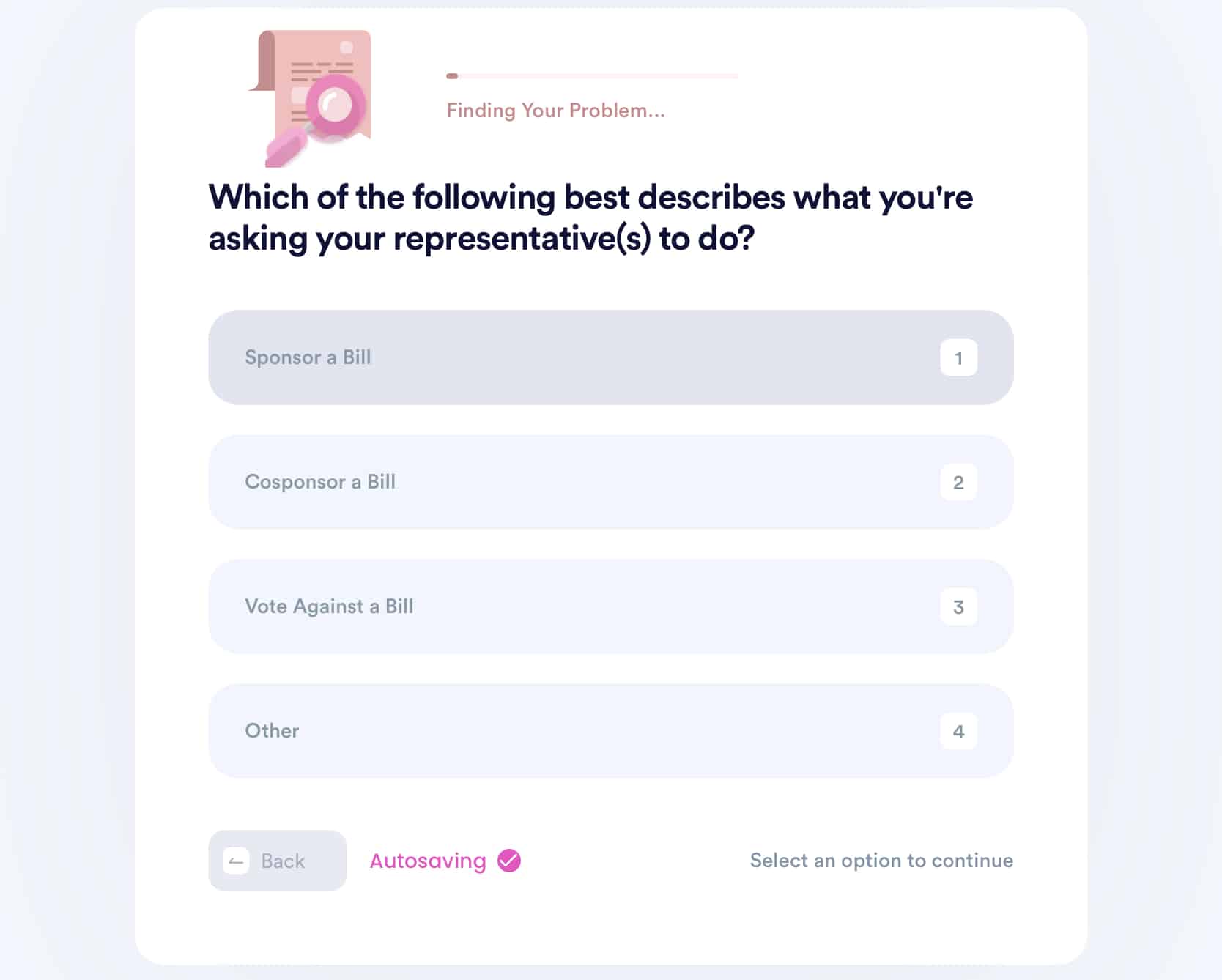 4. You're done! All you have to do is sit and relax while our bots create the perfect email. They'll fill out all the necessary forms on your legislator's website on your behalf.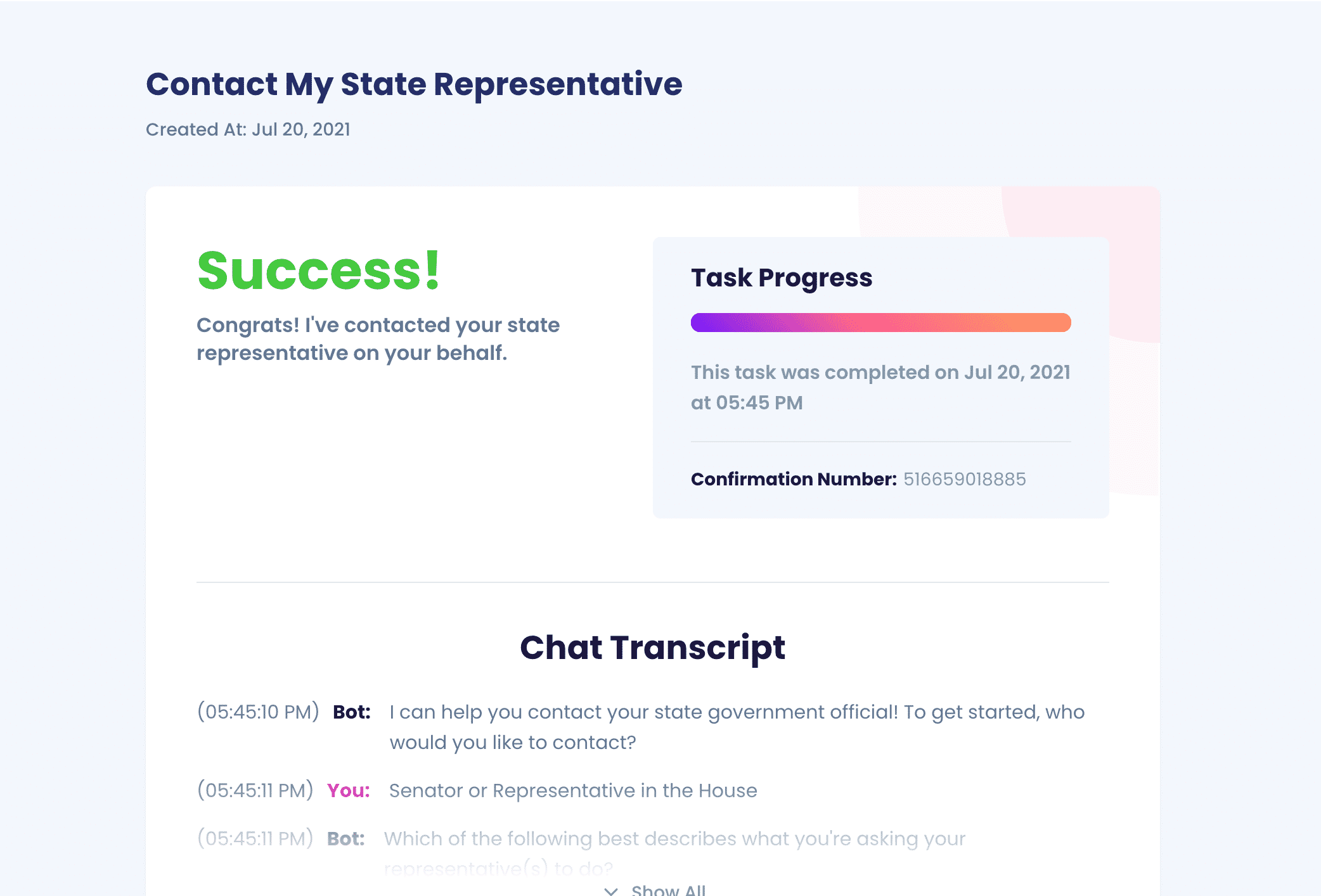 How Else Can DoNotPay Help You?