Contact Governor Baker - Made Simple
Contacting a government representative is a great way to ensure that your voice will get heard and that you have a say on what bills pass in the United States. However, it can be difficult to find the proper way to contact the representative and to raise your issue and concerns.
This article will discuss how to contact United States Governor Charlie Baker. It will also introduce you to an easier and faster way to contact your senator, governor, or any other government representative using .
How to Contact Governor Charlie Baker?
United States Governor Charlie Baker has three offices you can contact, two in Massachusetts and one in Washington, D.C.
Office
Office Hours
Address
Phone Number
Governor Charlie Baker's Office of Constituent Services in Massachusetts
Monday – Friday

9:00 AM – 5:00 PM

Massachusetts State House, 24 Beacon St., Office of the Governor, Room 280, Boston, MA 02133
(617) 725-4005
Western Massachusetts Office
Monday – Friday

9:00 AM – 5:00 PM

State Office Building, 436 Dwight St., Suite 300, Springfield, MA 01103
(888) 870-7770
Washington, DC Office
Monday – Friday

9:00 AM – 5:00 PM

Office of the Governor, 444 N. Capitol St., Suite 208, Washington, DC 20001
(202) 624-3616
United States Governor Charlie Baker Biography
Charles Baker Jr. is an American businessman and politician.
He is a member of the Republican Party and currently serves as the 72nd governor of Massachusetts.
Baker earned a Bachelor of Arts from Harvard University in 1979 and a Masters of Business Administration from Northwestern University's Kellogg School of Management.
He served as the Secretary of Health and Human Services of Massachusetts from 1992 until 1994.
He was the Secretary of Administration and Finance of Massachusetts from 1994 until 1998 under Bill Weld.
After working in the government, he left to become the CEO of Harvard Vanguard Medical Associates and then also served as the CEO of Harvard Pilgrim Health Care for ten years.
Baker assumed office as the Governor of Massachusetts on the 8th of January in 2015 and was reelected in 2018 with 67% of the vote – the largest vote share in a Massachusetts election since 1994.
As of 2021, Baker and his lieutenant governor Karyn Polito are the only members of the Republic Party to hold a statewide office in Massachusetts.
Executive Orders Issued by Governor Baker
Creating the Community Compact Cabinet
Imposing a Temporary Ban on Motor Vehicle Travel to Ensure Public Safety – which was then recessed
Creating the Workforce Skills Cabinet
Establishing a State Task Force on Economic Opportunity for Populations with Chronically High Unemployment Rates
Launching the Governor's Council to Address Sexual Assault and Domestic Violence
Reducing Unnecessary Regulatory Burden
Establishing a zero-tolerance policy for human trafficking and activities related to human trafficking
Establishing the Black Advisory Commission
Restructuring and Reaffirming the Governor's Task Force on Hate Crimes
Restructuring and Reaffirming the Governor's Council to Address Sexual Assault and Domestic Violence
Why It Can Be Difficult to Reach Governor Charlie Baker on Your Own
Contacting a United States Governor can be challenging. You may try to call the governor to explain your issue, but it is probably not your best option. The phone lines of a governor's office are always extremely busy and you are likely to experience extended wait times. There is also no guarantee that the person taking your call will pass on your message with the details and accuracy that you require.
Writing an email is a better option than calling the governor. You can argue your standpoint accurately and with as much detail as possible. However, an email must be professionally written to articulate your arguments, which may be time-consuming.
DoNotPay Can Contact United States Governor Charlie Baker for You!
makes the process of contacting a representative of the US government incredibly easy, and much more convenient. All you have to do is:
1. Find the Contact Your Government Representative service on DoNotPay.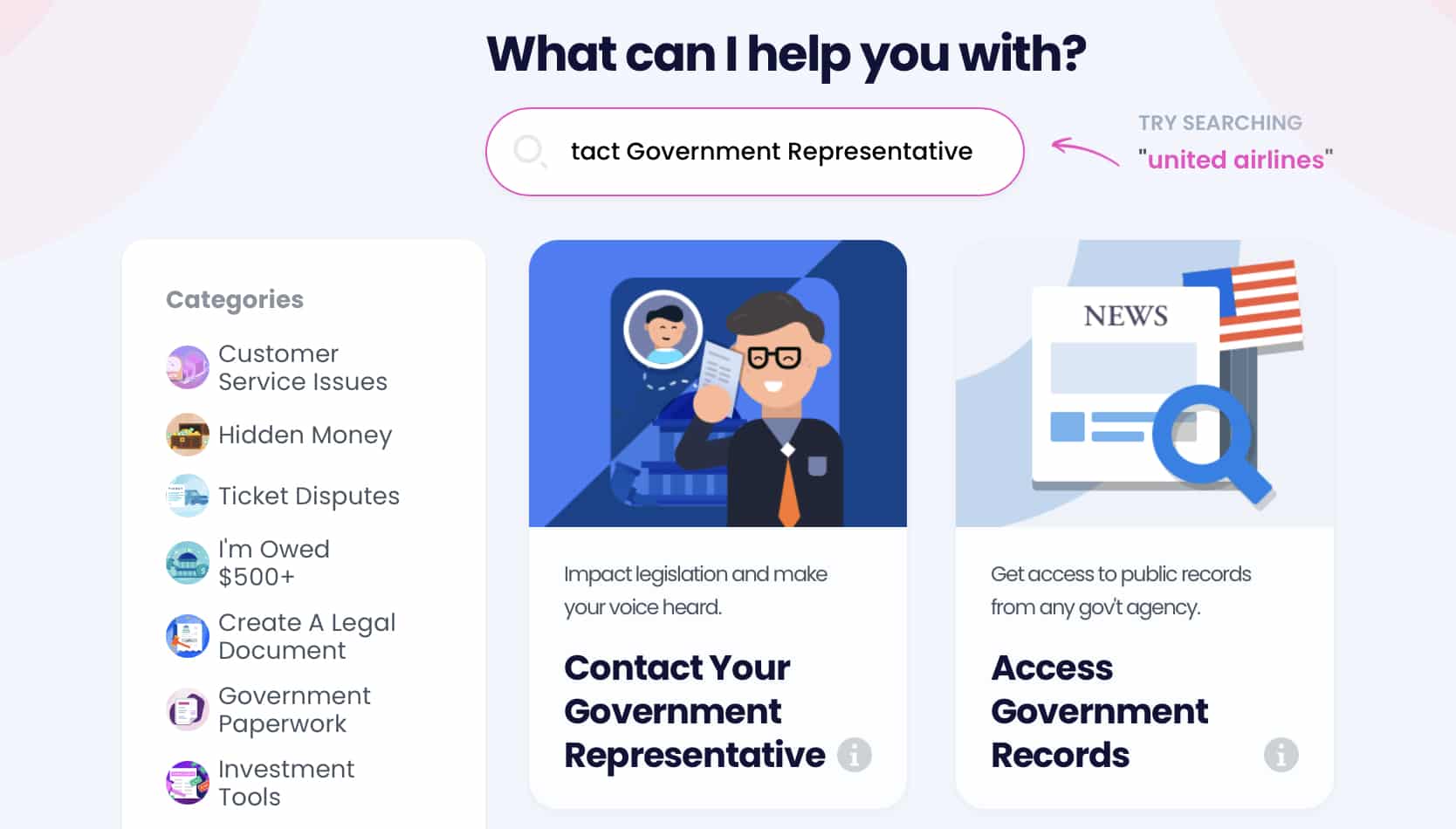 2. Choose between contacting your Senator, House Representative, Governor, President, or Mayor.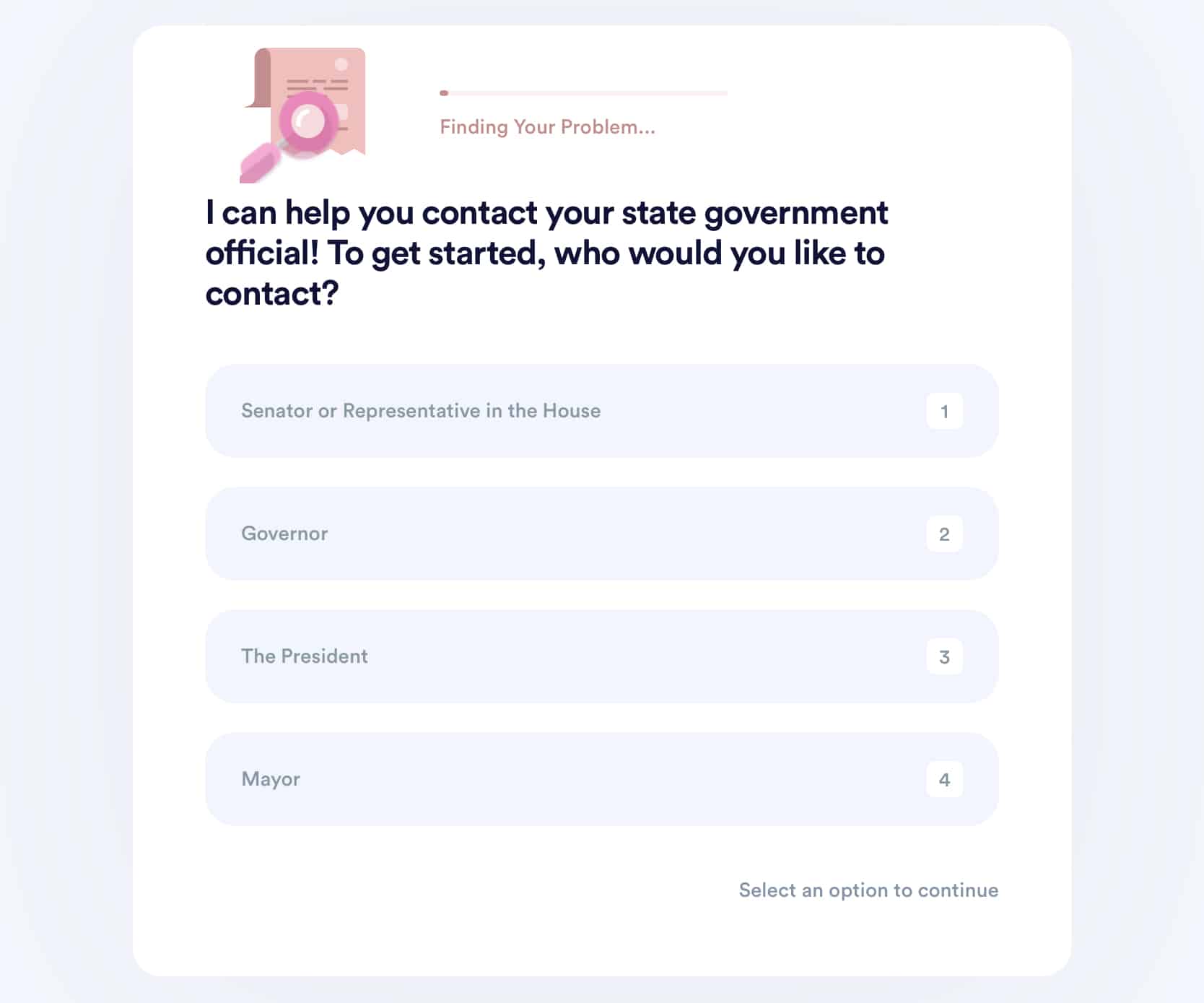 3. Tell us why you're contacting your representative from this drop down list. You can explain more later!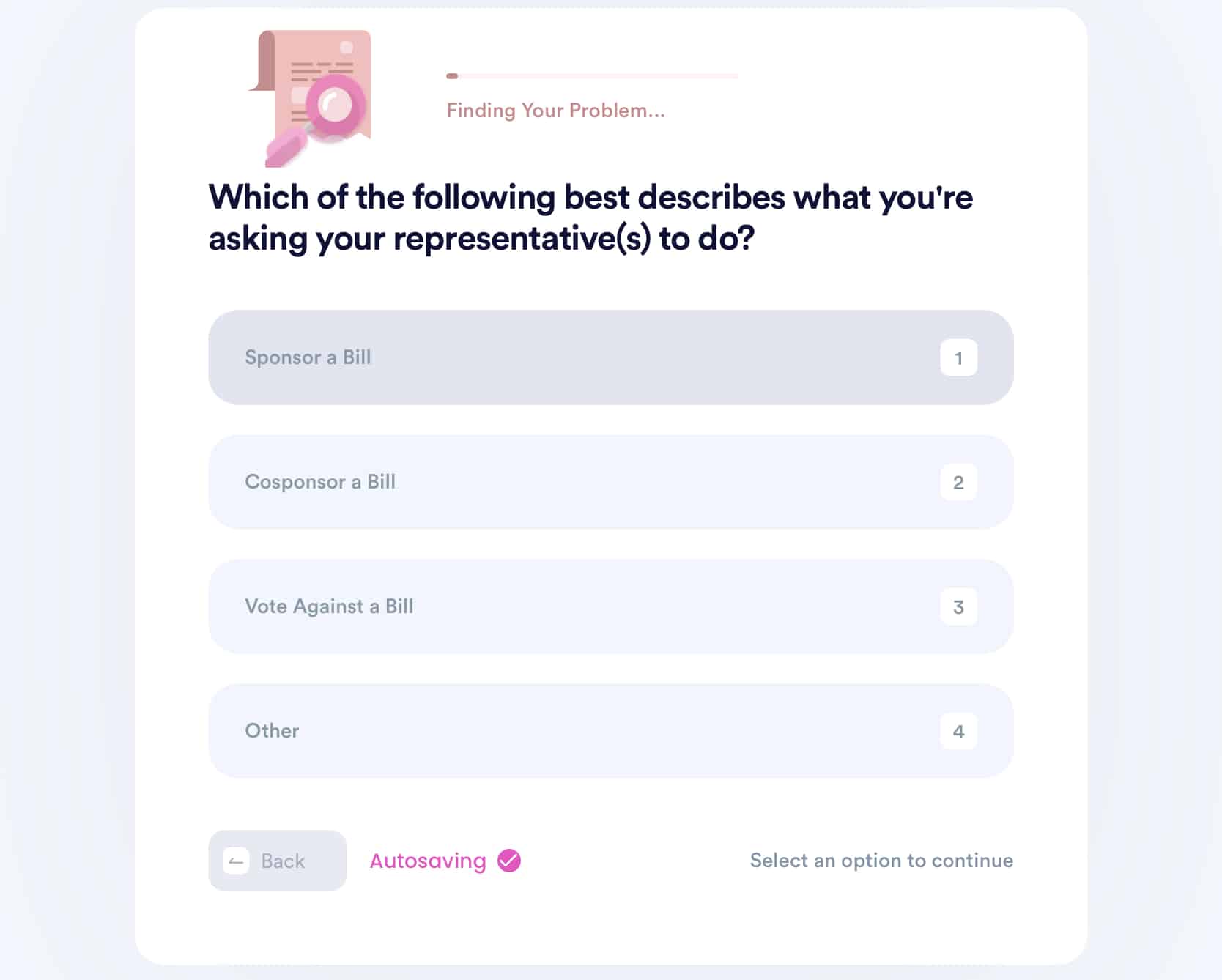 DoNotPay will gather your answers and submit your inquiry for you! All you have to do is answer a few questions and everything will be done!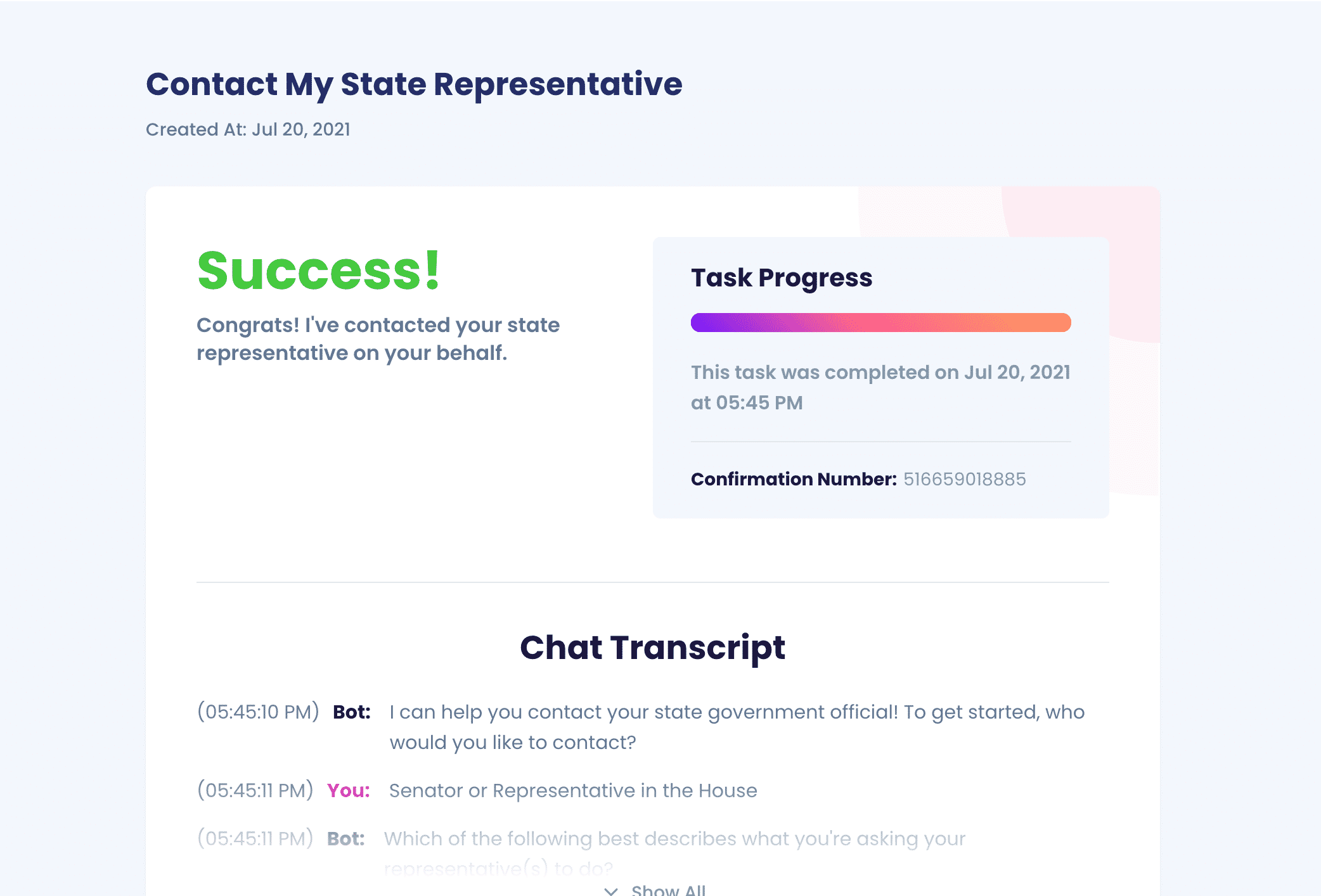 How Else Can DoNotPay Help You?