Chicago Mayor Phone Call - Tips, Tricks, and More
Contacting your representatives directly can be tricky and contact information can be hard to find for officials. No matter how high up, elected officials exist to represent your interests and hear your ideas and concerns.
Talking directly to the mayor can be a good way to get your ideas out there or weigh in on municipal matters such as parks, education, or social programs. To get in contact with Mayor of Chicago Lori Lightfoot, check out our below.
Who Is Lori Lightfoot?
Lightfoot has been the mayor of Chicago since 2019, and her platform emphasizes social justice and equality. She used to be a senior equity partner at the Litigation and Conflict Resolution Group at Mayer Brown LLP. She also served as President of the Chicago Police Board, which led to her appointment as Chair of the Police Accountability Task Force, where she worked on analysis and recommendations to improve equitable police practices and end police misconduct. She also worked on cases of excessive police force during her time as Chief Administrator of the Office of Professional Standards and has used her legal expertise to improve policing practices as a whole.
She aims to:
Invest in neighborhoods
End violence
Improve Education
Make Chicago safe for undocumented immigrants
Police Reform
Economic Justice and Water Justice
What does a mayor do?
Serves as the administrative head
Serves on city council
Assigns council-members or citizens to chair or serve on committees or boards
Some mayors have veto power— the Chicago mayor, however, does not due to their "weak" municipal mayoral structure
What issues can they address?
Education
Housing
Municipal budgeting
Parks and recreation
Infrastructure
Health and wellness services
How to Contact Lori Lightfoot, Mayor of Chicago
Please note Mayor Lightfoot's Twitter and website are officially run by her team, and not the Mayor herself.
Contacting Your Representative
Here is a guide you can follow when choosing to call or message Mayor Lightfoot.
Figure out the best means of communication
To find out the best way to contact your specific representative, check out our guide here. Learn more about the efficacy of phoning your representative here. For Mayor Lightfoot, the most direct way to contact her appears to be by email.
Find his or her contact info or number
DoNotPay has many resources that provide this information, or it can be found online. For our list of senator phone numbers, look here. For the house of representatives, try here.
Mayor Lightfoot can be contacted at letterforthemayor@cityofchicago.org.
If you are calling, try perfecting your argument with a script
Check out our script for phone calls to government officials. For email, keep in mind that your tone should be professional. You should immediately address the issue and offer clear steps that you would like your representative to take. For advice on writing professional emails to your representatives, check out this guide.
Why It Can Be Difficult to Reach Mayor Lightfoot on Your Own
City officials are often busy with daily tasks, therefore, reaching the mayor of Chicago will be difficult. This means that phone calls are not reliable ways to make contact, as the representative will not even be the one answering. Furthermore, there are no direct lines that are accessible and you will most likely speak to an office worker.
Writing an email can be time-consuming, and frustrating if you receive no response. Arguments have to be professionally written and posed in a persuasive way to catch the attention of the representative. Your email also has to stand out from many others to be dealt with in a timely manner.
How Can DoNotPay Simplify the Process for You?
DoNotPay works for the people and helps make contact with a representative that much easier. We are here to help you skip bureaucratic steps and practice your civic rights. All you need to do is:
1. Select the Contact Your Government Representative product on .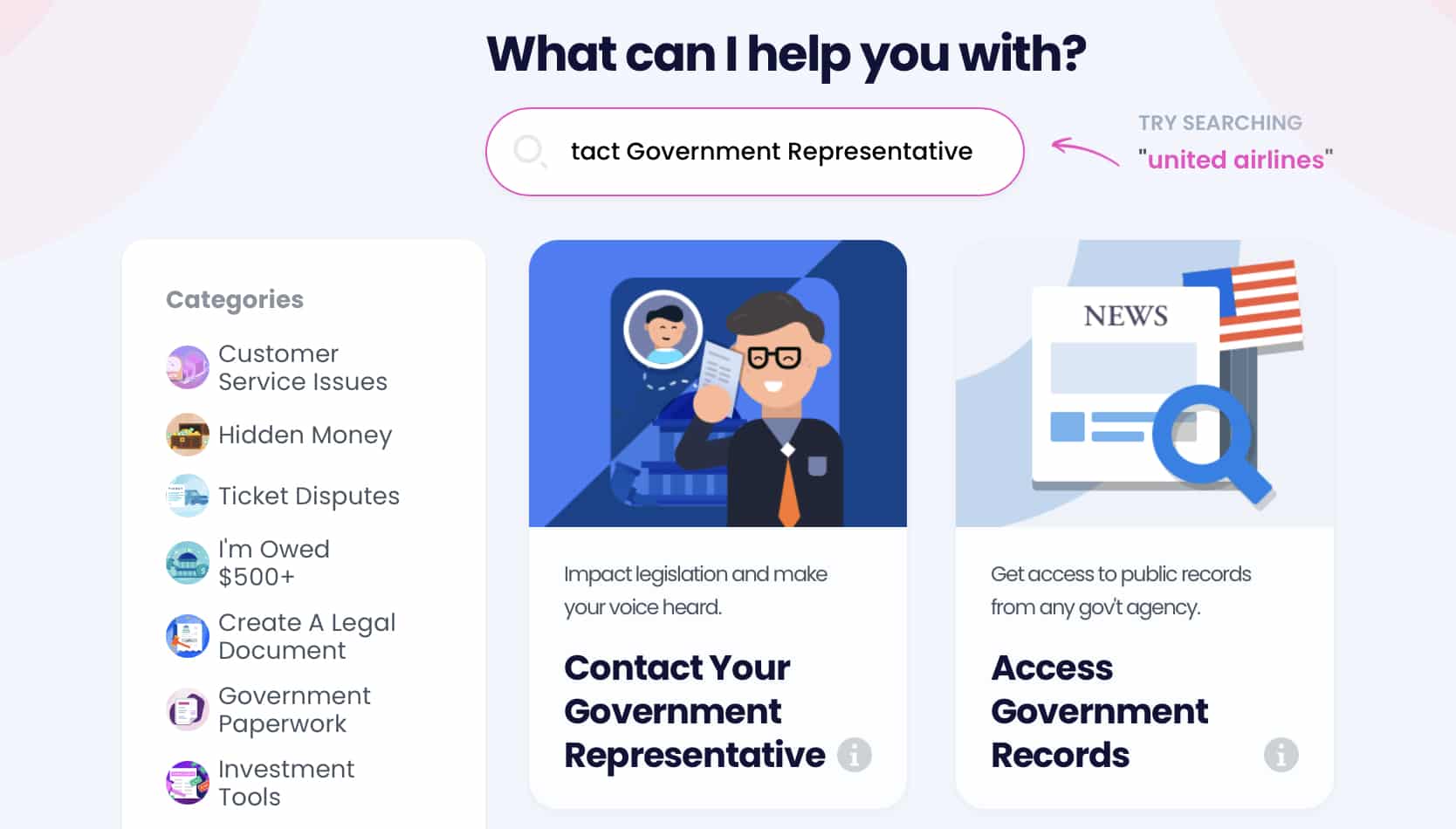 2. Choose to contact your Mayor, Senator, House Representative, Governor, or President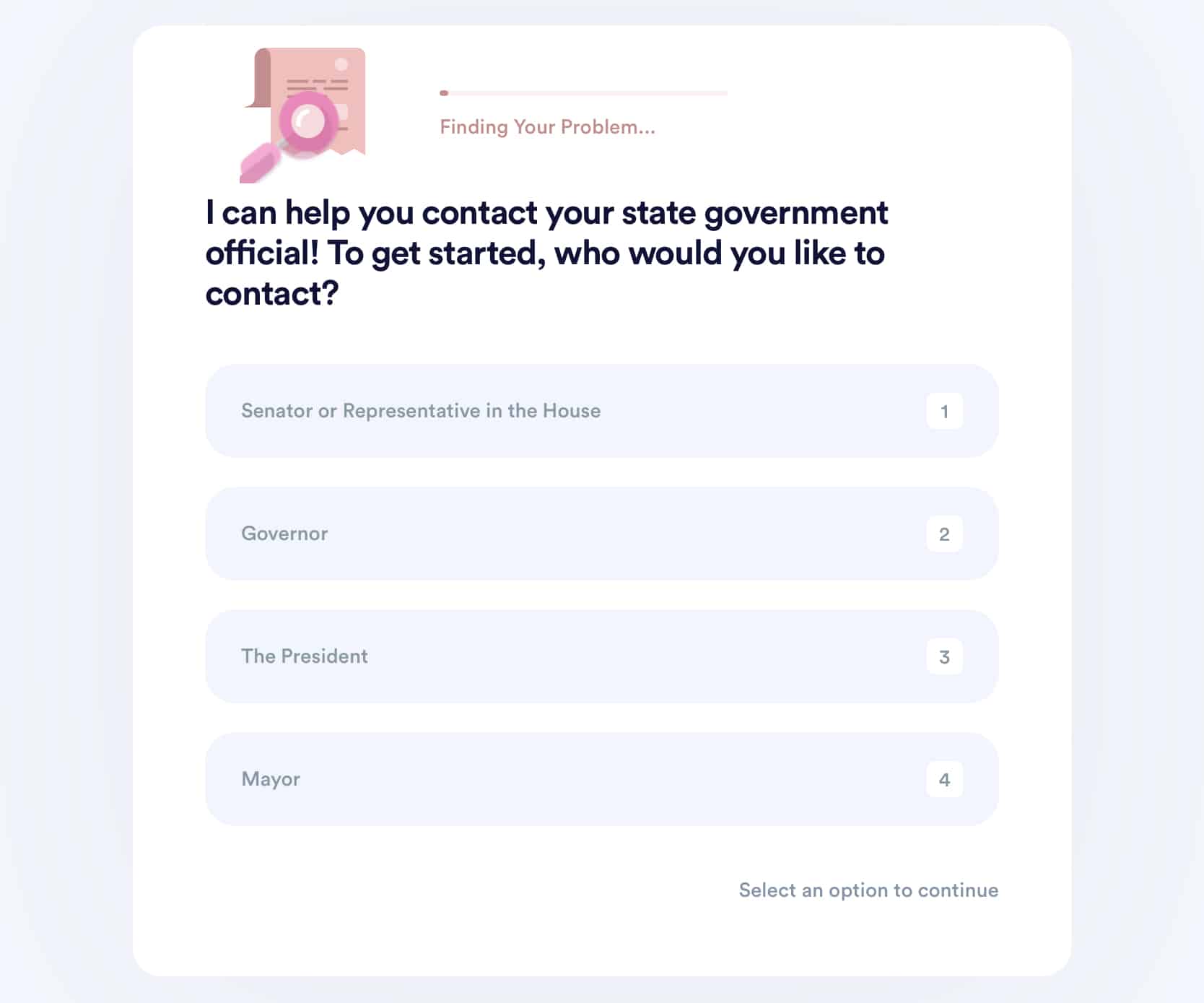 3. Tell us what drove you to contact your representative and what action you would like them to take.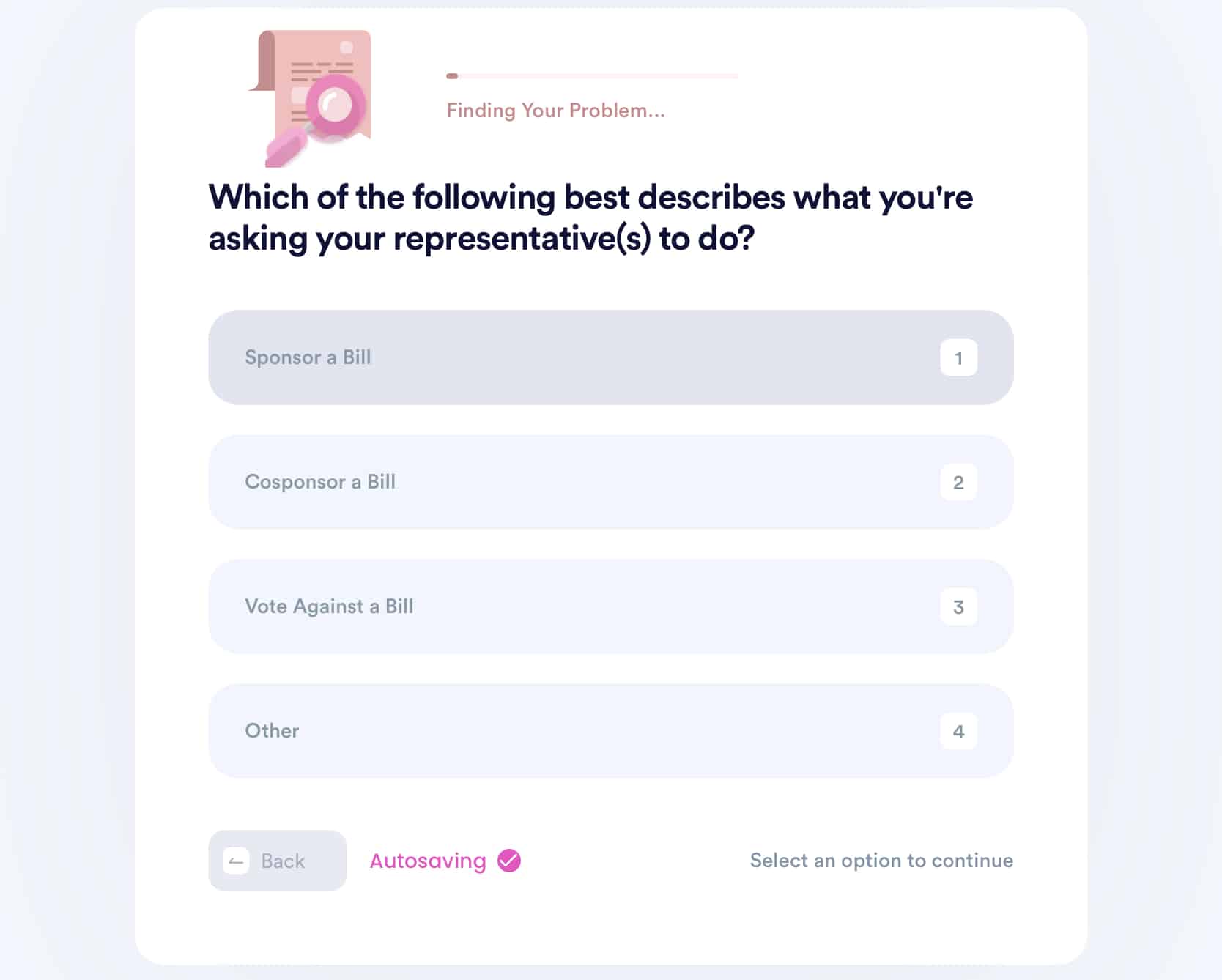 You're done! DoNotPay's system will create a coherent and professional message on your behalf, and make sure to get it to your representative as soon as possible.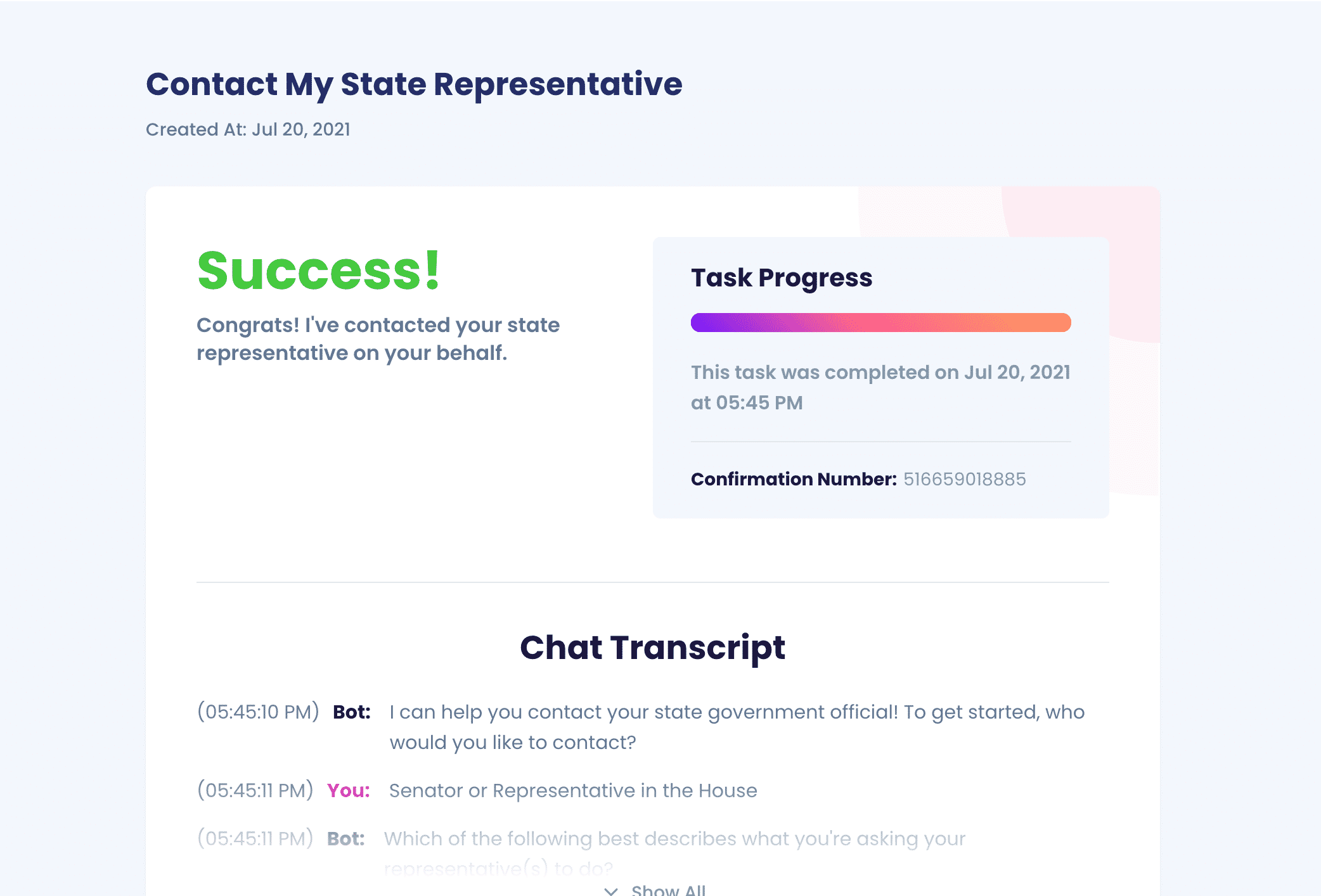 DoNotPay Does It All!