How to Cancel Your Twitch Account Without Effort
If you're a gamer, then chances are you know all about Twitch—a popular streaming platform where you can live share your gaming process and watch other people play and connect with them. Twitch also offers a Prime subscription if you're super hooked to particular gamers and want to support them financially.
If you've subscribed for Twitch Prime and realized the perks aren't all the platform had initially promised them to be, here's how you can cancel your Twitch Prime account without using any lengthy tutorials.
DoNotPay Can Unsubscribe You From Twitch Prime in a Tick

If you don't want to bother with customer services yourself, DoNotPay can have you unsubscribed from your Twitch Prime subscription as fast as the breeze.
Here's how:
Log in to your DoNotPay account from your

Click on Find Hidden Money

Tell us it's Twitch you want to unsubscribe from
As you can see, the speedy process is all completed after you take these three short steps. You'll be notified by DoNotPay as soon as our robot lawyer cancels your Twitch Prime membership.
To get more out of DoNotPay, connect it to your email or bank account. We'll keep track of all the services you're signed up for and cancel the ones you don't use. Why give all that money to subscription services when you can have it in your bank account as early as next month?
Can You Cancel a Twitch Prime Subscription on Your Own?
You can also end your Twitch Prime membership manually. Here are the three options you have:
Use your Twitch account

Email the company

Cancel through your Android device (if that's what you used to sign up)
How to Cancel Twitch Prime on the Website
Canceling a Twitch Prime subscription on your account takes quite a few steps. You need to:
Log in to your

Twitch account

Go to the

Subscription Management Page

Select the cog icon next to the subscription you want to terminate

Click on Don't Renew Subscription

Tap Don't Renew Subscription again in the new window that appears
How to Cancel Twitch Prime Through an Email
Another option you have to cancel Twitch Prime on your own is by emailing the company. When you compose your request to Twitch to cancel your Prime subscription, send the email to purchasesupport@twitch.tv.
Note that once your Prime account is deactivated, you can see a Sub End Date section next to the subscription you canceled. It means that you can enjoy the perks of your Prime membership until the date stated below the heading.
You also have seven days to change your mind and resubscribe. If you don't do it by then, your account data will be deleted, and you'll lose the sub streaks you previously accumulated.
How to Cancel Twitch Prime on Android
If you signed up for Twitch Prime on your Android device, you'll need to cancel the service on your smartphone. Follow these steps to do it:
Open the Twitch app on your Android

Tap on the Subscribed option below your account name

Choose Cancel Subscription

Select Cancel Subscription again to confirm
| | |
| --- | --- |
| Can You Cancel With | Yes/No |
| DoNotPay | Yes |
| Email | Yes |
| Phone | No |
| Letter | No |
| In Person | No |
| Company Website | Yes |
| Android Device | Yes |
How to Continue Live Streaming Your Gaming Without Twitch
If Twitch has disappointed you, you don't have to give up on the enjoyment of live streaming. Here are a couple of Twitch alternatives to consider:
Live Streaming Services

Price

Useful Features

$9.99 per month

A community of 64,000,000+ gamers to connect with

A free version is also available

$9.00 per month

Private live streams

Content that's outside of the gaming world
Subscribe to Free Trials With DoNotPay Virtual Credit Card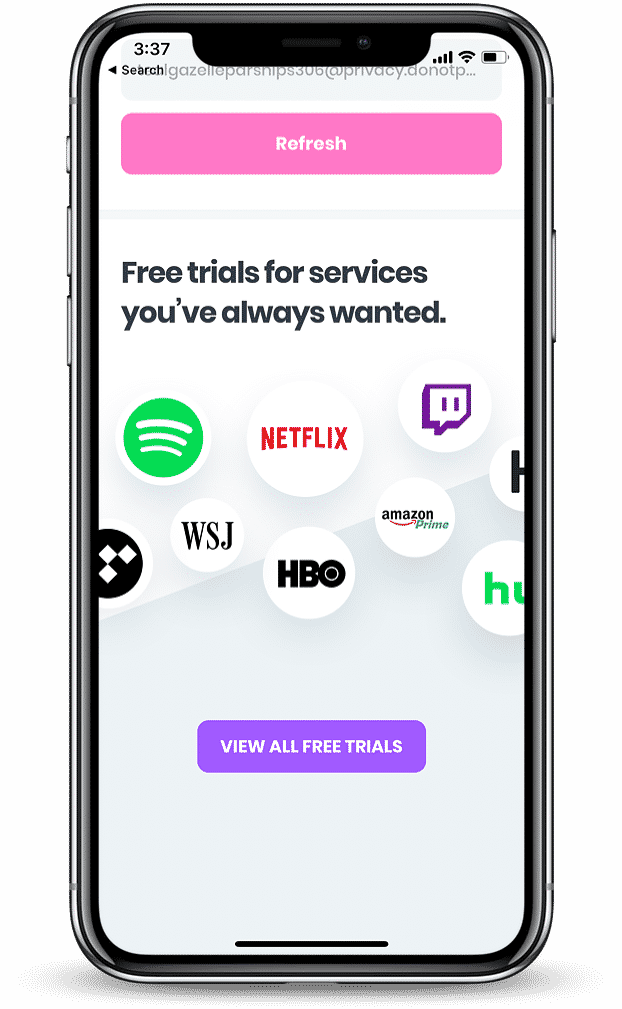 Twitch, and its popular alternatives, offer gamers free trial options to check out the streaming platforms before they make up their mind about paying for the service. The receipts, though, always seem to arrive before you anticipate them.
To prevent surprises from automated charges, use DoNotPay's virtual credit card the next time you sign up for a free trial. The card will generate a new number each time you use it, and the companies will process it just like any other regular credit card. The excellent news, you can't be charged after the free trial expires since there aren't any funds on the card.
How Do Twitch Fees Appear on Your Credit Card Statement
Here, you can take a look at how Twitch subscription charges can look on your bank statement:
| | | |
| --- | --- | --- |
| DEBIT CARD PURCHASE - JTI*TWITCHTV SUB SRVCS xxx-xxx8623 CA | TWITCH | JTI*TWITCHTV SUB SRVCS XXX- CA |
| JTI*TWITCHTV SUB SRVCS | XSOLLA *TWITCH | TWITCHINTER |
| XSOLLA *TWITCH 877-7976552 CA | XSOLLA *TWITCH 442033181985 CA | TWITCH 4029357733 CA |
| JTI*TWITCHTV SUB SRVCS 844-5658623 CA | JTI*TWITCHTV SUB SRVCS 844-5658623 CA 94108 US | TWITCH INTERACTIVE, INC. |
| JTI*TWITCHTV SUB SRVCS 844-5658623 CA | Payment to Twitch Interactive, Inc. | JTI*TWITCHTV SUB SRVCS 888-8003173 CA |
| TWITCH, AMAZON PAY | | |
That's Not All You Can Use DoNotPay For

When you access DoNotPay using any , you unlock numerous useful features our robot lawyer has, which are available at your fingertips. To give just two examples, with DoNotPay, you can learn how to stop Twitch email notifications and get a refund for a Twitch subscription with minimum hassle.
Other problems DoNotPay helps you deal with include:
Speeding tickets

Traffic tickets