How to Stop Twitch Email Notifications Efficiently
Twitch is one of the most commonly used video streaming platforms nowadays, and it's particularly popular for streaming video games and earning money while doing it.
Are you a passionate gamer or video streamer, but you find the majority of Twitch email notifications annoying? Want to know how to stop Twitch email notifications? DoNotPay is there to help you.
How to Stop Twitch Emails
Manually
You could receive email notifications from Twitch for many different reasons. Twitch will notify you when:
You receive a gift

You gain a new follower

A channel you follow goes live

You're mentioned in a chat room

There are reruns of a live stream

One of your clips becomes popular

You receive a message from a friend

An event you are interested in begins

There are streams you might want to see
A user you follow wants to send a mass email to the subscribers
If you find being notified by email irritating and want to know how to stop receiving emails from Twitch, you can turn off the notifications in two ways:
From Settings

From a Streamers Account
Stopping Twitch Email Notifications from Settings
If you want to know how to stop Twitch from sending emails, you should turn off one or more email notification types from Twitch, and here's how you can do it:
Log into your Twitch account

Click on your profile picture in the top right corner

Go to "Settings"

Select "Notifications"

Click "By Email"

Turn off the unwanted notifications
How to Stop Twitch Emails from a Streamers Account
Do you want to avoid the notifications about only one streamer? If you get bothered by the messages that inform you when one of the streamers you follow is live, you can turn them off individually. In that case, you won't have to turn off other notifications.
Go to the streamer's channel page

Click the arrow next to the "follow" heart

Click the toggle button to turn off notifications for that streamer's live
Stopping Twitch emails from one streamer's account is the best way to continue getting other notifications you find helpful while getting rid of the messages that annoy you.
This can also come in handy if a certain streamer is going live too frequently, and you find the emails overwhelming.
How to Stop Getting Emails from Twitch on Yahoo
Do you hate having your inbox filled with Twitch messages? You can block Twitch email notifications on Yahoo by doing the following:
Log into your Yahoo account

Go to "Settings"

Select "Blocked Addresses"

Enter the email address in the "Add address" option

Click "Block"
All of the future notifications that Twitch sends will go directly to Junk mail, and you won't see them in your primary inbox.
How to Stop Getting Emails from Twitch on Gmail
You can block all Twitch email notifications from your Gmail account. All you need to do is open any Twitch email and click "Block" you'll find in the menu (in the upper right corner).
This will ensure that all of the future email notifications from Twitch go to your Spam email folder, and don't clutter your inbox.
How to Stop Getting Emails from Twitch on Outlook
Outlook users can block unwanted emails from Twitch too, and here's how:
Select a Twitch message on your Outlook account

Click "Junk" in the toolbar

Click "Block"

Select OK
Now you can be certain that all of the emails you receive from Twitch will go either to the Junk or Spam folder.
You can delete all of the previously received messages while also blocking the future ones. Click on the Sweep icon and select "Move all messages from the Inbox folder and any future messages" option.
How to Stop Twitch Email Notifications with a Few Clicks with DoNotPay

Blocking Twitch email notifications with DoNotPay is a much easier process, and here's how you can do it:
Access your DoNotPay account from a

Go to Spam Collector

Provide DoNotPay with your Twitch email address

Forward the next spam email you receive to

spam@donotpay.com

DoNotPay will unsubscribe you
DoNotPay will also notify you if there are existing class-action lawsuits against Twitch so that you can decide whether you want to participate.
If you do join, you'll have the opportunity to earn money once the settlement is achieved. DoNotPay will notify you about that, too, by adding a flag next to the Spam Collector icon. That's how you'll know that the settlement has been reached and that you can claim the compensation.
| | | | | |
| --- | --- | --- | --- | --- |
| Turning off Twitch email notifications | Effective | Time-Consuming | User-Friendly | Profitable |
| With DoNotPay | Yes | No | Yes | Yes |
| On Twitch | Yes | Yes | No | No |
| On Yahoo | Yes | No | No | No |
| On Gmail | Yes | No | Yes | No |
| On Outlook | Yes | No | No | No |
Say Bye to Physical Junk Mail Thanks to DoNotPay

The only thing worse than unwanted virtual mail is physical junk mail. No one likes having the mailbox filled with useless paper that ends up in the trash.
For that reason, DoNotPay's new feature can unsubscribe you from receiving junk mail and help you keep your mailbox clutter-free.
The next time you get unwanted junk mail, send us a photo of the paper mail. DoNotPay will automatically unsubscribe you as well as block any future physical mail from that sender(s). This allows you to have full control over your mailbox while taking care of the environment.
Another advantage that DoNotPay offers is the possibility to join active class-action lawsuits and claim your compensation once the settlement is achieved.
Stop Twitch Emails with Anti-Spam Software
Anti-spam software is another option for stopping Twitch email notifications. These programs allow you to customize which addresses are approved to go to your inbox. The rest of the emails will go to the spam folder.
That could mean that you might miss important emails because they won't be in your primary inbox. Even though anti-spam blockers work, DoNotPay is a much better option for fighting spam emails without missing the important ones.
Best Anti-Spam Software

Pricing

Up to nine accounts: $100.00 / year

Ten accounts and more: $10.00 per mailbox / year

Ten users license (permanent): $174.00
Solve All of Your Email Problems with DoNotPay's Assistance

DoNotPay will successfully block Twitch email notifications for you, unsubscribe you from annoying physical junk mail, and help you achieve your spam email revenge. Email issues don't end there. DoNotPay is there to provide help when you're wondering how to:
Count on DoNotPay's Help with Many Other Issues Too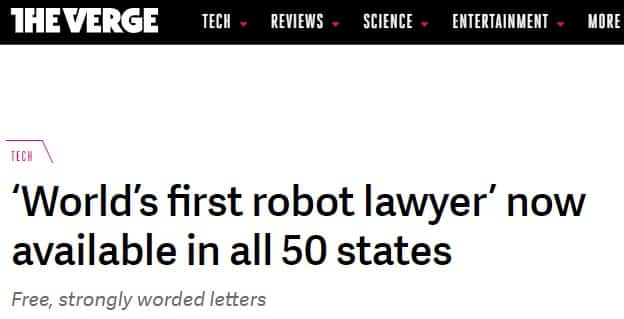 Do you need help collecting necessary documents for a small claims court? DoNotPay will guide you through the process and prepare the right demand letter depending on the answers you give us.
We will also help you complete the forms and write a script for your court statement. You'll be provided with the instructions for every scenario.
Other than helping you with email-related problems and with the small claims court process, DoNotPay can also assist in dealing with a lot of everyday issues from a .
Make sure to rely on DoNotPay whenever you need help:
Disputing traffic tickets

Fighting speeding tickets