Cancel Leadpages in Three Quick Steps
Leadpages is a website builder for small business owners to generate leads and build a customer base. It is primarily suitable for online retailers and service providers.
Did you sign up for the Leadpages free trial that automatically renewed into a paid subscription, and now you're being robbed of your money? Or maybe you found the service overhyped and unhelpful? Let us resolve the issue! We offer a convenient way to cancel Leadpages and breathe peacefully!
How To Cancel Leadpages Using DoNotPay

Use DoNotPay to cancel your Leadpages subscription without any complications! Here's how to do it in three quick steps:
Click on the

Find Hidden Money

option

Enter

Leadpages

as the service you want to terminate
You're done! DoNotPay will automatically start the cancellation process and send you a confirmation email once the process is complete. The entire procedure won't last more than 48 hours.
Cancel All Your Unwanted Subscriptions With DoNotPay
Are you looking for a convenient tool to manage all your active subscriptions? We can scan and manage all your memberships. Sign up for DoNotPay, link your email address or bank account to our app, and we will list every service you currently pay for. You can select the ones you don't want, and DoNotPay will remove them for you.
Would you like to cancel Harvard Business Review, Dove Channel, Great Fun, FameAssist, Bookpagez, and more? We can help you out!
How To Cancel LeadPages Subscription on Your Own
You have the following options to cancel your subscription:
Phone

Live Chat

Support Ticket

Website
Phone
You can only call customer support if you are an Advanced Subscriber. Their toll-free number is available in your navigation menu.
Phone support is available Monday to Friday, from 9 a.m. to 5 p.m.  
Live Chat
If you have Advanced Subscription, you can use Live Chat to cancel your membership. The option is also available in your navigation menu. 
Support Ticket
To cancel via support ticket, follow the steps below:
Go to the

customer support section

on the Leadpages website

Enter the request for termination of your subscription

A customer support representative will get back to you via email with further instructions
Website
You can cancel your subscription on the website by following these steps:
Sign in to your Leadpages Account

Click on your name i n the top-left corner

Select

Billing

from the drop-down menu

Select

Cancel

to terminate your subscription

Follow the instructions to complete the cancellation

Wait for a confirmation email
Here's a quick summary of the options you can use to cancel your Leadpages membership:
| | |
| --- | --- |
| Can You Cancel Via? | Yes/No |
| DoNotPay | Yes |
| Phone | If you're an Advanced Subscriber |
| Email | Yes |
| Live Chat | If you're an Advanced Subscriber  |
| Support Ticket | Yes |
| Website | Yes |
Does Leadpages Prorate Their Refunds?
Leadpages does not offer a refund if you decide to terminate your membership in the middle of the billing period. They do allow you access to your account and premium features till your subscription period ends. After that, all your data will be permanently deleted.
Can You Change Your Subscription Plan?
If you're not sure whether you want to cancel your membership, Leadpages allows you to modify your subscription plan. You will lose access to old domains and features if you opt for a lower payment plan. 
Here's how to change your payment plan:
Sign in to your Leadpages Account

In the top-left corner, click on your name. From the drop-down menu, select

Billing

Select

Upgrade 

Choose the subscription plan and click on

Select

Click on

Upgrade

to confirm. 
Your subscription will be automatically changed. Leadpages will not provide a refund if you switch to a lower payment plan. They will adjust the amount in your next billing cycle.
Does Leadpages Auto-Renew Their Free Trial Into a Paid Subscription?
Leadpages offers a 14-day free trial so that users can get acquainted with their service. Once the trial period ends, the subscription will automatically renew into a paid one without additional authorization.
Use DoNotPay's Virtual Credit Card To Prevent Unwanted Charges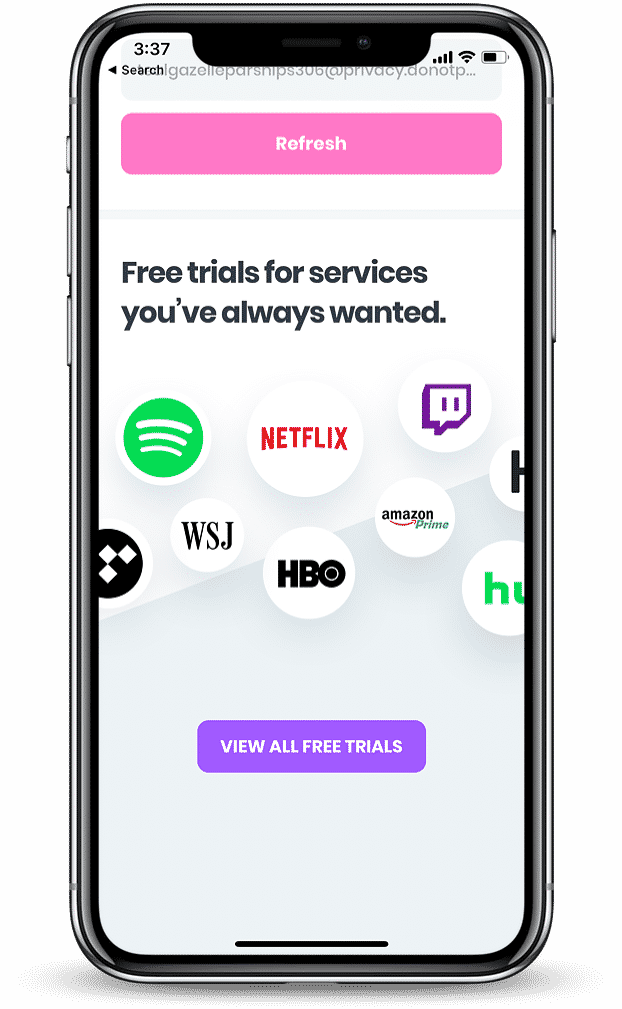 Have you ever wanted to try a service but were reluctant to go for a free trial because it automatically renews into a paid subscription? You can use DoNotPay's virtual credit card to start all the free trials you've ever wanted. 
DoNotPay provides a dummy credit card number you can use to sign up for any service without revealing personal or bank account details. Once the trial period is over, the service gets automatically canceled because the company can't charge you.
Sign up for services using DoNotPay's free trial card and avoid all unwanted charges on your bank statement!
Alternatives to Leadpages
Now that you've canceled Leadpages, are you looking for something similar? Here are a few alternatives you can try:
Service
Pricing

Benefits

Unbounce

$80 per month

Simple and quick landing page builder

Four plans for different requirements

Instapage

$199 per month

Cloud-based and integrable with email services

Perfect for beginners

ClickFunnels

$97 per month 

Simple development process
DoNotPay Helps You Claim Your Money
Our virtual assistant app makes sure you get back funds that are rightfully yours. 
Whether you need to claim insurance, warranties, or your property held by the state, we will help you do it in minutes.
DoNotPay can also help you initiate a chargeback on any transaction you disagree with. We can help you secure compensation from airlines, robocall and text scammers, or in case you've been a victim of a crime.
In case you are dealing with an unfair company regarding your subscription cancellation or any other matter, we can help you get your money back by suing them in small claims court. 
Bypass the Administration With DoNotPay
There's no more need for extensive research, abundant paperwork, or endless phone calls with customer service reps. 
DoNotPay brings the administrative nonsense to a minimum. 
Book DMV appointments fast and easy, appeal your parking citations, sign up for free trials without disclosing your credit card info or phone number, or reach your loved ones in jail—all in less than five minutes.
We also generate any legal document, provide full access to public records, offer DMCA protection, and reduce your property taxes with a few clicks.