Cancel Hooked on Phonics Subscription Fast and Hassle-Free
Hooked on Phonics provides educational materials created to make the reading easier for children. It offers engaging and interactive phonetic activities that are interesting to kids.
Cancel Hooked on Phonics With DoNotPay Efficiently

Do you want to unsubscribe from Hooked on Phonics without losing too much time and energy? DoNotPay can help you finish your cancelation in only a few minutes.
Open your DoNotPay account from a

Go to "Find Hidden Money"

Enter "Hooked on Phonics"

DoNotPay will cancel the service and notify you right away
We offer another convenient option. If you choose to connect your DoNotPay account with your email or bank account, we will go through all of your memberships to determine which ones are unused. Then we can unsubscribe you and help you save money.
How to Cancel Hooked on Phonics Subscription On Your Own
Canceling Hooked on Phonics manually is possible, but time-consuming and not as easy as with DoNotPay.
| | |
| --- | --- |
| Can You Cancel With | Yes / No |
| DoNotPay | Yes |
| Email | Yes |
| Phone | Yes |
| Letter | No |
| In-person | No |
| Company website | Yes |
| Apple mobile devices | Yes |
Cancel Hooked on Phonics via Email
You can request the cancelation of your Hooked on Phonics membership via email like this:
Compose a formal email that includes:

Your personal info

Hooked on Phonics account details

The reason behind your cancelation

Date and amount of the latest charge

Ask the representatives to unsubscribe you

Request a confirmation

Sent email to

cs@hookedonphonics.com

Save the confirmation
Cancel Hooked on Phonics via Phone
If you prefer calling, you can contact Hooked on Phonics customer service by dialing 1-866-984-0188.
Cancel Hooked on Phonics from Your Account
You can also log in to Hooked on Phonics, go to your account, and cancel your auto-renewal there:
Go to your account

Select "Manage Account"

Click on "Manage Your Subscription"

Find "Disable Auto-Renewal" and choose "Yes"

Click "Submit"
Cancel Hooked on Phonics on Apple Mobile Devices
Here's how you can cancel Hooked on Phonics subscription from your iOS device:
Go to App Store

Click "Featured" and then your Apple ID

Select "View Apple ID"

Go to "Manage App Subscriptions" on your Account Settings screen

Tap on Hooked on Phonics

Turn-off auto-renewal
Will Hooked on Phonics Offer a Prorated Refund After I Unsubscribe?
In case you purchase an annual membership and unsubscribe before it's over, Hooked on Phonics will give you the prorated refund.
You can also get a 100% refund for any membership you purchase if you decide to cancel it during the first three days.
You can request your refund by calling Hooked on Phonics customer support at 1-866-984-0188.
DoNotPay will make your calls to the customer service reps less stressful. We will call the number for you and hold the line until one of the reps is live and ready to talk to you. Then we will notify you so that you can start the conversation.
Does Hooked on Phonics Automatically Charge Subscription After the Free-Trial
Whether you're offered a free trial or a special offer during the first month, you'll be automatically billed as soon as the trial is over, unless you cancel your subscription before that.
Use DoNotPay's Virtual Credit Card To Save Money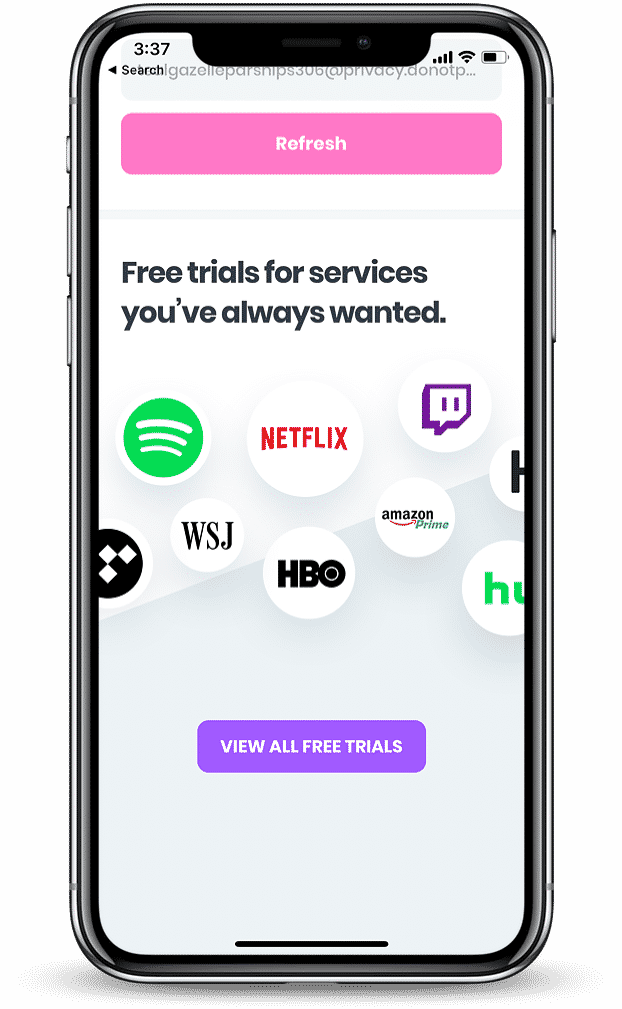 By using the virtual credit card that DoNotPay offers, you can have peace of mind knowing that you'll be automatically unsubscribed once the trial period is over because Hooked on Phonics won't be able to charge you.
We will provide you with a randomly generated credit card number and a temporary email address you'll use upon registration.
Can I Pause My Hooked on Phonics Membership?
You can choose whether to pause or cancel the subscription on your Hooked on Phonics Account Dashboard.
What Do Hooked on Phonics Charges Look Like on My Statements
Hooked on Phonics charges look like this:
SVK*Hooked On Phonics 800-7976770 CT
Are You Unhappy With Hooked on Phonics? Choose One of the Alternatives
If you'd like to try out similar platforms, here are the two most popular Hooked on Phonics alternatives:
Company

Pricing

Benefits

From $99.95 / year

Interactive Ebooks

Available 24/7

PreK–8th grade: $19.95 / month

Highschool: $30.00 / month

Covers all grades

Easy to use
Get Rid of the Unused Memberships with DoNotPay

Do you want to stop wasting money on subscriptions you don't need? DoNotPay is there to help.
Log in to your DoNotPay account from a

Connect your bank account or email with your DoNotPay account

We will analyze your subscriptions and determine which ones are inactive

We will unsubscribe you from unused memberships and send you a notification
DoNotPay can help you cancel many popular services, including (but not limited to):
DoNotPay Will Help You Sue Hooked on Phonics

If you have any problem with Hooked on Phonics that they refuse to solve, you can sue them with DoNotPay's assistance.
We will check if your case qualifies for small claims court and help you prepare a demand letter, necessary documentation, forms, and your court statement.
You'll have to file the claim by yourself and show up for the court date, but DoNotPay will help you with everything else.
What Else Can DoNotPay Help You With

Access your account from a and count on DoNotPay's help whenever you're struggling to:
Dispute traffic tickets

Fight speeding tickets