When Funimation Stops Being Fun—How to Cancel Funimation Fast and Easy
Funimation is an anime streaming platform that provides numerous dubbed anime shows and accessories such as toys, apparel, figurines, etc.
How to Cancel Funimation With the Help of DoNotPay

If you'd like to be time-efficient and cancel your Funimation in just a few clicks, you can do it with DoNotPay by following these steps:
Access your DoNotPay account from a

Go to "Find Hidden Money"

Type in "Funimation"
Expect to be notified as soon as we cancel your subscription.
Allow DoNotPay to Monitor All Your Subscriptions and Cancel the Unused Ones

Other than helping you unsubscribe from Funimation, DoNotPay can also assist you in getting rid of all unused memberships for good.
Connect your email or bank account with the DoNotPay account, and you will enable us to analyze your subscriptions. You'll be able to select which memberships we can cancel once we highlight the ones you don't use.
Here are some of the services we can help you cancel:
Cancel Funimation On Your Own
You can also cancel your Funimation subscription by yourself:
| | |
| --- | --- |
| Can You Cancel With | Yes / No |
| DoNotPay | Yes |
| Email | No |
| Phone | No |
| Letter | No |
| In-person | No |
| Company website | Yes |
| iOS | Yes |
| Android | Yes |
| Apple TV | Yes |
| Fire TV | Yes |
| Xbox One | Yes |
| Roku TV | Yes |
How to Cancel Funimation Through the Website
Want to unsubscribe from Funimation through their website? Here's how you can do it:
Go to "My Accounts"

Choose "Subscriptions"

Select "Cancel"
How to Cancel Funimation on iOS Devices
To cancel Funimation on an iPad or iPhone, do the following:
Go to the Settings app

Tap on your name

Go to "Subscriptions" or "iTunes & App Store"

Tap on your Apple ID and then on "View Apple ID"

Click on "Subscriptions"

Tap on "Funimation"

Choose "Cancel Subscription"
How to Cancel Funimation on Android
Are you an Android user? You can cancel your Funimation subscription there too:
Go to the Funimation app

Click on the "Menu" icon

Choose "Settings"

Click on "Your Plan"

Click on "Funimation" once you're redirected to Google Play subscriptions

Choose "Cancel Subscription"
How to Cancel Funimation on Apple TV
If you want to cancel the subscription on your Apple TV, follow these steps:
Go to "Settings"

Choose "Accounts"

Click on "Manage Subscriptions"

Choose "Funimation"

Switch the toggle off next to the "Automatic Renewal"
How to Cancel Funimation on Fire TV
Looking to unsubscribe from Funimation on Fire TV? Here's how you can do it:
Go to the "

Amazon Store subscriptions

" page

Find Funimation and click on "Actions"

Choose "Turn off Auto-Renewal"

Confirm the cancelation
How to Cancel Funimation on Xbox One
Xbox One users can cancel their Funimation subscription like this:
Sign in to your

Microsoft account

Find Funimation

Select "Manage" under the "Services & Subscriptions" tab

Choose "Confirm Cancelation"
How to Cancel Funimation on Roku TV
You can unsubscribe from Funimation from your Roku device or through the Roku website.
Roku Device

Roku Website

Press the Home (⌂) button on the remote

Click on "Streaming Channels"

Search for Funimation

Press OK

Click on "Manage Subscription"

Choose "Cancel Subscription"

Sign in to your account on the

Roku website

Go to "Manage Your Subscriptions"

Find Funimation

Choose "Unsubscribe"
Potential Problems When Canceling Funimation

If you subscribed to Funimation through PayPal, you need to cancel your subscription there to avoid being billed. Here's how:
Log in to your

PayPal account

Select the "Settings" icon

Go to the "Payments" tab

Go to "Manage Automatic Payments"

Select Funimation

Click "Cancel"

Choose "Cancel Automatic Payments"

Click "Done"
Will My Funimation Free Trial Auto-Renew Into a Paid Subscription?
Funimation offers a 14-day free trial that automatically renews into a paid membership.
Avoid Being Charged With DoNotPay's Virtual Credit Card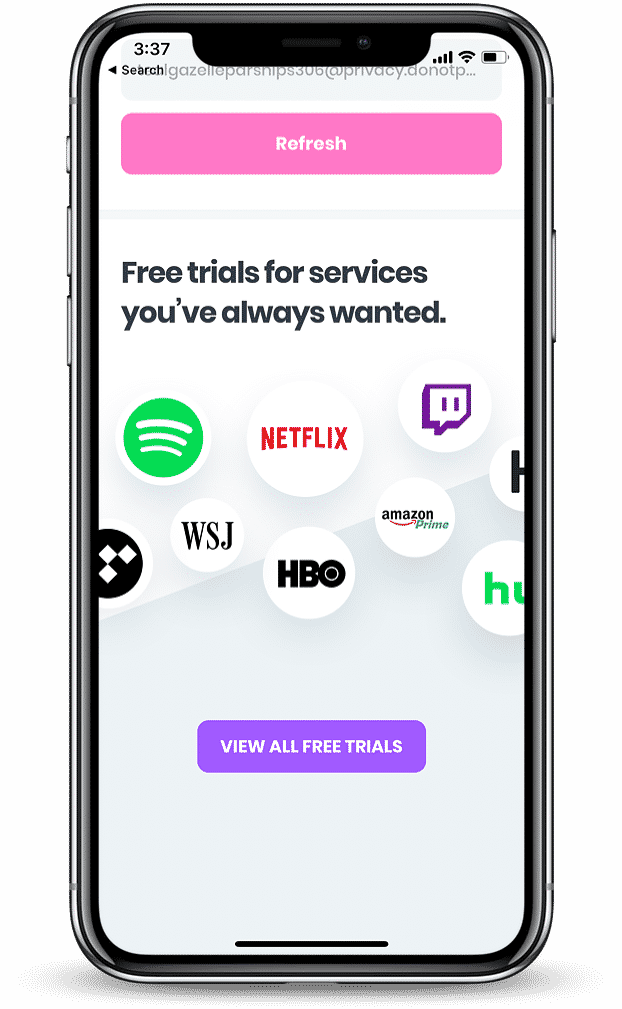 If you want to avoid being billed once the free trial is over, you can use DoNotPay's randomly generated virtual credit card number and a temporary email upon registration.
Since the card doesn't contain money, Funimation won't be able to charge you after the trial, and you'll be automatically unsubscribed.
Will Funimation Offer a Prorated Refund?
Funimation doesn't offer a prorated refund for canceled subscriptions.
Is It Possible to Pause My Funimation Subscription?
You won't be able to pause your Funimation membership.
Having Issues With Funimation? Sue Them With DoNotPay

Do you need help suing Funimation in small claims court? DoNotPay has got your back! While DoNotPay can't be your real lawyer, we can still make the process much less stressful.
We can't file the complaint and show up in court for you, but we can help with every other part of the process, including determining if your case qualifies for small claims court.
Rely on us to help you write the demand letter and your court statement. You'll also be assisted in filling out the forms and preparing the necessary documentation.
What Are the Best Alternatives to Funimation?
Check out some of the Funimation alternatives:
Company

Pricing

Benefits

$7.99 / month + tax

$9.99 / month + tax

$79.99 / year + tax

Enjoy ad-free experience

Watch new episodes only one hour after Japan

Stream on four devices at a time

Free

Watch on various mobile devices

Enjoy a variety of anime shows
What Do Funimation Charges Look Like on My Statement?
Here's how Funimation charged may appear on your bank statement:
| | |
| --- | --- |
| FUNIMATION PRODUCTIONS | FUNimation.com |
| FUNIMATION PRODUCTIO FUNI TX | Payment to FUNimation.com |
| FUNIMATION PRODUCTIONS 877-887-7815 TX | FUNIMATION PRODUCTIO HTTPSWWW.FUNI TX |
| FUNIMATION.COM | PAYPAL INST XFER FUNIMATION WEB ID: PAYPALSI77 |
| PAYPAL INST XFER FUNIMATION | FUNIMATION PRODUCTION 877-887-7815 TX |
DoNotPay Makes Solving Other Issues Easier Too

Open your DoNotPay account from a , and count on DoNotPay whenever you need help:
Fighting traffic tickets

Disputing speeding tickets