How to Cancel Dropbox Fast and Easy
Dropbox is one of the most popular file hosting services used by millions across the world. The company provides its users with cloud storage, client software, file synchronization, and personal cloud.
How to Cancel Dropbox Subscription on Your Own
You can cancel or downgrade your membership manually in a few ways. The steps you'll have to follow will depend on the membership plan you purchased.
| | |
| --- | --- |
| Can you cancel with | Yes / No |
| DoNotPay | Yes |
| Email | No |
| Letter | No |
| In-person | No |
| Company website | Yes |
| iOS devices | Yes |
| Android | Yes |
| Phone | Only for Dropbox Business |
How to Cancel Dropbox on the Website
If you subscribed through the Dropbox website from your desktop or laptop, you can downgrade from a Plus, Professional, or Business Dropbox plan to the Basic one by following these steps:
From Plus and Professional to Basic

From Business to Basic

Log in to your account

Click on your profile picture

Go to "Settings"

Select "Plan"

Click on "Cancel Plan"

Select "I still want to downgrade"

Choose the reason behind your cancelation

Go to "Continue"

Click "I still want to downgrade"

Log in with your admin account

Go to "Admin console"

Select "Billing"

Click "Cancel Plan"

Choose the reason behind your cancelation

Click on "Continue with cancelation"

Check all the boxes under "Please acknowledge the following"

Click on "Complete cancelation"
You'll receive a confirmation email that you should save.
How to Cancel Dropbox on iPad and iPhone
Did you purchase your Dropbox membership or free trial through your iOS device? You'll have to cancel it from that device as well, and here's how:
Go to "Settings"

Select your name

Tap on "iTunes & App Store"

Go to your Apple ID and then "View Apple ID"

Select "Subscriptions"

Click on "Dropbox"

Select "Cancel Subscription"

Click "Confirm"
Once you receive a confirmation email, save it.
How to Cancel Dropbox on Android
If you signed up to your Dropbox plan on Android, you can downgrade like this:
Open Google Play Store

Click on the "Menu" button

Go to "Subscriptions"

Tap on "Dropbox"

Select "Cancel Subscription"

Choose the reason why you want to cancel

Tap "Continue"

Click "Cancel Subscription"
You'll receive a confirmation email.
How to Cancel Dropbox Over the Phone
Dropbox Business members can call the number on the contact support page and ask the customer service reps to cancel their membership. Don't forget to request and save the confirmation email.
How to Cancel Dropbox the Easy Way—With DoNotPay

Navigating through your Dropbox account and trying to remember which plan you purchased can be time-consuming and annoying. DoNotPay will make your life easier by canceling any of the membership plans in just a few minutes. Here's what you need to do:
Log in to your DoNotPay account from a

Click on "Find Hidden Money"

Enter "Dropbox"
Once we unsubscribe you, you'll be notified.
Cancel All Unwanted and Unused Memberships in a Matter of Minutes With DoNotPay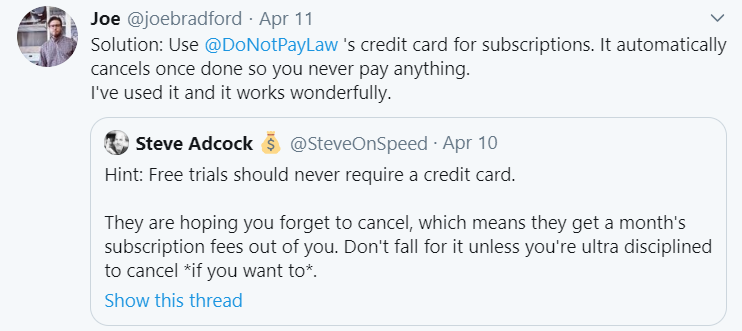 If you have too many unused memberships and you're not sure how to unsubscribe from all of them, DoNotPay offers the most efficient option.
Once you connect your bank account or email with your DoNotPay account, we will have access to all of your subscriptions. We will analyze them and highlight those that you don't use, and then you can select which ones we should cancel for you.
Here are just a few of the memberships we can help you cancel:
Potential Problems When Canceling Dropbox
If you purchased your subscription from an iOS device or Android, you need to cancel the membership there if you want to avoid being billed.
If you paid for Dropbox via PayPal, make sure to inform them about the cancelation by contacting their customer support reps.
Does Dropbox Offer a Prorated Refund?
You won't be offered a refund, but you'll have access to the paid account features until the end of the billing period.
Can I Pause Dropbox Membership Instead of Canceling?
It's not possible to pause your subscription on Dropbox.
Does Dropbox Free Trial Automatically Continue as a Paid Membership?
Once the free trial period is over, you'll be automatically charged for the chosen plan unless you cancel.
How to Avoid Being Charged With DoNotPay's Virtual Credit Card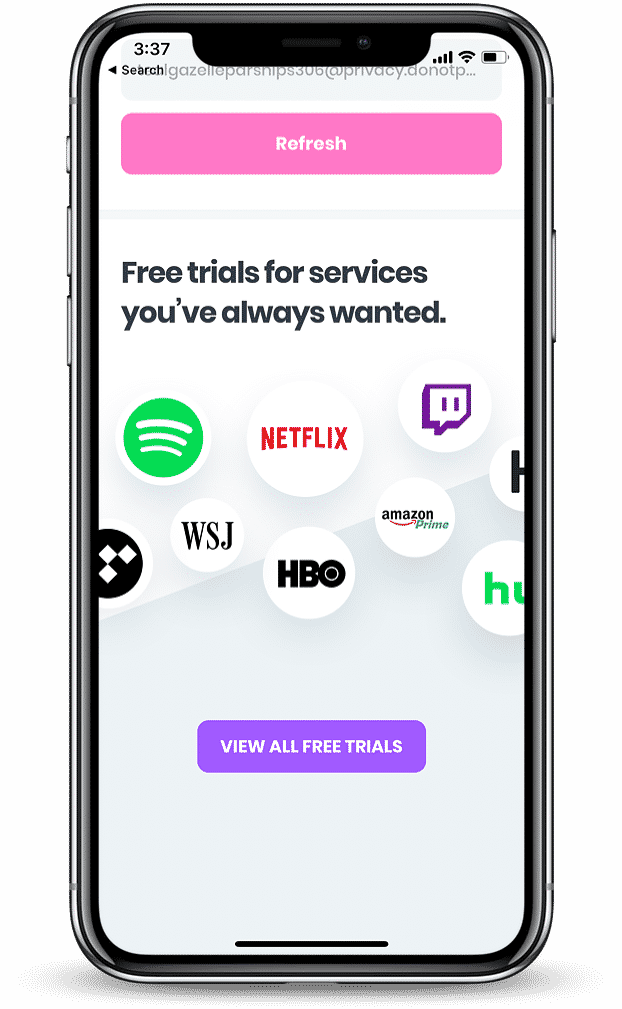 Are you afraid you may forget to cancel your Dropbox free trial? DoNotPay has got your back! Thanks to our convenient virtual credit card, you'll avoid being billed for a premium account once the trial period is over.
You'll get a temporary email address and a randomly generated credit card number that you can use to register. Since the virtual card won't have any money, Dropbox won't be able to charge you after the free trial, and you'll be automatically unsubscribed.
What Are the Most Popular Alternatives to Dropbox?
If you're not happy with Dropbox, you can try out one of these alternatives:
Company

Pricing

Benefits

500 GB of storage—$49.0/year

2 TB of storage—$96.00/year

Strong security

End-to-end encryption

100 GB of storage—$1.99/month

1 TB of storage—$9.99/month

Best storage for documents and sheets

Speech-to-text tool
Sue Dropbox With DoNotPay's Assistance

If you need help suing Dropbox in small claims court, we are here to make the process easier. You'll only have to file the complaint and show up in the court by yourself, DoNotPay will offer its assistance with everything else.
We will help you:
Write a demand letter

Prepare all the necessary documents

Fill out the forms

Compose your court statement
What Else Can I Rely on DoNotPay For?

You can count on our assistance with the complex everyday issues that you're unable to solve by yourself. Open your DoNotPay account from a web browser or the iOS app, and we will help you:
Contest traffic tickets

Dispute speeding tickets
What Do Dropbox Charges Look Like on My Statement?
You may see Dropbox charges on your bank statement like this:
| | | |
| --- | --- | --- |
| PaymentTo Dropbox Ireland Limited | Debit Purchase - Visa Dropbox Db.tt/cchelpca | PAYPAL *DROPBOX 402-935-7733 CA |
| PAYPAL *DROPBOX 402-935-7733 CA | ORIG ID:PAYPALSI77 | ORIG CO NAME:PAYPAL CO ENTRY DESCR:INST XFER SEC:WEB IND ID:DROPBOX |
| PAYPAL *DROPBOX | PAYPAL RETRY PYMT DROPBOX WEB ID: PAYPALSI77 | PAYPAL INST XFER DROPBOX WEB ID: PAYPALSI77 |
| PAYPAL *DROPBOX 4029357733 CA | DROPBOX 888-446-8396 CA | DROPBOX* DROPBOX* SAN FRANCISCO CA |
| DROPBOXINTE 35314369001 GBR | ACH WEB-SINGLE DROPBOX PAYPAL INST XFER | DROPBOX SAN FRANCISCO |
| PAYPAL *DROPBOX 402-935-7733 CA 94107 US | DROPBOX 888-4468396 CA | DROPBOXINTE 35314369001 |
| DROPBOXINT | DROPBOXINT 35314369001 | PAYPAL INST XFER DROPBOX |
| DROPBOXINTE 35314369001 LU | SAN FRANCISCO CA | PAYPAL, *DROPBOXINTE, 35314369001 GB |
| DROPBOXINTE 35314369001 GB | DROPBOXINTE | DROPBOX/BUSINESS |
| DROPBOX DUBLIN IRL | Recurring payment To Dropbox | DROPBOX DB.TT/CCHELP IRL |