How To Stop 949 Area Code Spam Texts Quickly
Just like robocalls and spam emails, spam text messages are not only annoying but also potentially dangerous. Scammers often hide behind fake numbers to trick you into revealing your personal information. There are a lot of people who complain about getting spam text from 949 numbers. If you are not sure whether the message you received is a scam, or if you want to get back at scammers, read on!
Robotexts and How They Work

Robotexts can be used for marketing purposes—they can be irritating, but they are usually harmless. What you should be cautious about are malicious spam texts sent by scammers. Scammers use phishing or smishing methods to lure you into giving them your personal details. Some spam text messages might be sent from numbers that look familiar to you—like 949 or 720—so that you don't notice anything suspicious right away, while other scammers use email addresses to send spam texts. Either way, they will probably try to extract your Social Security or credit card number. They might also trick you into following a link to install malware on your phone or steal your passwords. You should be wary of these spam texts and learn how to protect yourself.
How Can I Identify Text Scam?
If you get an unsolicited message from an unknown number, there's a great chance it's a scam. Scammers usually mask their identity to make you think you got a message from your bank, some company, or even your family. They might ask you to give them your credit card number or some other sensitive information. You should know that banks and legit companies won't ask you for your personal details over a text message.
To recognize scam texts, you should pay attention to whether the message:
Contains a sense of urgency

Has typos, poor punctuation, or grammar mistakes

Wants you to follow a link

Asks for your bank account details

Prompts you to call a number written in the message
Most Common Text Spams
Text spams have been around for a while and they use various methods to trick you. Here are some types of text spams that appear most often:
Type

Characteristics

Delivery service scams

Tells you your package has arrived

Prompts you to follow a link or call a number to confirm the delivery

Bank scams

Tells you your account has been blocked or your online banking has been suspended

Asks for your credit card details to solve the problem

Family emergency scam

Says a family member is in trouble and needs money

Wants you to send money to a bank account

Prize-winning scam

Makes you think you won a contest or free flight tickets

Lures you into following a link, calling a number, or giving your credit card details
Robotexts—Legal or Not?
Robotexts are legal only if you give the sender your consent to contact you. If you wonder why you are getting text messages from some stores or companies non-stop, think whether you gave them your number. In case you are constantly receiving unexpected messages from an unknown number, those can be considered illegal.
Spam Text From 949 Area Code
Scammers often use phone numbers that look realistic to con you into answering the phone or replying to the message. There have been many complaints about spam messages with 949 area code. If you get any unsolicited message with this area code, don't act impulsively—instead, check the number first. To see whether the number has already been reported as spam, you can visit:
The websites above contain lists of numbers that people have reported as spam. You can look for the number sending you suspicious messages and see whether others receive them too.
949 Area Code Types of Spam
Lots of people reported getting 949 area code messages that say they need to pick up their FedEx or Amazon package. FedEx and Amazon warned their customers about this scam, so think twice when you get a message about package delivery. These are some examples of delivery scam messages:
"Shipped: Your Amazon package with $101 loyalty reward will be delivered Tues, June 22"

"Hello, is this ***? We tried to arrange a delivery for you but you weren't home, please go to j4szv.info/qZfS5W5lvr AS Transport"

"We came across a package from July pending for you. Kindly claim ownership and schedule for delivery here…"
Some other types of reported scams are:
Student loan scams

Walmart prize scams

Apple ID scams
Even though the 949 area code might seem unsuspicious to you, take precautions if you get any unexpected messages with this area code.
What Can Scammers Do With My Personal Information?
If scammers get hold of your personal information, the might use it in many malicious ways, including:
Making purchases in your name

Taking money from your bank account

Using it for trade—they may sell your data to other spammers

Stealing your identity
What Should I Do if I Receive a Spam Text Message?
Whenever you receive an unsolicited message, act wisely. Here are some of the things you can do to prevent being scammed:
Dos

Don'ts

Protect your iPhone or Android device by blocking spam text messages

Don't follow any links in the message—they may contain a virus

Add your number to the

National Do Not Call Registry

Don't call any numbers they give you—you may end up with a huge phone bill

Learn how to report spam to or

Don't reveal your credit card or any bank details

Pay attention to grammar, construction, and spelling mistakes

Don't respond to the message
If you want to gain more knowledge about how to protect yourself from spam, you can read about group text spam or the CAN-SPAM Act.
Get Even With Spammers With DoNotPay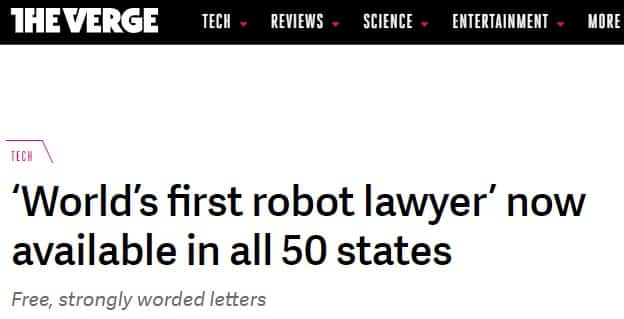 DoNotPay has created an option that can help you deal with spammers and fight them back. If you have had enough of spam text messages trying to elicit your personal information, get our help to track them down and stop them.
To get revenge on spammers, do the following when they ask you for your credit card details:
Log in to the DoNotPay app in your

Find the

Robo Revenge

option

Click on

Create Your Card

Let DoNotPay find out who they are when they try to make a transaction

Get compensation
When you create a virtual credit card with DoNotPay, your identity is fully protected. We generate random credit card numbers that look like real ones to spammers. Once their true identity is unveiled, DoNotPay can help you sue them in small claims court.
What Other Options Does DoNotPay Offer?

DoNotPay has awesome options to deal with bureaucracy and make your everyday life easier.
Open the DoNotPay app in your , and we can help you:
Fight traffic tickets

Dispute speeding tickets