Everything You Need to Know About ATT Email Fraud Reporting
AT&T is the most popular telecommunications company in the world. As it happens with any other company with millions of subscribers/clients, AT&T email frauds occur frequently, since many malicious senders pretend to be the company.
Phishing emails are not only bothersome, but they can also be potentially dangerous and trick you into losing a lot of money.
How to Recognize an ATT Spam Email
You should know how to recognize fake AT&T emails, in order to report email abuse and keep your inbox safe.
The majority of email providers do have filters that recognize spam emails and store them into the Spam folder right away. These filters don't always work flawlessly, and that's why your primary inbox can be exposed to spam and phishing emails.
Here's how to tell if the email you received is fake:
You received bill notices without your account number—the real AT&T will always list the account number

Links in the email redirect to other (non-AT&T) websites—if the email you receive has a link that doesn't take you to the AT&T website, the email is probably

spam

The email includes attachments in .zip format—AT&T almost never includes attachments, especially in .zip format

There are strange alerts regarding your bill—if the email says you need to confirm something "urgently", do not do it because it's probably a fraud

The sender asks you to send your account info—do not do it, it's most likely scam
If you notice any of these signs, report the email immediately and delete it. Even if none of the signs are there, but you still consider the email suspicious, don't click on any link or attachment, don't respond, and report spam email.
ATT Email Fraud Reporting Is Easy with DoNotPay

DoNotPay is the easiest and fastest way of reporting spam and fraudulent emails as it only takes a few seconds of your time.
Did you receive a suspicious AT&T email and want to know how ATT email spam reporting works? Follow these steps and DoNotPay will help you stop spam emails for good:
Access your DoNotPay account from a

Go to Spam Collector option

Enter the email address you use on your AT&T account

Forward the next spam email to

spam@donotpay.com
DoNotPay will automatically unsubscribe you and will notify you about current class-action lawsuits against the sender. If you decide to join the lawsuit, you'll be able to collect your compensation money when the settlement is reached.
Did you notice a flag next to the Spam Collector icon on your Dashboard? DoNotPay is notifying you that the settlement has been reached and that you can collect the money.
How to Report ATT Spam Email Manually
It's possible to report fraudulent AT&T emails on your own. You can report the email to
Reporting AT&T Fraud Emails to

How to Do It

AT&T

⬥Forward the suspicious email to abuse@att.net

Email provider

⬥Click on the "Report phishing" button

FTC

⬥File a complaint in the

dedicated section on the FTC website

APWG

⬥Forward the email to reportphishing@apwg.org
Whichever option you choose, your report will be effective, but you won't be able to claim potential compensation cash as you could with DoNotPay. Also, reporting AT&T email fraud with DoNotPay is the easiest solution because it takes the least time and effort.
How to Unsubscribe from AT&T Promo Emails

Do you want to stop receiving emails from AT&T that inform you about special offers and free trials? You should know how to unsubscribe from emails.
A lot of AT&T users complain about the impossibility to unsubscribe because the cancelation button at the end of an email usually doesn't work.
Other than using DoNotPay, the only way to unsubscribe is to follow these steps:
Log in to your AT&T account

Go to your profile

Select "Marketing preferences"

Type in your email address in the "Unsubscribe" section

Click "Submit"
As you can see, the process is a bit complicated. Doing it through your DoNotPay account is much faster.
DoNotPay is the most convenient choice because it will automatically unsubscribe you from all of the promo emails that AT&T sends. All you need to do is forward one of the emails to spam@donotpay.com.
Sue ATT in Small Claims Court with DoNotPay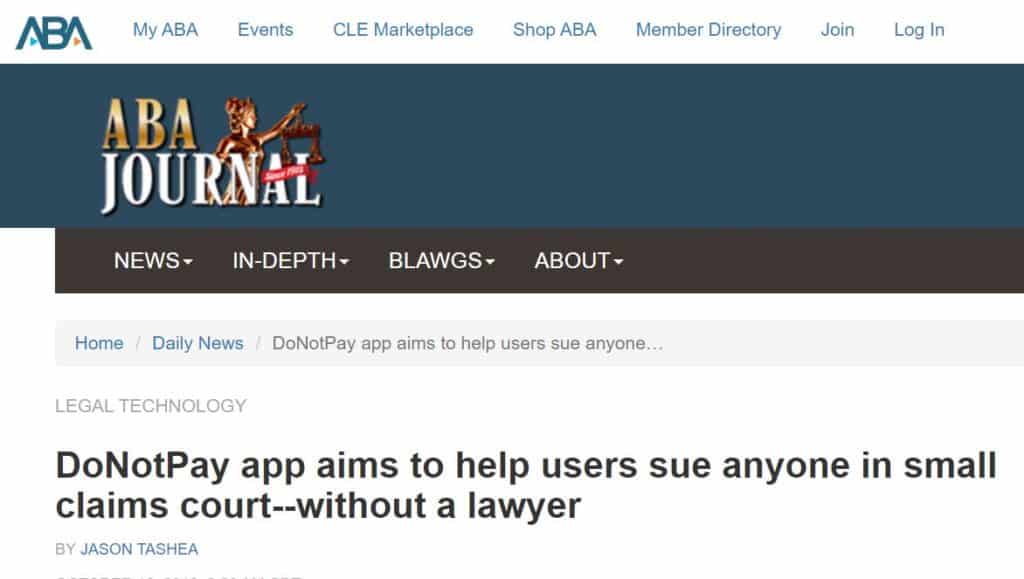 If you feel like AT&T has wronged you, did not provide all of the promised services, charges you more than agreed in the contract, or anything similar, you can sue AT&T in small claims court with DoNotPay and claim your compensation.
DoNotPay is there to make the entire process as simple as possible. Count on DoNotPay to be there to help you:
Write demand letters

Complete and file the right form required in your state

Write a script for the court day

Be informed about necessary documentation

Be prepared for any scenario in the court
Relying on DoNotPay will save you a lot of time and energy with all legal issues because we will provide you with valuable and correct information.
DoNotPay Helps Keep Your Inbox and Physical Mailbox Clutter-Free

Other than assisting you with all email-related issues such as blocking spam emails on Android and helping you achieve spam email revenge, DoNotPay will help you get rid of paper mail too.
DoNotPay's convenient new feature—DoNotMail—gives you complete control over your mailbox.
Snap a photo of the paper mail you no longer want to receive, send it to DoNotPay, and we will unsubscribe you and block any future mail from the sender.
You'll have a chance to join class-action lawsuits in this case, too—DoNotPay will notify you about existing lawsuits. Protect the environment, keep your mailbox tidy, and claim compensation cash with DoNotPay's assistance.
DoNotPay Helps You Report ATT Robocall Scams

If a caller is claiming to be AT&T and asking for your credit card info, that call is potentially a scam. The legit AT&T will rarely contact you via telephone. If they do, they will always read your account number to confirm the identity.
If you ever experience an AT&T robocall, click on Robocall Revenge, and DoNotPay can help you by generating a random virtual credit card number. Provide the scammers with that number, and DoNotPay will track them down, thanks to the transaction info.
Then you can sue the callers in small claims court with DoNotPay's assistance and claim compensation.
Count on DoNotPay's Help with Many Other Annoying Issues

Why lose precious time on pricey consulting services when you can solve the issues that require legal assistance with DoNotPay? From disputing parking tickets to canceling unwanted subscriptions, your efficient robot lawyer will guide you through each process struggle-free.
Access your DoNotPay account from a whenever you need assistance in:
Contesting traffic tickets

Disputing speeding tickets