Report the Supposed Apple Spam Email
The innovative and ever-growing world of Apple is appealing to high-tech aficionados all over the globe. Providing various hardware and software products to the consumers, the company caters to their needs for the latest tech gadgets and accessories, entertainment services, and expert advice.
The global success of Apple has also drawn in scammers who pose as the company representatives and try to dupe consumers via email into giving them their personal and financial information.
Read on to learn how to deal with them.
DoNotPay Scares Scammers Away

Getting showered by a bunch of spoofed emails, text messages, or fraudulent calls can be quite frustrating and dangerous. You want to access your email or your Apple account without worrying about potential threats you may encounter. You certainly want to learn how to report or stop spam emails.
The great news is—you don't have to do it alone. DoNotPay, the world's first robot lawyer can help you take revenge on spam emails and report email abuse. The only thing you should do is:
Log in to your DoNotPay account in your

Select the

Spam Collector

option

Enter your email address to connect it with DoNotPay

Next time you get a fraudulent email, just forward it to

spam@donotpay.com
This is where we come in and do our magic!
We will unsubscribe you automatically. Your robot assistant will check if there's a class action against the sender. Should that be the case, you will see a flag in the Spam Collector tab of your DoNotPay dashboard. With just one click, you can join the lawsuit if the spam email is illegal; for example, in case you did not agree to get it or if there is no unsubscribe button.
How to Report Fake Apple Email on Your Own?

The actual goal of scammers is to steal your account and financial information. Their messages usually prompt you to click on a link to update your account information, or they look like a receipt for an Apple purchase that you didn't make.
There are two types of emails you should be wary of and report:
Phishing email

Spam and other dubious emails
To equip yourself with tools to properly address the spamming problem, you should learn what spam email is and how to unsubscribe from emails.
Report Apple Phishing Email
If you received or acted upon a phishing email designed to look like it is from Apple, you should:
Forward it to

reportphishing@apple.com

If you are sending a message from Mail on your Mac, you should incorporate the information in the heading by selecting the message and choosing

Forward As Attachment

from the

Message menu
Report Spam or Other Suspicious Emails
Should you want to report shady spam or other emails, you should:
Forward them to

abuse@icloud.com

for the ones in your iCloud.com or mac.com inbox

Tap

Report Junk

under the message for the ones you received through iMessage
Phishing Email About Your Apple Purchases
Scammers use different methods, such as spoofed texts and emails, fraudulent pop-ups, fake downloads, or calendar spam, to trick you into sharing your information.
If you have received communication about an iTunes Store or App Store purchase which legitimacy you find dubious, you should look for a couple of things that can help:
Genuine purchase receipts from Apple-affiliated stores (App Store, iTunes Store, iBooks Store, or Apple Music) have your current billing address—something scammers are unlikely to have

You can also review your purchase history in App Store, iTunes Store, iBooks Store, or Apple Music
Legitimate emails regarding your iTunes Store, iBooks Store, Apple Music, or App Store purchases will never ask you to provide the following information over email:
Credit card CVV code

Social Security number

Full credit card number

Mother's maiden name
How to Protect Yourself From Fraudulent Communication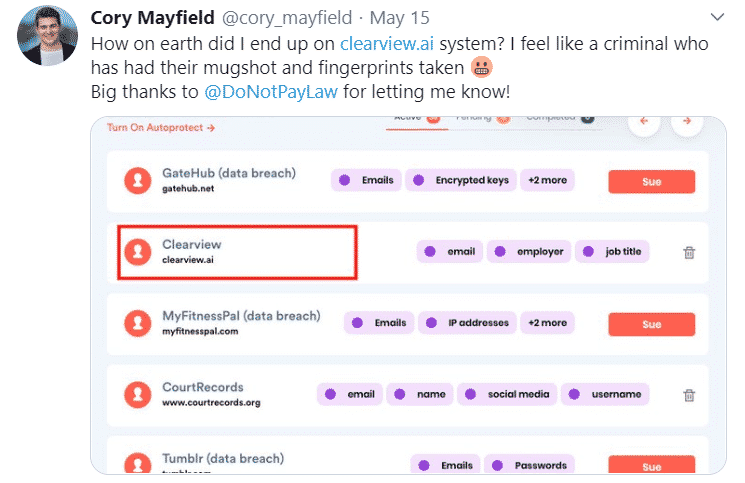 To be able to adequately safeguard yourself from fake Apple calls, emails, pop-ups, or text messages, you have to get properly informed on how to avoid getting your identity and personal information compromised.
The table below offers some practical pieces of advice on what to do and what not to do to maximize the strength of your personal firewall against scammers' attacks.
| | |
| --- | --- |
| Do's | Don'ts |
| Learn to recognize legitimate Apple emails regarding your App Store or iTunes Store purchases | Never use iTunes, App Store, and Apple Store Gift Cards for other payments |
| Treat sending and receiving money with Apple Pay like any other private transaction | Never call the number, open links or save attachments in suspicious messages |
| Learn to secure your data and Apple devices | Never share your Apple ID password or codes |
Should you have any doubts about the communication you received, contact Apple Support.
To fend off scads of unwanted emails heaping up in your inbox, you can learn how to block emails on your iPhone or spam emails on Android.
How to Detect Suspicious Apple Email or Message
The common tactic that scammers use to trick you into disclosing your passwords, verification codes, and personal information consists of copying the original emails and text messages from legitimate companies.
You should watch out for the following scam signs to be able to differentiate real and fraudulent emails:
Scammers use a phone number or mail different from the one you provided the company with

The URL is not a match for the company's website even though the message or link looks right

The message you received is significantly different from the previous messages you got from the company

The sender's phone or email does not match the name of the company they purport to be from

It is an unsolicited message and contains an attachment

The message requests personal information (account password or credit card number)
DoNotPay Prompts DoNotMail

Opening your physical mailbox only to see an incredible amount of junk mail can be quite irritating. It is unsustainable, messy, and unsolicited. You don't have to tolerate it any longer!
Other than helping you stop receiving emails, your DoNotPay robot pal can also clear the clutter in your mailbox and make space for much more useful content with its new feature—DoNotMail.
The feature offers multiple benefits:
Guaranteed removal of junk mail

Environmental sustainability

Protection from scams

Compensation through a class-action lawsuit

Full control over the mailbox
If you decide to try out what DoNotMail can do, you should send us a snap of your junk mail. We will immediately unsubscribe you and block the senders from sending you paper mail ever again.
Not a Care When DoNotPay Is There

DoNotPay fights for the rights of ordinary people and helps resolve their everyday troubles. The scope of services we offer has been designed specifically to that end.
If you need to learn how to unsubscribe from emails, get a refund for a canceled flight with Delta or Southwest Airlines, or, maybe, stop a stalker, have no care with DoNotPay.
Helping you take a stand against the piece-disturbing bane of your life is our area of expertise. You should just access your DoNotPay account from your , and let us help you do the following:
Fight speeding pickets

Dispute traffic tickets