How to Get Best Quotes for Wood Scratch Repairs
Wood is one of the most suitable materials for indoor and outdoor furniture. It is preferred over plastic, aluminum, steel, and glass for its strength, low maintenance, and ability to fit into almost all home settings.
The only problem is that wood, regardless of type, tends to develop dents and scratches that require frequent . It can be tedious and time-consuming to find a reliable professional to repair your scratched wood. DoNotPay can help you locate the best service providers around you within your budget. DoNotPay also confirms that there are no unnecessary costs, and the services rendered are all geared towards solving your problem.
What Is the Average Cost of Wood Scratch Repairs?
The average cost of can vary from $100 to $3000, depending on the extent of damage and type of furniture. Minor nicks and chipped corners on wood are less costly than deep gouges that leave a blemish.
Similarly, wood scratch repairs on smaller tables and chairs cost considerably less than significant items like kitchen cabinets. The table below gives an accurate summary of the cost of repairing different furniture with respect to the extent of the damage.
Furniture Type
Average Cost of Repairs per Damage Extent
Moderate
Severe
Table
$150
$400
Dining chair
$125
$300
Rocking chair
$200
$500
Bar stool
$100
$150
Dining room table set
$500
$1500
Kitchen cabinets
$1600
$3000
Bed frame
$350
$900
Pool table
$300
$500
How to Find the Best Provider for Wood Scratch Repairs
If the extent of damage is significant or you're afraid DIY will further harm the wood, the best option would be to seek professional assistance. Numerous companies offer wood repair services, but not all are reliable and effective. Keep the following in mind when looking for the best service provider:
Experience
In this line of work, experience beats almost everything else. A company with a track record of repairing scratches for other clients has solutions for different scratch types, no matter how deep, so you're always guaranteed value for your money.
Billing Transparency
The next aspect to consider is the honesty and transparency of a company. Companies with closed billing systems usually have hidden charges that increase your overall repair cost. Choosing entities with open billing systems helps avoid paying unnecessary fees for nonexistent services.
Locality
The location of the service provider matters a lot as well. Companies operating nearby are easier to access in case of a problem with the initial repairs. What's more, technicians won't have to travel long distances to fix the scratches.
Are There Cheaper Options for Wood Scratch Repairs?
The two entities responsible for offering wood scratch repairs are authorized and independent service providers. They are not affiliated with each other and have their own merits and demerits, as listed below.
Authorized Providers
Nationwide warranty
Flat rate payments
Access to proprietary information
Availability of spare parts
Charge per hour
You can't cut corners
Independent Providers
Affordable
Flexible in approach
Cons
No Warranty
Lack of proper equipment or tools
No accountability in case of mistakes
Use of counterfeit parts
How to Avoid Excessive Wood Scratch Repair Fees
Some companies take advantage of unaware clients by charging them exuberant fees. Here are some of the ways they do this:
Shop Fees
Some providers charge shop fees as a percentage of the total supply. Most of them don't itemize the expenses, so you can't really know what you're paying for. This is why you should always avoid providers with shop fees, because it's essentially for nothing.
Unnecessary Repairs
Another way unscrupulous traders milk you for more money is through unsolicited repairs. If you're unclear about the wood scratch repairs to be done, some companies take advantage and include irrelevant repairs to increase the final fee.
Breaking and Fixing Parts
When dealing with independent service providers, anything is possible, including breaking and fixing parts. Some of these entities deliberately do half-baked repairs so you can request their services again at an additional fee.
This is why it's advisable to shop around for different service providers before actually settling on one. DoNotPay can find competitive rates for your wood scratch repairs within your locality to give you negotiating power. DoNotPay can also help spot errors in your billing that cause you to pay unnecessary costs for nonexistent services.
Solve Wood Scratch Repairs With the Help of DoNotPay
For any household with pets or kids, wood scratches can become a fairly common problem. Finding a reliable service provider each time you need furniture scratch repairs can be a real challenge.
DoNotPay helps you find competitive repair rates for wood scratches in your area to give you negotiating leverage. Additionally, DoNotPay can help you spot attempts by repair shops to charge you for unnecessary, overvalued, or even nonexistent services.
How to Start Saving on Repairs With DoNotPay
Here's what you should do:
1. Search for Quote My Repair on DoNotPay.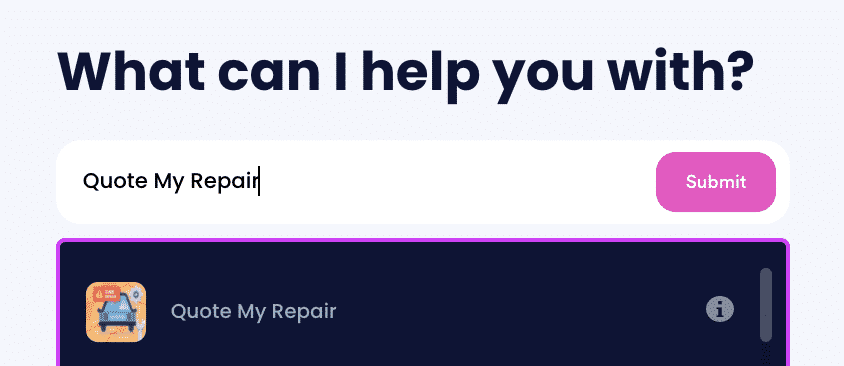 2. Enter the details of the repair you need.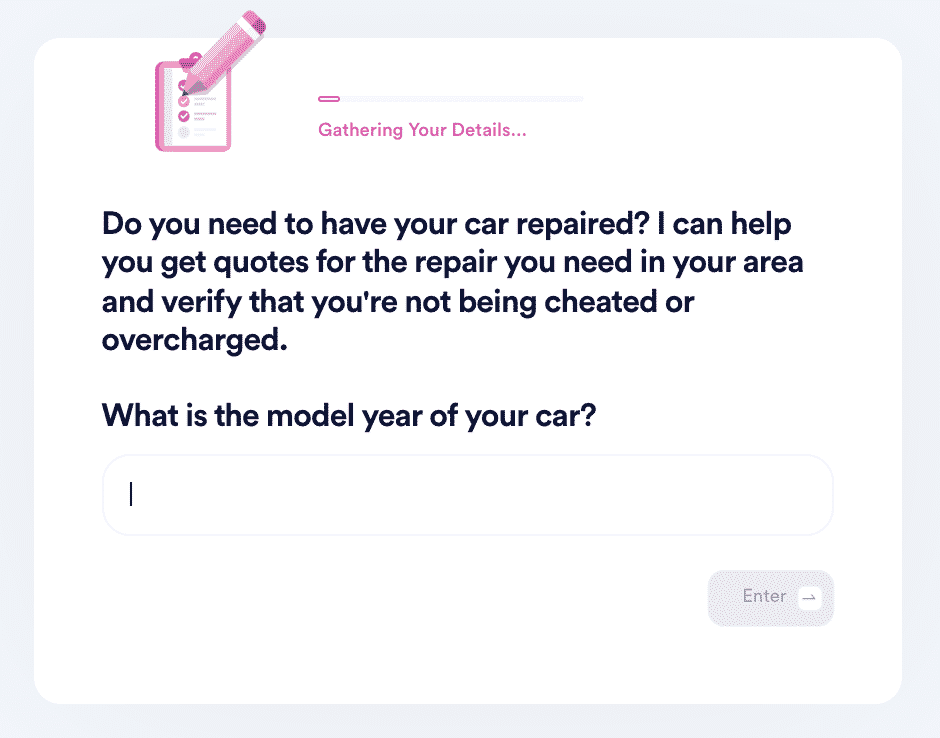 3. Let DoNotPay find competitive rates for that repair in your area and any relevant information to keep you from being overcharged.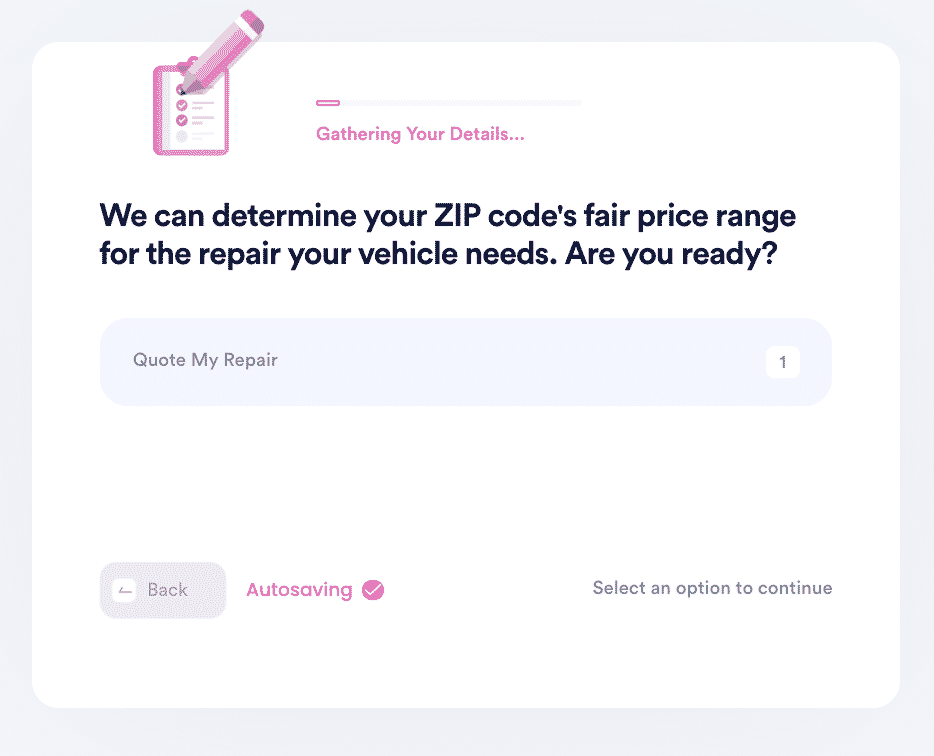 DoNotPay Works Across All Companies, Entities, and Groups With the Click of a Button
DoNotPay is a platform that can help you solve issues across different entities, whether companies, groups, or individuals. DoNotPay can help you get price repair quotes for your iPhone screen the same way for your refrigerator.
DoNotPay may be able to help you with a variety of low-cost repairs, such as:
General Apple repair

Mac repair

Safelite Auto glass repair

Sears appliance repair

GE appliance repair
What Else Can DoNotPay Do?
Finding the perfect repair service provider is just one of the many things DoNotPay can help you solve. Additional services that DoNotPay offers include:
Are you struggling to find a good service provider for your wood scratch repairs? DoNotPay can help you find the best wood repairers in your area to give you better negotiating power. DoNotPay also enables you to assess each company's billing system, so they don't overcharge you for unnecessary or nonexistent services.