What You Need to Know About Nintendo Joy-Con Repair
Joy-Con is the primary game controller for the Nintendo Switch video game console. It consists of two individual units, each containing an analog stick and an array of buttons. Unfortunately, like most parts that belong to video games, they sometimes need to be repaired.
Before you contact a game repair specialist, why not let DoNotPay help you with Nintendo Joy-Con repair? We can help you find the best price to get your Joy-Con repaired.
We can also help you find the best prices to fix the following products:
How Much Does Nintendo Charge to Repair Joy-Con?
All Nintendo products have a limited hardware warranty which covers manufacturing defects for twelve months from the date of purchase. So, any repairs required during that time are free. If repairs are needed after the warranty has expired, it costs $40. However, if you've experienced "drifting" issues with your Joy-Con controller, you may be able to have it repaired by Nintendo for free.
Because of several class-action lawsuits, Nintendo is offering free Joy-Con repairs.
How to Get Your Joy-Con Repaired by Nintendo
To get your free Joy-Con repairs, all you need to do is go to their online customer service portal. Then fill out their online form, or if you prefer, you can call a customer service representative. Next, you mail the defective equipment and then wait.
One thing to note, it can take up to forty-eight hours from the time your package is delivered to the repair facility to when the status is updated. Turnaround times for repairs depend on several factors, including total repair volume, the season when the product is sent, inclement weather, and other unexpected events.
It usually takes Nintendo about two weeks to repair a defective Joy-Con. However, some people received their repairs within three days. In most cases, since this is a free service provided by Nintendo,  consumers should expect a longer wait time.
How to Get Repairs From Third-Party Providers
One advantage of using a third-party vendor is getting great bargains. Third-party repair shops will more likely offer repair discounts and lower repair fees. However, they may use cheaper parts to fix problems as a shortcut. In comparison, authorized dealers will always have the correct parts to repair your defective product.
According to a poster on Reddit, if you still want to use a third-party vendor to fix your Joy-Con, you can sometimes find sellers offering repair services on eBay. 
You can also try to repair your Joy-Con yourself. Amazon sells repair kits, and there are plenty of YouTube videos showing how to fix them.
Can I Get a Refund From Nintendo Instead?
If you had to pay for a Joy-Con repair in the past, you could now get a refund. All you have to do is:
call Nintendo Support
make sure you have your original order/repair number
Nintendo will process a refund for you
Your refund should come in a few days. 
How to Find the Lowest Repair Cost With DoNotPay
DoNotPay can help you avoid paying excessive repair fees. 
There are four types of excessive repair fees that some shops charge. They are:
| | |
| --- | --- |
| Shop Fees | These fees are often listed as labor costs. Usually, they're not itemized, so sometimes you can't tell what they are. |
| Part Markup | The shop might charge you a massive markup on any unnecessary replacement parts. They may charge you more for the parts than what they paid for them. |
| Unnecessary Repairs | You have to be careful to ensure that the shop doesn't repair or replace additional parts that don't need to be fixed and charge you for them. It would help if you let the mechanic know precisely what needs to be repaired. |
| Breaking and Then Fixing Parts | This is rare, but some unscrupulous mechanics will break functional parts, repair them, and charge you for it. |
This is why you need to get estimates from multiple shops before you get any work of this magnitude done to your care. Fortunately, there is an easier way.
How Can DoNotPay Help? 
DoNotPay can find competitive repair rates for your specific product in your area to give you negotiating leverage. Additionally, we can help you spot attempts by repair shops to charge you for unnecessary services.
It only takes three easy steps.
1. Search for Quote My Repair on DoNotPay.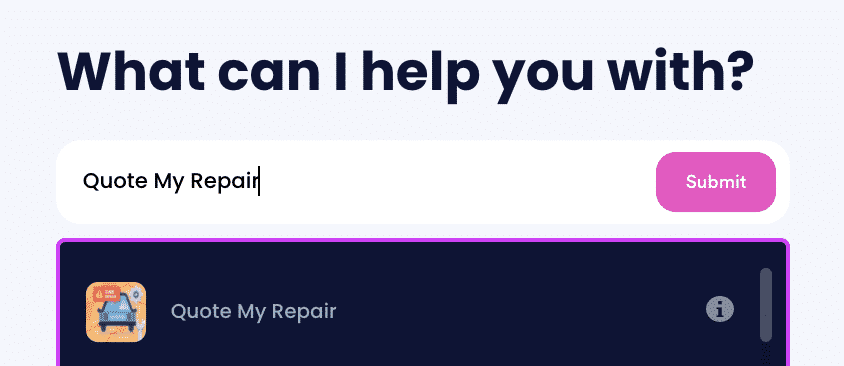 2. Enter the details of the repair you need.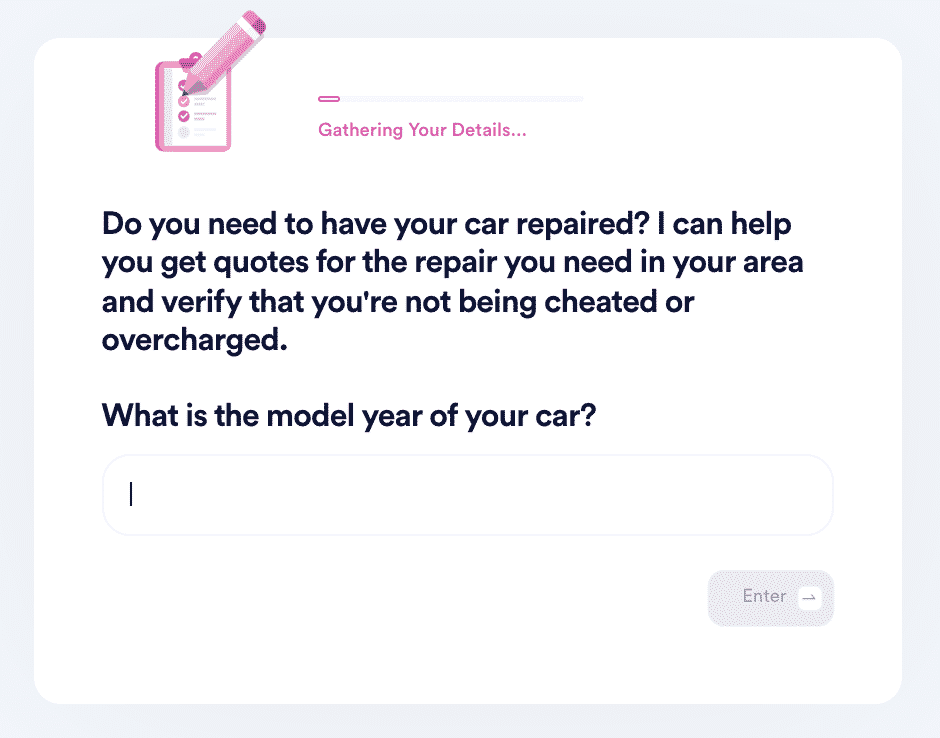 3. Let DoNotPay find competitive rates for that repair in your area and any relevant information to keep you from being overcharged.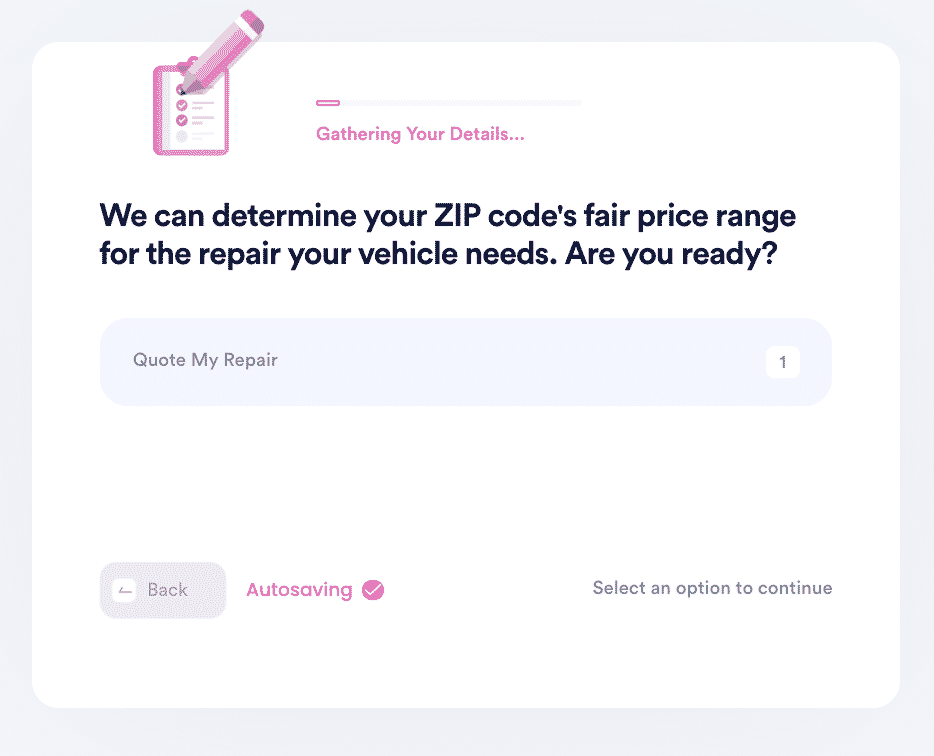 What Else Can DoNotPay Do?
Helping people get the best repair deals is just one thing that DoNotPay does. Here is a list of other things we help individuals with:
For more information on what DoNotPay can do, contact us today.