Get Your Webull Transfer Fees Appealed In a Flash
Webull promotes itself as a day-trader-friendly site because it does not charge commissions on stock transactions. However, a company has to make money, and one way you might see charges would be through Webull transfer fees.
Transfer fees apply whenever you transfer stocks between brokerage firms, and typically it's the firm you are transferring from that charges the fee. That is the case with Webull, as they do not charge a fee when you transfer stocks into your Webull portfolio. Webull charges $75 when you transfer stock out to another brokerage account.
Avoiding transfer fees can get cumbersome and awkward. But if you feel you've been unfairly charged a transfer fee by Webull, DoNotPay offers a simple route to appeal the fee and seek reinstatement of your funds.
How Much Does Webull Charge per Transaction?
If you want to transfer a stock you hold in your Webull portfolio to another brokerage house, Webull, through its clearing agent Apex, will charge you a $75 transfer fee. Webull does not charge a fee for stocks transferred into your Webull portfolio, but the company you transfer from likely will charge you a fee.
Webull also makes money through other Webull transfer fees and charges:
| | |
| --- | --- |
| Interest on Margin Trades | Webull charges an annual margin rate fee of 3.99 percent to 6.99 percent on margin trades since you are borrowing the money to make trades. Margin fees are calculated daily but charged monthly. |
| Short Selling Fees | Similar to margin fees, short selling fees allow you to borrow stock from a company to hold for a short sale. Short selling fees are based on market conditions. They are calculated and charged daily. |
| Regulatory Fees | Certain stock trades spark regulator fees, which Webull passes through to the client but does not profit from. |
| Exchange Proprietary Index Option Fees | Webull similarly passes these exchange-based fees on to clients without profit. |
| Deposit and Withdrawal Fees | Webull charges for deposits and withdrawals via wire transfers but does not charge for transfers to or from a financial institution. |
If you believe you have been wrongly charged any of these fees from Webull, DoNotPay can help you file an appeal.
How to Avoid Transfer Fees
While Webull will not charge a fee for transferring stocks into your Webull portfolio, the company you transfer from likely will. The only true way to avoid transfer fees is to sell the stocks you hold through another brokerage and reinvest the cash in your Webull account.
Of course, this transaction also might come at a cost. You may need to pay taxes on the profit you make by selling stock and reinvesting that money. Also, if you sell the stock and wait for the money to come from your old broker before repurchasing the stock, there could be a change in stock value that will cost you money. You also might have transaction fees from your old broker, either for the stock sale or for withdrawal fees.
Sometimes, paying the transfer fee is the best option, especially if you can save more in commission fees with your new broker. Some brokerage firms also offer to cover transfer fees, but Webull does not have such a program as this time.
If you want to transfer your Webull holdings to another brokerage, Webull, through Apex, will charge a $75 transfer fee. You also could sell your stocks and withdraw the cash through your bank, for which Webull does not charge a fee.
How to Appeal Transfer Fees by Yourself
Once you determine to change brokerage firms, you might consider appealing the transfer fees, which can range from $50 to $125. Steps you'll need to take to appeal those fees:
Retain a copy of your portfolio on the day you made the transfer.
Determine the correct contact with your outgoing brokerage to seek the waiver.
Write a letter explaining why your case should be an exception to the rule and should not be charged a transfer fee.
Send the letter via email or mail and await a decision.
Your appeal will be left in the hands of a company you decided to leave, so you probably are not going to get a waiver of the fee based upon your own appeal.
Another option would be to seek a reimbursement for the transfer fee from your new brokerage firm. Some brokerages have a program to reimburse fees, while others, such as Webull, do not. In this case, you will need to offer proof to the new company that your portfolio is large enough to create an exception from the company to offer to cover your transfer fees.
DoNotPay Offers a Simple Path to Appeal Transfer Fees
As you pursue your dream of stock trading, you want to spend your time understanding the markets and determining the best trades to make your money. Trying to appeal transfer fees will feel like a waste of time and pull you away from your dream. DoNotPay takes away that headache and allows you to spend your time as you need.
Here's how you can use DoNotPay to appeal fees:
1. Search "appeal fees" on DoNotPay, choose the Fight and Waive Fees product, and select the type of fee you want to appeal.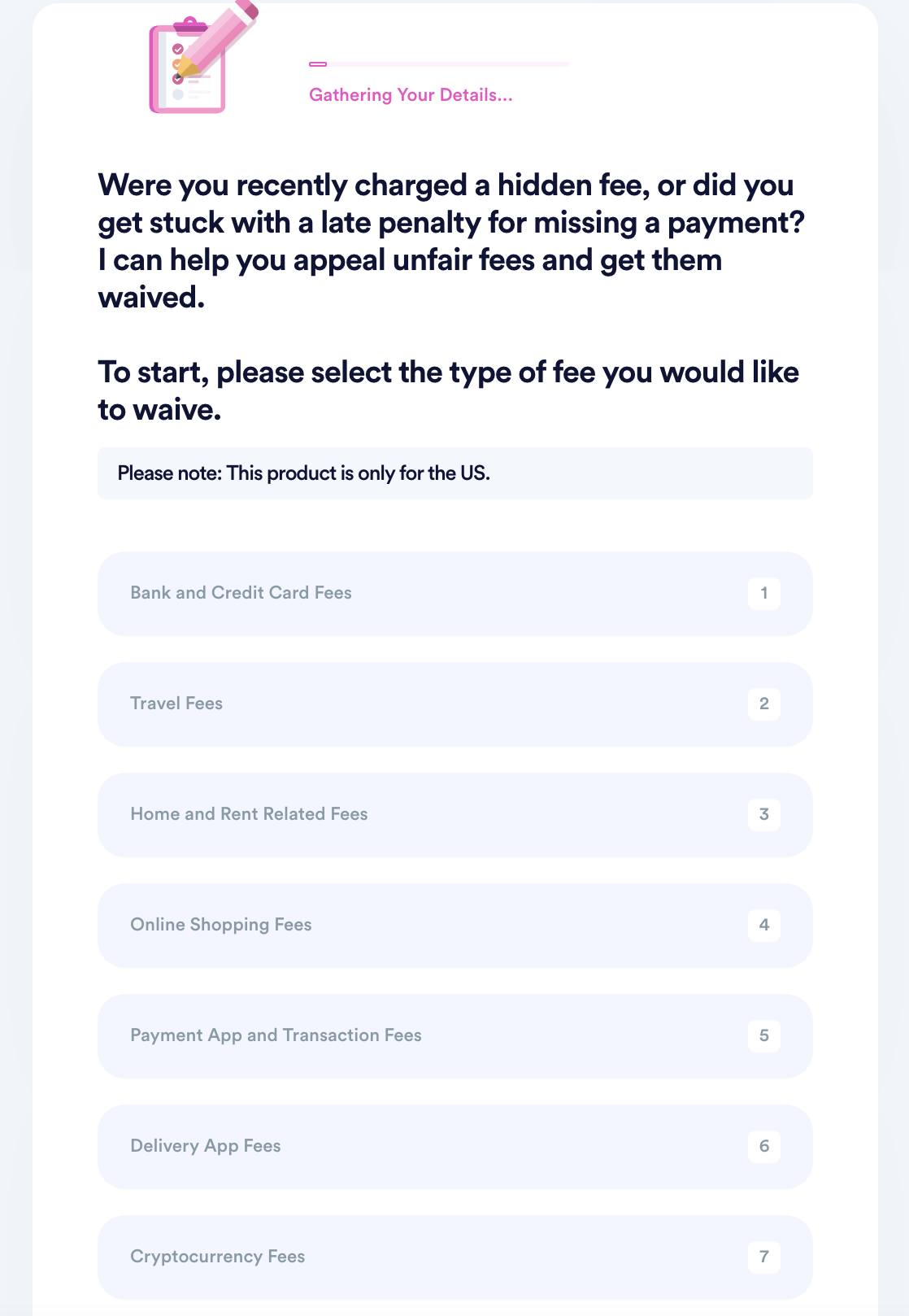 2. Select the merchant you want to appeal fees for and enter the details of your transaction, including an associated account if you have one.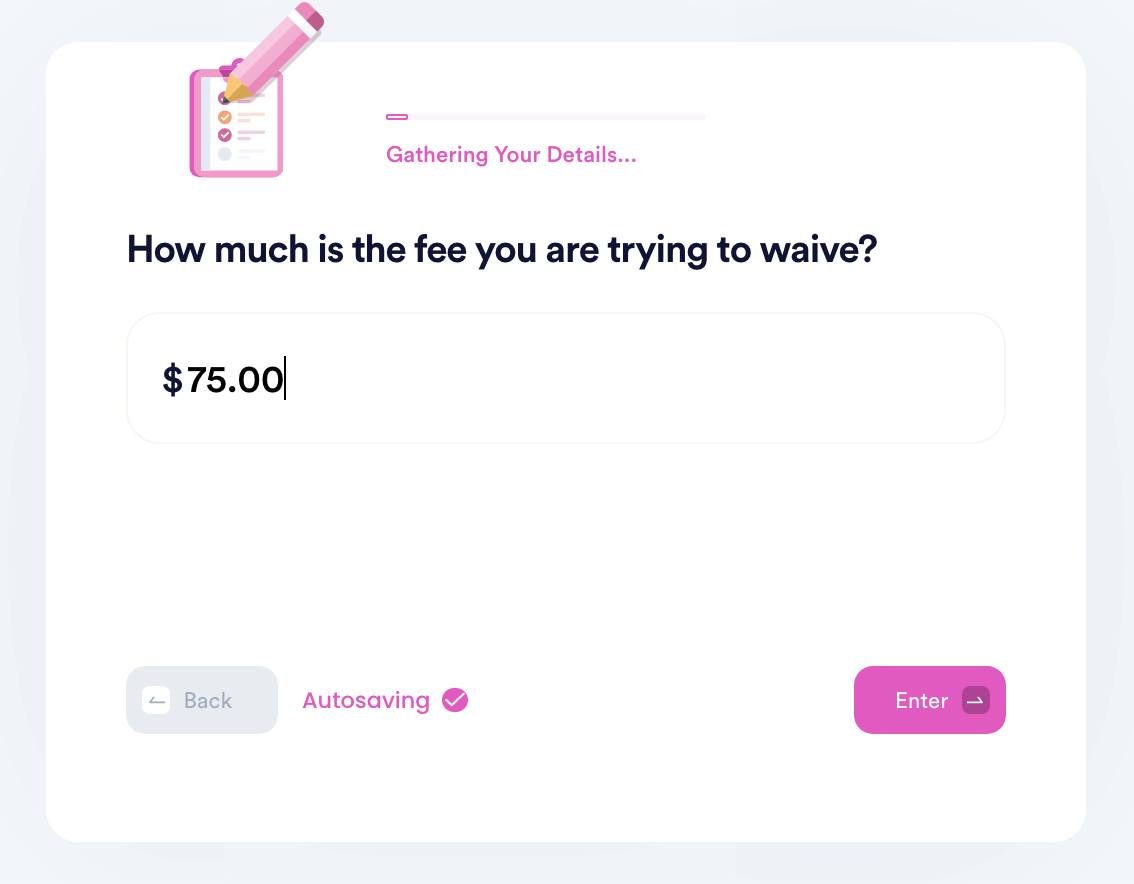 3. Submit your case! DoNotPay will generate the best argument for your case and make sure your fee waiver request gets sent to the merchant for processing.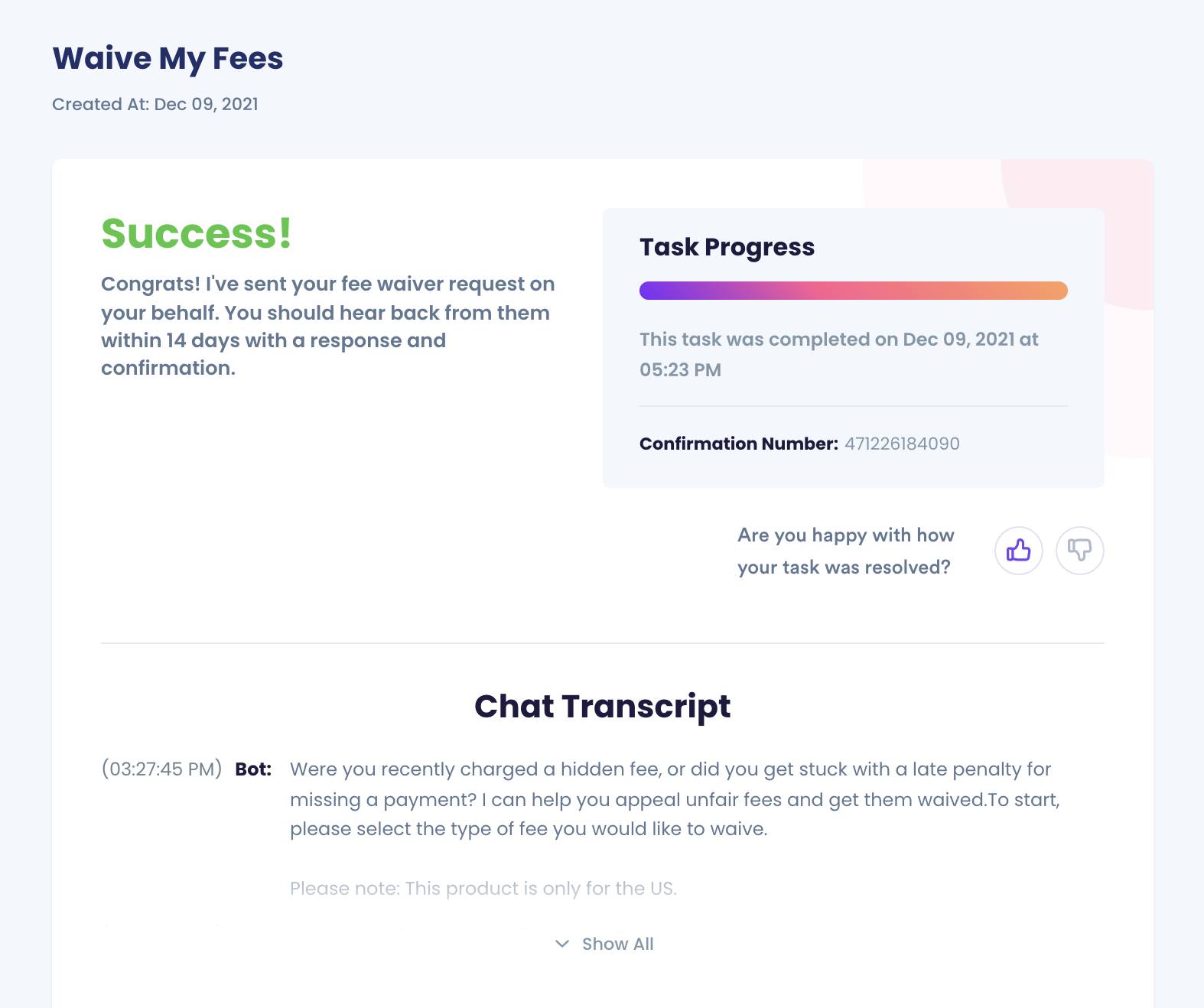 DoNotPay Lets You Challenge Many Types of Unfair Fees
DoNotPay can assist with other types of trading fees through other companies, including:
DoNotPay goes well beyond the stock brokerage industry to help eliminate unfair fees from such companies as:
DoNotPay also assists with locally specific issues such as challenging HOA fees.
Get help with your stock transfer fees or any other unfair fees today. Register with DoNotPay or download the app to get your money back.