How to Fight Verizon Taxes and Fees Using DoNotPay
Verizon is a telecommunications company that offers wireless, phone, internet, and TV services. Verizon is one of the largest and most well-known telecommunications companies in North America. 
Like many telecommunications companies, Verizon bills always include a large number of taxes and fees. Often it can be hard to fight these fees, even if you believe you have been charged one that you shouldn't have been. If you would like to fight or waive , though, now you have a resource on your side to help: DoNotPay. 
Overview of Verizon Taxes and Fees
Anyone who has looked at a Verizon bill recently knows that any number of  tend to show up on them. Some of the most common types of taxes and fees that appear on Verizon's bills include the following:
| | |
| --- | --- |
| Regulatory Charge | According to Verizon, this charge pays for Verizon's government number administration and license fees. |
| Federal and State Universal Service Charge | This charge recovers charges imposed on Verizon by the federal and/or state government to support universal service. |
| Administrative Charge | This charge helps defray Verizon's expenses, such as the charges that Verizon or its agents pay local telephone companies for delivering calls from its customers to their customers. It also includes fees and assessments on our network facilities and services, property taxes, and costs that Verizon incurs responding to regulatory obligations. |
| 911 Emergency Service Fee | Verizon is required to charge this fee to help fund the costs of providing 911 emergency response. |
| Early termination fee | If you have  a contract with Verizon and choose to stop using the service before it expires, you may be charged an early termination fee. |
| Upgrade fee | If you buy a new phone, Verizon may charge you an upgrade fee. |
How to Fight Verizon Fees Yourself
If you have a concern about a Verizon fee and believe that you have been charged in error, your first step should be to contact Verizon's customer service. There are two main types of Verizon accounts, each with its own customer service.
If your billing concern is about a mobile account, you can contact customer service through chat or phone. Go to this website to get started. You can also choose to have Verizon call you through that site in order not to spend excessive time waiting on hold.
Home accounts cover things like home internet. To discuss your billing concerns about your home account, head to this page and choose from either chat or phone. You will likely need to be prepared to wait, as there is no option here for a representative to call you.
If you do not have any luck getting your billing concerns addressed through customer service, things may get more complicated quickly. You may find yourself considering the legal system and a claim through small claims court, which is of course its own headache and can be challenging if your contract precludes you from taking your issue to court.
How to Fight Verizon Fees Using DoNotPay
The better option for attempting to explain your concerns to Verizon's customer service is none other than DoNotPay. DoNotPay can take the hassle out of trying to fight Verizon fees yourself.
Here's how you can use DoNotPay to appeal fees:
1. Search "appeal fees" on DoNotPay, choose the Fight and Waive Fees product, and select the type of fee you want to appeal.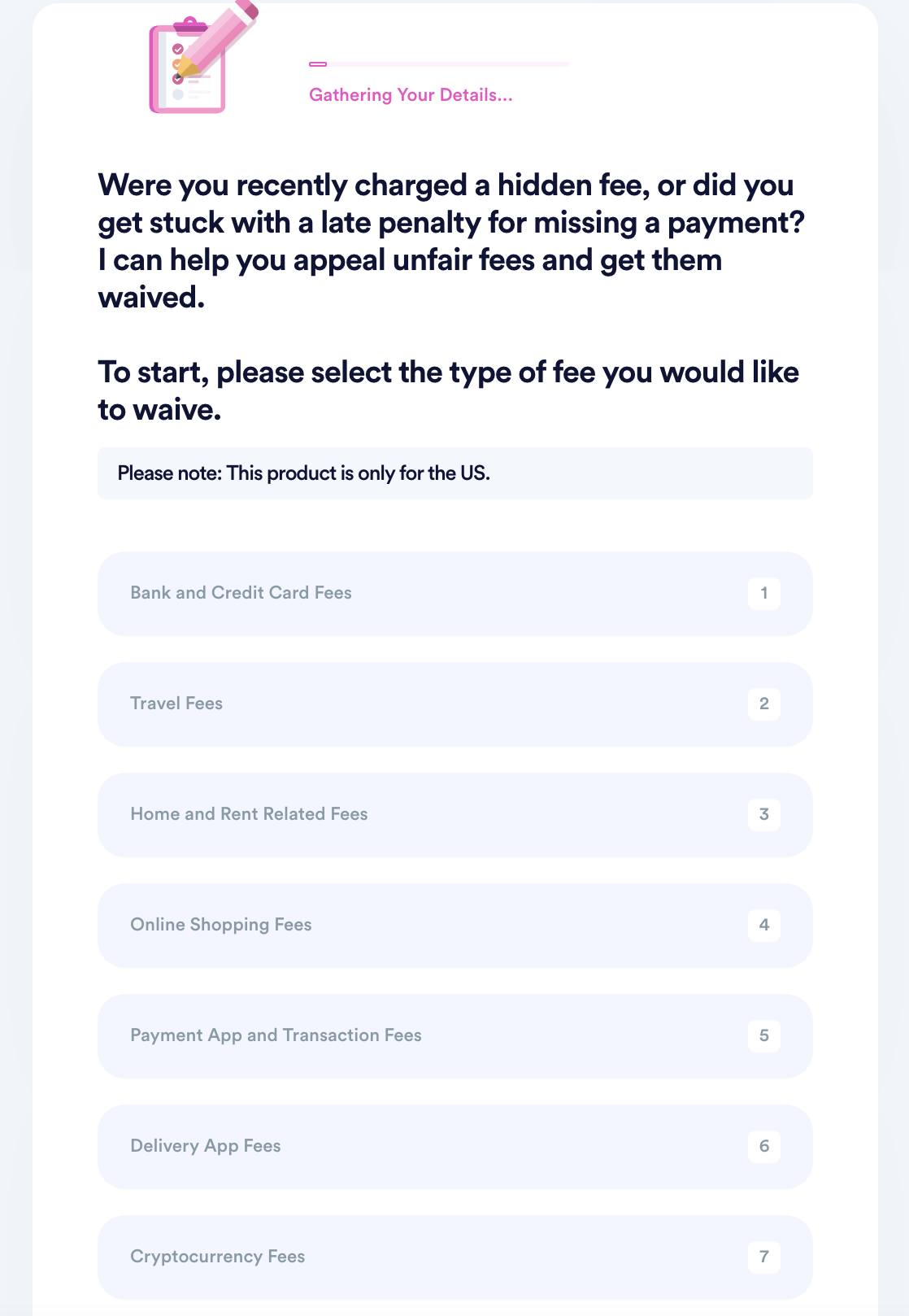 2. Select the merchant you want to appeal fees for and enter the details of your transaction, including an associated account if you have one.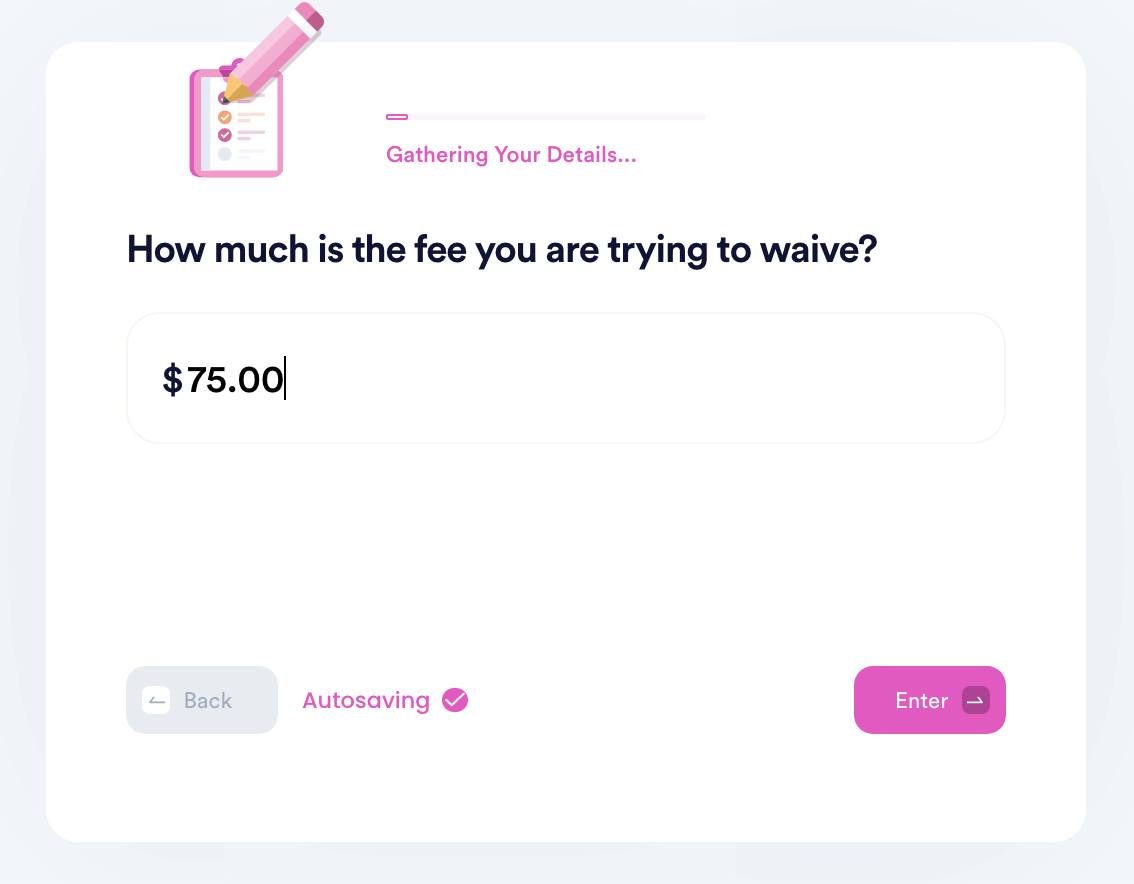 3. Submit your case! DoNotPay will generate the best argument for your case and make sure your fee waiver request gets sent to the merchant for processing.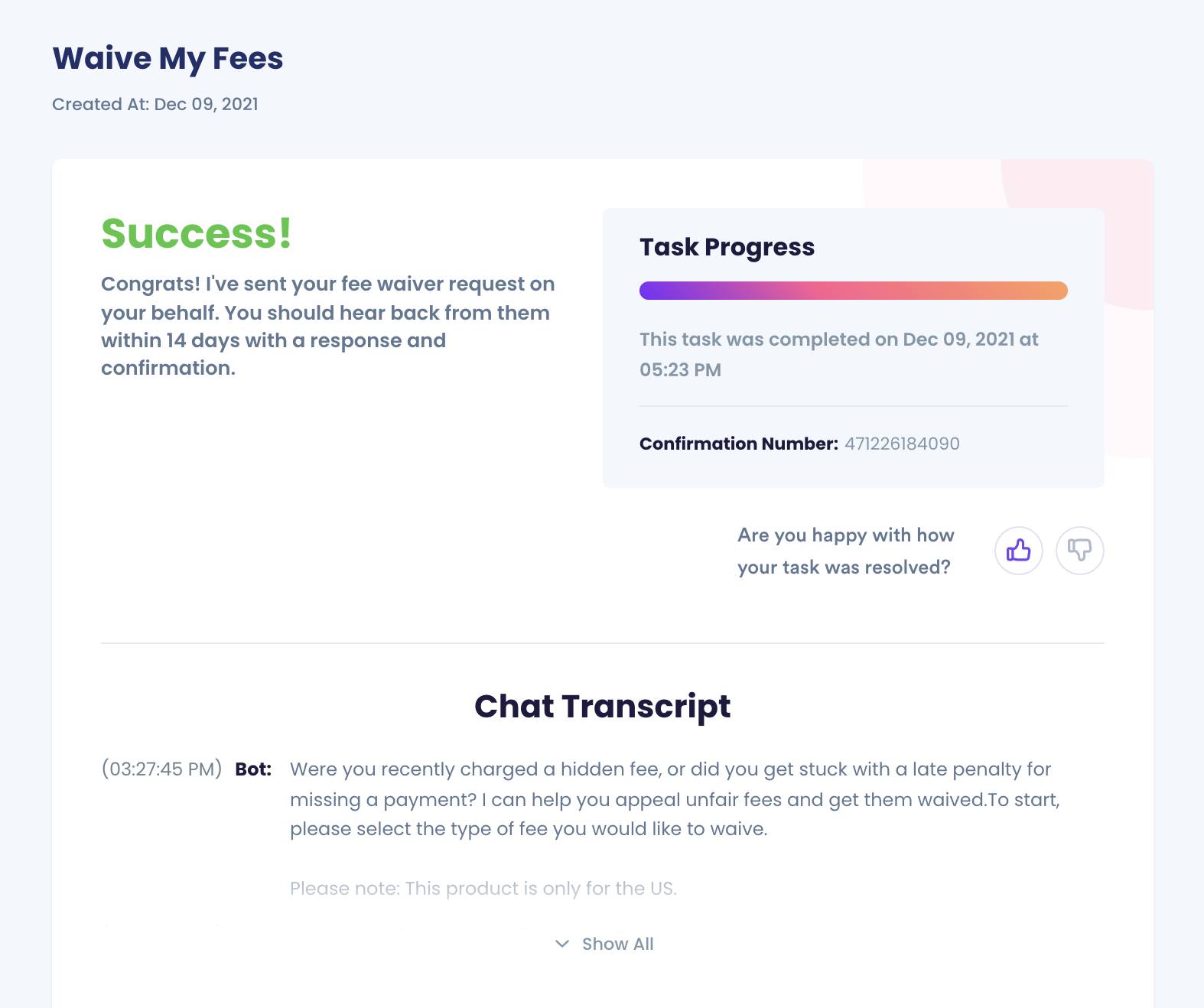 Why Use DoNotPay to Fight Verizon Fees
DoNotPay makes it much simpler to fight Verizon fees that you believe have been charged in error.
Instead of considering the cost and hassle of engaging an attorney or attempting to take the issue to small claims court, go to DoNotPay and fill out a simple form. That's it! DoNotPay will take it from there.
DoNotPay is known for being:
DoNotPay is the quickest, easiest way to request fee reimbursement from Verizon. 
What Other Company Fees Can DoNotPay Help Me Fight?
There are many companies and other types of organizations whose fees DoNotPay can help you fight, not just Verizon.  DoNotPay can assist with all sorts of fee waivers. To give you an idea of the range of services we provide in this area, here are just a few examples of the fees that DoNotPay can assist you in recovering or questioning fees from:
Try DoNotPay today to see all the ways it can help you save money by recovering fees, getting them waived, and making sure you're only paying the fees that you're actually required to pay–and nothing more.