Contesting A USF Parking Ticket In Seconds
The Parking & Transportation Services (PATS) of the University of South Florida (USF) is an arm of the campus's administrative services that manage the Bull Runner Transit System and parking facilities and services. They are also responsible for issuing permits and citations for parking violators. In this article, we will give you all the information you need in case you see yourself on the receiving end of a USF parking ticket.

How Much Does USF Charge for Parking Violations?
Parking regulations are enforced around the clock, seven days including public holidays. The department that is responsible for assessing fines and penalties is the university's Parking and Transportation Services. They are also responsible for overlooking violations of parking regulations. The schedule of violations and their appropriate fees are as follows:
| | |
| --- | --- |
| Offense | Fine |
| Unauthorized parking in a disabled space | $275 |
| Blocking access to a disabled space or ramp | $275 |
| Displaying a stolen/lost/revoked permit | $175 |
| Displaying an altered or counterfeit permit | $175 |
| Unauthorized removal and/or damage to immobilization clamp | $175 |
| False registration | $175 |
| Blocking a ramp | $75 |
| Unauthorized parking in a reserved space | $75 |
| Unauthorized parking in a service drive, sidewalk, or on grass | $40 |
| No current permit or decal displayed | $30 |
| Unauthorized parking in a 'State Vehicle' space | $30 |
| Parking out of the assigned area during restricted hours | $30 |
| Blocking traffic | $30 |
| Parking in 'No Parking' or barricaded areas | $30 |
| Parking in an angled parking space facing traffic | $15 |
| Double parked or parking over the line | $15 |
| Improper display of parking permit | $15 |
| Overtime violation in a metered or timed space | $15 |
| 14-days late fee | $15 |
| Boot immobilization fee | $30 |
Immediate immobilization or towing, restriction of parking to Park-n-Ride lots for one year, or revocation of campus parking privileges will also apply to more serious offenses such as using a stolen permit. Meanwhile, subsequent offenses of unauthorized parking in a reserved space will also mean immediate immobilization or towing.
How to Pay for a USF Parking Ticket
If you ever receive a parking ticket and do not wish to contest it, you may proceed to pay which can be done in different ways. Citations that are not paid or appealed within 14 days after the issuance will accumulate a late fee and forfeit your right to appeal. Take note that PATS doesn't accept cash and you may pay by credit card or debit card only. Different ways of paying are as follows:
Online by credit card
In-person visit by using a credit or debit card at the parking office located at the intersection of USF Holly Drive and USF Plum Drive
By mailing a check or money order with your citation number to:
USF Parking Payment Center
PO Box 864315
Orlando, FL 32886-4315
Disputing a Citation at USF
If you have received a parking ticket and you believe that it is done mistakenly or warrants a waiver, you may contest the citation by submitting an appeal within 14 days of receiving the citation. You can submit the appeal in writing or online. The latter lets you receive a time-stamped email confirmation which helps keep track of the appeal process. To file an appeal you have to do the following:
Prepare an appropriately written argument.
Attach any supporting documents that will support your appeal.
Only the registrant of the vehicle or those persons or the department responsible for receiving the citation can submit the appeal.
Upon receipt of the written appeal, the Appeals Mediator or a PATS staff member will review them. They will then send you a notification of their decisions via email and USPS mail. Some reasons will not be considered valid to dismiss a citation. The reasons include:
Contesting the Parking Regulations
Not fully understanding the Regulation
Not being able to find a valid parking space
Another person driving the vehicle
PATS did not issue citations for previous offenses
Running late for class and/or appointment
Not financially able to pay the fine
Traffic congestion
Being misinformed verbally
A belief that appropriate parking area is unsafe
When submitting an appeal, it helps to know what to expect thereafter. What usually happens is the first appeal will be reviewed by PATS and a decision will be made. If you are dissatisfied with the decision, you may request a final appeal which you can do so in person or in writing. You have 14 days to file a final appeal request, and PATS will then schedule a hearing. If you are still not satisfied with the decision you may make a final appeal to the USF Student Government Supreme Court or the USF Parking Final Appeals Committee for nonstudents. After the hearing, the appropriate committee will review and may dismiss or uphold the citation.
Dispute Parking Tickets In USF In Less Than 120 Seconds
The appeal process can be complex and time-consuming. There are a lot of documents to prepare and different statutory deadlines to take note of. That is where can help! We make disputing parking tickets easy and efficient. Our lawyer chatbot has a proven track record of successfully contesting 160,000 parking tickets in New York and London in less than 2 years. All you have to do is:
Search 'Appeal Parking Tickets' on .
Answer a few questions.
The app will generate an automatic letter written specifically for USF.
Press 'Send' and DoNotPay will send the letter on your behalf
That's it! All that's left to do is wait for the result of the appeal.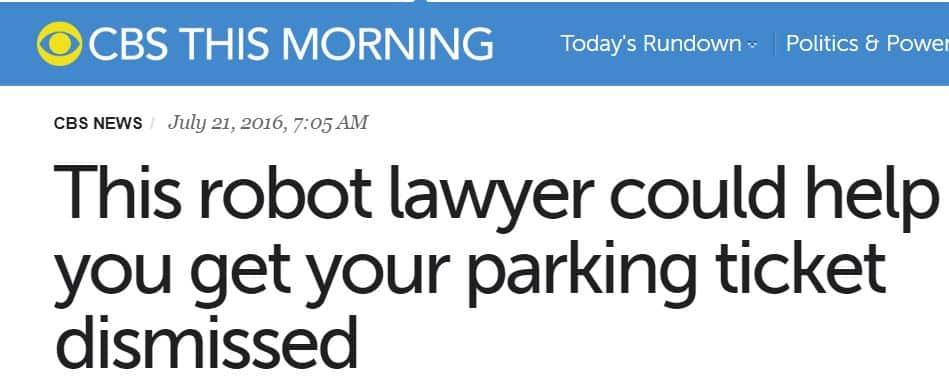 DoNotPay Can Do Much More!
DoNotPay can assist you with so many more legal matters, such as:

Create Standardized Legal Documents

And More!