Beating a UNC Parking Ticket in Two Minutes
The University of North Carolina (UNC) Transportation & Parking Department manages the transportation and parking system at the Chapel Hill Campus. They are responsible for developing sustainable and convenient transportation access in and around the campus. In this article, we will provide you with information on what to do when you receive a UNC parking ticket, how to pay for tickets, and how to dispute a citation.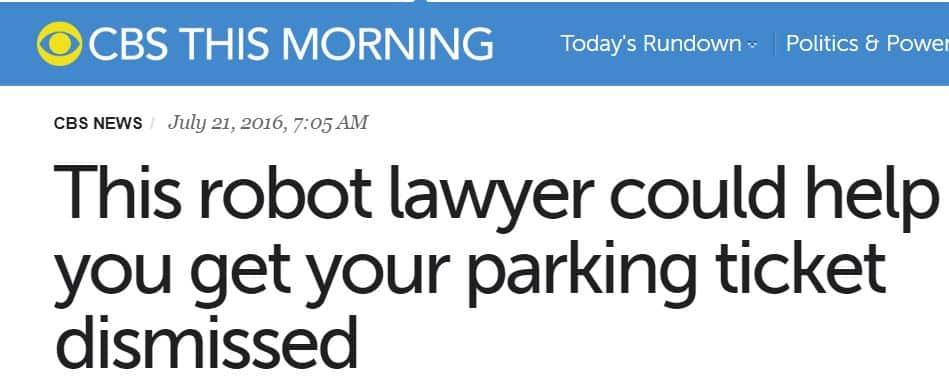 How Much Are Parking Violation Fees at UNC?
| | |
| --- | --- |
| Violation | Civil Penalty |
| Method of Parking | $30 |
| Backend/Pull-through Parking | $30 |
| Parking Zones | $30 |
| Expired Meter | $15 for meter expiration of 1 hour or less |
| Cumulative Violations of Expired Meter | $5 for each additional hour of meter expiration |
| Extended Parking at Meters | $25 |
| Abuse of Meters | $50 |
| Controlled Access Zones | $50 |
| Reserved Parking | $50 |
| Visitor Disability Parking | $250 |
| Service Zone Parking | $50 |
| Disability Parking for UNC Employees, Students, and Affiliates | $50 |
| Electric Vehicle Parking | $50 |
| Bus Stops | $20 |
| State-owned Vehicle Parking | $30 |
| Motorized Two-Wheeled Vehicle Parking | $30 |
| Improper Bicycle Parking | $10 |
| Bicycle Registration | $5 for the second violation; $10 for third and subsequent violations |
| Temporary Parking Restrictions | $50 |
| Overnight Parking Restrictions | $50 |
| Athletic and Other Special Event Parking Restrictions | $20 |
| Weeknight Parking | $30 |
| Idling at Air Intake Vents | $50 |
| Signs | $50 |
| No Registered Plate | $30 |
| Shared Permit/Plate | $30 |
| Freshman Parking | $25 |
| Display of Permits | $5 |
| Counterfeiting/Altering Parking Permits | $200 |
| Obtaining Parking Permits Through Unlawful Means | $200 |
| Unauthorized Display Of Parking Permits | $50 |
| Interference with Traffic | $50 |
| Fire Lanes/Fire Hydrants | $250 |
| Sidewalks and Landscape | $30, plus the cost of repair |
| Speed Limits | $20 |
| Vehicular Traffic at Marked Crosswalks | $200 |
| Pedestrian Obstructing Traffic | $50 |
| Passenger Pick Up and Discharge | $20 |
| Emergencies; Law Enforcement Operational Necessities | $50 |
Paying for a UNC Citation
Payments for citations and tolls should be paid directly to Transportation & Parking. In order for students' class registration and record requests to be processed, all outstanding balances must be completed before class registration. This prevents their account from being put on hold. Take note that the UNC Cashier's Office does not accept payments for citations, permits, or tolls. The different payment methods are as follows:
In-person payments by cash
Checks or money orders with $25 return checks payable to UNC Transportation & Parking
All major credit cards through online, in person, or by phone
Direct fund transfer
Electronic account adjustment in Journal Entry
Credit card through online account management
Payroll deduction for permanent employees
Hourly pay spaces can be paid through pay stations
By using the UNC OneCard
Disputing a Ticket in UNC
You have 10 days to appeal a citation which can be submitted in person, via email, or online. Appeals may be submitted in writing or by filling up the appropriate form and should include important information to support the appeal. Here is the process to appealing a UNC citation:
Complete the online appeal form and send it to the email address indicated in the form. You may also complete the form by visiting the service desk of the public safety building. Another way is to submit an appeal in writing to parking@unc.edu.
If the hearing officer decides against your favor, you may submit a re-appeals form to the Parking Appeals Committee. You may do so by filling out the form within 10 days of the date of the hearing officer's decision.
The result of the decision for online appeals takes around 24 hours, while in-person appeals are decided upon on the spot.
What Happens to Unpaid Citations?
There is no hard-and-fast rule on the consequences of not paying a parking ticket. What happens usually depends on the city and state's rules and regulations. Although there is no jail time for unpaid tickets, there are a host of other potential issues that you could face. Here are some of them:
The University Registrar will put the student's account on hold which will not be released until the late fees are paid.
The university will deduct the late fees from an employee's paycheck.
A non-affiliate's case will be forwarded to a collection agency, which is notorious for its aggressive collection methods.
The penalties could increase over time as they accrue interest for every year it is left unpaid.
Your car could get towed or booted if you have multiple unpaid parking tickets.
Contest Parking Tickets In UNC In Less Than 120 Seconds
Although there are plenty of options on the methods of filing an appeal, there are some aspects to the process that can make it challenging. Statutory deadlines can be difficult to keep track of and filling up forms can be a daunting task. That is where DoNotPay can help. Our helps make disputing citations quick and efficient. Our robot lawyer has caught the media's attention including the BBC. With our app, all you have to do is:
Go to 's website or app.
Answer a few questions.
The app will generate an automatic letter written specifically for UNC.
Hit 'Send' and DoNotPay will send the letter on your behalf.
That's it! All you have to do is wait for a few days and see if the appeal is successful.

What Else Can DoNotPay Do?