Disputing Parking Tickets At UC Santa Barbara In Two Minutes
Got a parking ticket but don't have the time off work or school to deal with it? Let us resolve it for you quickly, and for free. Our free Chat Bot Lawyer Has Beaten 160,000 Parking Tickets, and yours could be the next. Check it out for yourself on Money.com, or the BBC website.
What Happens If I Ignore My Parking Tickets?
While it may be tempting to ignore your parking tickets and deal with them later, it's never as good of an idea as you may think. Parking fines often increase weekly upon non-payment and can start doubling at some increments. Other penalties for not paying your citations may include:
Towing
Your car can get booted, and you'll have to call the city and pay your fines to get the boot removed
Your car can get towed, and you'll have to pay extra fees to get it back
Your car can be seized by the state (in extreme cases) and auctioned off
Your case can get sent to a collection agency
The fine can be deducted from your tax refund
You can end up in court
Your credit score can go down
Do I Need a Lawyer to Dispute a Parking Citation For UC Santa Barbara?
In Santa Barbara, as with most of the US, legal fees can range from 100$ to over $1000, which can greatly exceed the actual amount ticketed. It's not worth your time and money to consult a lawyer, and our robo-lawyer is designed to cut down on the difficulty of cutting through the bureaucratic legal language surrounding dispute cases.
With DoNotPay, this process can be much faster!
Do I Have To Pay Tickets I Get In A Rental Car?
Rental car fines may seem like they cannot be traced to you, but the rental company will be charged instead. As they have your credit card information on file, you will likely end up with increased fees as the car agency will charge you for any services they incurred on your behalf (as is their right), any late fees added to your fine, and their own administrative fees. Check out Hertz's traffic fine procedure here to see how it works.
Therefore if you leave these tickets unpaid, you're liable for:
The original ticket amount and any late fees (USCB fines increase by $48 after 36 days!)
Administrative fees from the rental company
Any legal fees incurred on your behalf by the company (up to their discretion)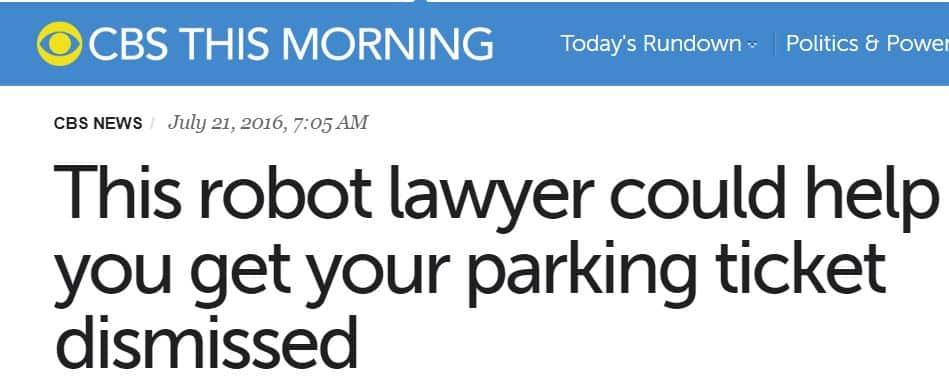 How Much Time Does DoNot Pay Save?
DoNotPay can have your parking ticket disputed in less than five minutes, as opposed to waiting times for legal help that could take days, or trying to sort through bureaucratic government websites. Even if you do not use our app itself, let us help you pay your ticket as fast as possible with our handy chart of ways to pay.
Please note: If US Santa Barbara parking fines are not paid or appealed within 36 days of receiving them, an additional charge of $48 will be added. If your car is impounded, there will be an additional fee of $60 added.
How to Pay or Appeal Your UCSB Parking Ticket?
Online
https://tps-ucsb.t2hosted.com/Account/Portal
Visa, MasterCard, or American Express.
In-Person
Parking Services office Building 381

UC Santa Barbara

Cash, credit card (Visa, MasterCard, or American Express), or Check [no coins]
By Mail
UCSB Transportation & Parking Services

Citation Division

Santa Barbara, CA 93106-7005

Check or Money Order [no cash]
Appealing Online
https://tps-ucsb.t2hosted.com/Account/Portal
Appeals must be made within 21 days.
UCSB has three levels of the appeals process.
Administrative Review
Administrative Hearing
Small Claims in the Superior Court
If your appeal fails at one level, it can be brought to a superior level. Find out how to create your appeal here.
Appeal Parking Citations From UC Santa Barbara In Less Than 5 Minutes!
In just five easy steps, let DoNotPay do the work for you! We'll guide you through it.
Access via our website or download the app for iPhone.
Answer our questions regarding your case and ticket.
Our app will generate a letter specifically about your UC Santa Barbara parking ticket.
Download our letter or let us send it on your behalf. You can also hold onto it to use as a script if you have to attend court proceedings.
That's it! Now all that's left to do is wait, and see if you win!
is available for public or private companies, and can help you out with any other tickets you might need assistance with, including speeding or traffic tickets!

DoNotPay Can Do Much More!
doesn't stop at helping you appeal parking tickets at UCSB, check out what else we can do for you: