Contest a UCR Parking Ticket in Minutes
The Transportation and Parking Services at The University of California, Riverside (UCR) is responsible for issuing permits and checking for parking violations on the campus. In this article, we will provide you with all the information you need on what to do if you receive a citation. We will also introduce you to our app which makes appealing for parking tickets easy and efficient.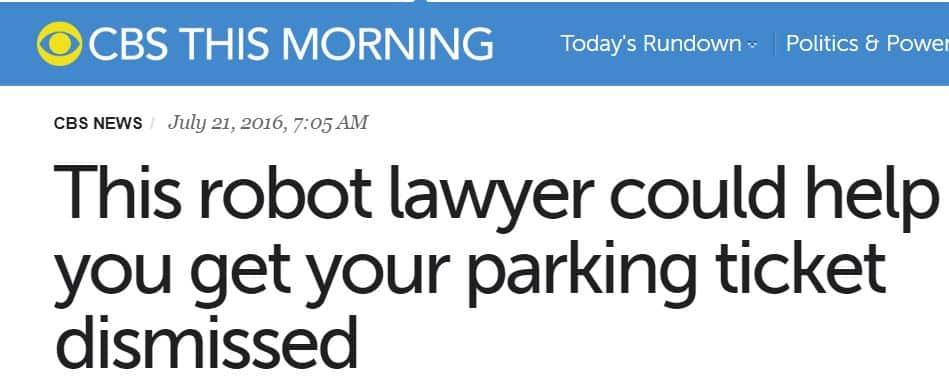 How Much Does UCR Charge for Parking Violations?
Receiving a parking citation while in UCR is not uncommon. The key to avoiding tickets is knowing what is categorized as a violation. Here below is a list of violations and how much the fees are:
No Valid UCR Permit: $42
Parked Overtime: $42
Wrong Lot or Wrong Area: $42
Improper Display of Permit: $21
Parked Outside of Stall Markings: $42
Parked in a Reserved Space: $74
Construction Zone: $74
Parking Prohibited: $74
Fire Lane: $74
Bike Lane: $74
Blocking Vehicle: $74
Fire Hydrant: $74
Altered/Counterfeit Permit: $42
Disabled Person Parking: $505
Obstructing Traffic: $74
Abandonment Prohibited: $205
Possession of a Lost/Stolen Permit: $380
Altered or Counterfeit Permit: $380
Revoked Permit: $380
Parked Against Flow of Traffic: $74
Expired Meter: $42
Nonetheless, all these fines and fees go to a good cause. From 2019 to 2020 alone, $504,885 of the citation revenue went to the university's free access to public transportation for students, faculty, and staff. Known as the U-Pass program, it is in partnership with the Riverside Transit Agency (RTA) and helped make moving around the campus easier.
How do I Pay For a UCR Parking Ticket?
The UCR Transportation & Parking Services allows for various ways of paying for a ticket. You may pay in person from Monday to Friday during office hours. For payment made before 8:00 AM or after 4:00 PM, you may do so by using a secure payment box that is located at the building's main entrance. If you plan to use the after-hour payment box, you may do so by using a check and indicating the citation number on your check.
A similar payment method is by sending a check via mail. Make sure to indicate your citation number(s) on the check. Online payment methods are also available where you can use Visa, Mastercard, Discover, or Transfer to Student Account. Here below are the details that you need to take note of:
Where to Send Your Payment

Via Online
Via Mail
In-Person Visit
Secure web portal
Make checks payable to REGENTS UC

And address your payment to:

UC Riverside

Transportation & Parking Services

683 Linden St

Riverside CA 92521

Transportation and Parking Services Office

683 Linden Street

Riverside, CA 92521
Can I Appeal a Parking Citation in UCR?
Yes, you can and you have 21 days from the date of citation issuance to appeal a UCR ticket. This follows the California Vehicle Code where citizens have the right to contest a citation. When appealing a ticket, there are three levels that you may go through as follows:
1. Level 1: Administrative Review. Filing a level 1 administrative review can be done online, by mail, or by email. Non-students or non-employees will need to create a guest account to file online. When filing a level 1 appeal you need to include the following information:
Citation number
Vehicle license plate number
Campus parking permit number, if applicable
An explanation why you are contesting the citation
2. Level 2: Administrative Hearing. If you are dissatisfied with the results of the level 1 review, you may file for a level 2 administrative hearing. Take note that your citation should be paid in full before filing for a level 2 hearing. If the hearing is granted, the payment will be refunded.
3. Level 3: Judicial Appeal. If you are dissatisfied with the results of the level 3 hearing, you may file for a level 3 appeal within 30 days from the date of mailing of the level 2 hearing results letter. There is a filing fee per citation and if the court rules in your favor, the filing fee and the parking penalties will be refunded.
When Parking Tickets Can Affect Your Insurance
One common question when it comes to parking tickets is whether tickets can affect insurance rates. The answer is no, it's unlikely that the parking ticket will affect your insurance rates. This is because non-moving violations such as excessive muffler noise or parking tickets are not considered safety hazards. However, leaving your parking tickets unpaid does affect insurance. Aside from that, there are other ways that overdue tickets will cost you extra money or other consequences such as:
Your car getting booted
Vehicle impounding that may result in the car getting auctioned if unable to pay
Employment of collection agencies which could affect credit score
Suspension of registration which prevents renewal
Suspension of your driver's license
Inability to renew driver's license
Appeal a UCR Parking Ticket In Less Than 120 Seconds
Appealing a ticket can be a confusing process especially if it's your first time doing it. To contest a citation on your own, you also need to draft letters or fill up countless forms. That is where can help. Our makes filing an appeal a fast and easy process for everyone. We have a track record of beating more than 160,000 parking tickets to date. All you have to do is:
Go to DoNotPay and answer a few questions.
The robot lawyer will generate an automatic letter written specifically for UCR.
Hit send and DoNotPay will send the letter on your behalf.
That's it. What happens next is to simply wait for a few days to receive a letter and find out the results of the appeal.

DoNotPay Can Do Way More