Toys R Us Refund Policy in a Nutshell
Toys R Us is an international chain of children's toy and clothing stores. The company was founded in 1948 by Charles Lazarus. Over the years, it spread around the world and became children's favorite place to shop. Toys R Us launched some of the most iconic toys such as Mr. Potato Head and created Geoffrey the Giraffe, which has been the company's mascot for years.
In 2018, Toys R Us had to close all of its U.S. stores due to bankruptcy. To the joy of both children and parents, Toys R Us made a comeback in 2019 by opening several stores in the States, and we can expect to see more in the future!
What Is Toys R Us Refund Policy?

If you want to cancel your order or you are not satisfied with the goods you received from Toys R Us, you can make a refund request. Make sure you request a refund on time—otherwise, the company might not approve it.
Will I Get a Refund if I Cancel My Toys R Us Order?
If you cancel your Toys R Us purchase, you are entitled to a full refund. You have seven days after you receive your order to write to Toys R Us and cancel your purchase. Bear in mind that you can't cancel customized product purchases. If your order gets canceled by the company, you won't be billed.
What if I Am Not Satisfied With The Product I Got From Toys R Us?
If the item you ordered doesn't match the description, you've got the wrong size, or you have any other reasons to return the item, you have a right to a full refund. You can get it if the Toys R Us Return Department receives the item within 28 days from the day the item has been shipped. If you want to receive your money back, make sure you:
Have a receipt

Don't damage the item

Don't wash the item

Don't wear the product you purchased

Keep the item in the original packaging with all labels
You won't get a refund for customized products, but if your item has been damaged during shipping, you can contact the Toys R Us customer service to request a refund no more than ten days after the delivery.
Get a Toys R Us Refund on Your Own
If you think you are entitled to get a Toys R Us refund, you can request one by calling or emailing the company's customer service. You can also go to the store where you purchased your item and ask for a refund.
Request a Toys R Us Refund Over the Phone
You can get in touch with the Toys R Us customer service by calling 1 (800) 800 555 0199.
Arm yourself with patience because this way of making a refund request might be time-consuming. You may end up waiting on the customer service line for hours. If you want to save your time, you can use DoNotPay to jump the phone queue.
Ask for a Toys R Us Refund via Email
Another way to request a Toys R Us refund is to send them an email to customerservice@salesforce.com. These are the steps to follow:
Put Refund as the subject of your email

Provide details of the item you want to return

Explain that you want to get a refund
You might have to wait a couple of days or more to get a reply from Toys R Us. If you want to make the refund process faster, use DoNotPay!
Request a Toys R Us Refund In Person
If you purchased a product in a Toys R Us store and you want to return it, you can go to the store to return the item and request a refund. Before going to the store, you can check the locations and contact details by visiting the company's Store Locator page.
| | |
| --- | --- |
| Can You Request a Refund Via | Yes / No |
| DoNotPay | Yes |
| Phone | Yes |
| Email | Yes |
| In Person | Yes |
| Website | No |
| Letter | No |
Use DoNotPay to Get a Toys R Us Refund Fast

DoNotPay is the fastest way to get a Toys R Us refund! You don't need to wait for the company's customer service to respond or go to the store yourself. With DoNotPay, you only need to follow a few easy steps, and you can make a refund request in an instant. Here is what you should do:
Use any

to access DoNotPay

Click on

File a Chargeback

Provide your transaction information and bank details

Answer our chatbot's questions and finalize your request
Once you submit your refund request, DoNotPay will generate a dispute letter for you. We can provide a document with Visa and MasterCard codes that can make your claim stronger. If you want to, we can also contact the company on your behalf.
How Long Will I Have To Wait To Get My Money Back?
Toys R Us claims it will refund you as soon as possible, but you might wait up to two billing cycles to see the money back in your bank account.
Potential Issues You May Encounter When Requesting a Toys R Us Refund
Toys R Us might refuse to refund you if they think you damaged the item you want to return. They may also deny giving refunds for the goods that are not in their original package or for clothes that have been worn.
Be careful with how you handle the goods you purchased in case you want to return them. Sometimes Toys R Us won't give you a refund even though you were not the one to damage the item.
Has Toys R Us Wronged You? With DoNotPay You Can Take Any Company to Small Claims Court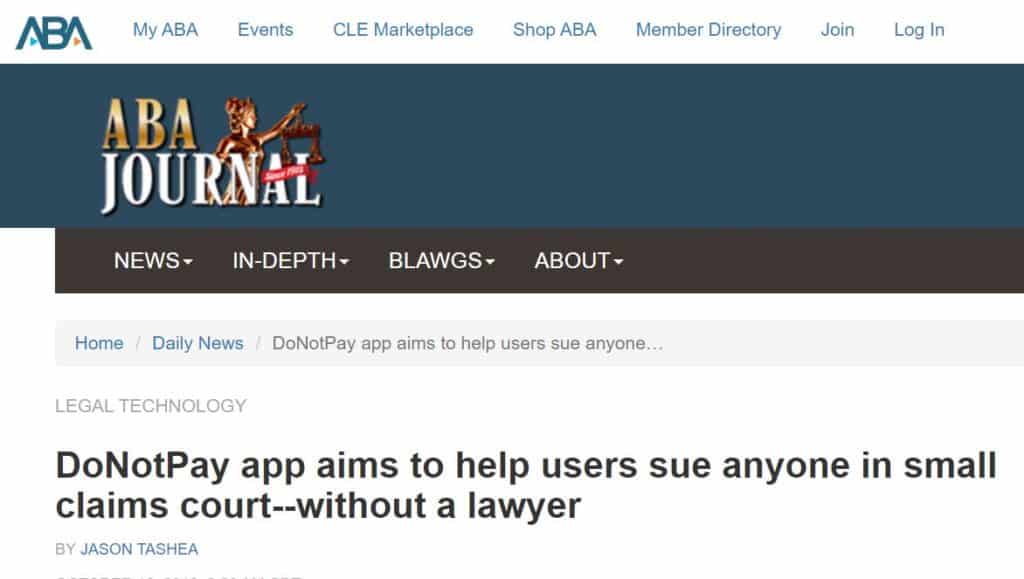 If you can't solve disputes with Toys R Us, DoNotPay can help you sue them in small claims court. In 2020, DoNotPay got the Louis M. Brown Award for Legal Access by the American Bar Association. We can lead you through the whole process of suing and make your claim stronger. DoNotPay can help you:
Collect the necessary documents and fill out the forms

Write a dispute letter

Be more confident when presenting your case
Don't leave your disputes unsettled, use DoNotPay to seek justice!
Tired of Dealing With Bureaucracy? Use DoNotPay!

If you are tired of fighting bureaucracy, DoNotPay has your back! We can help you get an Amazon lost package refund or get your money back from Uber. With DoNotPay you can cancel LegalZoom, DirecTV, or terminate your Nationwide insurance.
DoNotPay Helps you save money! You can learn how to lower your internet bill or how to reduce your Verizon bill with the assistance of the world's first robot lawyer.
Open DoNotPay in any and get help with:
Disputing traffic tickets

Fighting speeding tickets