Complete List of San Francisco Parking Ticket Costs
The San Francisco Municipal Transportation Agency (SFMTA) has authority over the city's ground transportation. The agency has oversight over the public transit as well as parking areas. In this article, we will provide you with a comprehensive list of parking violation fees in San Francisco. And what you can do when you have been issued a citation.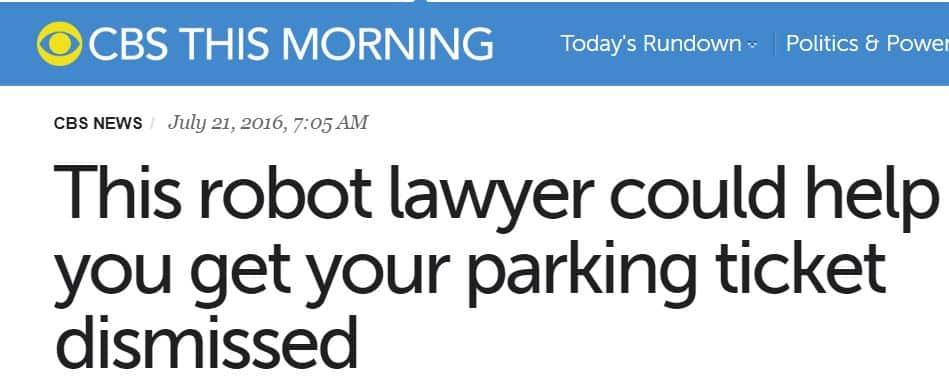 How Much Do San Francisco Parking Violations Cost?
San Francisco has the most expensive parking tickets in the US. The average ticket in San Francisco is $97.4. Downtown San Francisco leads the chart with the most expensive average at $108. Here below is a complete list of parking violation fees in San Francisco:
Citations

Pedestrian Crossings
$77
Electric Assistive Personal Mobility Devices
$100
Bicycle Riding Restricted
$100
NUV Violation
$100

On-Street Parking

Residential Parking
$97
Street Cleaning
$85
Parking Meter- Downtown Core
$96
Parking Meter-Outside Downtown Core
$87
Red Zone
$110
Yellow Zone
$110
White Zone
$110
Green Zone
$90
Parking for Three Days
$75
Overtime Parking Downtown Core
$96
Overtime Parking Outside Downtown Core
$87
Overtime Meter Parking Downtown Core
$96
Overtime Meter Parking Outside Downtown Core
$87
Angled Parking
$72
Blocking Residential Door
$60
Median Dividers and Islands
$97
Parking on Grades
$60
100 Feet Oversize
$110
Motorcycle Parking
$110
Parking in Stand
$110
Parking Transit-Only
$110
Tow-Away Zone- Downtown Core
$110
Tow-Away Zone- Outside Downtown Core
$110
Parking Restrictions
$110
Parking-Public Property
$79
Misuse Disabled Parking Placard/License
$866
Temporary Parking Restriction
$85
Temporary Construction Zone
$85
Remove Chalk
$110
Repairing Vehicle
$104
Permit on the Wrong Car
$110
Invalid Permit
$110
Parking Marked Space
$67
On-Street Car Share Parking
$110
Large Vehicle
$110

Off-Street Parking

Parking Facility
$72
Entrance/Exit Parking Facility
$100
Blocking Space Parking Facility
$77
Speeding within Parking Facility
$100
Block Charging Bay
$110
Overtime Parking_Off Street Parking Meter
$79
Misuse Disabled Parking Placard/License Plate
$866
SFMTA Property
$110

Shared Mobility Services Violations

Div I 7.2.110 Stationless Bicycle Share Parking
$100
Div I 7.2.111 Powered Scooter Share Parking
First offense
$100
Second offense within one year of the first offense
$200
Third or subsequent offense within one year of the first offense
$500

Fines

Parking in Intersection
$110
Parking in Crosswalk
$110
Safety Zone
$110
15 ft. Fire Station
$110
Driveway
$110
On Sidewalk
$110
Excavation
$77
Double Parking
$110
Bus Zone
$357
Tube or Tunnel
$77
Bridge
$77
Wheelchair Access
$416
Parking in Fire Lane
$97
Over 18 inches From Curb
$77
Wrong-Way Parking
$77
One-Way Road/Parking
$77
Parking in Blue Zone Without Placard/Plate
$416
Blocking Access to Blue Zone
$416
Parking in the Crosshatch Area Adjacent to a Blue Zone
$416
Fire Hydrant
$110
Unattended Motor Vehicle
$110
Locked Vehicle
$91
Railroad Tracks
$110
W/3 ft Wheelchair Ramp
$298
Abandoned Vehicle/Highway
$246
Abandoned Vehicle/Public or Private Prop
$246
Blocking Intersection
$110
Blocking Intersection While Turning
$110
Park/Veh Crossing
$162
Paying a Citation in San Francisco
In San Francisco, you have 21 days to pay for a parking ticket. If you miss this deadline a $12 late penalty will apply. This amount will continue to accrue until you can pay the full amount including the penalty. The different methods of payment are as follows:
Paying online for same-day posting and issuance of receipts
Calling 415-701-3099 or 800-531-7357
Sending a check or money order payable to SFMTA and using the provided pre-printed envelope
Visiting the SFMTA sales booths at Powell & Market Streets and Presidio Boulevard & Geary Streets
Disputing a Citation in San Francisco
If you believe you have been unfairly issued a parking ticket, you can file an appeal. Disputing a traffic ticket in San Francisco is a fairly simple process. Here below is a step-by-step guide on what to do:
Gather as much evidence as you can before leaving the scene. Look out for parking signs that are not visible and some other details that can support your appeal.
Do not assume liability by paying your ticket.
File for a parking ticket dispute online or write a formal letter and mail it to the office.
Attend the hearing when you have requested one.
Watch Out For These Areas in San Francisco
Although the neighborhood with the cheapest parking ticket in San Francisco is Outer Richmond, its average of $92 is still significantly higher than in other cities. Here below are the three most ticketed blocks in San Francisco where it is also considered as the three worst spots to park:
300 Townsend Street – Avoid parking on a bus zone as the parking ticket is priced at $288.
500 Mission Street to 1st and 2nd Street – Street cleaning on Mission Street happens on Tuesdays at 2 AM.
400 1st Street – Watch out for the intersection when parking on 1st Street between Folsom and Harrison.
Contest Parking Tickets in San Francisco in Less Than 120 Seconds
Contesting a parking ticket in San Francisco can be a challenging task for those who do not have a legal background. Hiring a legal expert to help can be beneficial but it also comes with expensive lawyer fees. That is where can help. Our makes disputing tickets fast and cheap. Our AI lawyer was able to shoot down more than 160,000 tickets to date. With our app, all you have to do is:
Go to 's website or app.
Answer a few questions.
The app will generate an automatic letter written specifically for San Francisco.
Press 'send' and DoNotPay will send the letter on your behalf.
That's it. All you have to do next is to wait for the results of the appeal.