Coming Up for Ryanair—How You Can Get a Ryanair Refund
Ryanair is a budget airline headquartered in Dublin, Ireland, that offers flights all across the U.S. It's well-known for its affordable tickets, but they can be deceptively cheap. The flights tend to feature a large number of fees for baggage, late check-ins, and large carry-on luggage. 
Those who frequently fly with Ryanair know that the company is stingy with its refunds. Even when your flight is canceled or delayed, they'll hesitate to compensate you for it, instead preferring to give you vouchers for later flights. 
Here at DoNotPay, we make sure that our users get the refunds that they are entitled to. We've helped hundreds of thousands of users get their money back within the shortest possible time frame. If you have an issue with Ryanair and their refunds, it's high time for us to solve it.
What Is the Ryanair Refund Policy?

Ryanair's refund policy is strict, but the company will offer compensation under specific circumstances:
Significant delays

Loss of family members

Death or serious illness of the booked customer
Refunding operational flights that aren't delayed for more than two hours is not possible, and Ryanair won't compensate you for your ticket or fees.
When your flight is delayed significantly, the airline is willing to offer compensation. While they are required by law to provide a refund for delays in excess of five hours, Ryanair will compensate you for three-hour delays.
If you've recently lost an immediate family member, the airline will refund your flight. This policy only applies if you've been affected by the bereavement of a family member within 28 days of your scheduled flight.
It's possible to receive a refund for sudden medical issues or serious injuries, but the airline makes it clear that such compensation is granted at their discretion. 
Getting a Ryanair Flight Refund Due to Extenuating Circumstances
Circumstances that affect all of Ryanair's flights and the safety of passengers can make it easier to request a refund. During the COVID pandemic, the company eased its refund policy for flights purchased from the company and third-party scrapers. 
If you purchased your ticket from a third-party screen scraper, you can request a refund directly from Ryanair's website. You will have to verify your purchase with a Customer Verification Form before the airline can provide you with a refund. If the third-party website has been granted a refund for the ticket in question, you'll have to contact them to receive it. 
How To Request a Ryanair Refund on Your Own
Getting a refund from Ryanair can be complicated, as the company tries its best to push the voucher option instead of giving you complete compensation. There are multiple ways for you to request a refund for flights and their associated fees:
| | |
| --- | --- |
| Can I Request a Refund Via | Yes/No |
| DoNotPay | Yes |
| Letter | No |
| Call Center | Yes |
| Refund Request Form | Yes |
| Website Chatbot | Yes |
| Email | No |
| In Person | No |
Refund a Ryanair Flight via Call Center
Call Ryanair customer support through their call center if you wish to request a refund for your plane ticket. To do so, you have to:
Dial

0330 1007 838

Ask to speak to a representative

Explain your situation and confirm your identity

Request a refund for your flight
You can contact the call center Monday to Friday between 8 AM and 6 PM GMT and Saturday and Sunday between 9 AM and 5 PM.
Refund a Flight via the Ryanair Refund Request Form
If you believe you're entitled to a refund, Ryanair allows you to make your request via their online form. There's no guarantee that the company will grant you a refund, or even acknowledge your request. In some situations, it might take weeks to process the request. 
To ask for a refund using the form, you have to:
Visit the Ryanair

refund claims page

Fill out the form with relevant information about your ticket and flight

Input your name and email address

Submit the request
Request Ryanair Refunds via Chatbot
The Ryanair chatbot is available 24/7 for your questions and requests. Here's how you request a refund:
Go to the Ryanair

chatbot page

Input

How can I get a refund

or any string of words that contains the word

refund

Answer the chatbot's questions and visit the relevant links it provides
Most of the time, the chatbot will lead you to the online form or tell you that refunds are not available. Exceptions include cases of loss of a loved one or extenuating circumstances. 
Get a Ryanair Flight Refund With DoNotPay's Help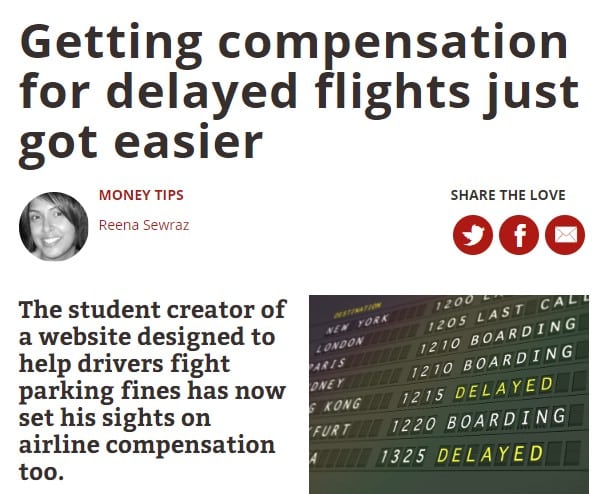 Going through endless phone calls and waiting for your request to be processed can be a hassle. Why waste your time and energy asking for a refund when you can let DoNotPay do it for you? Our handy robot lawyer app saves you time and gets your money back. Here's how you use it to get a Ryanair refund:
Access the app in your

web browser

Find the

Chargeback Instantly

tab and press

Get Protected

Answer a few questions about the charge and fill out the necessary information

Submit your request
DoNotPay will then send a fax to your bank, alongside Visa and Mastercard chargeback codes that can help your case, as requested by the Fair Credit Billing Act. Our app can also contact Ryanair to confirm that you tried to ask for a refund before sending a chargeback request. It's going to help bolster your case and make it easier to get your money back. 
How Long Does It Take To Get a Ryanair Refund?

There's no definitive timeline for Ryanair refunds. In some situations, it could take longer than six months. The official policy states that you can expect your refund within seven days, though this is rarely the case. Once the refund has been processed, it will be credited to the same form of payment that was used for the original purchase.
Can I Check the Status of My Refund?
No, there is no way to track your refund status. You will have to wait until your refund is processed. 
Let DoNotPay Be Your Pocket Lawyer 

Getting swift refunds is just one of the many features our handy robot lawyer offers. We help our users take care of a broad range of difficult and time-consuming tasks. Most people wouldn't bother to dispute a parking ticket, as they wouldn't know where to start. DoNotPay solves this by providing you with the right info and paperwork you need to fill out. 
Thinking about canceling a Crunch Gym or LA Fitness membership? We'll make it fast and easy. 
If you want to sign up for free trials without using your credit card, use DoNotPay's virtual credit card generator. It's a surefire way to avoid paying for auto-renewal charges once the trial is over. 
All of these features are a click away once you sign up for DoNotPay through your web browser. Here's a list of tasks we can simplify for you:
Disputing traffic tickets

Fighting speeding tickets