The Best Way to Appeal Pushpay Fees Using DoNotPay
Pushpay is a donation management system for nonprofits in the United States. Pushpay allows your church or group to accept online donations. However, Pushpay charges very high fees while delivering low-quality service in a world swamped with comparable enterprises. Pushpay has a $199 monthly minimum price, which can rise to more than $7,000 based on the scale of your church. Additionally, your monthly expenses will almost certainly increase if your contract is due for renewal.
The price of Pushpay is high because it includes a monthly service fee, various Pushpay fees, and extra percentages on services provided. Furthermore, they charge the highest cost per donation of any other company providing the same services.
Did you know that if you use Pushpay to pay for your transactions, you can save hundreds of dollars per year just by appealing the high and hidden costs? DoNotPay will help you find hidden costs and appeal to waive Pushpay fees.
Pushpay Fees Explained
Pushpay fees are charged depending on the category chosen. Those categories include:
Core
The core package offers the following services:

MyChurch application
Support and coaching
Digital gifting solution
Registration of events
Financial analysis and reporting
Assurance of security and dependability

Advanced
This package includes:

A dashboard for donor development
Tools for better communication
Customized experiences
Connectivity to other platforms
A personalized Church App
Pledges and campaigns

Complete
This package includes:

Giving experiences on-campus
Notification categories specific to each campus
Branding on a campus-by-campus basis
Custom app content for each campus
Giving designations on a campus-by-campus basis
Pushpay doesn't give you pricing directly on their website. You have to contact the service provider via their email.  According to Getapp, a review website, Pushpay's bank card processing charges are 3-3.5 percent, significantly higher than other service providers.
How to Appeal Pushpay Fees on Your Own
If you have any issue with Pushpay, you can initiate a dispute. You must first write Pushpay an email detailing the nature of the dispute before proceeding to arbitration. Pushpay will send the notice to the email address on file for your Pushpay account. If you and Pushpay are unable to resolve the claims detailed in the notice within 30 days of receiving the notification, you may begin arbitration procedures. The arbitration will occur in the county where you live, the county closest to you, or on a mutually agreed-upon site.
If the refund you seek is less than $10,000, you may choose to have the dispute resolution conducted over the phone or purely based on written filings, and the choice you make shall be binding for both you and Pushpay.  Pushpay will not inform the arbitrator of any settlement offer made.
Does Pushpay Have Hidden Fees?
Pushpay has a lot of hidden charges. Apart from the monthly subscription for their services, you also pay a percentage for every donation made to your church. Additionally, when making payments, a percentage is also deducted by payment providers. When you add the total you use to receive Pushpay services, you will find that it's quite a lot.
Next Steps for Appealing Pushpay Fees If You Can't Do It Yourself
When you can't appeal your Pushpay fees on your own, you have the option of reaching out to us at DoNotPay. We will do everything necessary to demand your refunds.
Appealing Pushpay Fees With the Help of DoNotPay
Here's how you can use DoNotPay to appeal fees:
1. Here's how you can use DoNotPay to appeal fees:1. Search "appeal fees" on DoNotPay, choose the Fight and Waive Fees product, and select the type of fee you want to appeal.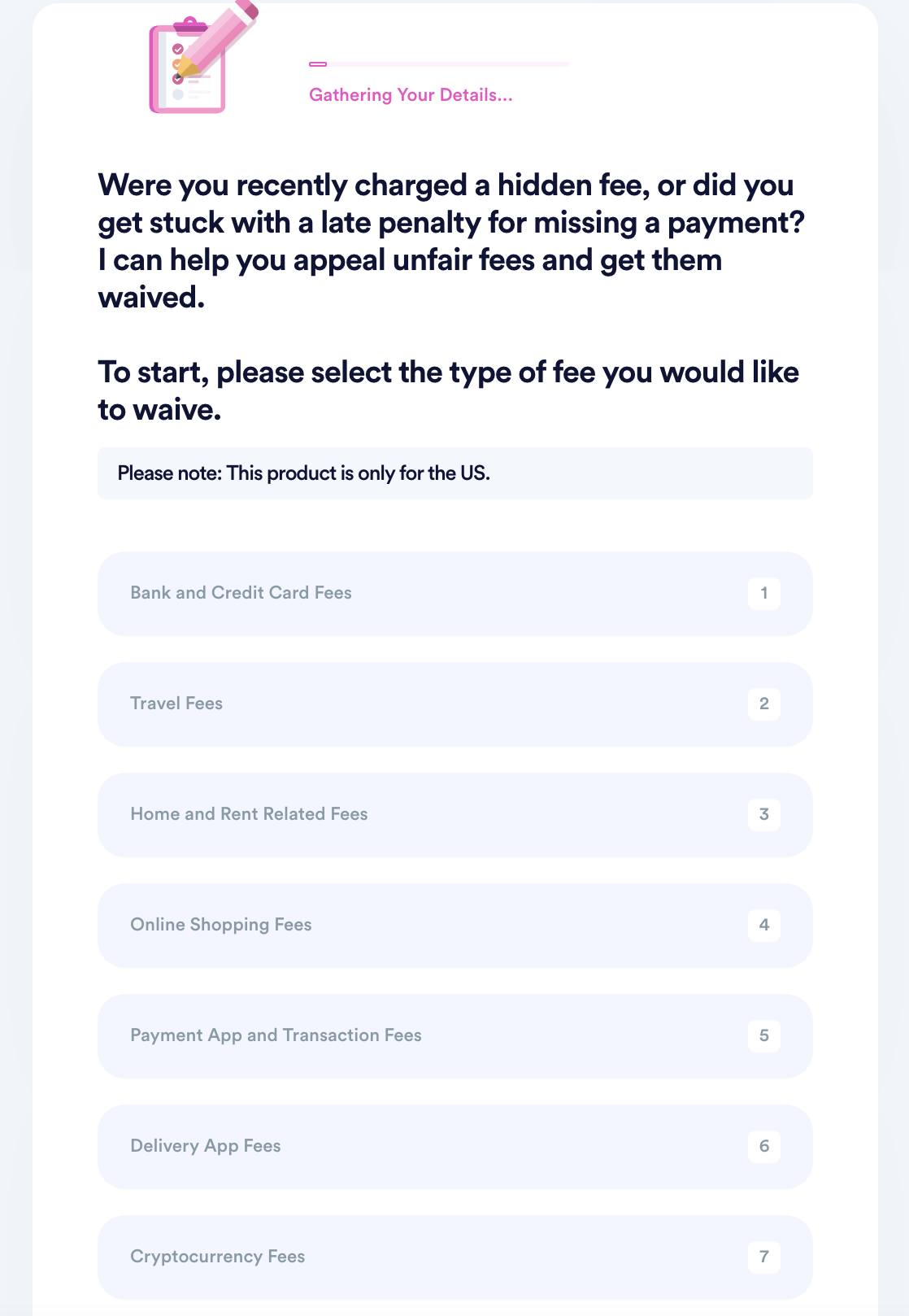 2. Select the merchant you want to appeal fees for and enter the details of your transaction, including an associated account if you have one.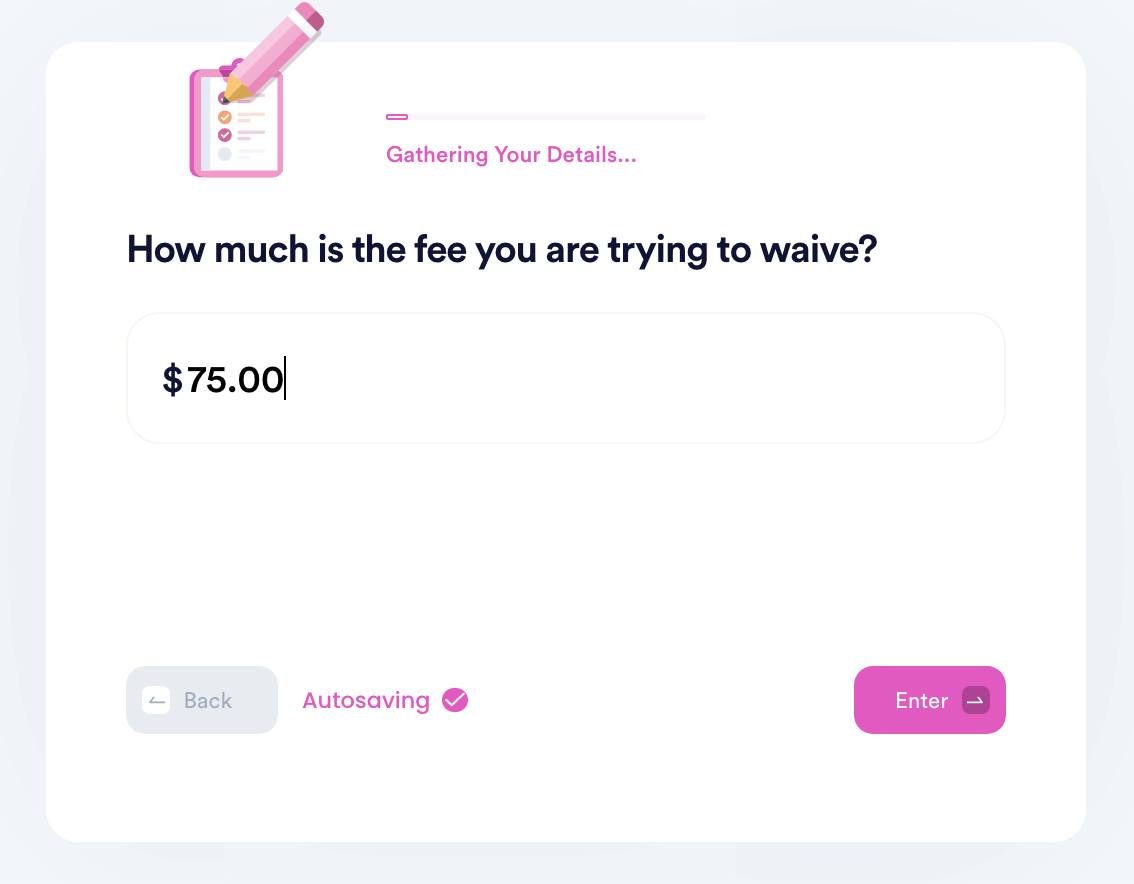 3. Submit your case! DoNotPay will generate the best argument for your case and make sure your fee waiver request gets sent to the merchant for processing.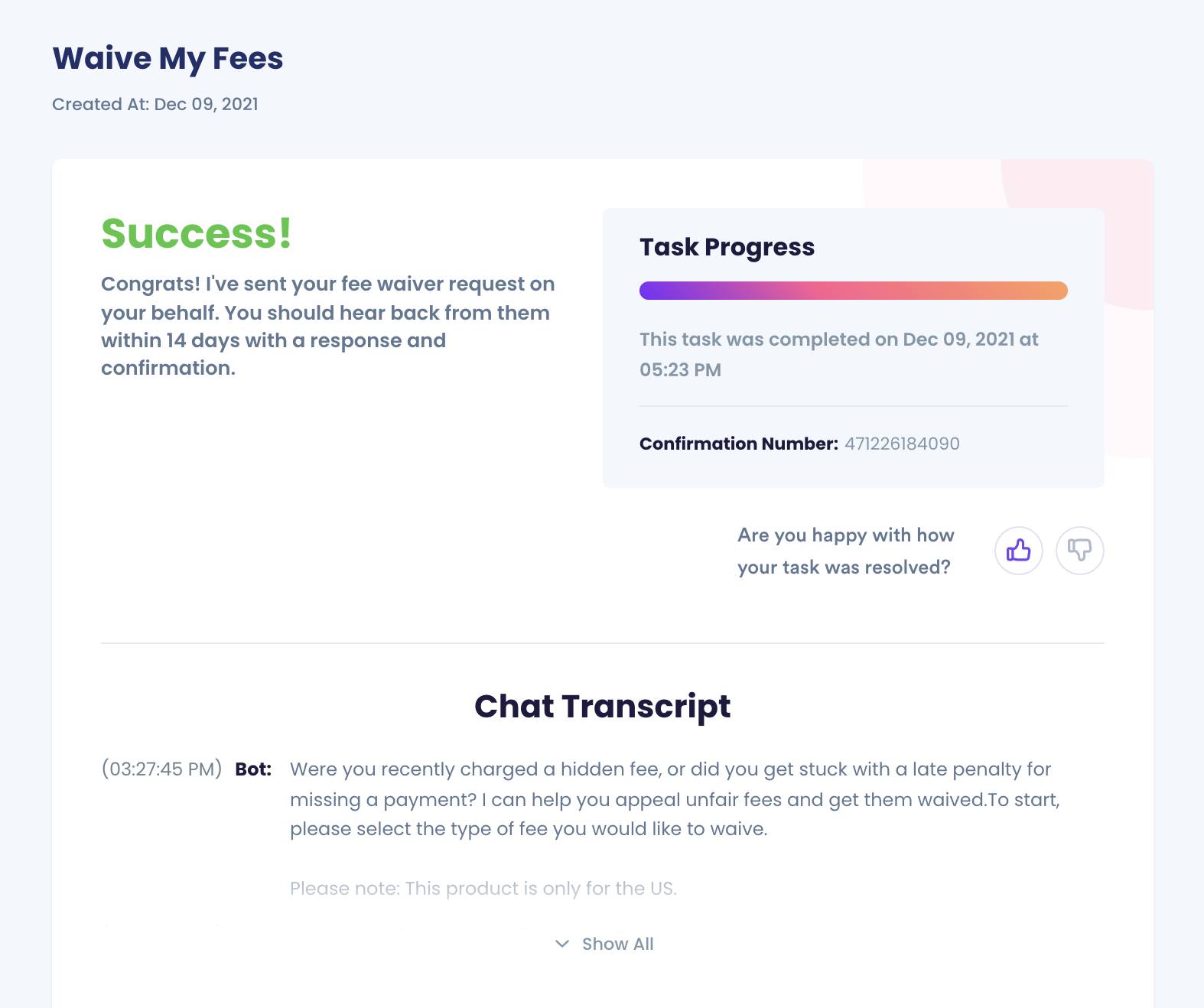 DoNotPay Works Across All Companies With the Click of a Button
DoNotPay has grown over time, and we now work with various entities, companies, and individual clients to offer you a wide variety of services. Apart from appealing your Pushpay fees, we can also help with:
What Else Can DoNotPay Do?
Appealing your Pushpay fees is just one of the many things that DoNotPay can do. We can also:
Join us at DoNotPay today. We will help sort out all your issues!