How a Parking Ticket Machine Works
There are as many different types of parking ticket machines that are used in parking lots. The average parking ticket machine is designed to facilitate the parking process all the way from space management to payments. Read the article to learn more about parking ticket machines! We'll also go over an easy way to contest and win your parking ticket appeal using .
Deciphering Parking Ticket Machines
Depending on the size of the parking floor, the number of parking spaces, and the estimated daily number of tickets issued, the average parking ticket machine uses between 3MB to 10MB worth of memory to store ticket issuing information. A fair deal of programming and simulation is needed to accurately figure out the following:
Vehicle entry and exit
The parking ticket machine will have to take an accurate record of the type and number of cars that drive through its entry and exit gates. If there are multiple entry and exit gates then parking sensors may be placed or an additional machine stationed to record vehicle traffic.
Contents of ticket issued
Using specific details such as vehicle identification number, license plate number, and the color of the car, a parking ticket machine will have to generate an accurate receipt for your vehicle, showing its entry time, the number of minutes purchased, and the estimated exit time. This is crucial for most parking companies to avoid possible misrepresentation lawsuits.
Allocating parking spots
Some lot managers permit only a specific size of vehicles while others accommodate a broad range. The parking ticket machine will also have to figure out the size of the vehicle and allot a suitable space for the vehicle. Sometimes it does this through a camera or a sensor that counts vehicle tires. Once it has been assigned a lot, it labels it as 'occupied' in the system till the vehicle leaves the premises.
Parking prices
Price determination in a parking ticket machine varies from machine to machine. There are:
Parking machines that charge a fixed price per minute multiplied by the length of stay

Parking machines that vary in price based on vehicle size and length

Parking machines that charge different rates throughout the day

Others which use a combination of the methods listed above
Options for Parking Ticket Payment
Here are some of the most common options for payment that you can find with most parking machines:
Pay-on-foot

A

pay-on-foot parking machine

issues you a receipt upon entry, calculates the time you spend on the lot and shows it to you at the exit. You'll have to insert the receipt issued at the entry to get a quote for your total parking.

A disadvantage to this method is that drivers do not know how much they have to spend on parking until they leave.

Pay-on-display

The

pay-on-display parking machine

requires you to purchase your ticket before entering the lot area and display it on your dashboard throughout the periods of parking. Many parking lots in cities across the US use the pay-on-display parking machine. It became an improvement from the traditional mechanical parking meter, helping to cover multiple lots in one single machine, and preventing motorists from taking advantage of remaining parking time.

Disc payment

A

disk payment system

issues car owners reusable paper parking discs to be placed on their windshield upon payment. The paper comes with a time-marked disc that shows when the car owners had parked and how long they could park. Most disc parking facilities have parking inspectors who routinely note disc time and issues fine for extra hours of parking.

Coupon payment

With

coupon payments

, motorists can purchase a set of parking coupons from the parking authorities and tear out one of the tickets to feed into the machine before parking.
Older versions of parking machines accept only coin payment and have an internal fault system that stores currencies. With newer models of payment, you do not have to pay with quarters, cents or paper notes. You can pay with your:
Credit and debit card

Through a mobile application

Using one tap contact payment
Some of the popularly used parking machine models in the US are:
Contest a Parking Ticket Right Away
If you do not follow the rules of the parking lot, you may end up with a citation. Not to worry! DoNotPay can help you appeal parking tickets from private and public lots.
With DoNotPay, you can comfortably dispute and win any parking ticket from any city across the US. Here's how:
Log-in to

and go to the Parking Ticket product
Upload a snapshot of your parking ticket
Tell us why the parking ticket should be dismissed
Provide photo proof to back your claim
Have DoNotPay mail the appeal letter
DoNotPay submits your defense at your request! How easy was that?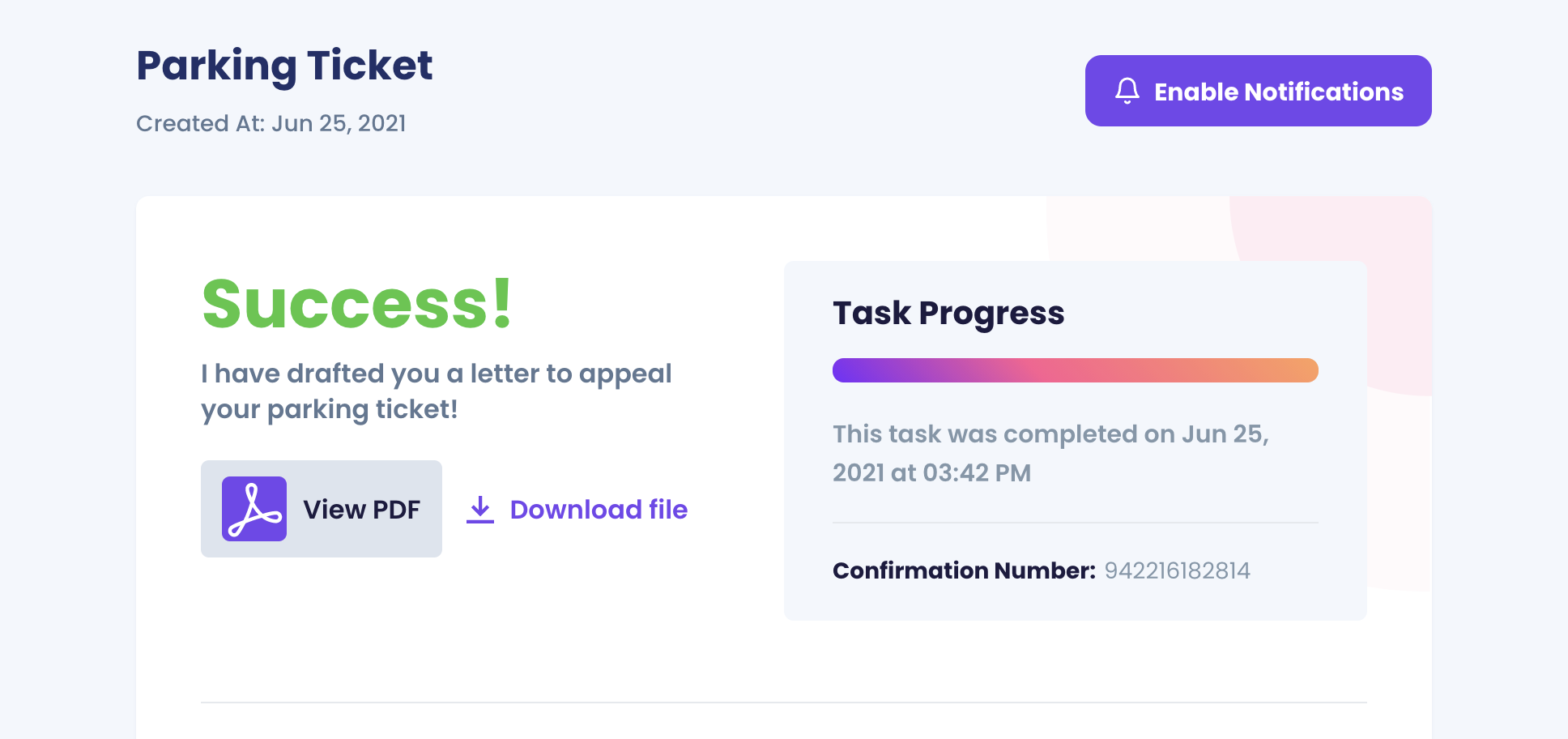 DoNotPay Can Do A Lot More
DoNotPay's AI-powered robot lawyer can help you with daily tasks! Cancel subscriptions, look for tax exemptions, and appeal parking tickets with just a few clicks!
Take a look at what else we can offer: