The Easy Way to Appeal Costly NSF Fees
A declined bank transaction for insufficient funds can be both an enormous headache and a costly mistake. But even though banks rely upon  and overdraft fees to bolster profits, customers are also far from powerless to stop them. Thanks to our automated service DoNotPay, a few prompts can have you on your way to fighting back against the nickel-and-diming of bank fees.
Fighting NSF Fees on Your Own
Banks thrive on the ability to charge their customers small fees again and again. Some of the most lucrative fees for banks are  and overdraft fees, which add up to billions of dollars each year just in the United States. According to Investopedia, the average NSF fee is between $27 and $39, which is similar to overdraft fees. The main difference is that NSF fees are charged even though the transaction is declined, while overdraft fees are typically charged after a transaction is accepted.
If you want to fight NSF fees, here's how you could get started:
Make an appropriate deposit.
Contact bank customer service.
Politely ask for the fee to be waived.
Insist on speaking to someone else, if necessary.
Remain calm but stern throughout.
You will have much more leverage if you quickly make a deposit to cover the amount you attempted to withdraw or utilize, so make sure you do that first. Even though your transaction was likely declined if you're charged an NSF fee, it's a sign of good faith that you have the capital to pay for the requested transaction.
From there, as long as it's not a common occurrence for your account, you stand a decent chance of having the NSF fee waived. If you get nowhere with the first representative, however, speaking to a manager could also yield results. Also, you might have to resort to threatening to close your account. Ultimately, the bank wants to maintain you as a customer—if only to keep the door open for more fees in the future.
Why You Should Appeal NSF Fees
There are many different reasons why bank users find NSF fees frustrating. When you feel like you've been charged unfairly or the fees are too high, DoNotPay is here to help. Here are a couple of reasons why you should appeal your NSF fees instead of simply paying them:
Banks want the fee money, but they want your business more.
Much like airline fees, bank fees are a critical component of turning a profit in the modern-day banking world. But banks are also frightened of losing your business, especially to a competitor. While they are relying upon customers who don't have the time or energy to appeal relatively minor fees, they can also be forgiving for customers who come to them quickly. You might want to keep the following in mind, as well:

Banks do not want a reputation for being too strict or unhelpful to customers.
Highlighting your record as a good customer helps.
Using profanity or losing your temper is counterproductive.
NSF fees don't have a great reputation.
Debit cards and ATM transactions rarely have NSF fees.

Ultimately, the bank representative will likely try to help you out if they are allowed to do so—as long as you keep your cool and present yourself in the correct light. Also, working against the bank is a customer's ability to quickly change banks much easier than in previous eras, which has provided much more leverage for customers.

NSF fees are not always transparent.
It's also good to understand why NSF fees have somewhat fallen out of style compared to overdraft fees. Shady practices have prompted a series of lawsuits against banks that were overzealous with NSF fees. This includes a multimillion-dollar suit against the Bank of Hawaii in 2020 for a lack of transparency. Moreover, a bank tends to be on more uncertain footing for charging an NSF fee than an overdraft fee because the transaction wasn't actually processed.  

With some basic knowledge of how NSF fees work, customers can apply some pressure toward having the fee waived in many circumstances. Just be prepared to deal with long waits while getting through to customer service in the first place.
Using DoNotPay to Appeal NSF Fees Effortlessly
Instead of dealing directly with the bank,  can help you appeal NSF fees with three easy steps:
1. Search "appeal fees" on DoNotPay, choose the Fight and Waive Fees product, and select the type of fee you want to appeal.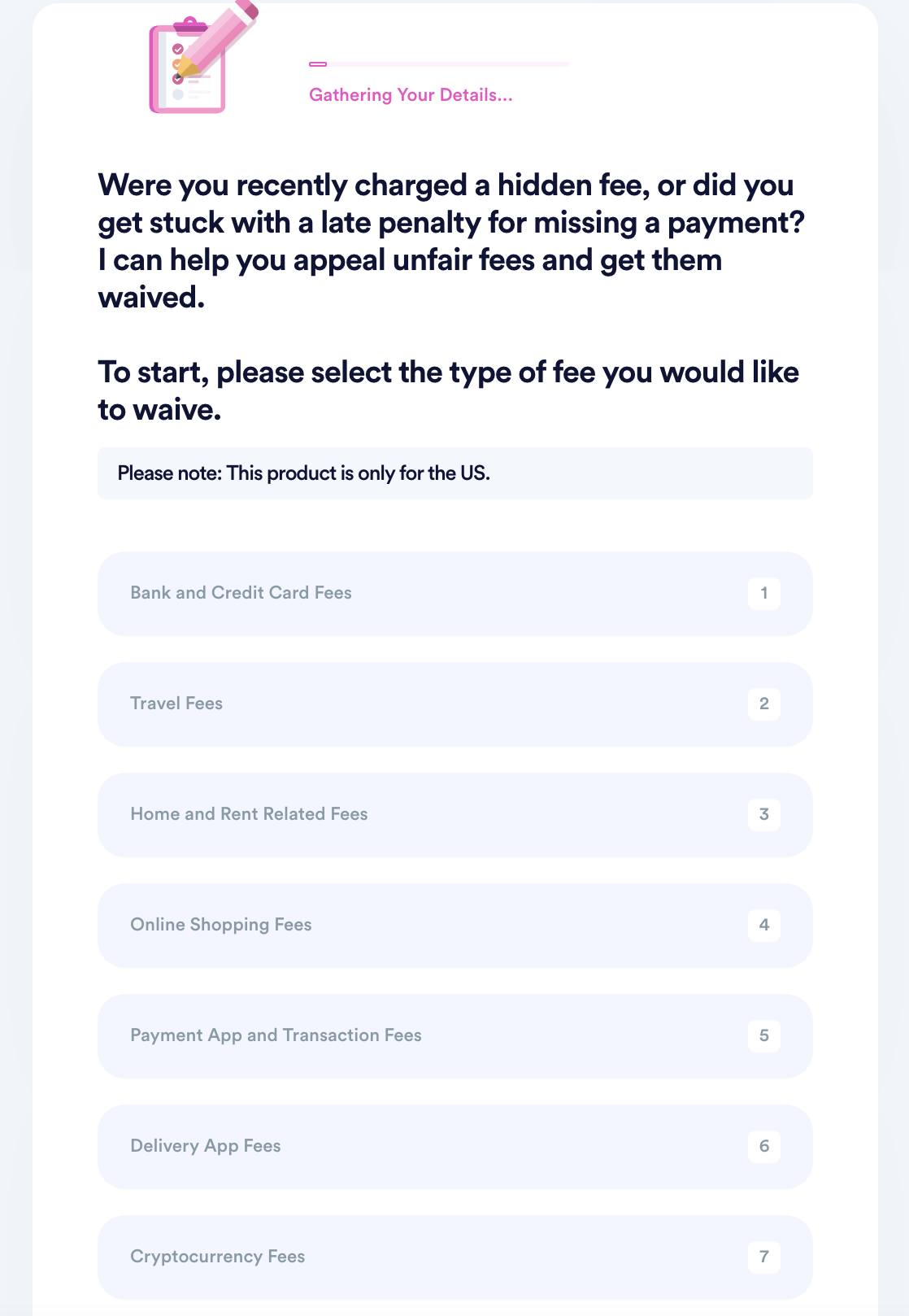 2. Select the merchant you want to appeal fees for and enter the details of your transaction, including an associated account if you have one.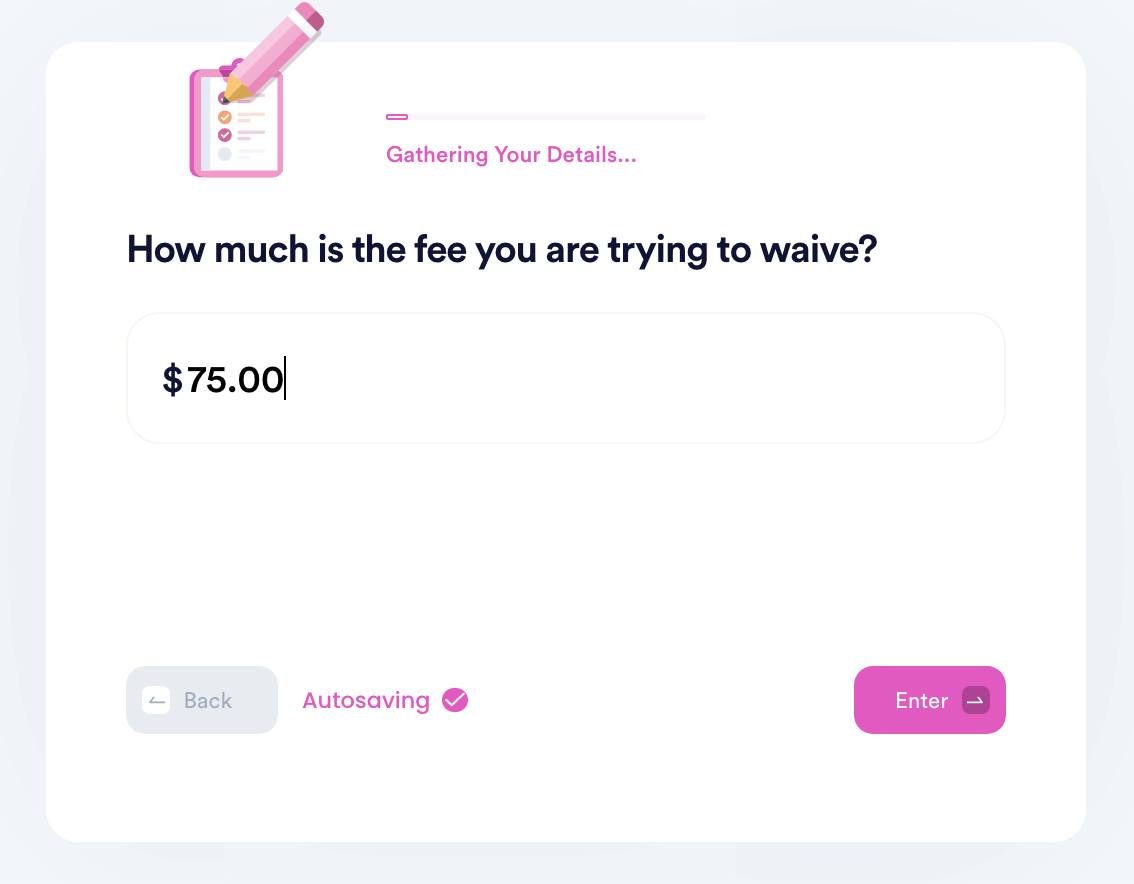 3. Submit your case! DoNotPay will generate the best argument for your case and make sure your fee waiver request gets sent to the merchant for processing.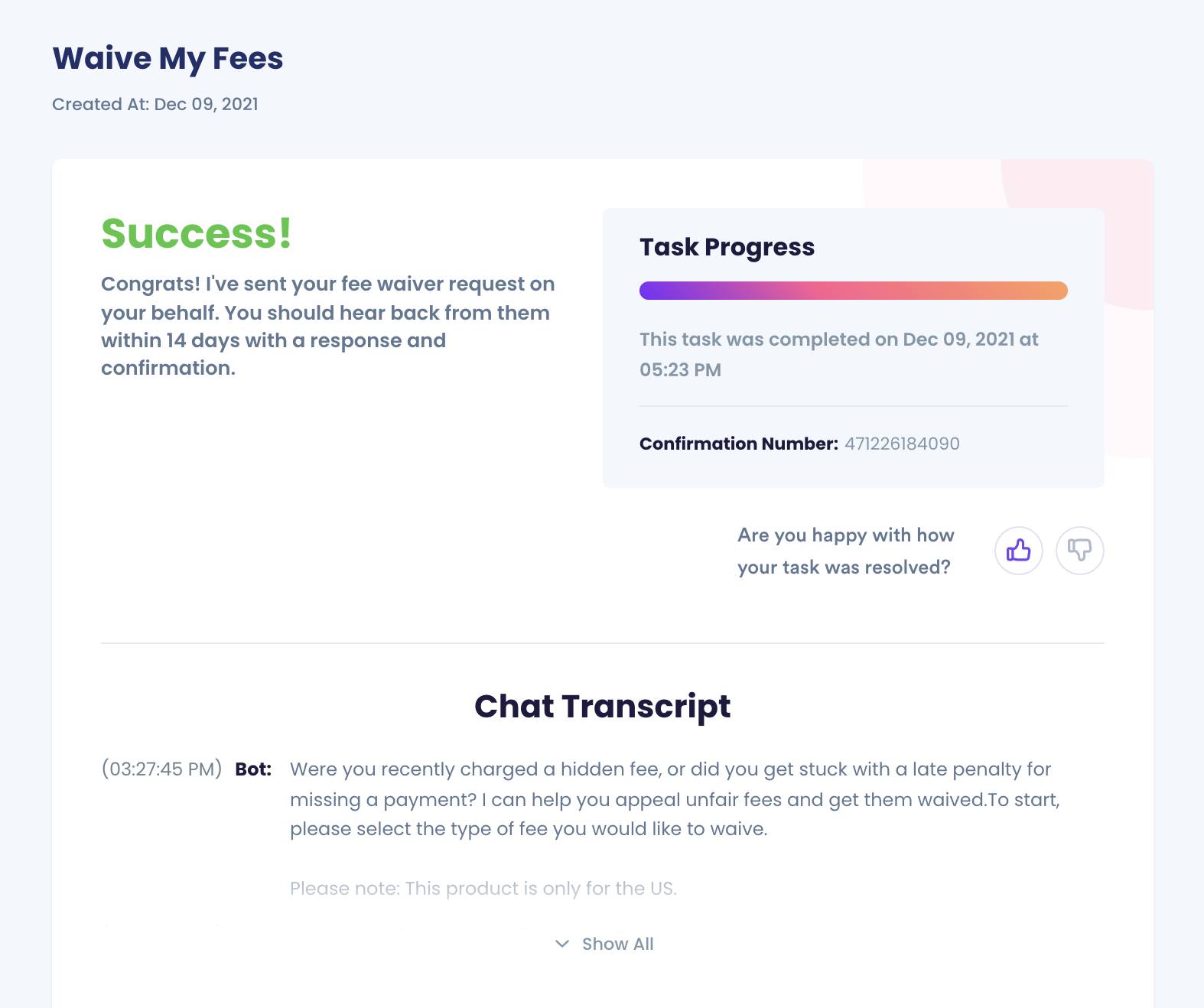 That's all you have to do to get the process started. Let DoNotPay make the request to waive your NSF fee and wait to hear back from your financial institution.
Why You Should Use DoNotPay to Fight NSF Fees
Very few people have the time or inclination to appeal NSF fees, which is why banks typically have no problem repeatedly charging them. With DoNotPay, however, you can have the best of both worlds. Not only are you utilizing a service that is known to get results, but you also won't have to waste time trying to get through to a bank's overloaded customer service branch. After you submit your information through DoNotPay, your bank will receive all the necessary info to demonstrate that it's in their best interest to keep you happy as a customer.
Other Related Services Offered by DoNotPay
In a rapidly changing world driven by digital currencies and fintech conglomerates, everyone can use some help leveling the playing field. Consider these other services DoNotPay can provide for anyone looking to fight back against the endless fees from:
DoNotPay's Many Wide-Ranging Services
There are plenty of services DoNotPay offers beyond common problems like NSF fees and seller fees. As an automated lawyer service that simplifies problems and lets you get on with your day, DoNotPay has all sorts of ways to help as you navigate the complexities of the modern world. You can file official requests to reduce your property taxes, ask airlines for flight compensation, and even create standardized legal documents with ease.
If you have a problem with a company, government entity, or individual, DoNotPay has a solution.