Disputing a Malden Parking Ticket Without a Lawyer
The city of Malden's parking department is responsible for issuing parking permits, winter parking restrictions, street sweeping schedules, non-passenger plates, and many others. The agency is also responsible for issuing parking tickets to violators. In this article, we will walk you through the process of paying and contesting a Malden parking ticket. We will also introduce you to DoNotPay which has been helping Americans dispute parking tickets in any US city.

How Much Are Parking Ticket Fees in Malden?
In addition to the ticket fee itself, late fees will also apply. If you pay your ticket before 21 days, you can potentially avoid fees amounting to $45. Here below are the late fees:
After 21 days
After another 21 days
$5

$20
Registration may be marked for non-renewal
Removing the mark will incur $20 by the Registry of Motor Vehicles (RMV)
How to Pay for a Malden Parking Ticket?
Payments can be made in cash, checks, or credit cards. Tickets may take several days before they show up online. Depending on the type of ticket, there are different methods to pay as follows:
White parking tickets can be paid online.
Orange tickets can be paid through mailing in or in-person visits to:
City of Malden Treasurer's Office
215 Pleasant Street
Suite 210
Malden, MA 02148
Disputing a Parking Ticket in Malden
If you believe there has been a mistake in the parking ticket, you may proceed to contest it instead of paying. You have 21 days to pay or contest a ticket. To dispute a citation, you may follow the below steps:
Fill out an appeal form.
Email it to Treasurer@cityofmalden.org or send it to the parking clerk at this address:

Office of the Parking Clerk
215 Pleasant Street
2nd Floor - Room 210
Malden, MA 02148

You have the option to attend a hearing in person or let the Parking Clerk decide the case. The clerk will decide based on the information on the form. The decision will be sent to you by mail. A filing fee of $275 will apply.
If you are dissatisfied with the decision, you may file a legal appeal to:
Middlesex County Superior Court
200 Trade Center
Woburn, MA
What Happens to Unpaid Tickets?
Penalties for unpaid citations may vary by state and city. But one thing remains true: if you ignore parking tickets you'll end up much worse off than paying the original fee. Before you decide to ignore a parking ticket, make sure to know what to expect. Here are some of the most common scenarios:
You may incur extra penalty fees – Most parking tickets will indicate a deadline for the payment usually within 14 or 30 days. Missing the cut-off date means your fees could go up with additional late penalty fees. For example, in New York City, an extra $60 will apply for parking tickets that remain unpaid for more than 90 days.
Your vehicle may get towed or booted – If you have multiple parking tickets, your license plate could be entered into the system and the vehicle booted even while parked legally. For example, in Seattle, four or more unpaid tickets may mean that your car could be booted.
Your vehicle may be seized – Letting a parking ticket remain unpaid for a long time could mean you losing your car entirely because vehicles could be put up for auction.
You may end up in court – For example, in Tennessee, parking tickets have court dates indicated on them. If the violator pays within 15 days, there is no need to show up to court. Otherwise, you may be forced to go to a hearing.
Your case could be handed over to a collection agency – The city's parking enforcement bureau will not want to deal with your case forever. Collection agencies are known for inundating debtors with endless phone calls and emails.
Your credit score can be adversely affected – The parking violations bureau could report your unpaid parking ticket to a credit bureau which then harms your credit score.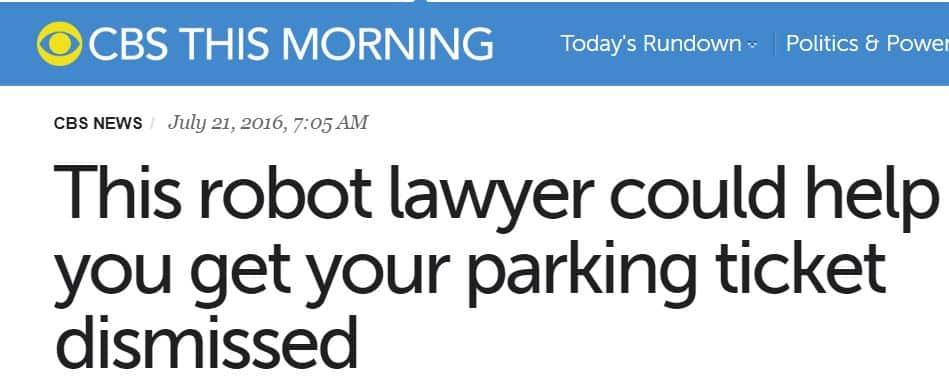 Contest Parking Tickets In Malden In Less Than 120 Seconds
Filing to appeal a parking ticket can sometimes be a daunting process. The deadlines can be difficult to keep track of and there are countless forms and documents to complete. Hiring a legal expert to assist you in contesting a citation can be beneficial. However, this also comes with prohibitively high attorney fees.
That is where DoNotPay can help! We are the world's first robot lawyer and we have been helping users to contest citations cost-efficiently and easily. We have a proven track record of an astonishing 64% win rate. With our app, all you have to do is:
Go to DoNotPay's website or download the app.
Answer a few questions.
The robot lawyer will generate an automatic letter written specifically for Malden.
Just hit 'Send' and DoNotPay will send the letter on your behalf!
That's it! What's next is to wait for a few days to receive a letter and find out the decision!