Dispute a Louisville Parking Ticket From Your Phone
The Parking Authority of River City (PARC) is responsible for overlooking 14 garages and 6 parking lots around the central business district of Louisville. They enforce the parking rules and ensure drivers enjoy a satisfactory parking experience. In this article, we will guide you through the process of paying and appealing a Louisville parking ticket and how you can do so by simply using !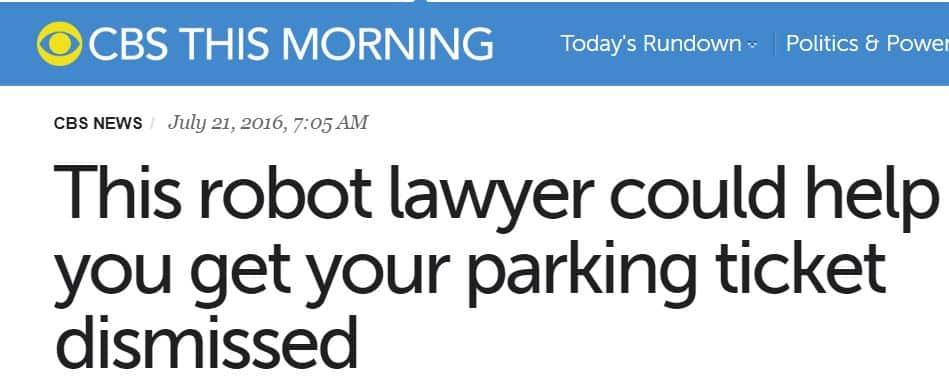 Monthly Parking Rates in Louisville
Just how much does the city of Louisville make in parking fees is probably one of your most burning questions. Here below we have published the most common parking rates in different addresses around Louisville:
| | | |
| --- | --- | --- |
| Address | Unreserved | Reserved |
| 100 East Main | 90 | 110 |
| 630 South Fifth | 95 | 115 |
| 120 South Sixth | 105 | 125 |
| 120 South Eighth | 90 | 110 |
| 1 Arena Plaza | 90 | N/A |
| 658 South Third | 95 | 115 |
| 324 West Chestnut | 85 | 105 |
| 838 West Market | 95 | 115 |
| 920 West Main | 60 | N/A |
| 115 W. Jefferson | 85 | 105 |
| 415 South Sixth | 105 | 125 |
| 536 West Market | 105 | 125 |
| 140 North Sixth | 105 | 125 |
| 141 North Sixth | 105 | N/A |
| 523 South Fifth | 95 | 115 |
| 131 River Road | 80 | N/A |
How to Pay For a Louisville Parking Ticket?
Paying a parking citation in Louisville can be done in a variety of ways. In some of these methods, a convenience fee will apply. Here below are the different payment methods:
Paying online – Online payment system is suitable for viewing, paying, or appealing your parking tickets. Make sure to indicate your ticket number, the state where your vehicle was registered, and your license plate number. A convenience fee of $3.50 will apply. If your citation cannot be accessed online, call the Metro Parking Office immediately. This is because there will be no extensions of deadline or reduction of fees due to delay of online citation availability. The due date indicated on the ticket will be upheld. It is recommended to use a desktop or laptop as the online payment site may not be easily accessed on a tablet or smartphone.
Paying by phone – Make a call to 1-888-757-2616 to process your payment. A $3.50 convenience fee will apply.
Paying by mail or in person at the following address:
OnStreet PARC
222 South 1st Street, Suite 106
Louisville, Ky 40202
How to Dispute a Citation in Louisville?
Disputing a parking ticket can be done in three convenient methods. You may do so online, or by sending the appeal form by fax to 502-569-6611. And lastly, you may mail the appeal form to:
PARC - OnStreet
222 South 1st Street, Suite 106
Louisville, KY 40202
Take note that appeals must be submitted within 15 days of the date of issue. A delay in the availability of online citations is not a reason for extension or reduction.
Here below is a step-by-step guide on the appeals process:
If you believe your parking citation was issued in error, you may initiate an administrative appeal process. The Louisville Metro Government grants a grace period of eight additional days to appeal.
Each appeal request will be valid for one citation. All of the remaining citations should be addressed in different appeals.
After the citation dismissal form has been processed, the Metro Parking Office will inform you whether the citation was upheld or dismissed.
If you have appealed within seven days of issuance, the parking fine will remain at a discounted rate until you receive a notice of a denied appeal. You will then have seven days to pay your fine to be able to use the discounted amount.
If the appeal is denied, you may proceed to file for a hearing before an independent officer. Take note that for you to be able to schedule the hearing, you should post a bond payment which is equivalent to the amount of your citation. If the administrative hearing officer rules in your favor, your bond payment will be refunded.
Here below are not considered as a valid reason to appeal a citation:
Ignorance of the city's rules and regulations
Conflict in schedule going or returning from appointments
Not being able to find a legal parking space
Not having an appropriate amount of cash at the time
Broken parking meter
What Happens to Unpaid Citations?
An unpaid parking ticket could double in a few weeks and even worse after a few years. Paying a parking fee may result in you losing a measly $35. But letting it remain unpaid for far too long can result in you losing even far more. Here's what happens if you don't pay a parking ticket :
The parking fine may increase over time. It could reach a point where you won't be able to renew your registration until you pay off expensive parking ticket fees.
Your car may be towed, impounded, or sold.
The debt may be reported to Credit Agencies which can adversely affect your ability to apply for a credit card or loan.
Your case could go to collection agencies that are known for their aggressive collecting methods.
Contest Parking Tickets in Louisville in Less Than 120 Seconds
In most cases, filing an appeal for a parking ticket is easier said than done. There are countless documents to complete and deadlines can be difficult to keep track of.
That is where DoNotPay can help! Our AI lawyer makes the process of disputing parking tickets easy and efficient. With only a few clicks, we have been helping users beat 160,000 tickets and counting. All you have to do is:
Go to 's website or app.
Answer a few questions.
The robot lawyer will generate an automatic letter written specifically for Louisville.
Press 'send' and DoNotPay will send the letter on your behalf.
That's it! Just wait for a few days to receive a letter and find out the result of your appeal.