Dispute Lansing Parking Tickets From Your Phone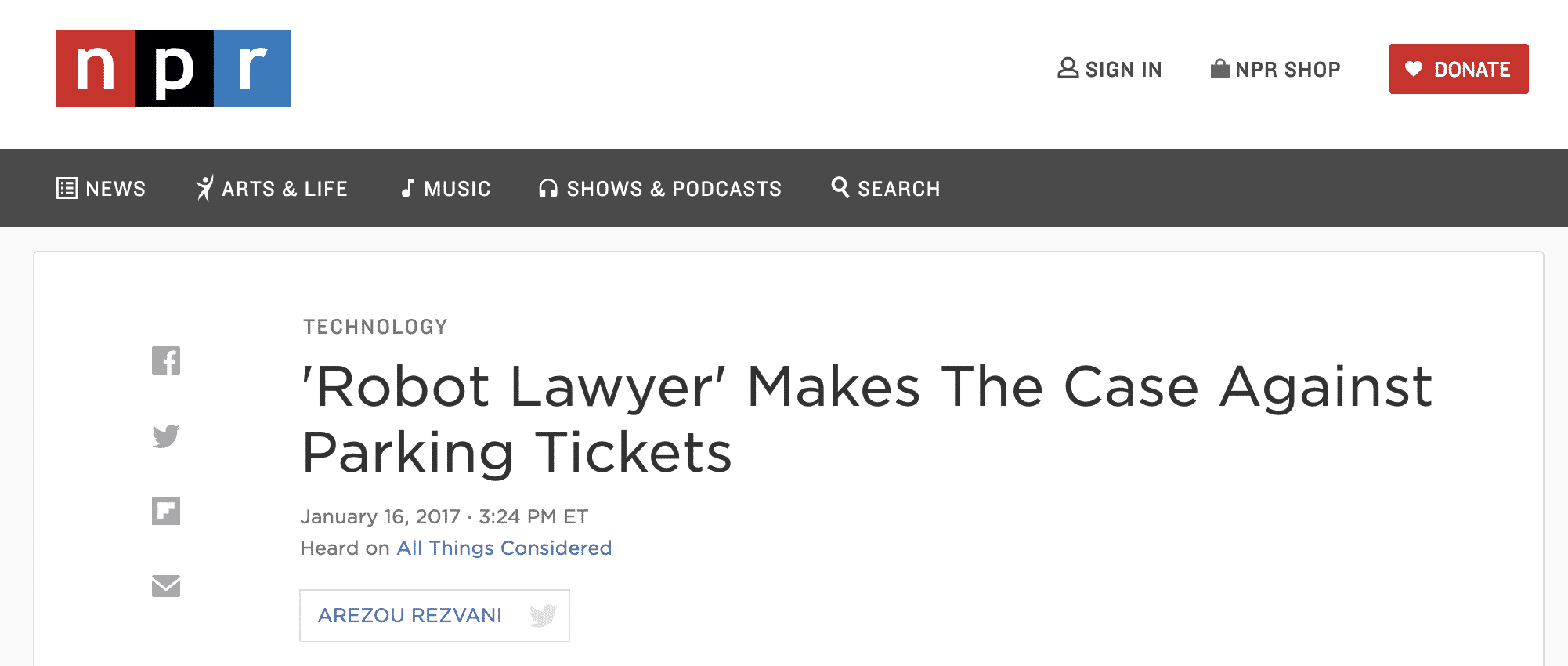 Lansing, Michigan is home to tens of thousands of students who attend Michigan State University (MSU). As a vibrant student town, the last decade has seen the population of Lansing grow to a significant level.
Despite the presence of a decent city transport system, many residents, especially MSU students, still prefer to move around the city in their car for the obvious reasons of safety and convenience. With many cars on the road, there comes the need for more spaces to park, and inevitably, more parking tickets issued by Lansing traffic authorities.
In this article, you'll learn some of Lansing parking laws, see the city's range of parking fines and discover a brilliant way to contest and win Lansing parking tickets using .
Driving in Lansing, Michigan
Welcome to Michigan's capital! Residents of Lansing have been driving since the 1900s, and that's how long the city has been advocating for safer traffic laws. In 2018, the city of Lansing made $1.1 million from parking fines showing a growing resolve of the state authorities to clamp down on traffic violations. If you live and work in the city or you're an out-of-state driver planning to come up soon, here are some of the parking violations you should avoid.
Gated Parking Violations
Gated parking lots in Lansing typically have attendants and a stall for ticket and permit issues. Violating any of the parking laws stipulated at the entrance to the lot can attract a fine and if you ignore the fine, your debt will be handed over to the state department collection agency.
Private Parking Violations
It is also unlawful to park anywhere around a private property without obtaining permission from the property owner. Do not expect to see a 'no parking sign at the private residences as the law does not enforce them. The owner of the property can request a ticket to be issued to you or request your vehicle to be towed altogether.
MSU Parking Violations
When you are within the premises of Michigan State University, be careful to know where to park to avoid getting a ticket. Unsettled fines are transferred to the 54B district court that can pronounce a final enforceable judgment on you.
Parking Meter Violations
Staying past the allotted time or attempting to extend your time is just some of the violations prohibited at metered lots. You should try to leave the parking lot with a few minutes left to spare until the expiration of your time.
Lansing Parking Fines
Take a look at some of the common parking violations in Lansing and their attendant fines.
Violation
Liable fines
After two weeks of non-settlement
After one month of non-settlement

1

Parking in a 'No parking' zone

Parking after meter expired

Parking improperly

Permit parking

Parking beyond the allotted time limit

Parking on private property

$25

$35

$45

2

Parking in an alley

Stopping/ standing or parking in a prohibited zone

Parking during midnight hours of 2 AM to 5 AM.

$35

$45

$55

3

Blocking a traffic lane with parking

$45

$55

$65

4

Obstructing a driveway, curb, or sidewalk

$40

$50

$60

5

Obstructing a fire lane

$100

$110

$120

6

Parking on a designated handicapped zone

$110

$120

$130
How to Pay a Lansing Infraction Fine
You can either visit the traffic department office or pay online at the authorized payment website to pay your fine. The website requires you to create a new account and provide your ticket details before choosing your preferred payment option.
If you are an out-of-state driver, you can also skip the sign-in process and pay as a guest. The details required are similar.
Should I Contest a Ticket in Lansing?
Even if you can afford to plead guilty and pay the fine, make sure you don't accumulate a bunch. This is because you may have a hard time renewing your license in the future and even affect your auto insurance coverage if you let every point go up against your record.
If you would like to contest your ticket on your own, Lansing offers both in-person and over-the-phone disputes. Just visit city hall at: City Hall. 124 West Michigan Avenue, Lansing, MI 48933. To contest the ticket over the phone, call the number, 517-483-4240.
You can also request a review of your ticket through this online portal.
If you are worried about the legal process and the time and cost involved to appeal the ticket on your own, then you can use DoNotPay! The Robot Lawyer gets your defense ready in minutes and has overturned over 160,000+ parking tickets all over the US since 2016.
Contest Lansing Parking Tickets with DoNotPay
The steps to use are super easy and you can do it right on the spot where you got your ticket.
Log-in to DoNotPay and head to the Traffic Disputes section

Upload a photo of your ticket

Provide a statement of your innocence

Tell us where the ticket was issued

Choose to have DoNotPay mail your appeal or not
DoNotPay Does A Lot More…