How to Get Out of Hidden Kidizen Fees
As a parent, you know how quickly kids can grow out of their clothes. If you keep running into kids growing up and out of clothes before they've had a chance to wear them out properly, you may want to sell those clothes. One of the best ways to sell old, lightly-used kid clothes is through the Kidizen app. However, as with any app, you may get hit with  to sell kid's clothes.
Getting stuck with hidden fees is no fun. Thankfully, you don't have to accept those fees if you believe you were wrongly charged. In fact, with a little help from DoNotPay or a similar service, you can get out of hidden Kidizen fees quickly and easily.
How Much Does Kidizen Charge per Transaction?
As a  seller, there are a couple of fees you may run into. These fees cover costs for the company and shipping prices and can be found in the Kidizen Help Center if you look closely. Let's take a closer look at the Kidizen fees per transaction:
Marketplace Fee
The marketplace fee belongs to Kidizen. This fee is 12% (+ $.50) of each transaction. So, if you sell an item for $20, the fee that Kidizen takes will be $2.90, leaving you with a net earning of $17.10 on your item. The marketplace fee goes directly to Kidizen to cover any costs to them for allowing you to use their free platform.
Shipping Fee
Sellers are responsible for taking care of shipping costs and labels with Kidizen. When you list an item for sale, you must list it at the selling price plus the shipping price. As a seller, you can purchase a shipping label through Kidizen and receive a refund of 12% of the postage costs.
Taxes
As a buyer, you will have to pay taxes on each transaction. In some states, Kidizen sets the appropriate tax amount on each order. In other states, Kidizen sellers are responsible for setting the tax amount and paying taxes to the appropriate authorities. Tax amounts will vary by state.
Other Fees
There are a few other fees to be aware of when using a Kidizen account.

If you as a seller underpay for the appropriate USPS postage costs, Kidizen will charge you for the extra costs. If you maintain a pattern of consistently underpaying, you may be asked to pay an additional order processing fee of either 5% of the postage costs of $1.00, whichever is greater.
As a buyer, you may request a refund from the seller if you, for some reason, have to pay any postage costs associated with your purchase. Users of Kidizen will be provided with a Kid Bucks account where money and credits from promotional offers will be collected for use. If you leave your Kids Bucks account inactive for 12 consecutive months, you will be charged a $3.00 monthly maintenance fee.
You can cash out your Kid Bucks account at any time; however, if you cash out a balance of less than $15, Kidizen will charge a $1 fee.
How You Can Avoid Kidizen Fees
There are some fees at Kidizen that you can't get out of, such as shipping costs and transaction fees. However, you should be able to avoid a few of the hidden Kidizen fees if you're careful. To avoid fees, make sure you:
Pay enough for shipping costs with each sale--make this easier by charging enough to cover shipping costs in your sales price.
Use your Kid Bucks account regularly to avoid a maintenance fee.
Cash-out your Kid Bucks account only when it reaches an amount of $15 or more.
Understand and pay taxes if Kidizen is not responsible for taxes in your state.
As a buyer, only purchase from sellers who are reputable and who can cover shipping costs without charging you extra for postage.
If you can manage to maintain your account appropriately, you can avoid most of the hidden fees at Kidizen. However, if you're not sure where to start or if you don't use your account often enough to keep up with it, you may need some extra help avoiding and appealing Kidizen fees you don't want to pay.
How DoNotPay Can Help You Escape Kidizen Fees
If you've been charged an unfair fee at Kidizen or need help getting out of fees so that you can delete your account, DoNotPay can help. With just a few easy steps, we can help you get out of Kidizen fees.
1. Search "appeal fees" on DoNotPay, choose the Fight and Waive Fees product, and select the type of fee you want to appeal.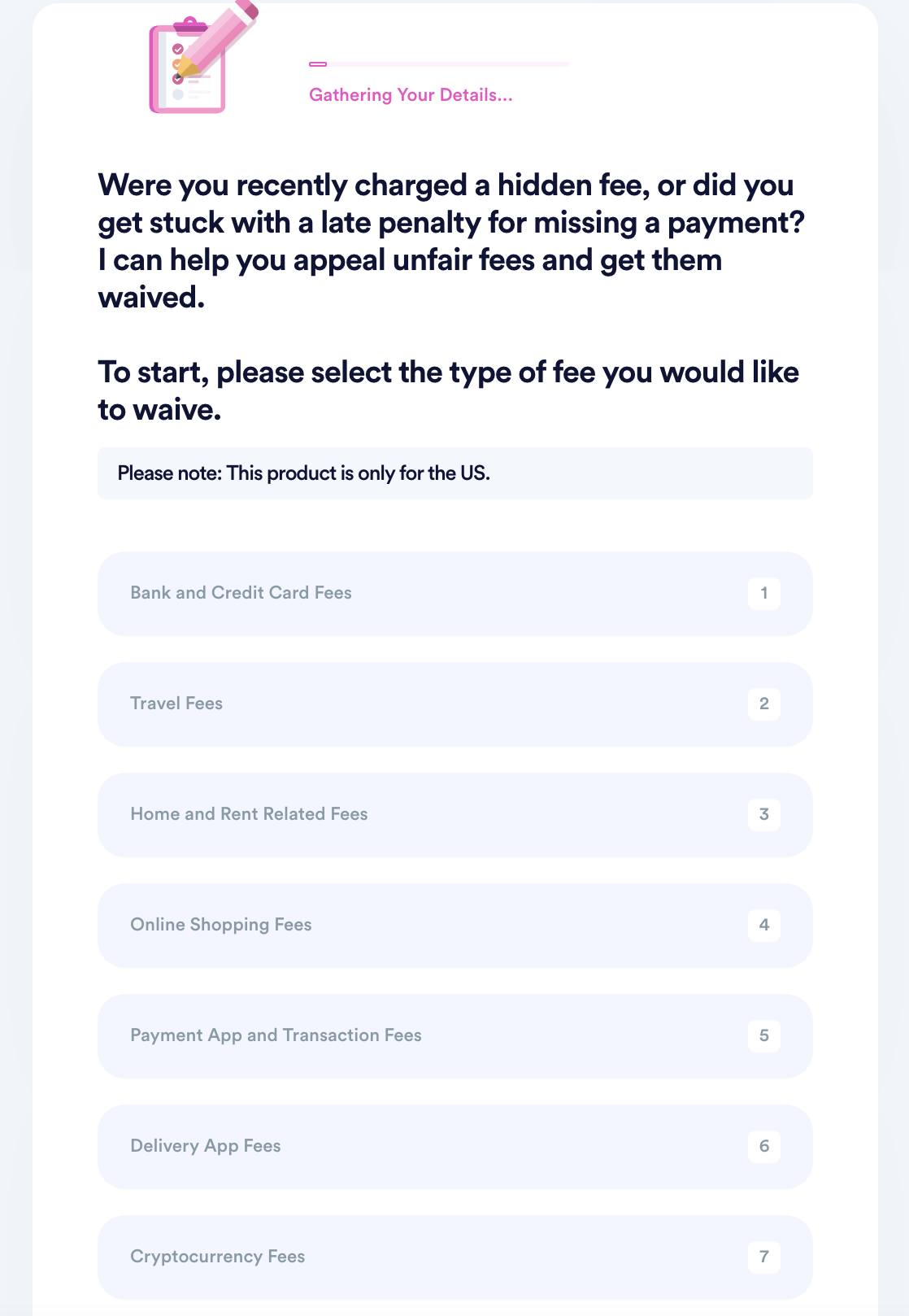 2. Select the merchant you want to appeal fees for and enter the details of your transaction, including an associated account if you have one.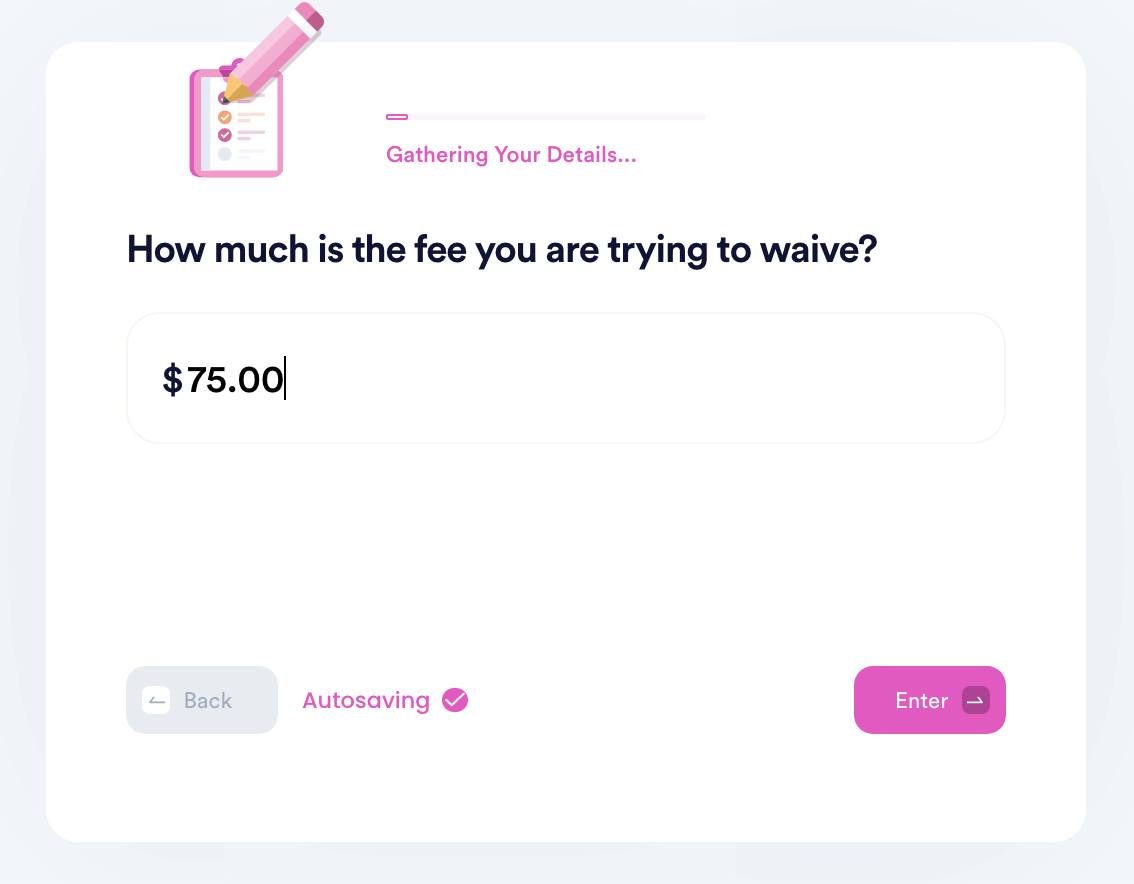 3. Submit your case. DoNotPay will generate the best argument for your case and make sure your fee waiver request gets sent to the merchant for processing.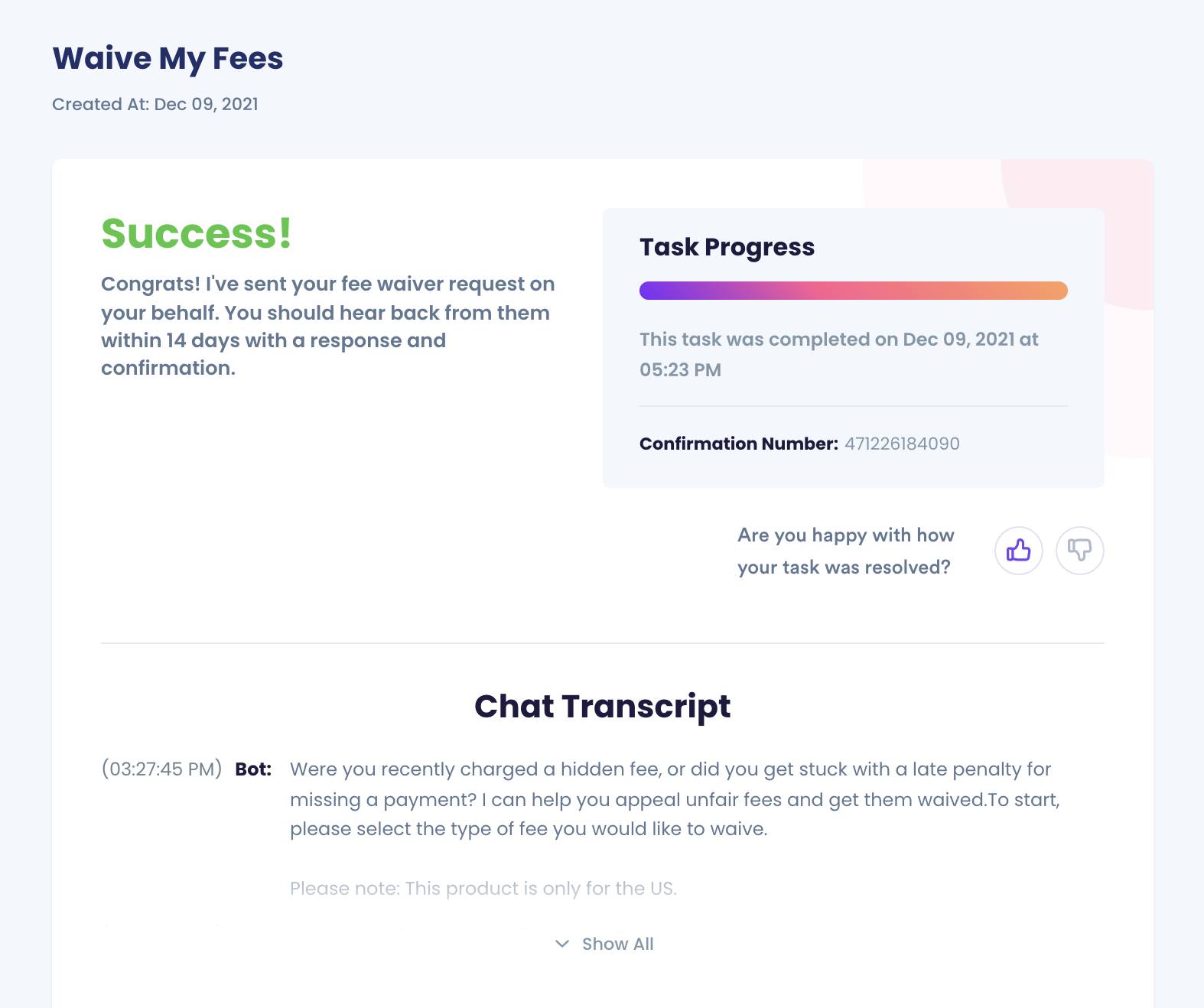 And that's it! As soon as you've submitted your case, DoNotPay will get right to work making sure you aren't paying unnecessary fees to Kidizen.
Other Ways DoNotPay Can Help You Avoid Paying
Kidizen is just one of the many companies DoNotPay can dispute fees for:
DoNotPay is about much more than simply appealing mistaken fees. We can help you with a variety of other money-saving tasks, including:
Getting instant chargebacks
Returning unwanted purchases
Requesting item returns
If you'd like DoNotPay to help you save money in multiple accounts, just to get started today!