Dispute KC Royals Parking Tickets Fast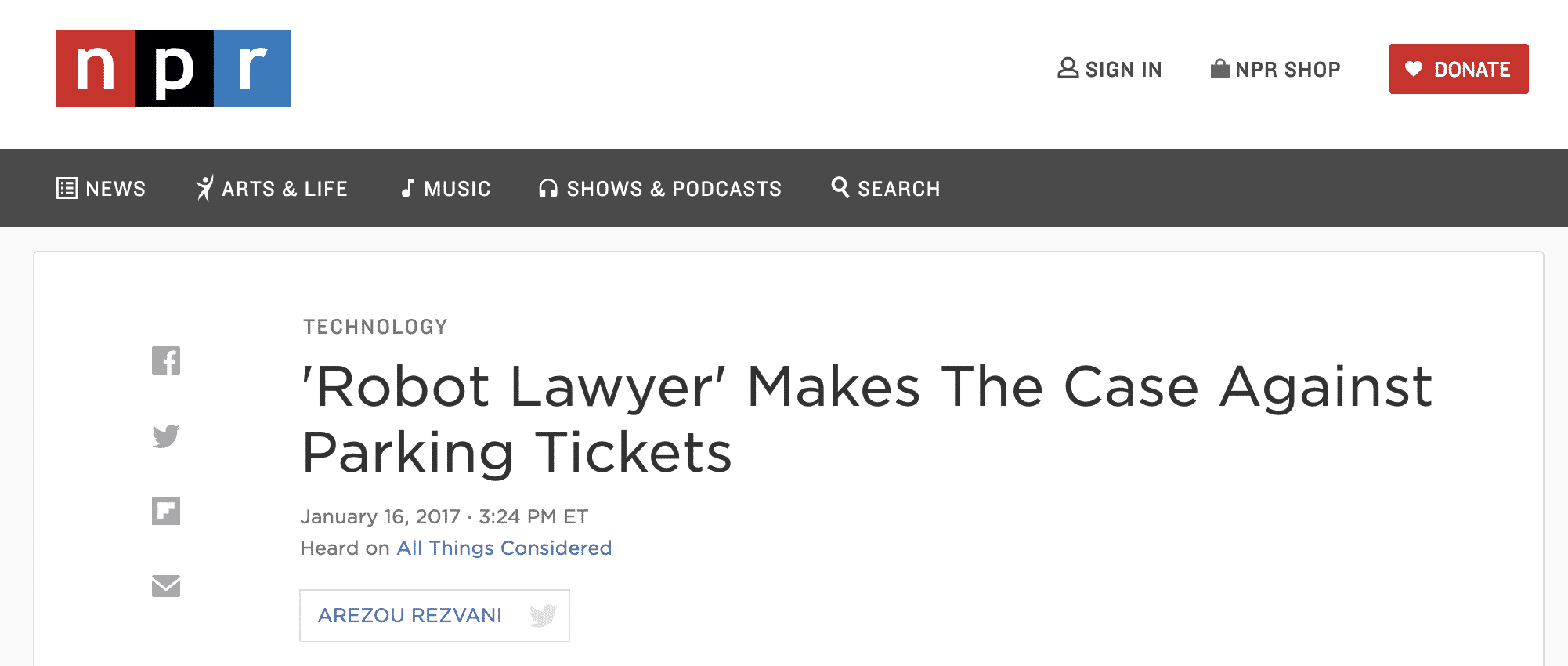 Heading to Kansas City to watch the boys in blue? There have been quite a few changes you should know about since the new season started, especially as it regards getting your game tickets and successfully disputing a parking ticket from Kansas.
Here's a cool guide to help you avoid parking tickets on game day and how you can use to avoid paying an extra dime if you end up with a citation on your windshield wiper.
KC Royals Home Games
Kauffman Stadium has the capacity to seat up to 40,000 fans and is home to the Major League Basketball's (MLB) Kansas City Royals. It's twin stadium is Arrowhead Stadium, also known as Truman's Sports Complex, which houses the Kansas City Chiefs.
The stadium is accessible by local transport, which costs less than $2, and private shared rides like Uber. You can also drive to the venue in your private car.
Parking at Kauffman Stadium
Parking at the KC Royals venue is competitive. You are strongly advised to purchase your tickets online and in advance to avoid additional fees. The lots are divided into general and reserved sections, and there are only a handful of parking spaces across the streets and off the designated lots. The fees for parking at the stadium are:
| | | |
| --- | --- | --- |
| Ticket types | Pre-booking price | At the gate price |
| General | $20 | $30 |
| Reserved | $30 | $40 |
| Oversized vehicle | $40 | $50 |
To get a ticket at the gate, you can pay at the 3rd, 4th, 5th, and 6th gated entrances.
Changes to Kauffman Stadium
If you're looking to catch the season finale or any of the other games in between, here are some changes you should know. Since the COVID-19 pandemic, the following changes have been made to what happens around the stadium area:
Tailgating
You're still allowed to tailgate, but you must social distance. This means sticking to the area where your car is parked and hanging out with those who belong in the same ticket group as yours. They restrict the green grassy areas of the lot from tailgating.
Seating Arrangement
The seats are arranged to encourage social distancing, and will leave a significant portion of space in between to remain unfilled. Tickets are matched with parking and exit lots so people do not have to run into each other, cause traffic, and move in opposing directions just to locate their vehicle.
Parking Arrangement
Just like seat tickets, parking tickets are expected to be purchased online, and as a general rule, you need to be early to claim your spot. Also, remember the parking lot is expected to be evacuated one hour after a game.
Stadium Rules
Some changes to staying in the stadium are:
You can only carry a small purse

Do not bring in a weapon or any metal objects

Your mobile device must fit in your pocket

If you plan to come with an infant or minor, be sure to carry all their care items in a clear bag

Outside food is not allowed except if you have dietary conditions

Everyone has to wear a mask, regardless of vaccinations
Kansas City Parking Violations to Avoid
When in Kansas, you'll fare better if you play by the rules and avoid incurring fines. Here are general parking violations to note:
Few residents like the idea of a large crowd around their neighborhood every now and then, so expect to see 'No Parking' signs literally everywhere

Your vehicle could get towed if you park in prohibited areas without permission

Never park close to an inspection

Don't block a driveway or park opposite the flow of traffic

Avoid parking on a sidewalk, or too close to a pedestrian crossing

Keep 15 feet away from a fire hydrant and a government building

If you are fortunate to find cheaper parking lots, do not overstay the allotted time

Don't double park in narrow streets.
Contesting a Ticket with DoNotPay
It is possible that you keep all these rules and end up with a ticket. Don't panic. It only means you have to check closely to see if it is a fake ticket. Most outsiders who travel to Missouri or Kansas to catch a game may not tell government-issued tickets from fake ones, and with the availability of cheap hand printers, it is possible for anyone to whip up fake tickets and prey on unsuspecting fans.
If your ticket is legitimately issued and for an offense not mentioned above, then you either choose to pay it, or you can contest it on the spot using . If you're wondering how to contest a ticket with DoNotPay, here it is:
Log-in to

, go to the Traffic Disputes card, and select the correct product
Answer a few questions about the specifics of your ticket

Provide a statement and provide photo evidence to back your claim

Tell us which state you got the ticket from
That's how to contest your ticket using DoNotPay! You'll get an appeal letter with the relevant state laws to support your claim and we'll even send it for you!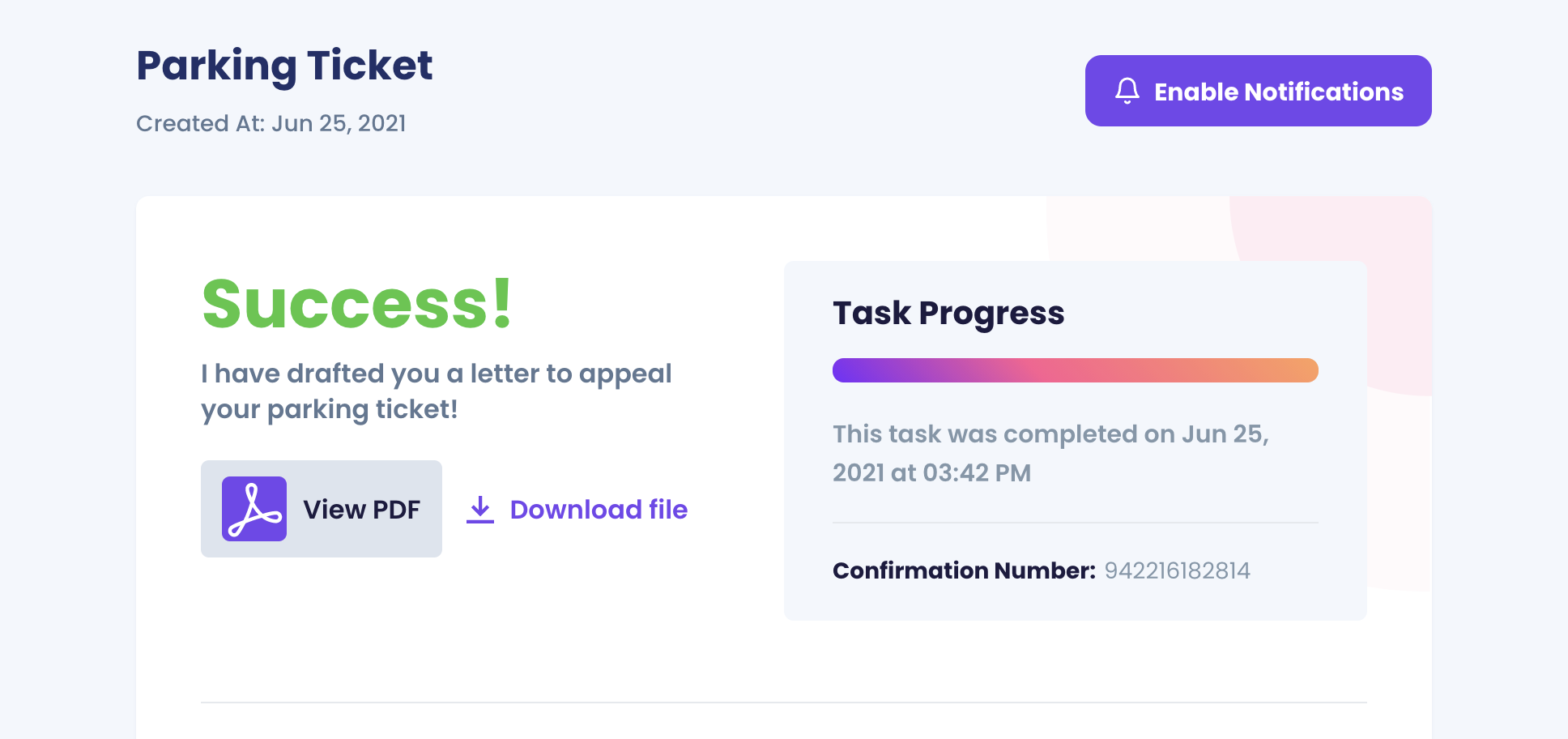 More For You Only on DoNotPay
And more!