The Easiest Way to Get a Rental Car Upgrade for Free
If you're taking a trip out of town, whether on vacation or for business, you might have to utilize a rental car. One way to add a touch of luxury to your travels without spending a small fortune on your rental car experience is to get a rental car upgrade for free.
A rental car upgrade can get you boosted to a better car, giving you more legroom and will provide you with a more relaxing drive. If you want to get a model upgrade on your rental car, you have several options that you can pursue, from chatting with a customer service agent online to searching the internet for coupon codes. However, if you want to , turn to DoNotPay, the fast, easy, successful solution for rental car upgrades.
How to Get an Upgrade on Your Rental Car
There are a few different ways you can go about getting a rental car upgrade:
Join a rental car loyalty program. Every rental car company has its own loyalty program, one designed to reward frequent travelers. A few of the most popular rental car loyalty programs will be discussed below, and some provide free rental car upgrades.
Chat up your customer service agent. When you get to the kiosk or desk to pick up your car rental, make sure to be kind to the agent working. Courtesy goes a long way with customer service agents - and your good manners could lead to a free rental car upgrade.
Find coupon codes online. Frequently, rental car companies will run specials on their rentals, offering upgrades that can be unlocked through limited coupon codes. If you find a coupon code, make sure to save it to your phone so you can show the agent.
Check to see if your credit card offers rental car perks. Various credit card companies offer special rental car incentives for cardholders, offering you a way to upgrade without doing anything additional.
Join a Loyalty Program to Get a Rental Car Upgrade
If you're trying to find a way to get a rental car upgrade, you might want to look into loyalty programs offered by car rental companies. Every company has its own unique loyalty program, many with incentives for new members. Here are a few of the most popular car rental company loyalty programs.
What Are the Advantages of Using a Rental Car
Whether you are traveling for leisure or heading to your next client meeting, sometimes you just need a set of wheels and car rental is the most comfortable way of traveling. Here are some advantages of using a rental car service:
| | |
| --- | --- |
| Affordability | Save yourself from the burden of insurance fees and maintenance fees. |
| Freedom | Having a rental car gives you more freedom to explore. |
| Comfort | A rental car helps you travel at your own pace, unlike public transportation where you need to worry about timetables. |
How to Get a Rental Car Upgrade for Free on Your Own
If you want to get a rental car upgrade on your own, your best bet is to choose one of the options listed below.
Reach out to the specific company which you are renting your vehicle from. When you speak to the customer service agent, whether over the phone or in person, make sure to note whether you are a member of their loyalty program and mention what you've been able to discover about rewards or upgrades through your credit card company.
Utilize a coupon that you found online or received in the mail. Bring your coupon to the rental car kiosk when you pick up your car to redeem it. There are drawbacks to this method, however, since the fine print can often stipulate that you need to be a rewards club member or have so many car rentals per year to use the coupon.
Either of these methods can be tedious, causing you to spend a great deal of time online or on the phone. At the end of the process, you might be tempted to give up the search entirely, forgoing your dream of a shiny new car rental upgrade. However, there is another solution. handles the negotiation for you, working on your behalf to score you a rental car upgrade for free.
Get a Rental Car Upgrade With DoNotPay
How to Get a Free Upgrade on Your Rental Car Reservation Using DoNotPay:
If you want to get a free upgrade on your reservation but don't know where to start, DoNotPay has you covered in 4 easy steps:
1. Choose which rental company you booked with.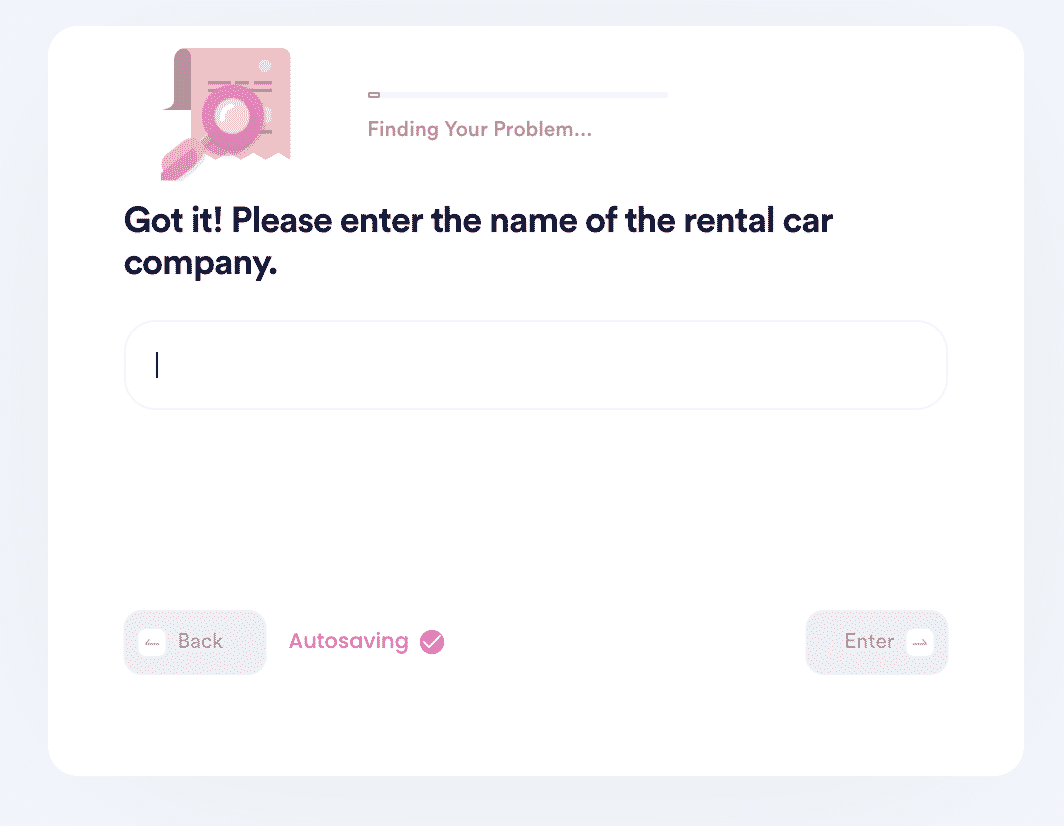 2. Enter your reservation confirmation number.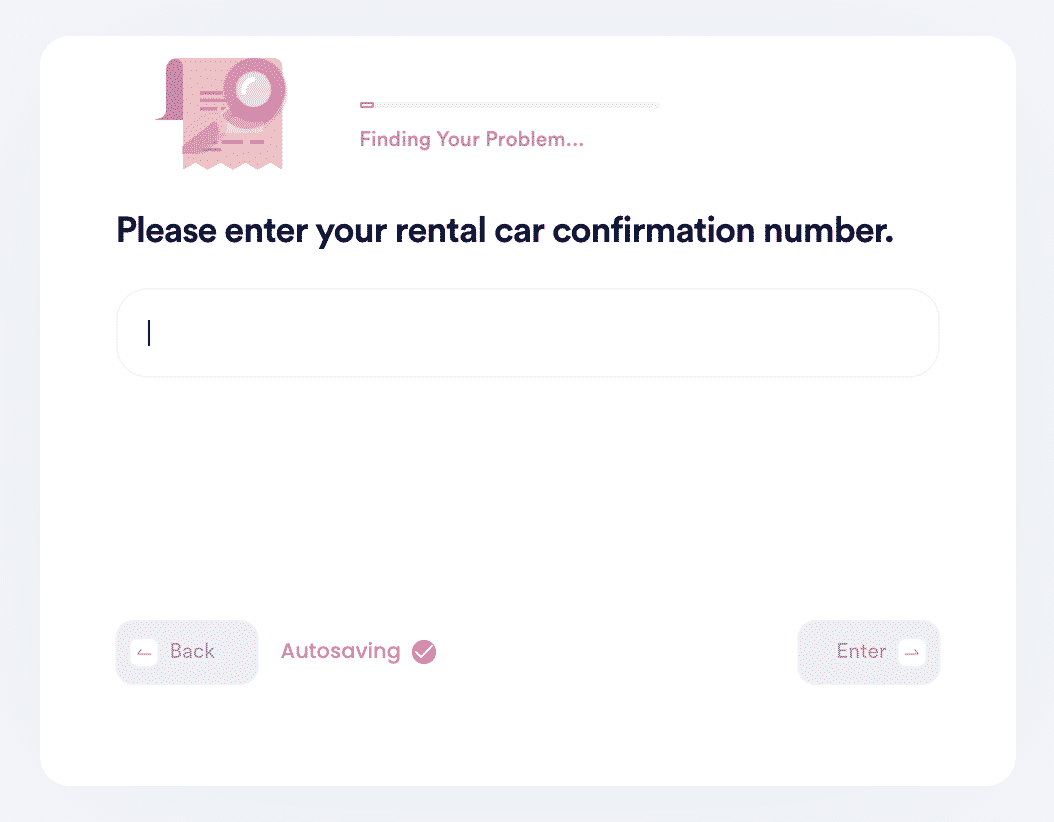 3. Tell us the details of your reservation, such as the pick-up date, pick-up location, car model, etc.*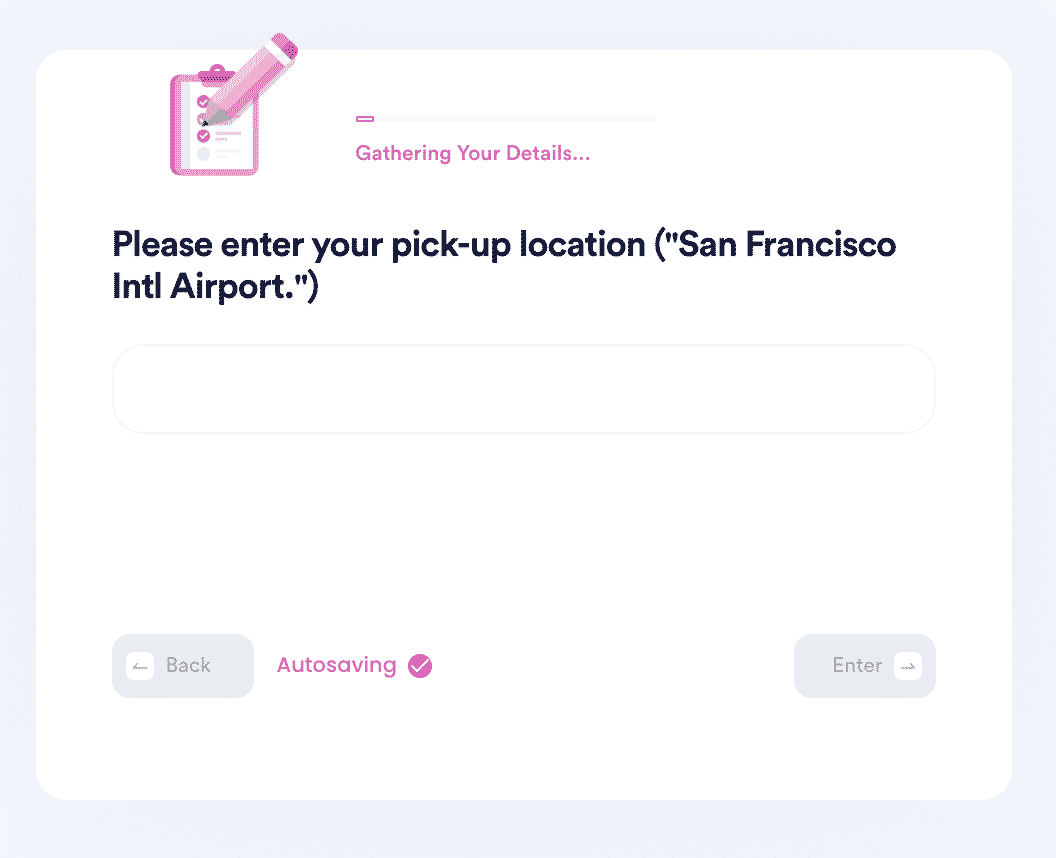 4. Indicate whether you are a rewards member or special credit card holder.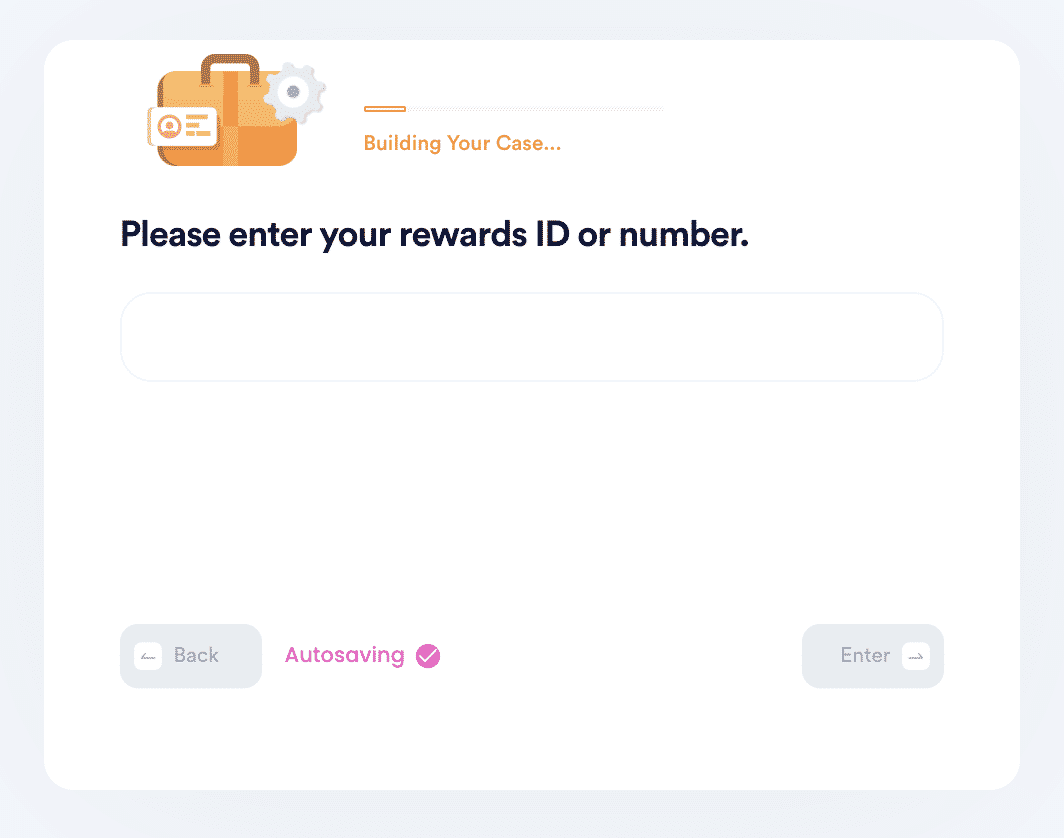 DoNotPay Is Your Rental Car Upgrade Solution
is the fast, easy, successful solution for getting a rental car upgrade for free. Our system scans every car rental company to find you any applicable upgrade, saving you time spent on the phone or looking for coupons online. Enjoy the that you deserve with DoNotPay, your one-stop rental car solution.