Smart Hack That'll Get You Dollar Car Rental's Free Upgrades
If you're traveling by sea or by air, there's little room for your car to tag along. In these situations, you're most likely going to need a rental. Don't just settle for whatever might be on the lot that day; get a free upgrade on your  by using DoNotPay's service.
How to Get an Upgrade on Your Dollar Rental Car
Getting  isn't always possible, but there are many things you can do to increase your odds. This holds true for Dollar just like any other company. If you want to try to get a free upgrade on your Dollar rental car, you might have luck with one of these strategies:
Join Dollar Express Rewards
Express Rewards is Dollar's loyalty program that helps you get a . It's free to join and nets you a bunch of bonuses:
One of the perks you can get from joining the program is free rentals, including one just for signing up with Express Rewards as your primary loyalty program. Every dollar you spend is a point added to your account, so the more you rent, the more free rides you can get.
Here are the member benefits of Express Rewards:
Member
Loyalty Program
Perks while Renting

Earning points on dollars spent
Redeem points for free rental days

Skip the counter at pickup
Best car reservation or better choice selection
Drop keys and go (easy returns)
Free additional driver
Coupon Codes
From time to time, you might be able to find coupon codes for Dollar that will entitle you to a free rental or free upgrade on your car.
Credit Card Rewards
This largely depends on which credit card you use, but various cards entitle users to different perks for rental car services. If you're lucky, your card's rewards program might include free rentals or rental upgrades.
Reserve the Cheapest
One trick people use to get free upgrades on rental vehicles is reserving the cheapest options during high-volume times. Lots of other people will be doing the same as you here, which means lots of other people will be needing cars off a Dollar lot. There are only so many of their cheapest models to go around, though, which means they could be in danger of running out. If this happens, the most likely outcome is that they'll offer you a better car at no extra cost to make up for your original rental no longer being available.
Wait for Free Rental Day
Certain Dollar locations have a free Dollar car rental day, where various compact, midsize, and full-size vehicles are available to rent for free that day. While it isn't available to everyone, it's a great way to save money if you can plan out your trip right. Best of all, you still get points if you take a car out for a free rental, which means you're earning towards another free rental or upgrade while you do it.
Ask
As unlikely as it might sound, nothing is stopping you from just asking for an upgrade. When you show up to get your rental, try asking if they'd be willing to give you a complimentary upgrade. The worst outcome is that they'll say no, but there's always that chance they might do it. Similar to the previous point, there might be times where the Dollar lot is extra busy and the type of car you're originally booked for is running out. In these conditions, you're in a good place to take a more expensive model out for a drive if it means keeping the remaining stock of models that more people are renting on the lot.
How to Get Free Dollar Rental Car Upgrades With DoNotPay
1. Choose which rental company you booked with.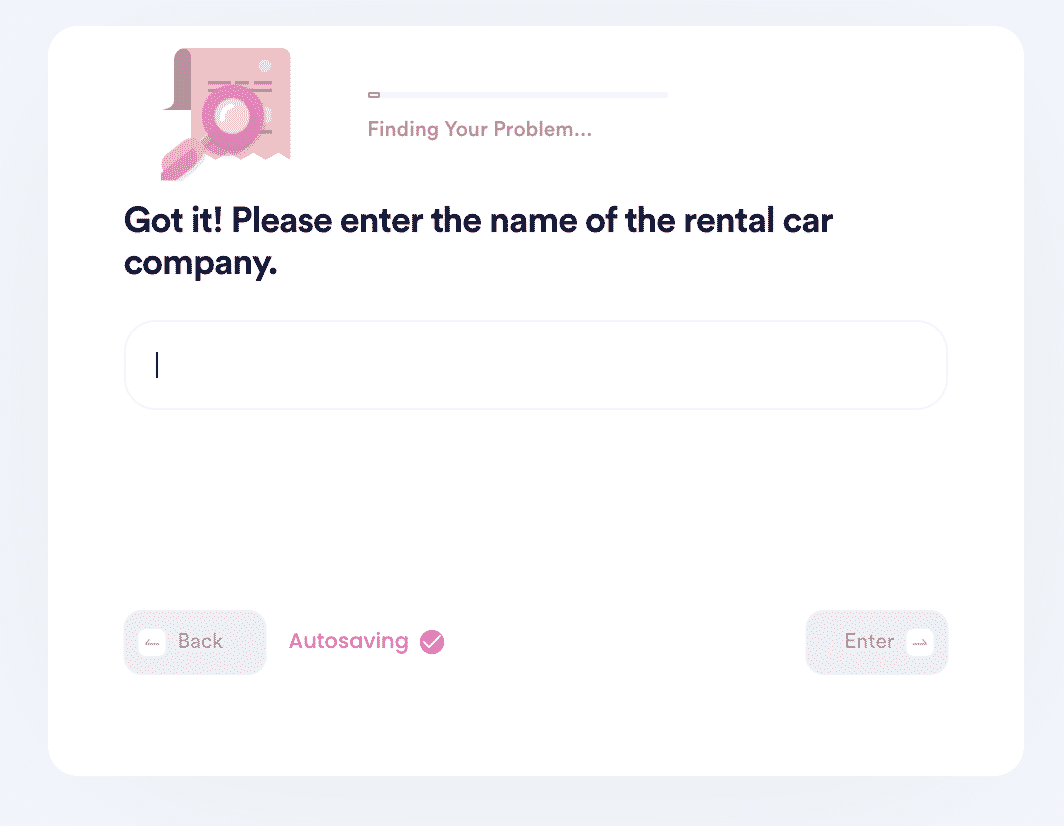 2. Enter your reservation confirmation number.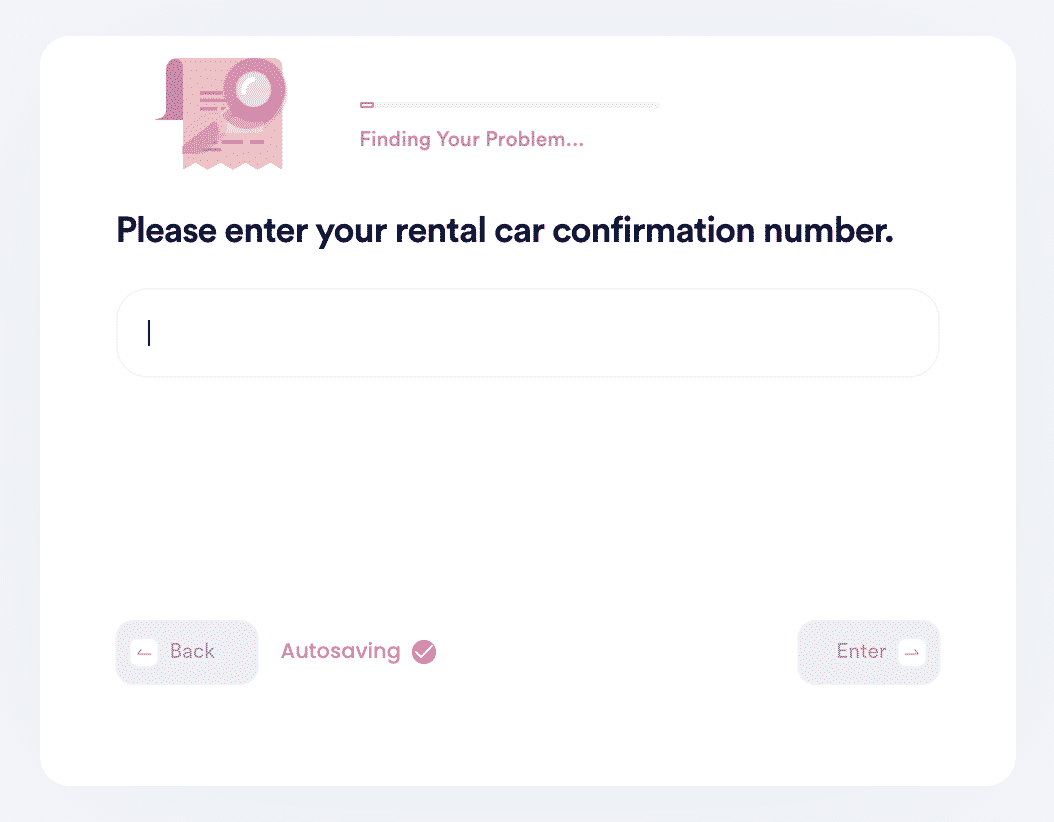 3. Tell us the details of your reservation, such as the pick-up date, pick-up location, car model, etc.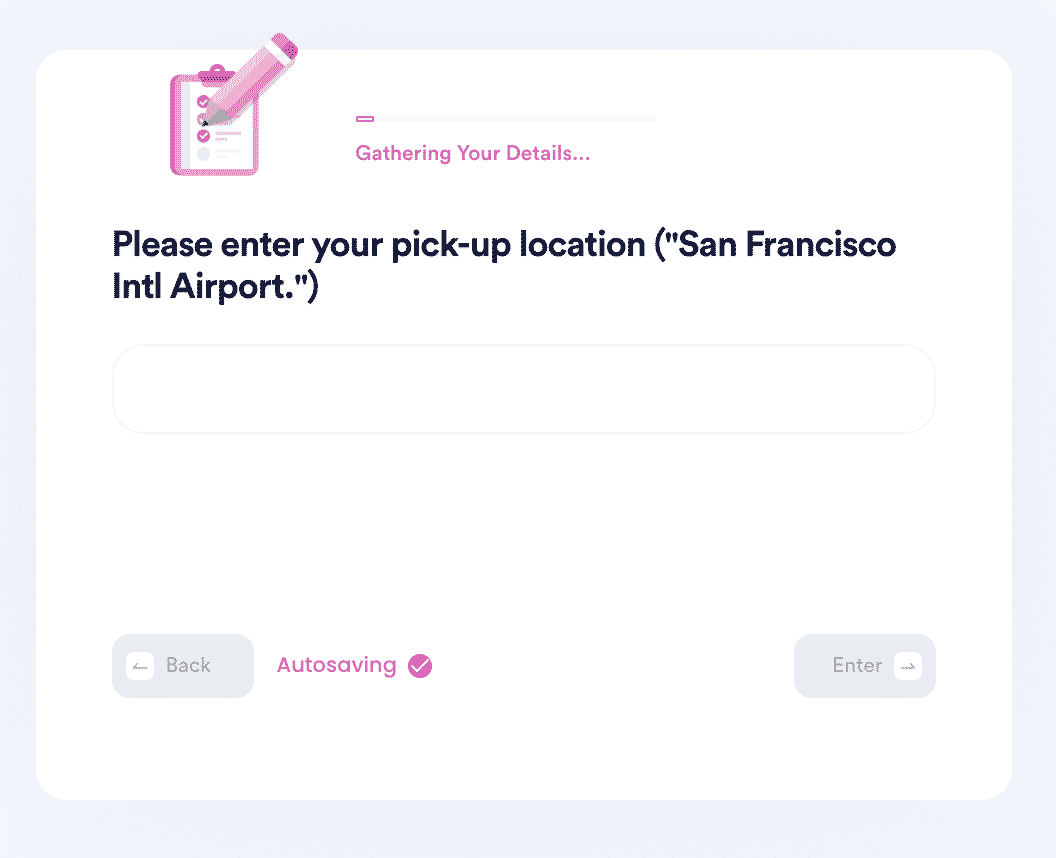 4. Indicate whether you are a rewards member or special credit card holder.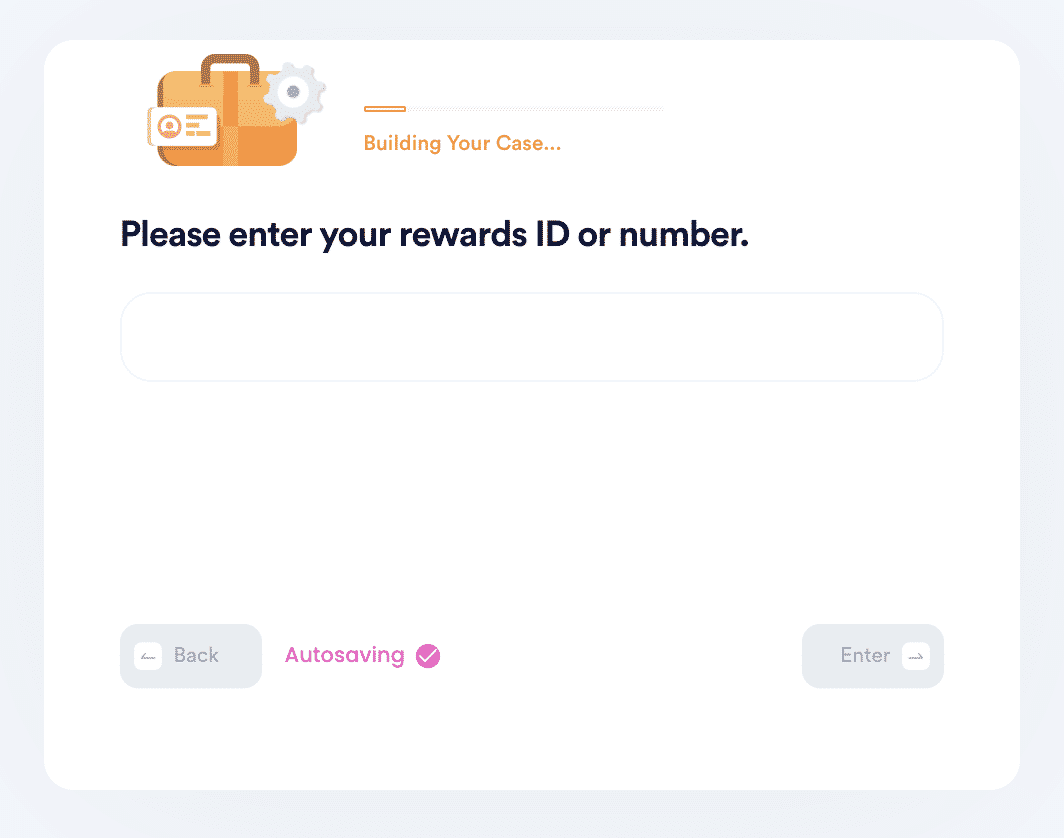 Why Should You Use DoNotPay for Dollar Car Rental Upgrades?
When you use DoNotPay, we can make the process of getting free rental car upgrades a lot easier. In addition to what we've already covered, you can be sure that:
Our app is extremely easy to use.
The process for submitting your request will only take a few minutes.
We'll get a response for you as soon as possible, sometimes in less than half an hour.
DoNotPay Can Get Rental Car Upgrades Across Multiple Companies
DoNotPay can get you free car rentals and free car rental upgrades for a ton of companies, in addition to Dollar. Our service works with businesses like National, Costco, Avis, Alamo, Thrifty, and many more. If a company rents cars, we can hook you up with something extra when you rent with them.
What else can DoNotPay do?
DoNotPay isn't limited to just rental car upgrades, though. In fact, we offer a ton of services that can:
DoNotPay is your one-stop-shop for all things tedious and aggravating in life, so let us handle those burdens while you take care of more important work. Try the app today to start simplifying your tasks.