How to Fight GOAT Seller Fees in a Snap
Fees are everywhere. Both seen and unseen, fees can be found in almost every transaction we participate in. In fact, with so many fees snuck into so many aspects of transactions, even small fees can add up to significant amounts of money. The online selling platform GOAT is no different, having various sales fees and rates for sellers utilizing their online sales platform. So how do you prevent  from taking such a large chunk of your profits? Not to worry — DoNotPay can help. With our process, we help you:
Generate a reasonable argument
Submit it to GOAT's fee appeal process
Navigate the twists and turns of the appeal process, saving you both time and money
What Are GOAT Seller Fees? How Can You Fight Fees and Get Them Waived?
Fees are tucked into every aspect of our daily transactions. Anything from making travel arrangements and online ordering to ordering food comes with a virtual bevy of fees tacked onto various aspects of the transaction. These fees, while seemingly small and insignificant at the time, can add up to a big chunk of change at the end of each and every transaction. This is especially true for sellers who have products to move. Websites, such as GOAT, offer an excellent platform on which to sell goods — at a cost, of course. Over time, sellers can lose a large percentage of their profits to , making staying in business a challenge.
Some of the places that sellers can experience fees on GOAT and other sales platforms are as follows:
| | |
| --- | --- |
| Straight seller fees | This is a base fee every seller has to pay regardless of product size, shape, or value. |
| Commission fees (percentage fees) | This fee is a percentage that is added on top of the seller fee. For example, GOAT has fees that start at 9.5% and go all the way up to 25% plus seller fee on every transaction. |
| Cash-out fees | These fees occur when earnings are deposited into the seller's account through ACH direct deposit or PayPal, in which a 2.9% cash-out fee will be applied. |
DoNotPay can help you learn about and understand the fees you are paying. In addition, DoNotPay can help you to appeal the fees you are paying and hopefully get them all waived.
What Can You Do to Deal With and Eliminate GOAT Seller Fees?
While many people simply accept the $15 bank transfer fee or 9% on their credit card, it is easy to see how those little fees can make a big difference in your budget. In 2019 alone, US airlines charged and collected over $8.6 billion dollars in various fees, including fees for baggage, ticket changes, and cancellations, just to mention a few. You may be wondering if there is anything you can do to fight these hidden fees, especially those relating to seller sites such as GOAT.
The following items are just a few things you can to do to handle the fees better:
Start the appeal process: The appeal process is different for each vendor. Customer service is often the best place to start the appeal process, or at least figure out how the process works.
Look for discounts: Check out discount codes and promotional opportunities offered by GOAT with the purpose of helping sellers handle the cost of the fees associated with their sales platform.
Fill out the paperwork: Customer service may have a multitude of forms required before you may submit an appeal for your fees. Be sure to be diligent and double-check any and all information you include.
DoNotPay can help you to put together an appeal that is sure to be accepted, helping you to both fight and resolve your challenge with GOAT and their seller fees.
How Can DoNotPay Help?
DoNotPay has many years of experience dealing with customer service departments across a plethora of industries. One of our specialties in this respect is helping people to deal with the fees associated with their transactions and even receive refunds on their fees. DoNotPay concluded that, after a multitude of years spent helping people fight airline fees and bank fees, hidden fees were a much bigger challenge than anticipated.
Once we realized how big the problem of hidden fees actually is, we put together a new product designed to help people fight and eliminate the aforementioned hidden fees. So how does the new product work? It works in the following, easy to use steps:
1. Search "appeal fees" on DoNotPay, choose the Fight and Waive Fees product, and select the type of fee you want to appeal.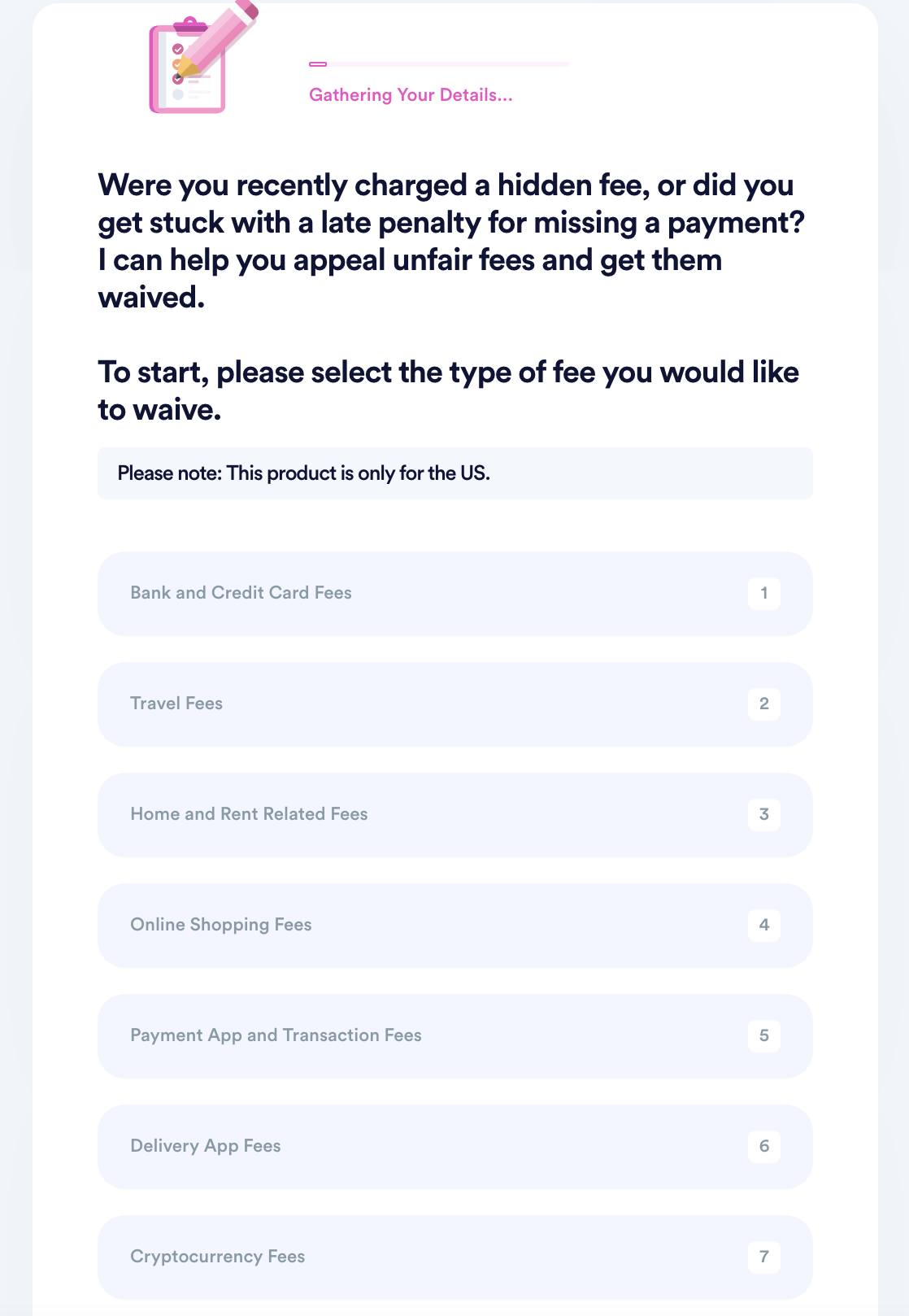 2. Select the merchant you want to appeal fees for and enter the details of your transaction, including an associated account if you have one.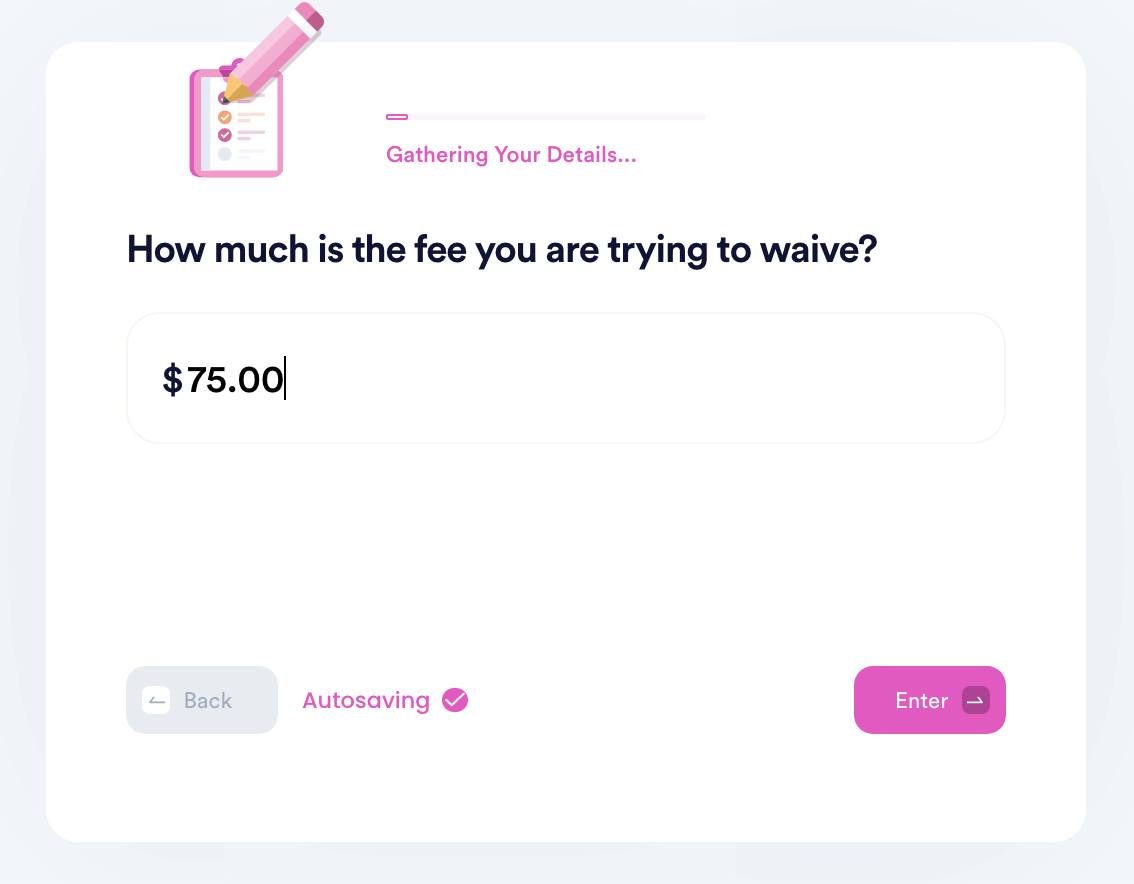 3. Submit your case! DoNotPay will generate the best argument for your case and make sure your fee waiver request gets sent to the merchant for processing.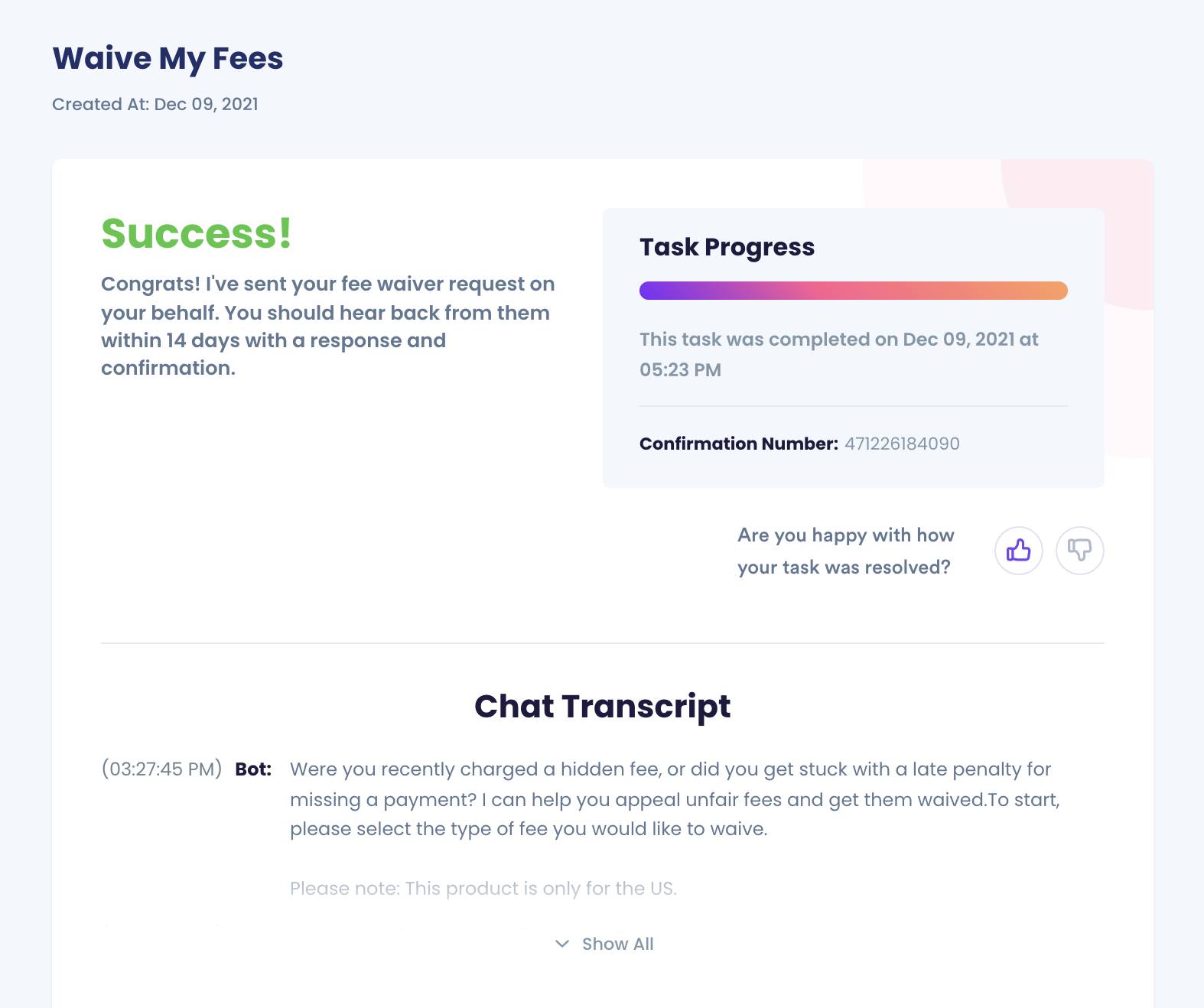 DoNotPay can help you to put together your appeal and help you navigate the appeal process so that your appeal is more likely to be accepted and approved.
DoNotPay works with an exceptional amount of vendors and merchants to help reduce or eliminate your fees. Our solutions can help waive fees from:
These are just a few of the types of fees that DoNotPay can help you to process and fight. DoNotPay can make appealing your GOAT seller fees easy, quick, and smooth, helping you to have your appeal processed and your fees eliminated in no time flat.