Forgot Your WinRAR Password? How To Reset It In 6 Simple Steps!
It seems that every day, someone develops a new method to create a memorable password. But sometimes, no matter what steps you take, you may receive the dreaded, "Wrong Password" or "CRC Failed" message. And if you're like many people, reading those two words can really sabotage your good mood.
If you , it's important not to let the prospect of an awful password recovery process ruin your day. Rather than reliving all the trouble, you went through last time you forgot a Windows 10 password, prepare yourself for some good news! There is now a fast, simple way to avoid password recovery hassles. Read on to find out how to quickly recover a lost password for WinRAR in six easy steps.
How To Reset Your WinRAR Password On Your Own
Before diving into the fastest and easiest way to , you may wonder if you are able to perform the reset on your own. While there are no guarantees your efforts will be successful, you can try two different strategies to complete the task.
Strategy One: Reset Your WinRAR Password Online
Go to the lostmypass.com website
Go to the Files Type section and click on WinRAR
Upload the proper file by dragging it or clicking the button.
After clicking the button, you will be directed to a new window to select the file.
Upload the file to allow the online tool to recover the password.
You will receive the password when the recovery process is completed.
Strategy Two: View Your Frequently Used Passwords and Guess Your WinRAR Password
Open the secured WinRAR file
Click Extract to the destination folder
Click the down arrow key to view your frequently used passwords
Try to guess which password corresponds to the archive file. If you are successful, the extraction will be done.
Select the relevant files and right click on them.
Add the files to the archive.
Enter the archive file name and then click on Set Password.
Enter the password and then reenter it for verification.
Click "OK" to complete the password reset process.
How to Reset Your WinRAR Password With The Help Of DoNotPay
Finding time to compare and try the two methods above is not easy for a lot of people. And if your efforts are in vain, you may soon find that you have wasted a good chunk of your day on failed password recovery efforts. The DoNotPay app is the perfect solution to recover your WinRAR password because you can avoid hours of frustration and failed recovery attempts.
DoNotPay lets you recover your password in 6 simple steps:
1. Go to the Recover Passwords product on DoNotPay and select the type of account you are trying to recover, such as email, streaming service, social media, gaming, eCommerce, and more.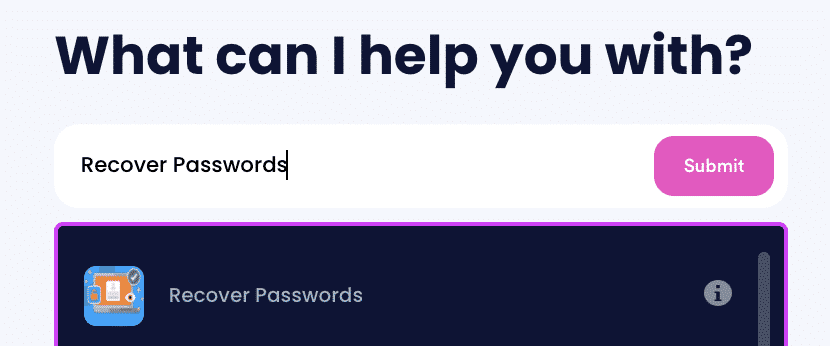 2. Tell us more about your account, including usernames and associated emails and phone numbers.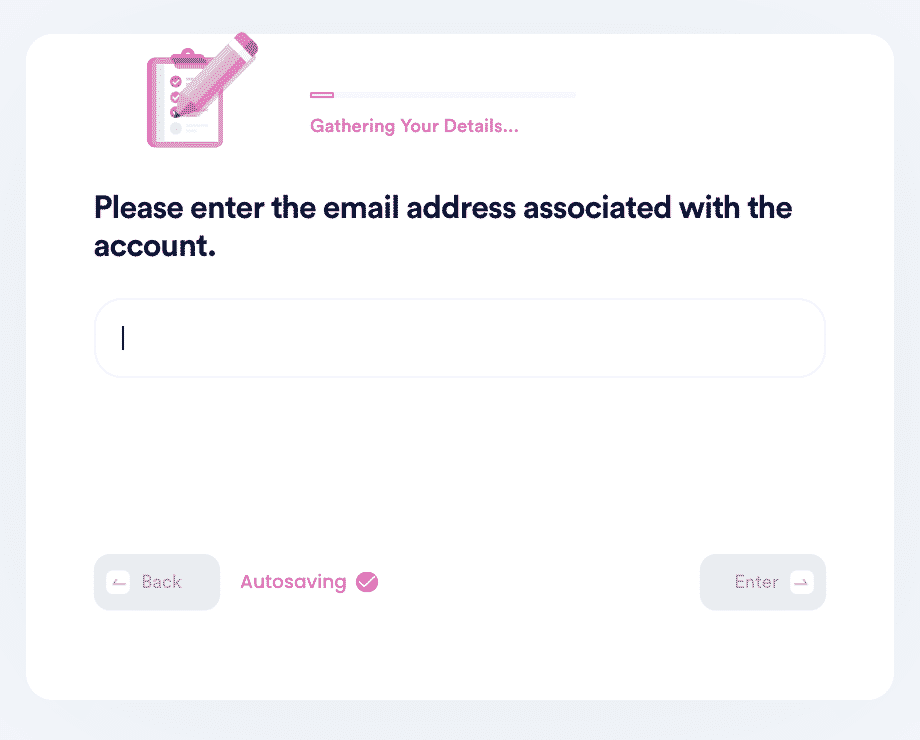 3. Help us verify your account ownership by entering the date you first created the account, when you last logged in, and any payment methods saved under the account.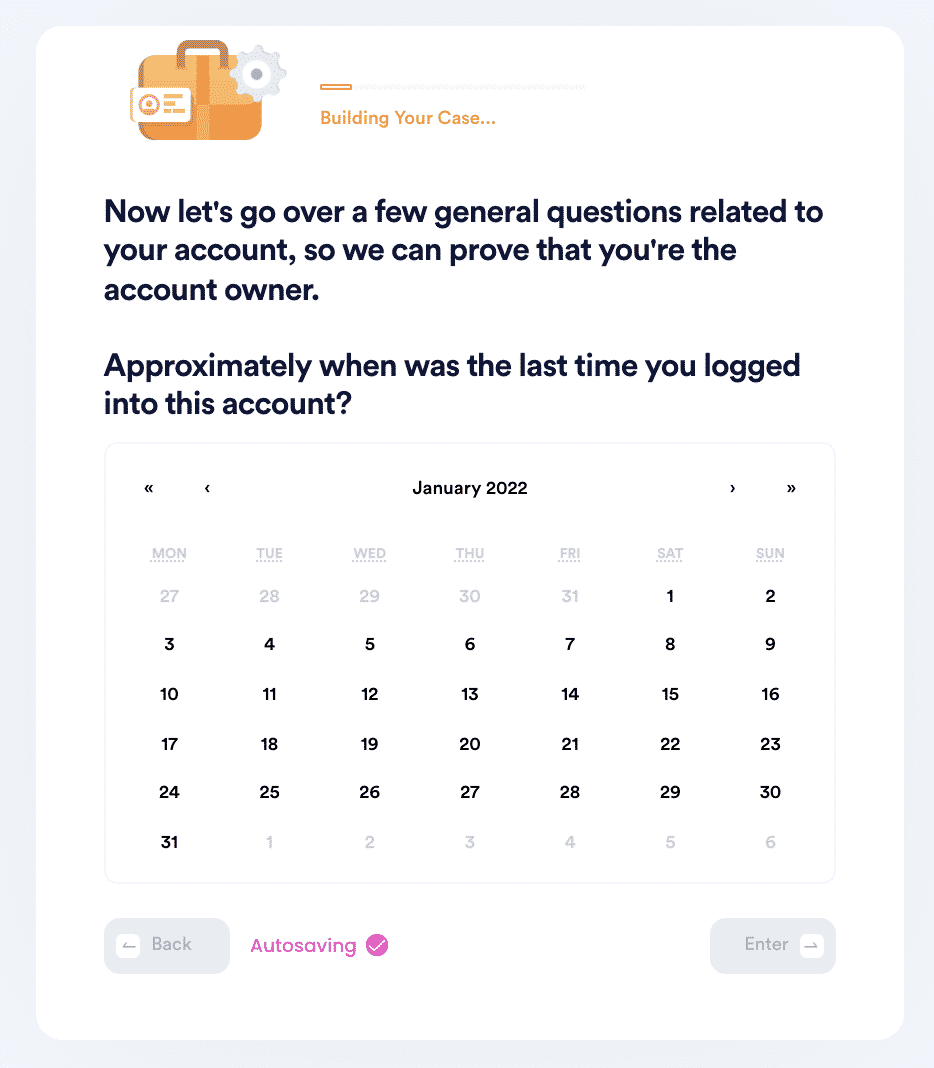 4. Upload photographic evidence if you have any that can help prove your account ownership.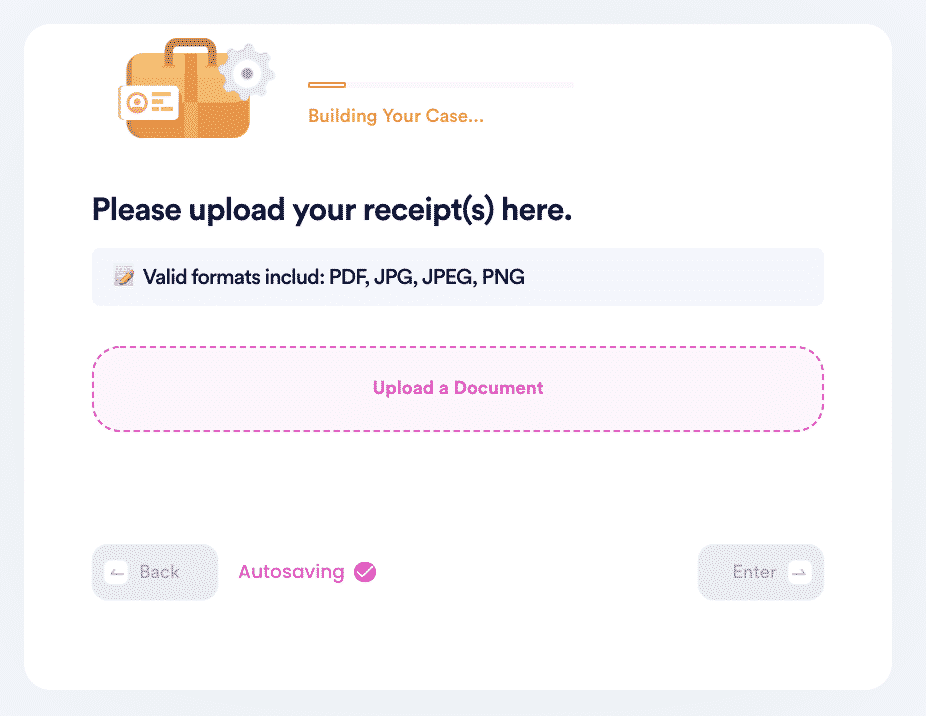 5. Enter any last known or previously used passwords to help verify your identity.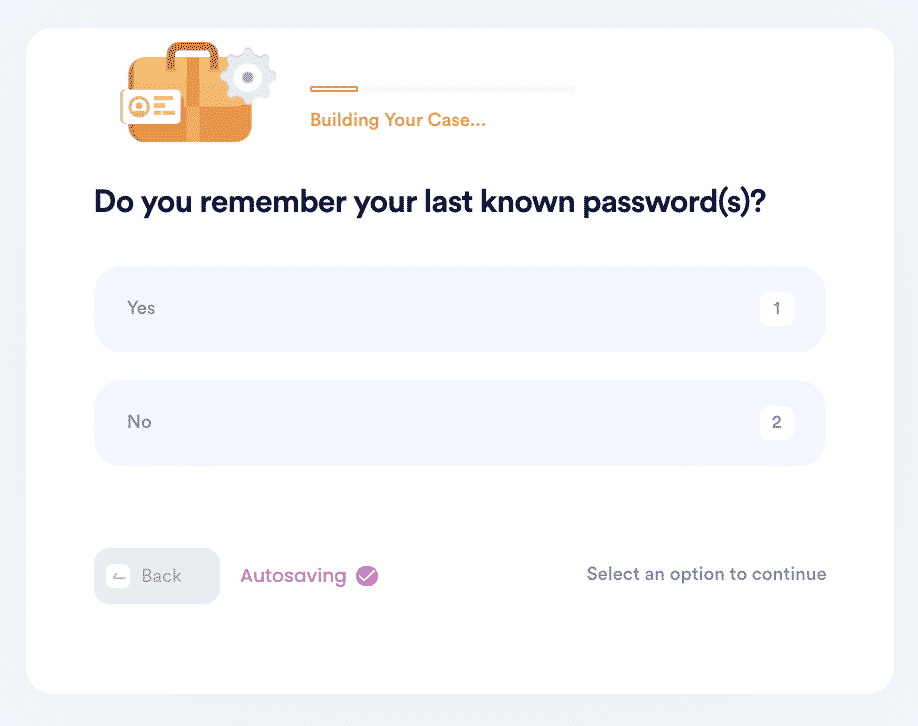 6. Enter your contact information and submit the task!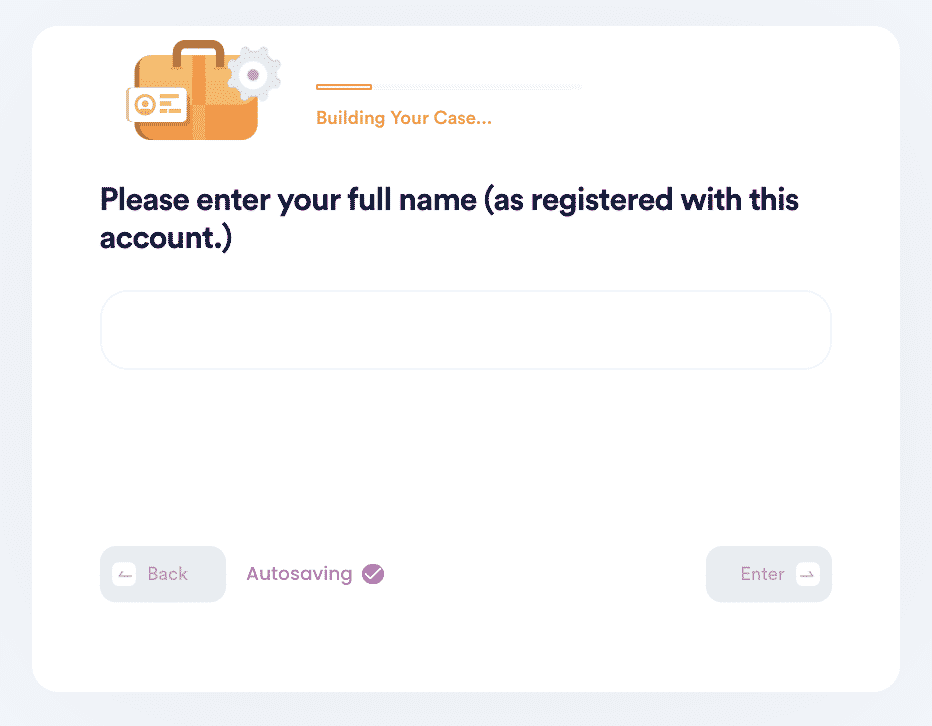 Why Use DoNotPay If You Forgot Your WinRAR Password?
DoNotPay is your single solution for fast, convenient WinRAR password resets. Upon completion of the six simple steps above, you can breathe a sigh of relief as your access to important RAR files is restored. Here are three reasons why WinRAR users turn to DoNotPay to resolve their password issues:
| | |
| --- | --- |
| Fast Results | With DoNotPay, you can reset your WinRAR password and regain access to RAR files in a matter of minutes. |
| Ease of Use | With only six simple steps to follow, the DoNotPay app is convenient and simple to use. |
| A Successful Outcome | DoNotPay instills confidence in users who know it has a proven track record of success with password resets. |
DoNotPay Helps You Reset All Your Forgotten Passwords With The Click Of A Button
Once you see how easy it is to reset your WinRAR password with the DoNotPay app, you may find yourself wondering if you can use DoNotPay to recover passwords to your other key accounts. The answer is YES! DoNotPay can help you resolve password recovery issues with a variety of important accounts, including the following:
How Else Can DoNotPay Make Life Easier For You?
DoNotPay offers a vast array of solutions to help people on the go make the best use of their time. The benefits of DoNotPay extend far beyond password recovery. Here are some other ways DoNotPay can make life easier for you:
DoNotPay was developed to provide busy people with fast, user-friendly solutions to a host of everyday challenges. We invite you to so you can experience the many ways DoNotPay can make life more enjoyable.