Problems with Account.Samsung.com: Forgot Password? Here's How to Reset It
We live in a world where passwords are required to access everything from your Gmail and your bank account to Windows 10 and your Account.Samsung.com. Forgot password? You're not alone. A 2020 survey by NordPass indicated that the average person has about 100 passwords for various apps and accounts. No wonder you forget them from time to time.
Fortunately, most companies understand this and make it simple to reset your account password. However, that process usually requires you to enter the phone number or email address you used to sign up for the account. It's easy if you still have that number or email, but if not, you may find yourself locked out of whatever account you're trying to get into.
Besides, resetting a password is stressful:
Is it strong enough to protect your private information?
Will you even remember it the next time you try to log in?
What about if that reset password email takes forever to arrive, and you need to get into the account immediately?
What happens if you've forgotten the answers to your security questions? (Was Bella really your favorite pet, after all?)
Fortunately, DoNotPay can help you recover your Account.Samsung.com forgotten password and your own WiFi network to Apple ID, Discord, Steam, Instagram, and any other account.
How to Reset Your Account.Samsung.com Forgotten Password by Yourself
If you're still using the same email address, the process if you forgot your account.samsung.com account is pretty straightforward:
Click "sign-in"
Select "reset password"
Enter your email address or phone number associated with your account
An email will be sent to that address with password reset instructions
That process requires you to know your Samsung ID. If you can't remember, you'll first have to find your ID:
Click "sign-in"
Select "Find ID"
Enter your first name, last name, and birth date
Your ID email will be partially displayed
If you still don't remember your ID or if you don't have access to that email address anymore, you'll have to contact support:
Go to samsung.com/us/support/
In the lower right corner, click the blue button that says "Contact"
You can message or call
If call volume is high, prepare to wait on hold until someone can assist you. It can be a frustrating and time-consuming process, and even if you manage to reset your password easily, you still have to come up with an effective new password and try to remember it for next time. Fortunately, there's an easier way: DoNotPay can help you reset your Account.Samsung.com forgotten password—and other passwords, too.
Reset Your Account.Samsung.com Forgotten Password With the Help of DoNotPay
From social media and email to streaming services, gaming services, and eCommerce platforms, DoNotPay makes it easy to reset forgotten passwords without stress or hassle. DoNotPay lets you recover your password in 6 simple steps:
1. Go to the Recover Passwords product on DoNotPay and select the type of account you are trying to recover, such as email, streaming service, social media, gaming, eCommerce, and more.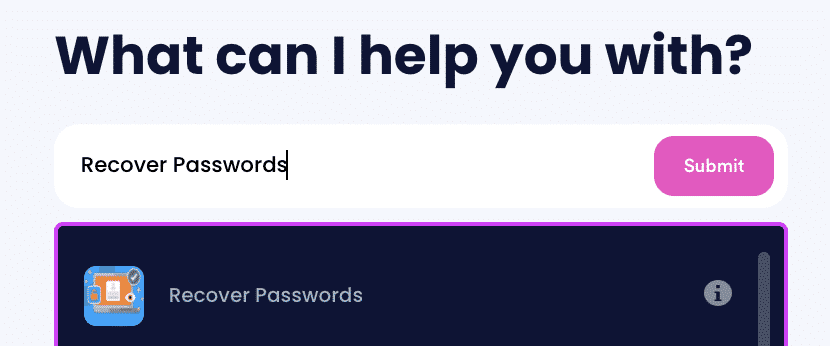 2. Tell us more about your account, including usernames and associated emails and phone numbers.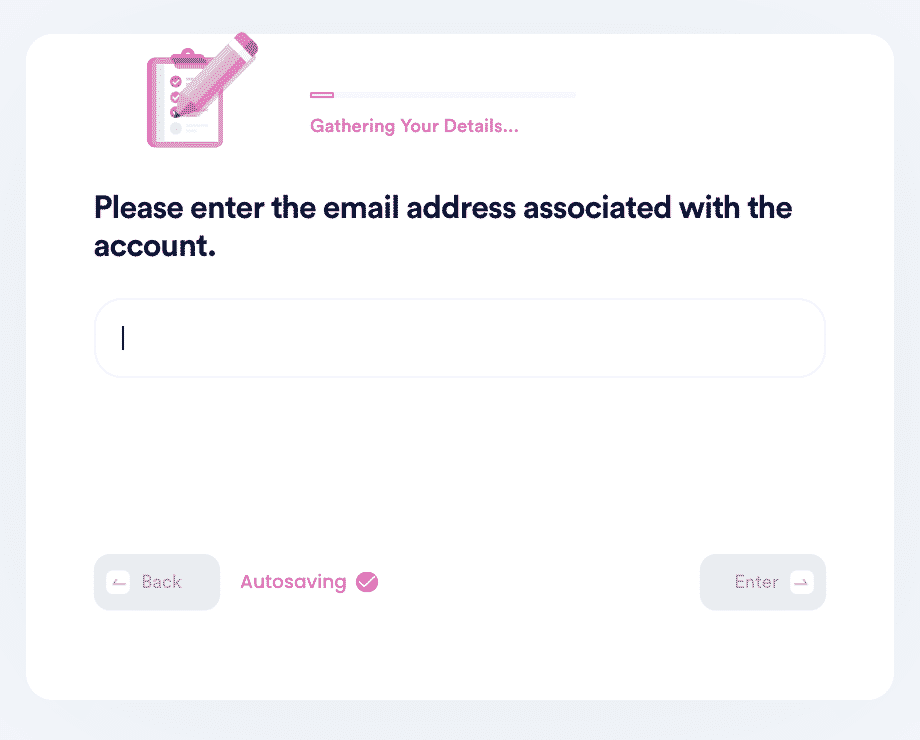 3. Help us verify your account ownership by entering the date you first created the account, when you last logged in, and any payment methods saved under the account.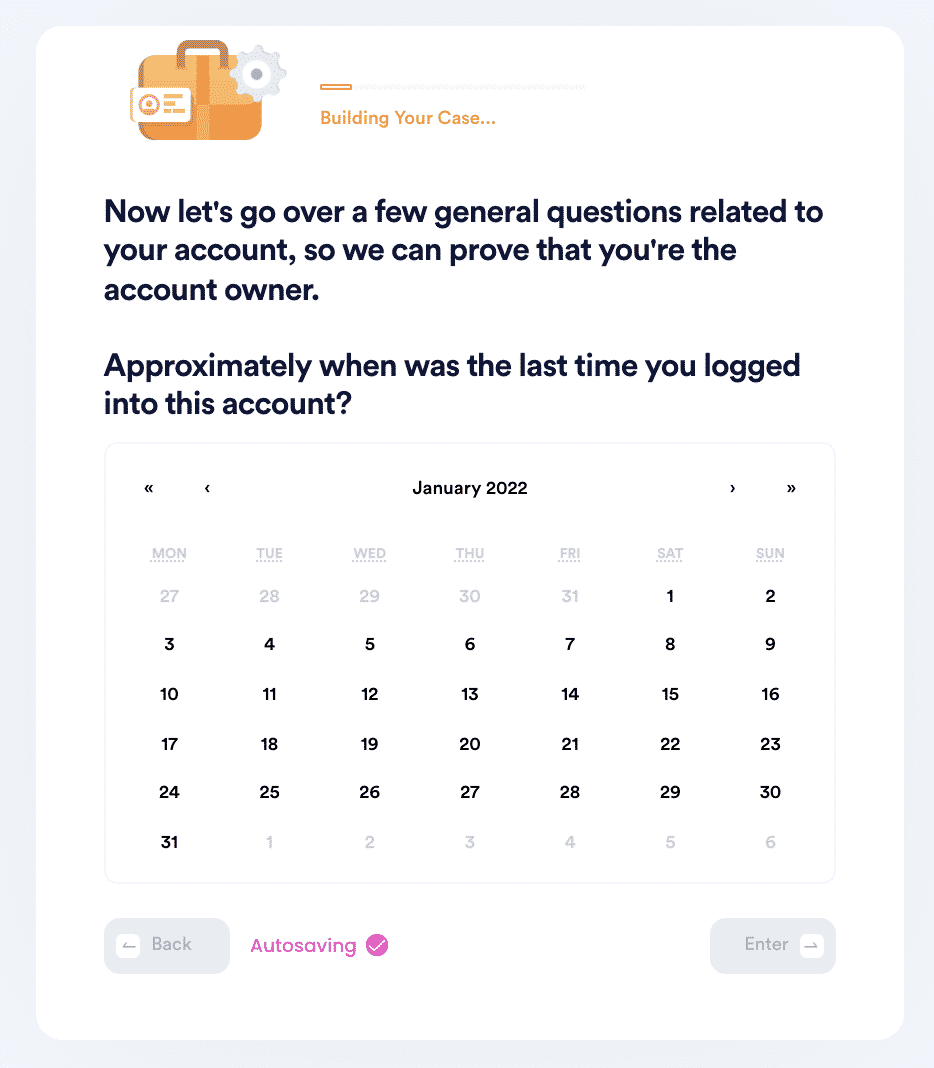 4. Upload photographic evidence if you have any that can help prove your account ownership.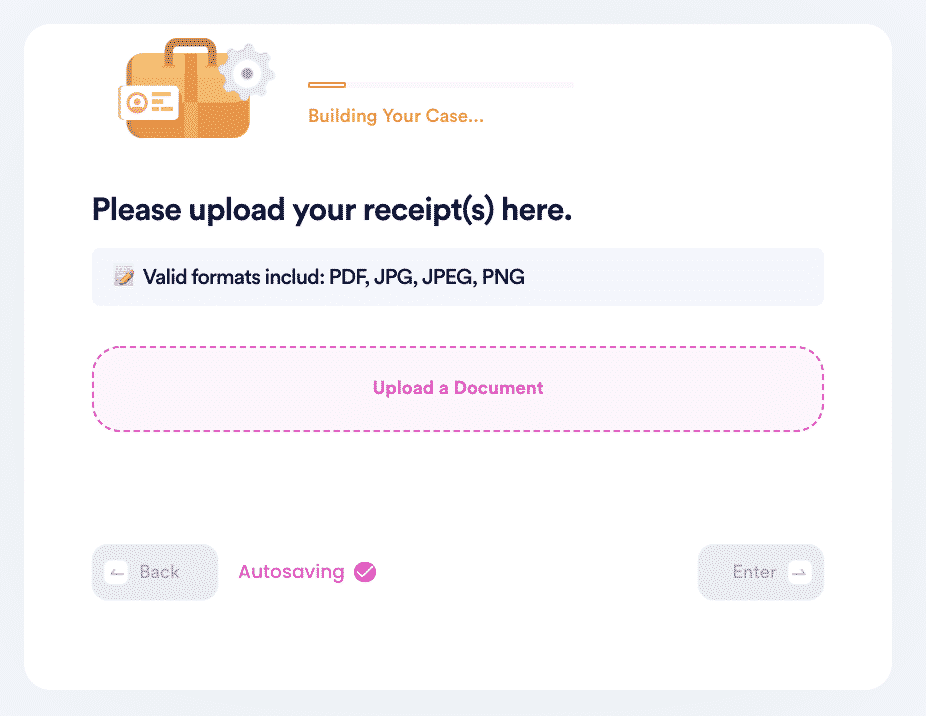 5. Enter any last known or previously used passwords to help verify your identity.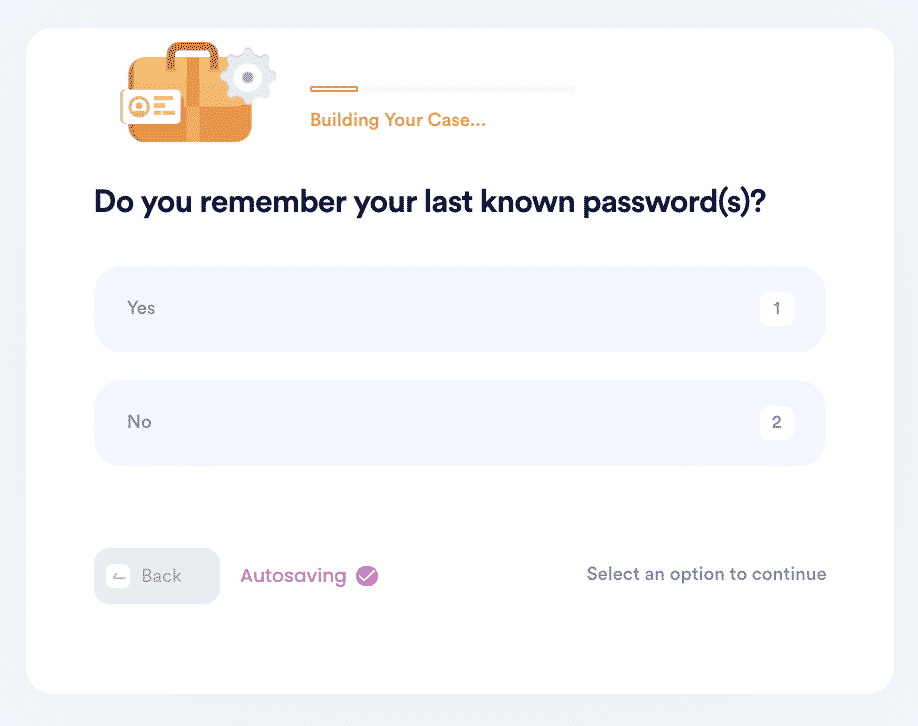 6. Enter your contact information and submit the task!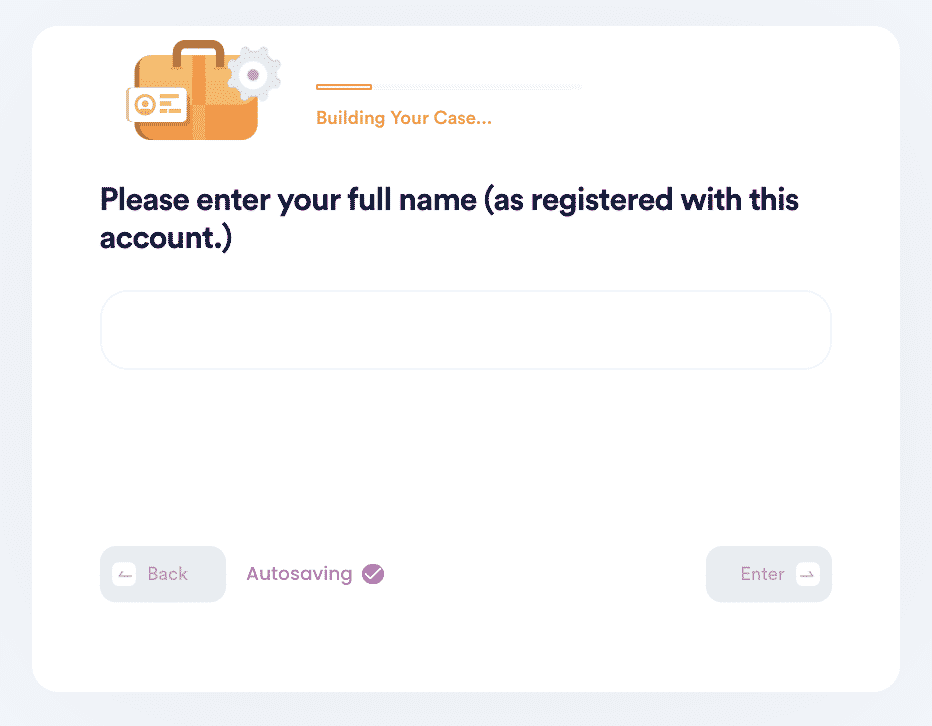 Why You Should Reset Your Account.Samsung.com Password With DoNotPay
There are a lot of reasons why you should choose DoNotPay:
| | |
| --- | --- |
| It's Fast | You don't have to spend hours on hold with customer service. |
| It's Easy | You don't have to struggle to remember old email addresses and security question answers. |
| It's Successful | Simply provide DoNotPay with a few key pieces of information and we'll take care of the rest, getting you access to your account quickly. |
Resetting passwords is a way of life for most people, but it doesn't have to be complicated or stressful.
DoNotPay Can Help You Reset All Your Passwords With the Click of a Button
DoNotPay can help with so much more than just your Samsung account. No matter what password you've forgotten, DoNotPay can help you reset it:
Amazon
Spotify
Netflix
VeraCrypt
Paychex
And more
DoNotPay is a hub where you'll find assistance for a wide variety of legal and financial concerns. In fact, if you're struggling to access your accounts and aren't getting the help you need from the company, DoNotPay can even help you take legal action against them.
What Else Can DoNotPay Do?
The robot lawyers at DoNotPay are here to assist with modern life's most confusing and frustrating issues. Rely on us to simplify circumstances like these:
Get started with DoNotPay today, and take control of the legal and financial challenges you face in daily life.