Recover Forgotten Instagram Password Without Email Easily
With apps that stay logged in for months and password managers built into your browser, forgetting your password is a normal everyday thing. But when it's something like —and you don't even have access to the old email or phone, this could be a day-ruining disaster. For whatever reason, you've got to log back in and you barely remember making your password, much less what it was.
That's okay. Resetting your Instagram password could be quick and easy, or it could be a huge pain. The good news is that you don't have to make a new account. You won't lose all your precious history, friends, and following.
DoNotPay will make sure that forgetting the Instagram password isn't the end of the world. If Instagram doesn't reset your password in a way you can access, we'll make sure you get your account back.
How to Reset Your Lost Instagram Password Manually Through the App
Let's start with the in-app way to quickly get your Instagram password back. You can do this through Android, iPhone, and the web browser with similar steps.
Go to the Login Page
Head to your login page on a browser or your phone's mobile app.
Click "Forgot Password?"
Instead of trying to log in, tap the "Forgot Password?" link. This will take you to a follow-up screen.
Enter Your Username, Email, and/or Mobile Phone Number
Enter one or all three of the requested account recovery fields. If you enter your username, it will look for the associated email or phone number.
Get the Recovery Message & Follow the Link
If you have access to your original email or phone number, you should receive a recovery message. Follow the link to reset your email.
If you know the phone or email is correct and you don't receive the message, check your SPAM folder and email service. Otherwise, you might have been hacked and your recovery information changed.
Enter Your New Password
If you find and follow the link, you should be able to make a new password. Save this password somewhere so the problem doesn't happen again.
What If You Can't Access the Instagram Recovery Email or Phone Number Anymore?
What happens if you can't recover your the normal way? This can happen if you can no longer access your original email or phone number that you signed up with.
Phone change? Sign up with a work or school email that you've left behind? Got hacked and someone changed your recovery data? This can be a real pain, and Instagram is— unfortunately—not there to help.
Here's the problem, you can't contact Instagram support. The support email doesn't answer anymore, and only redirects customers back to the help center. Instagram claims there is a link along the "Forgot Password?" route, called "Need More Help?" but this link is elusive. It may not be available, and referencing it in the help section is pretty misleading. If you see it, you're lucky and have a route in.
The help center provides no contact route. If you can't get into your Instagram account, you can't contact them in-app either. So even if you have photo evidence that your account belongs to you, or that you were hacked, you're pretty much out of luck for getting help from Instagram directly on account recovery.
Reset Your Instagram Password With the Help of DoNotPay
Fortunately, you're not out of options, yet. But it's time to get serious if you want your Instagram account back. DoNotPay has methods that most people can't or don't have time to implement.
As an online service, we can get in touch with Instagram's corporate office and force the issue. DoNotPay can get your Instagram account back and have an Instagram account reset message sent to a phone or email you can access.
Provided enough information about your account, we can make the case that the account belongs to you - whether you lost your previous email or your account was hacked with new recovery destinations. We can then get Instagram to find the hacked account and get your new email or phone number sent the password recovery message you should have gotten initially.
DoNotPay lets you recover your password in 6 simple steps:
1. Go to the Recover Passwords product on DoNotPay and select the type of account you are trying to recover, such as email, streaming service, social media, gaming, eCommerce, and more.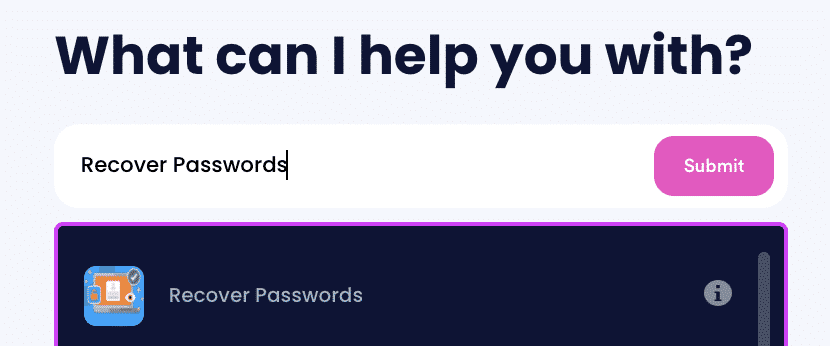 2. Tell us more about your account, including usernames and associated emails and phone numbers.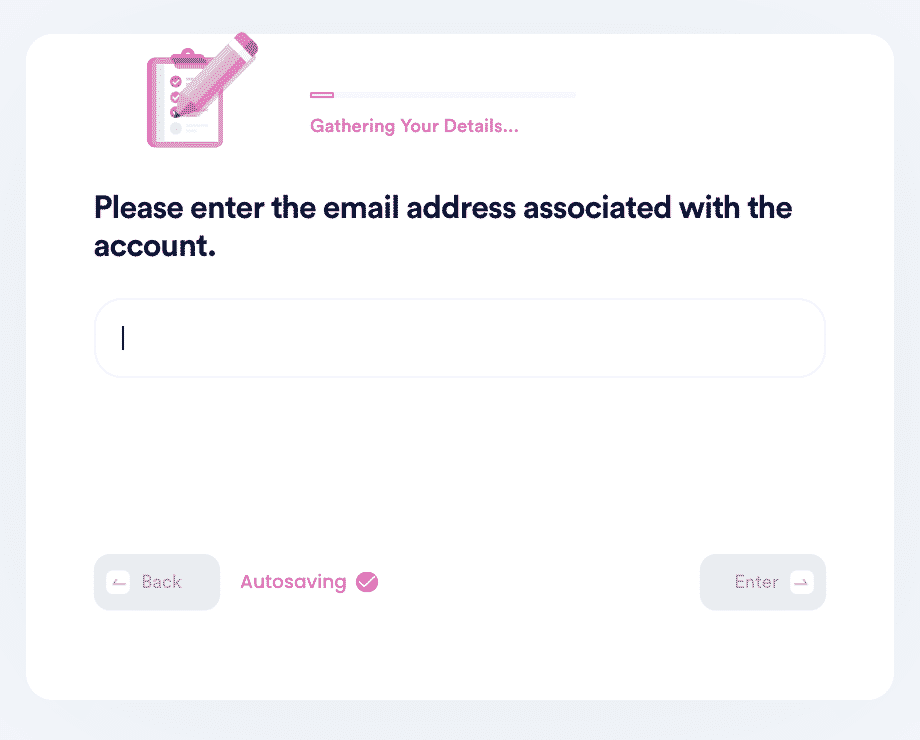 3. Help us verify your account ownership by entering the date you first created the account, when you last logged in, and any payment methods saved under the account.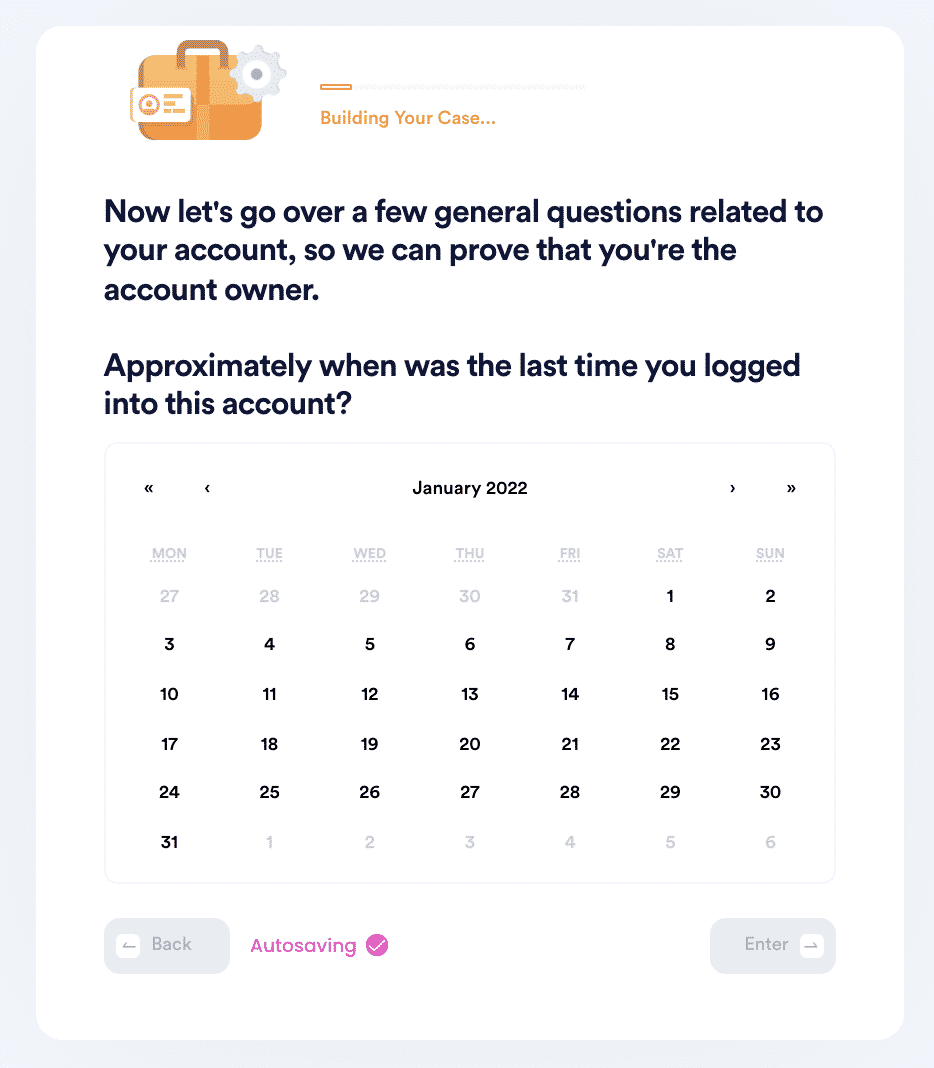 4. Upload photographic evidence if you have any that can help prove your account ownership.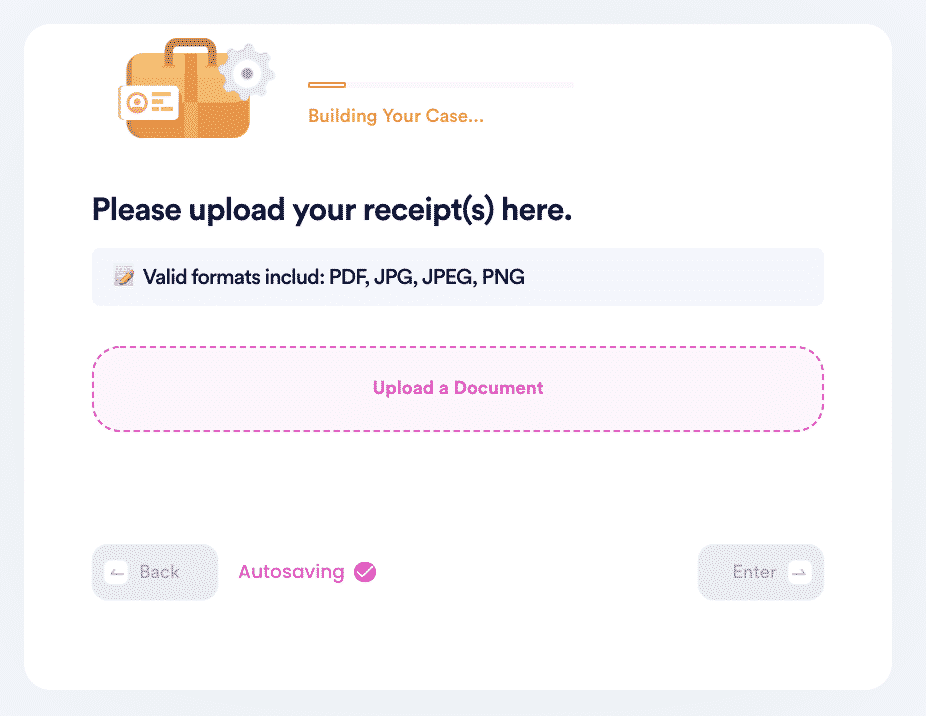 5. Enter any last known or previously used passwords to help verify your identity.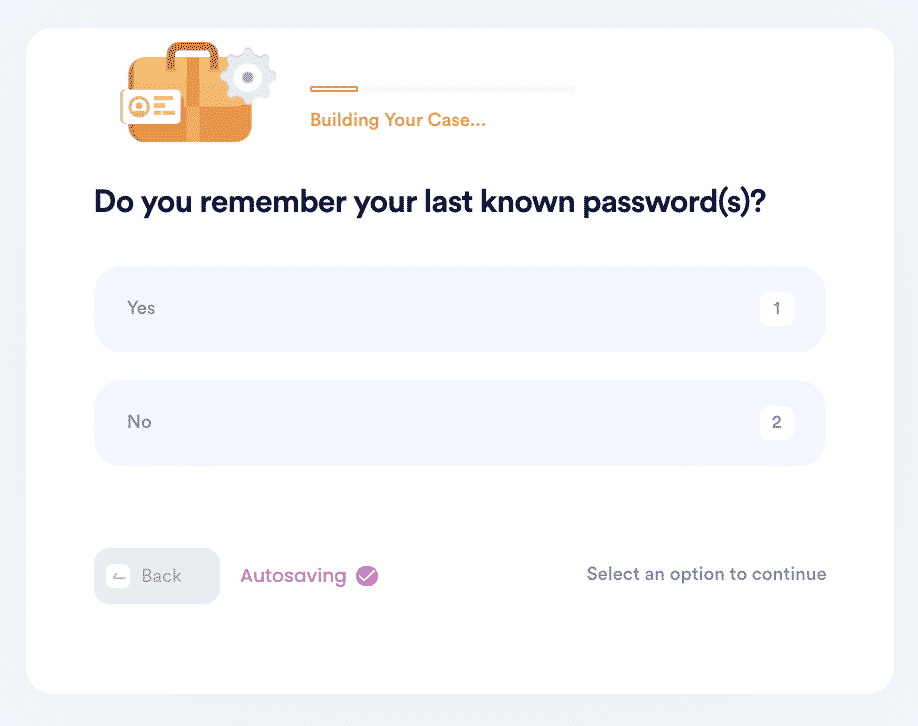 6. Enter your contact information and submit the task!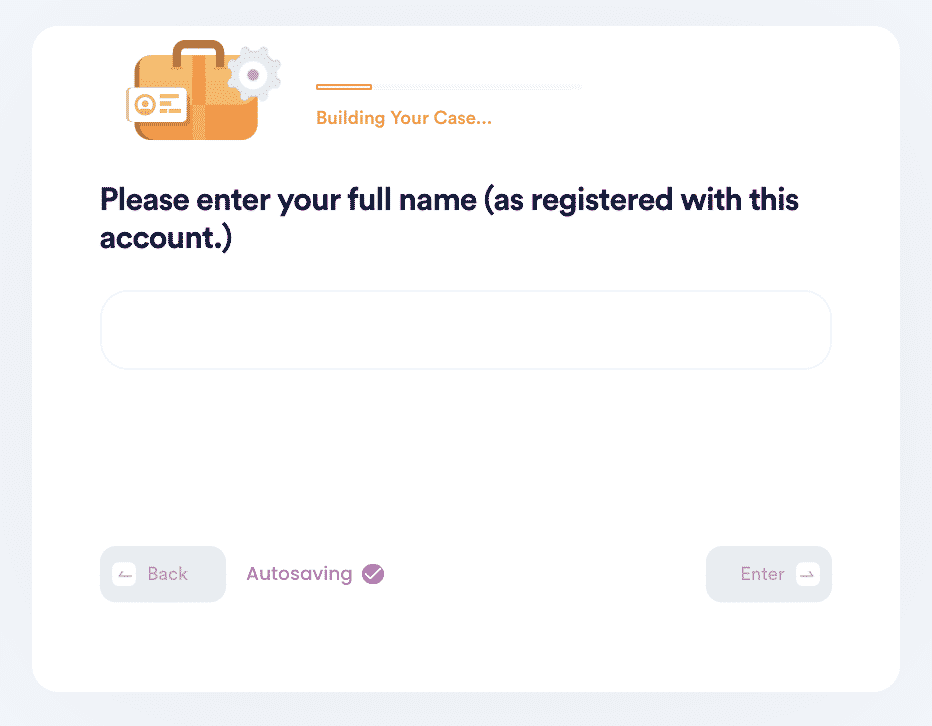 Why You Should Reset Your Instagram Password With DoNotPay
| | |
| --- | --- |
| Instagram is Not Going to Help | If you can't use the main Instagram password recovery route or the help center, Instagram isn't going to help you and they don't respond to help emails. |
| DoNotPay is a service | Instagram Help may not answer customer emails, but DoNotPay is an online service. When we send an email to a corporation, someone answers it. |
| DoNotPay Doesn't Give Up | We're also tenacious. We don't get the brush-off and, if they try, we'll keep emailing people until we find someone to handle your account issue. We have the access and the time to handle corporate-level hassles, though most everyday people don't. |
Is Instagram being difficult? DoNotPay Can Help You Sue Them
Instagram may decide that they don't want to recover your account for any number of reasons. Don't worry, you have another option. As a service, DoNotPay can actually help you sue Instagram for access to your account. Whether they have blocked you without reason or are allowing a hacker to steal your Instagram identity, they can be held legally accountable and you can get your account back.
DoNotPay Helps You Reset All Your Forgotten Passwords With the Click of a Button
Having other password and account issues? Losing an email or phone number or getting hacked can wreak all sorts of havoc on your digital life. DoNotPay can help with any service and account you may be having issues with. Here are a few other essential recovery services we can help you with.
What Else Can DoNotPay Do?
DoNotPay actually has a wide range of online legal and procedural services that are designed to save you time, hassle, and money. Here are a few more things we can do online to make your life easier.
Conclusion
Instagram may not be available to help, but we are. If you forgot your Instagram password or have been recently hacked, we can help get your account back by any means necessary. Subscribe to DoNotPay today.