Find Help Here if You Forgot Your My Eyes Only Password Details
As a top multimedia instant messaging app, Snapchat makes it possible for users to exchange short videos and photos that disappear after views. My Eyes Only is a much-loved Snapchat feature that lets app users keep their most private photos safely stored away. If you forgot your My Eyes Only password details, you'll have an incredibly hard time getting these cherished images back. According to Snapchat, there isn't a way to reset your My Eyes Only passcode without your current one, unless you're ready to lose everything you've stored.
Fortunately, Recover Account Passwords from DoNotPay makes accessing accounts after you've lost their passwords much easier. With DoNotPay, you can contact Snapchat directly to get a password reset link sent to your current email address. The Recover Passwords product from DoNotPay can also help you regain access to platforms like Gmail, Facebook, Instagram, and Steam, as well as many others.
How to Reset Your My Eyes Only Password on Your Own
To reset your My Eyes Only password on your own, you'll have to:
Open your Snapchat app and access the "My Eyes Only" tab under "Memories"
Tap "Options"
Choose "Forgot Password"
Enter your current password for your main Snapchat account
Click continue
Create and confirm your new password
Keep in mind that this method of resetting your My Eyes Only password will instantly empty all stored content in this section of the app.
If You Can't Change Your My Eyes Only Password
Without your current passcode, you run the risk of deleting all of your stored images on My Eyes Only. Although you can reset your standard Snapchat password without remembering your current one, this isn't the case for this special feature. When My Eyes Only passcodes are manually reset, all stored images and videos are instantly deleted, and reaching out to Team Snapchat by private message isn't going to help. This is done to protect the sensitive nature of the materials that people place here.
You'll also run into serious problems if you can't remember your main Snapchat password either. Without your Snapchat password, you won't even have the option of manually resetting your My Eyes Only login credentials.
Reset Your Passcode Manually and Then Retrieve Your Lost Data in Other Ways
There are, however, a few ways in which you may be able to retrieve photos and videos that are deleted from My Eyes Only storage after a manual reset:
Use your iPhone's "My Data" submit request button to recover deleted photos
Use a file browser to search through the folders on your phone (Android devices only)
Go to "Settings" on your phone and tap "My Data" under the "Privacy" tab to search for deleted images individually
These three troubleshooting methods might help you obtain some or all of your lost content, but they will take time and a fair amount of patience. Moreover, if you regularly clear highly sensitive images from your phone or if you've installed a data cleaner on your device, they might not be viable options at all. Thus, using DoNotPay is a far better way to access this special Snapchat feature and your stored content after you've forgotten your password.
Reset Your My Eyes Only Password With DoNotPay
Resetting your My Eyes Only Password with DoNotPay is a cinch. All you have to do is:
1. Go to the Recover Passwords product on DoNotPay and select the type of account you are trying to recover, such as email, streaming service, social media, gaming, eCommerce, and more.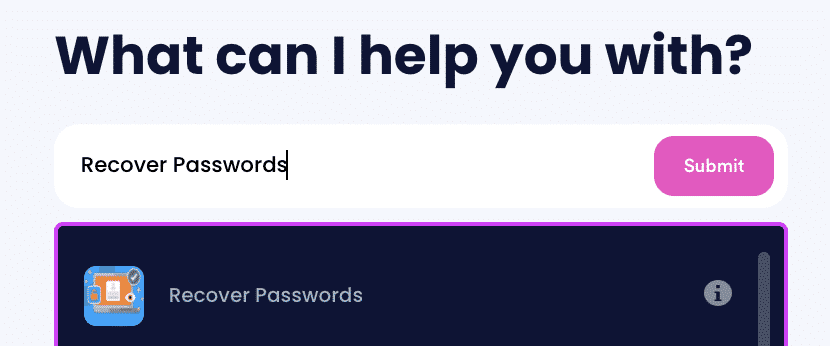 2. Tell us more about your account, including usernames and associated emails and phone numbers.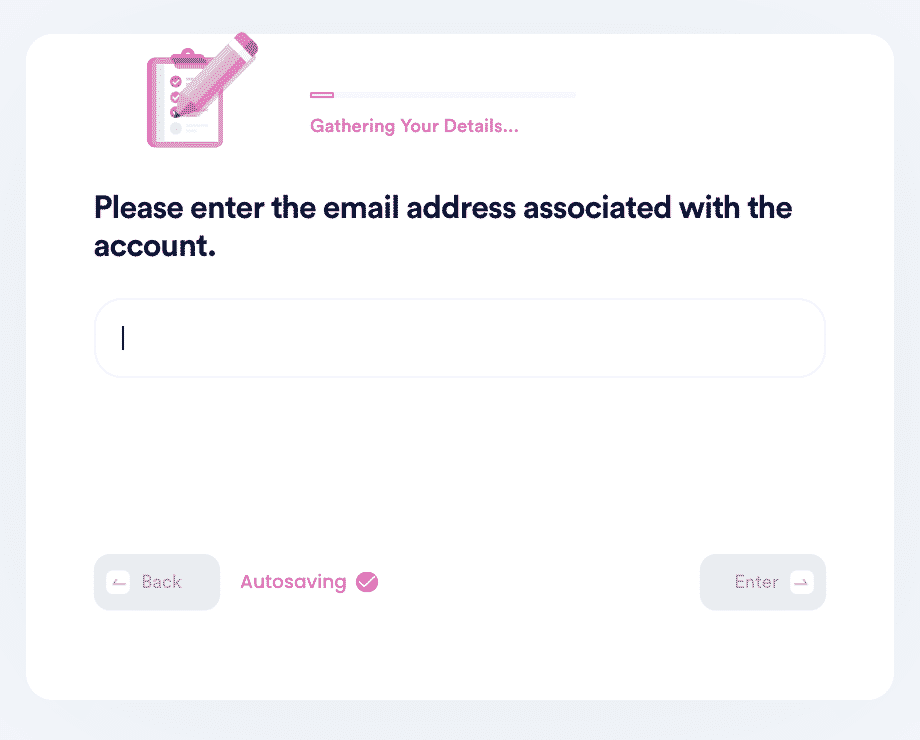 3. Help us verify your account ownership by entering the date you first created the account, when you last logged in, and any payment methods saved under the account.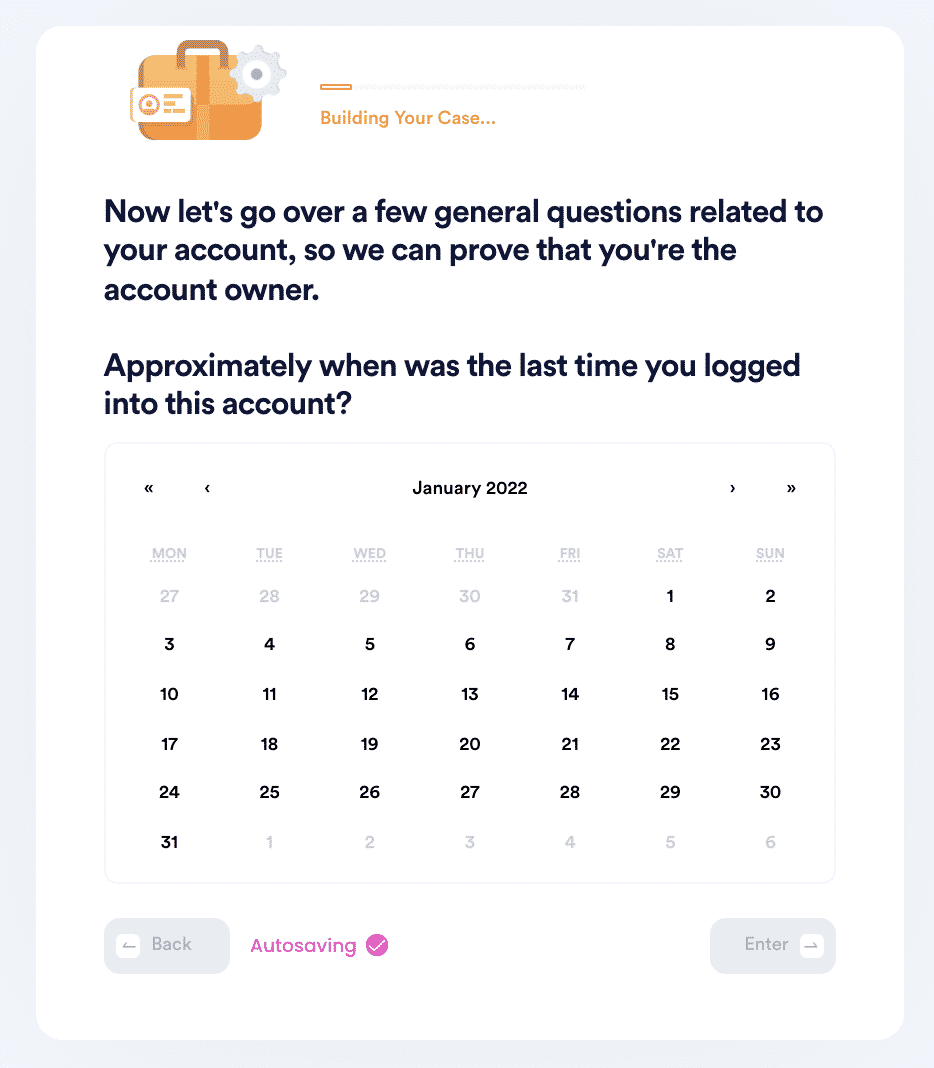 4. Upload photographic evidence if you have any that can help prove your account ownership.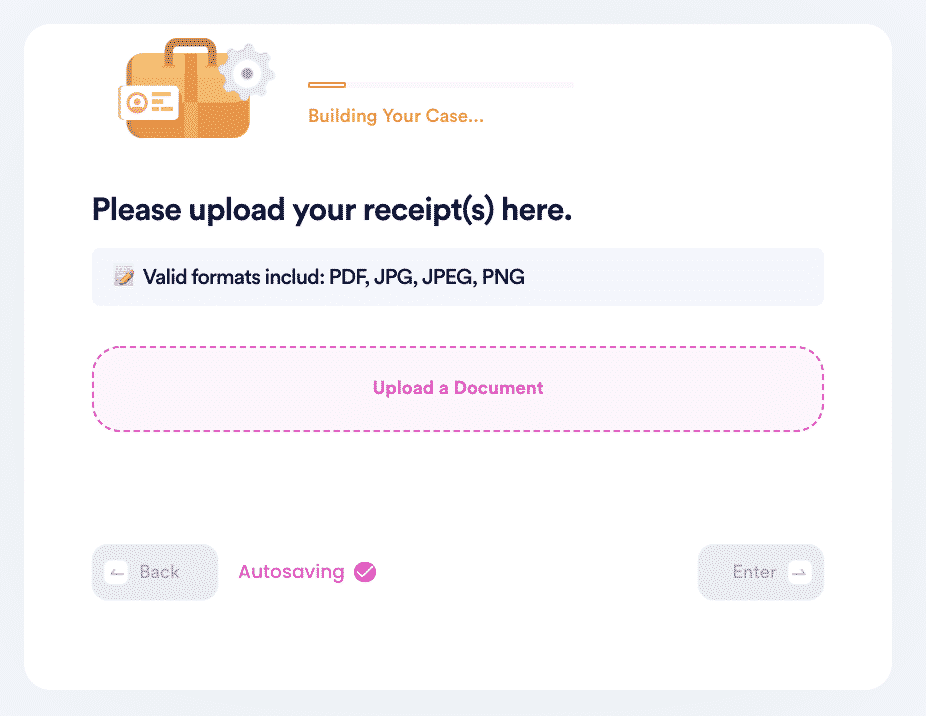 5. Enter any last known or previously used passwords to help verify your identity.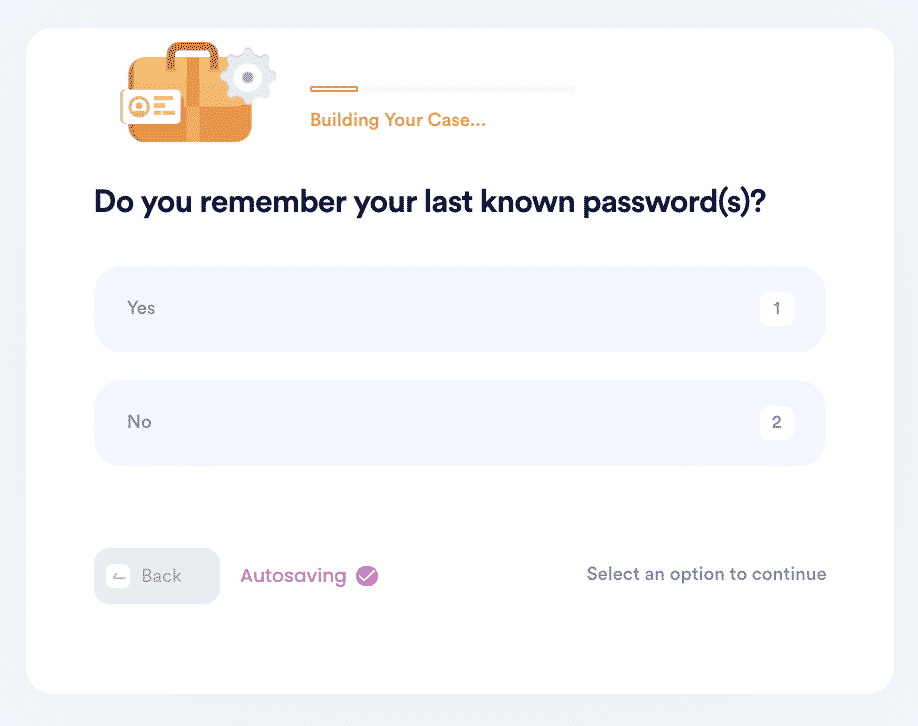 6. Enter your contact information and submit the task!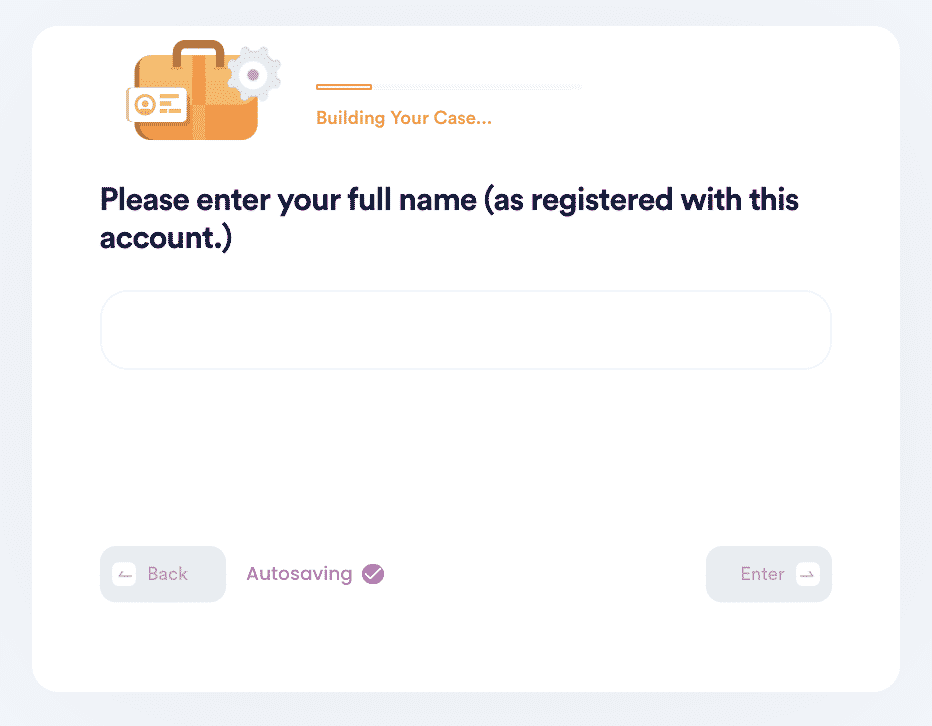 And that's it! DoNotPay will contact the service provider on your behalf to ask for a password reset link to be sent to your current email address that you have access to. You should hear back from them directly via email for more updates regarding your issue.
Why Use DoNotPay to Reset Your My Eyes Only Password
When you use DoNotPay to reset your My Eyes Only password, you may be able to avoid losing the sensitive data that you've stored. More importantly, you won't need to remember your current My Eyes Only passcode. You don't even have to have your main Snapchat login credentials. If necessary, DoNotPay can help you reset these too.
Using DoNotPay to recover account passwords that you've lost is:
Fast - You don't have to spend hours trying to reset your password or wait weeks waiting to hear back from Snapchat
Easy - You don't have to struggle to try to remember the answer to your security question
Hassle-Free - You can rest assured knowing we'll make the best case for you to get access to your account
Is Snapchat Being Difficult? DoNotPay Can Help You Sue Them
If you believe that Snapchat has impinged upon your privacy rights, failed to provide the legally required protections, or has broken the law in other ways, DoNotPay can help you sue them. The DoNotPay Sue Now product makes taking legal action easy.
DoNotPay Can Help You Reset All of Your Forgotten Passwords With Just One Click
Whether you've forgotten your Windows 10 password or your Wi-Fi password, DoNotPay can help. You can use the DoNotPay Recover Password product to reset your passwords for:
Best of all, DoNotPay can get the job done fast with just one click.
What Else Can DoNotPay Do?
As the nation's first and most-trusted robot lawyer, DoNotPay can help you solve a vast number of problems. With DoNotPay, you're able to:
and many other things. If you forgot your My Eyes Only password details and can't get back into your account, DoNotPay has got you covered. Sign up for a DoNotPay subscription now to get started.