Forgot Your Firefox Master Password? Take 6 Easy Steps to Recover it Fast!
If you , you may feel like crying, shouting, or throwing the nearest object across the room. Roughly one-third of people surveyed feel frustrated enough to cry or scream when they forget their password. Between confusing instructions and failed recovery efforts, the prospect of trying to is enough to sour your mood for the rest of the day.
The good news is you no longer have to endure these feelings of frustration. Whether you or forgot your Windows 10 password, you can prevent anxiety and avoid wasted time with DoNotPay's proven password recovery solution. Read on to discover how to recover a lost password and access your Firefox account in six easy steps.
How to Reset Your Firefox Master Password On Your Own
If you would like to try , it's best to head to a spot where you can count on reliable internet access and where you typically use your mobile devices without trouble. Then, give your patience a boost and try the strategies below.
Firefox Master Password Reset Instructions
Before following the instructions below, make sure you are aware that you will lose any stored information in the Password Manager. The removal of your stored information is a security feature designed to prevent strangers from trying to reset your Master Password to access your other passwords. Here are the measures to take to reset your Master password:
Enter the following link into your address bar: chrome://pippki/content/resetpassword.xul
Press the "Enter" key.
Click on "Reset."
Click "OK" when you complete your reset.
Be sure to follow the "Password Quality Meter" to monitor the strength of your password.
Measures to Explore If You Have Problems Resetting Your Primary Password
If you have trouble resetting your password, there are two measures you can try. First, you can click on "Search Support" for the latest articles and guidance on resolving issues. You can also join the Firefox online community to receive guidance from other Firefox users.
How to Reset Your Firefox Master Password with the Help of DoNotPay
If you are like many people, your attempts to recover your Firefox master password on your own may not always be successful. And if your recovery efforts fail, your frustration may evolve into feelings of despair and helplessness. The DoNotPay app enables you to reset your Firefox master password quickly and easily so you can turn your attention to the more important aspects of your life.
DoNotPay lets you recover your password in 6 simple steps:
1. Go to the Recover Passwords product on DoNotPay and select the type of account you are trying to recover, such as email, streaming service, social media, gaming, eCommerce, and more.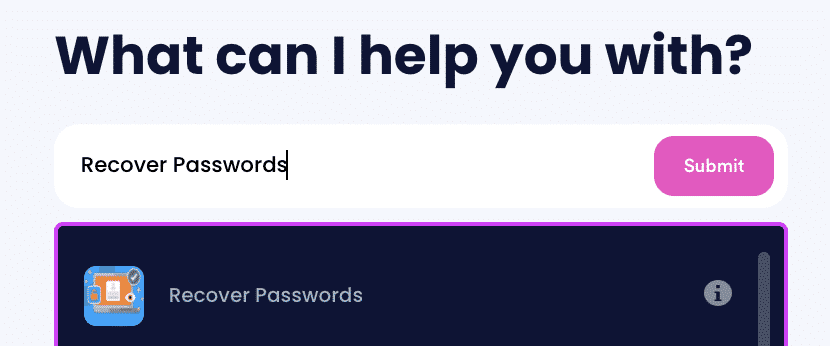 2. Tell us more about your account, including usernames and associated emails and phone numbers.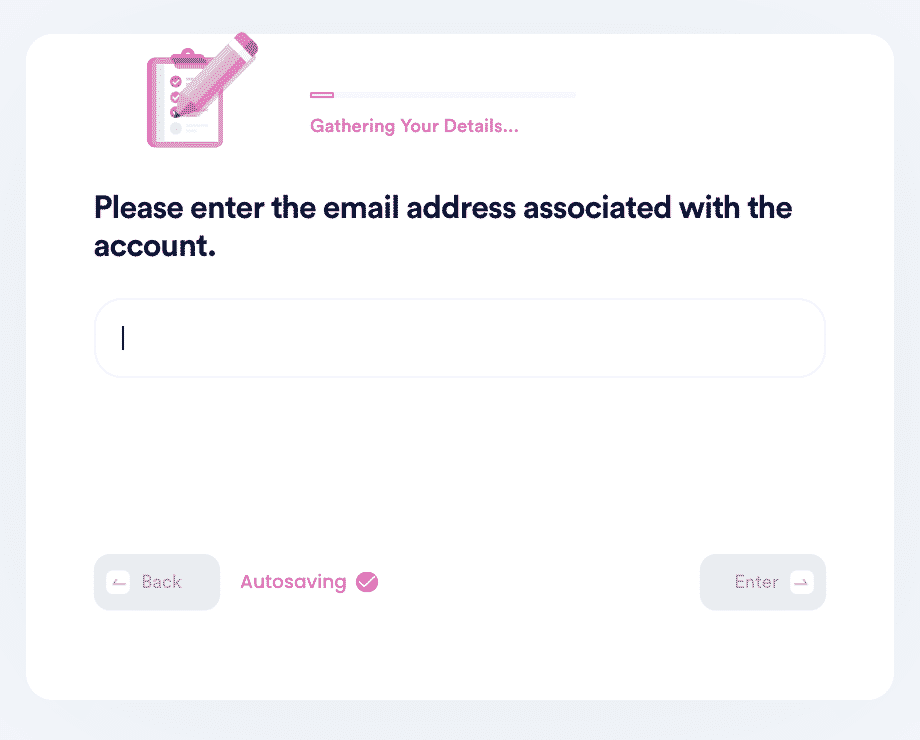 3. Help us verify your account ownership by entering the date you first created the account, when you last logged in, and any payment methods saved under the account.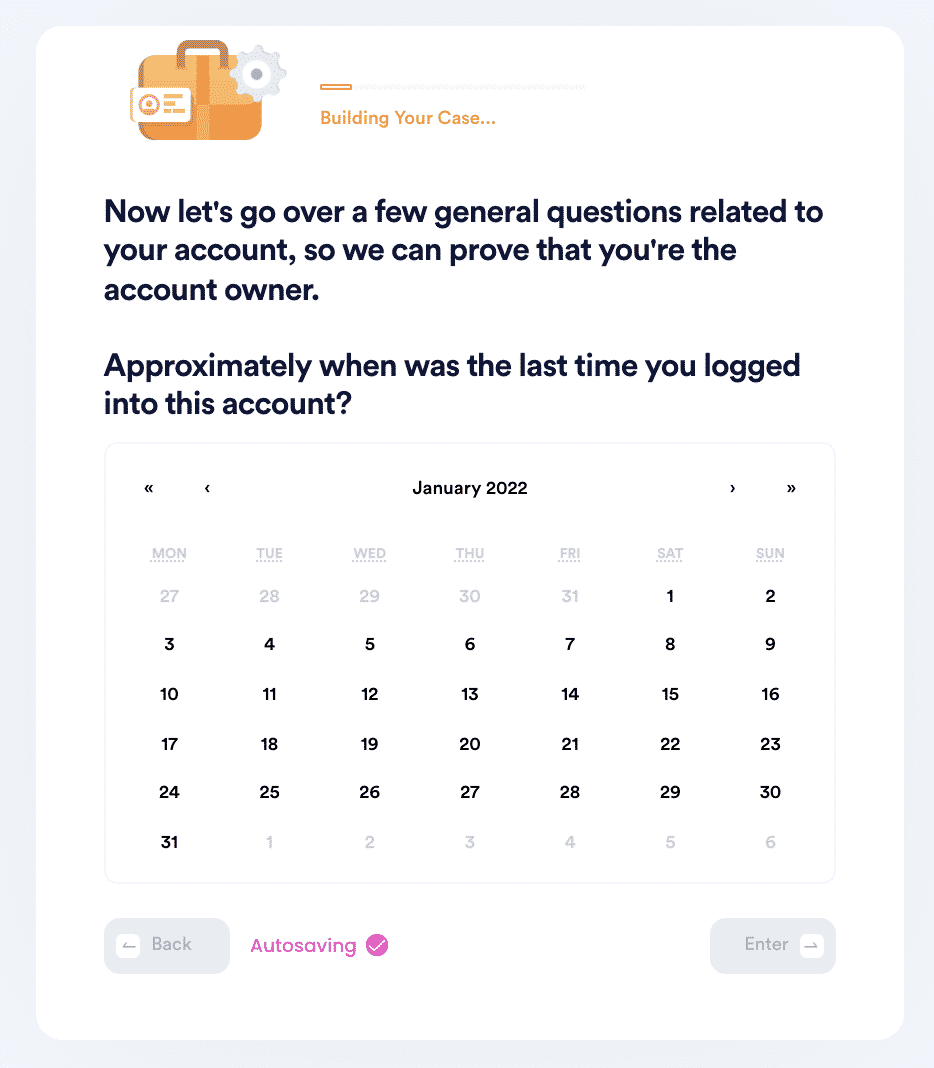 4. Upload photographic evidence if you have any that can help prove your account ownership.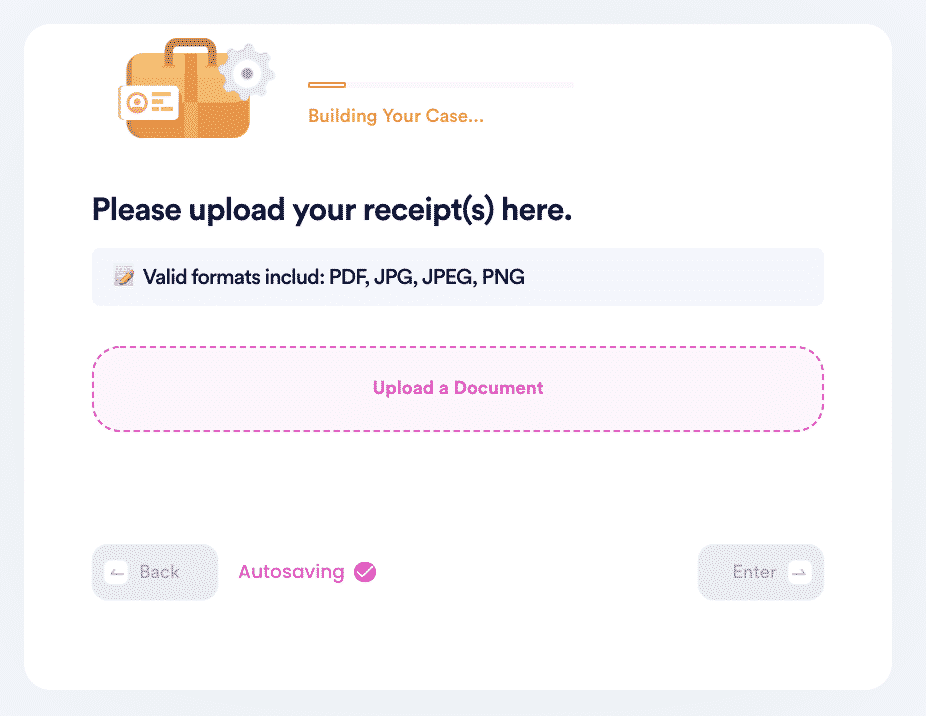 5. Enter any last known or previously used passwords to help verify your identity.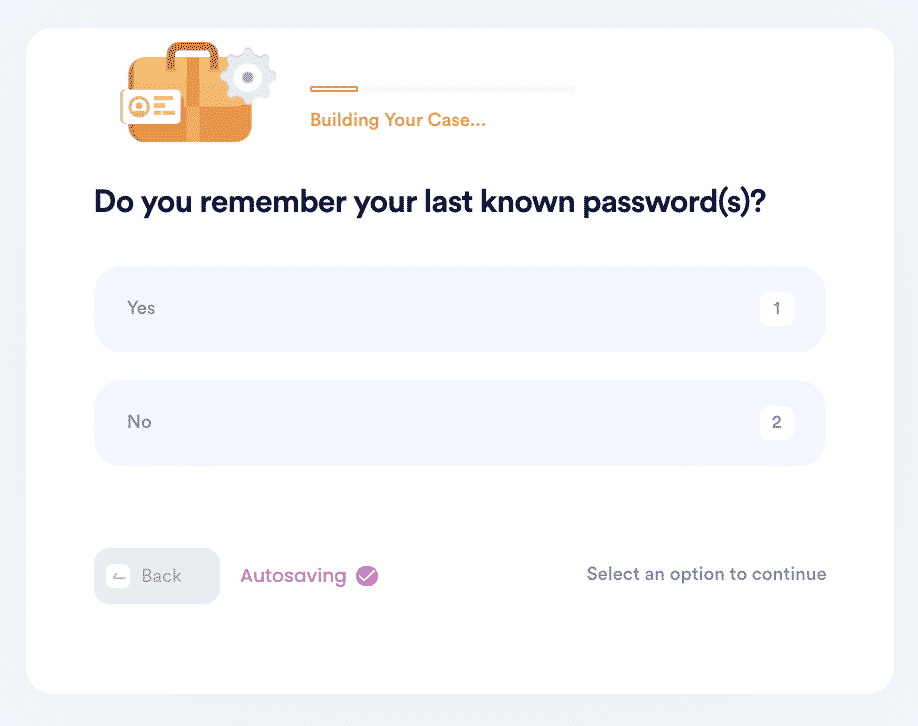 6. Enter your contact information and submit the task!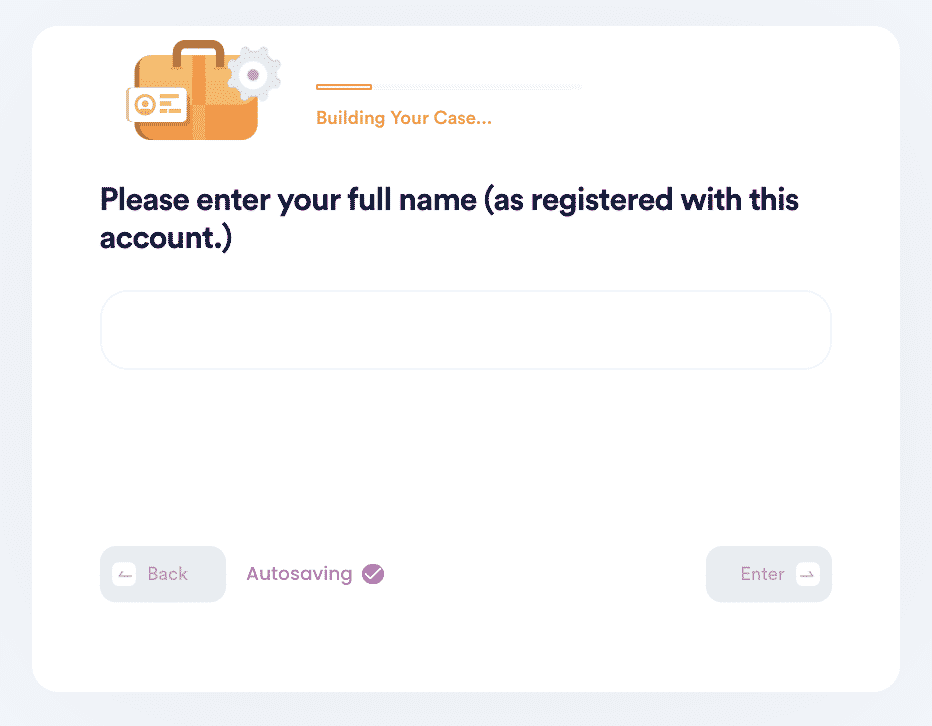 Why use DoNotPay if you forgot your Firefox Master password?
DoNotPay enables users to reset their Firefox Master password quickly and conveniently from any location. After finishing the six easy steps above, you can prepare to settle back into your online routine with confidence. Below are three reasons why Firefox users count on the DoNotPay app to reset their passwords:
| | |
| --- | --- |
| Speedy Results | When you use DoNotPay to reset your password, you can leave your password woes behind you in a matter of minutes. |
| Easy to Use | The DoNotPay team makes the app intuitive and easy to navigate - even for first-time users. |
| A Successful Result | You can count on DoNotPay to help you successfully reset your Firefox Master password. |
DoNotPay Helps You Reset All Your Forgotten Passwords With The Click Of A Button
Now that you are using Firefox with ease once again, you can turn your attention to your other accounts with forgotten passwords. DoNotPay is here to help you recover passwords to your other key accounts with ease. Here are some of the many password-related issues DoNotPay can help you resolve:
How Else Can DoNotPay Simplify Life For You?
DoNotPay offers a vast array of solutions to help people on the go make the best use of their time. The benefits of DoNotPay extend far beyond password recovery. Here are some other ways DoNotPay can make life easier for you:
DoNotPay was created to deliver fast, user-friendly solutions to everyday problems. We invite you to so you can easily access the thousands of ways we can help you overcome life's obstacles.