Look up parking tickets by license plate number - and appeal them!
When you receive a parking citation, you may have trouble searching up your ticket online. There are many ways to find your parking ticket information to resolve your citation, including using your license plate number. When you look up your ticket details, you can choose to either pay your fine or appeal the citation. To learn how to find your parking ticket using a license plate number, how to pay a fine, and how to appeal a citation without a lawyer with , read the article below.

Finding your ticket using a license plate number
If you know you have gotten a parking ticket but are not sure how to find this ticket online, there are many ways that you can search for your citation. Most states will have their own online databases that you can use to look up any outstanding parking citations. The most common methods to look up a parking ticket in these databases are using:
Your parking citation number
Your car's license plate number
Depending on the state or city where you have received your parking citation, you can find the database you need to search for your ticket information and resolve your infraction.
Is challenging a ticket worth it?
You may be wondering if it is easier to appeal your parking ticket or just pay your fine. While challenging your parking citations may seem intimidating, you can dispute tickets without taking up too much of your time or energy. It is always worth appealing a ticket to possibly avoid paying expensive fines. can help you dispute any parking citations in just a few minutes, without any extra hassle or wasted time.
How much does a parking ticket lawyer cost?
You may be wondering if hiring a parking ticket lawyer to help you appeal your citation is worth it. While hiring a lawyer may seem comforting, legal fees can cost you anything from $100 to more than $1000 to challenge your parking citation. Spending this much money to appeal your parking ticket is not necessary. and our free app can help you dispute your ticket affordably and quickly without the hassle of hiring a lawyer.
Do I need a lawyer to appeal a parking ticket?
For those looking to dispute a parking ticket, the process can seem unclear and confusing. However, this does not mean you need to hire an expensive lawyer to challenge a parking citation and win. While a lawyer may seem like a helpful source of guidance, lawyer's fees can make you pay more than you need to. is a free app with the world's first robot lawyer, helping you make sure you know all of the information you need without having to hire an expensive lawyer. With DoNotPay, challenging a parking ticket can be affordable and easy.
Can DoNotPay fight parking tickets from private companies?
Getting a parking ticket from a private parking company rather than a city or state can be a confusing process. It may seem harder to challenge a private company's citation than one from a public parking authority. But, it is important to know that you can always dispute a parking ticket from a private company. DoNotPay can help you fight citations from any private company, including major parking companies such as:
Towne Park
Standard Parking
Lanier Parking
Imperial Parking
AMB Parking
DoNotPay can challenge tickets from these private parking companies and any others that may have issued you a parking ticket, helping you avoid high fines.
Will a parking ticket raise my car insurance?
If you have gotten a parking citation of some kind, you may be worried that your infraction will affect your car insurance. While some kinds of traffic incidents can raise your insurance rates, parking citations will not raise your insurance. Parking violations are not considered moving violations, so they will not cause you to pay more in insurance. Some traffic violations that can raise your car insurance rates are:
Speeding tickets
Car accidents
Red-light tickets
Texting and driving
Driving under intoxication
You can read more about how parking violations can impact your car insurance here and here.
To summarize...
| | |
| --- | --- |
| Can I find parking tickets with my license plate number? | Yes |
| Can I appeal my parking ticket? | Yes |
| Is disputing a parking ticket worth it? | Yes |
| Do I need to hire a parking ticket lawyer? | No |
| Can DoNotPay help me appeal my ticket? | Yes |
| Can DoNotPay appeal with a private parking company? | Yes |
| Will a parking violation affect my insurance? | No |
| Can I get a parking citation in a rental car? | Yes |
| How long does DoNotPay take to appeal a ticket? | Less than 120 seconds |
Contest your parking tickets in less than 5 steps
Once you have successfully found your parking ticket information online, you may be thinking about disputing your citation. You can appeal your parking citations in 2 minutes or less and potentially avoid paying any fines. All you need to do is:
Download the free app on your iPhone (Android users can use their )
Open the "Parking Tickets" product
Enter any relevant information regarding the ticket and the circumstances behind it
Provide the state you got the ticket in
Select "Send the letter for me" or "Send the letter myself"
After that, you are all set. You can look for a response letter in the following weeks regarding the ticket issuer's decision.
How else can DoNotPay Help?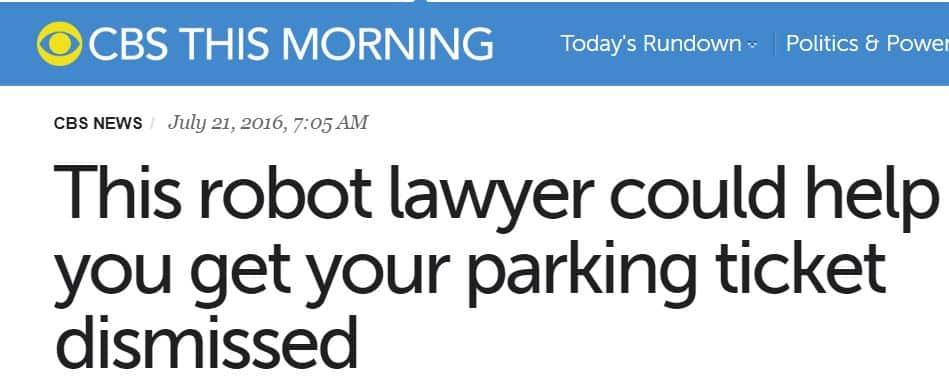 Create a power of attorney

And so much more!