How to Fight and Waive Eventbrite Fees 
Is your event planning business looking for ways to eliminate all or some of the  you've been charged? Eventbrite is an online ticketing platform that allows you to create, share, find, and attend the events that fuel your passions.
But that all comes with a hefty fee. In this post, let's look at what Eventbrite is and how to take a big bite out of those fees they charge.
What Is Eventbrite?
Eventbrite is an online ticketing and event registration platform that isn't very transparent about the  they charge for their services. While they appear to be all upfront about their commission fees, they underemphasize the gateway fees, which is the cost of using different platforms to handle the money side of ticket sales. Eventbrite labels these fees as a 'Payment Processing Fee.'
Eventbrite will encourage you to pass these fees on to your attendees, which would eliminate the fees on your end. But this may cause you to lose sales over the fees, as the attendees will be paying more than your single ticket price.
How Are Eventbrite Fees Calculated?
There are multiple different  to consider. The commission fee you pay is the cost of using Eventbrite to host and promote your event. The gateway fee, or payment processing fee, is the cost of processing payments for the event.
Eventbrite has two different packages to choose from for your event. This includes the commission fee that Eventbrite charges you for the use of their platform and their tools. Here are those two packages and how commission fees are calculated:
Essential Package: 2% + $0.79 for each ticket sold
Professional Package: 3.5% + $1.79 for each ticket sold
However, this does not include the gateway fees. When you accept online payments, you need a payment gateway and a merchant account. These two work together seamlessly to handle the payment processing of your event.
Payment gateways are the way your event website and credit card networks work in tandem for you to accept payments. It is a secure portal for customer credit card information to be transferred to a bank or card issuer for authentication, as well as a secure portal for payment to be sent back to your event website authorizing the amount paid. If the authentication is denied, it will send the appropriate message back to your website.
If your payments are approved, they are then deposited into your merchant account for two to three days before they are then deposited into your bank account. This is to avoid any deposit of funds deemed to be fraudulent.
The average gateway and merchant account fees are calculated as 2.9% of the ticket price plus $0.30 per transaction. Now let's look at the two sets of fees associated with selling 100 tickets at $100 each on the Essential Package:
Eventbrite Commission Fees: (100X$100)X.02+(100X$0.79)=$279
Payment Processing Fees: 100X$100X0.025=$250-$320
The total fees paid on 100 100-dollar tickets is $529 to $599. Those figures jump from $759 to $829 for the Professional Package.
These fees add up quickly. Here are a few strategies for handling those fees:
| | |
| --- | --- |
| Using Stripe | You can save on these fees by using Stripe as both your gateway and merchant accounts, as they can be blended under one account serving both purposes. |
| Use a Different Event Service | Another alternative is to use a service like Event Smart to host and promote your event without any commission fees being charged to you. |
| Pass on the Fees | But what if you are already set up with Eventbrite, and you like everything about Eventbrite but the fees? Eventbrite wants you to pass those fees on to your customers. While that would eliminate them all from your perspective, that may also create a decline in ticket sales, defeating your purpose for the event. |
Another easy option is to have DoNotPay handle the hard work. Let's see how to appeal these fees and earn more money from your event by using the services from DoNotPay.
Make More Money and Pay Fewer Fees With DoNotPay
DoNotPay was designed to make issues like Eventbrite fees fast and easy to appeal. Do you feel as though you are being overcharged in excessive processing fees? DoNotPay has got your back.
Here's how you can use DoNotPay to appeal fees:
1. Search "appeal fees" on DoNotPay, choose the Fight and Waive Fees product, and select the type of fee you want to appeal.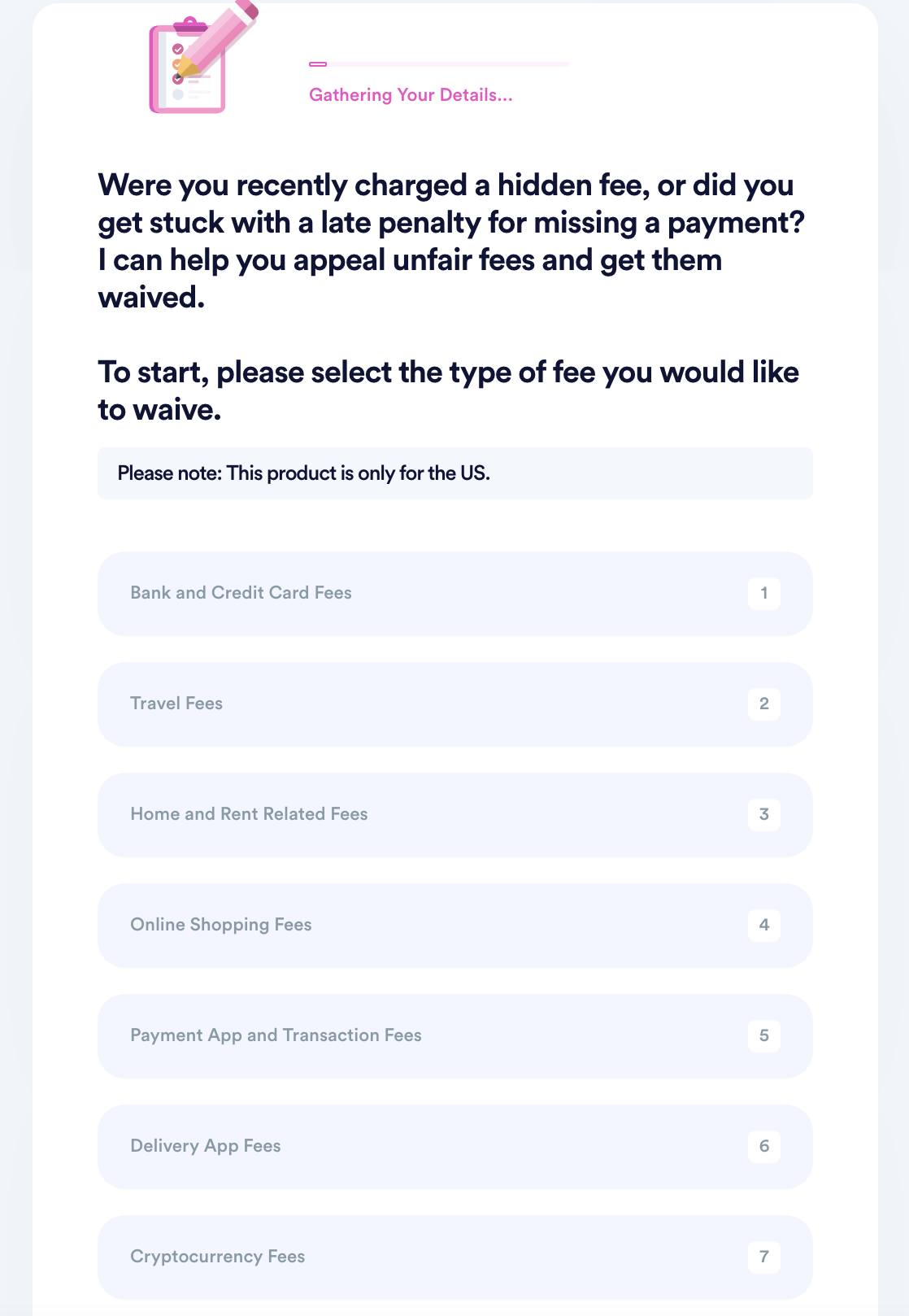 2. Select the merchant you want to appeal fees for and enter the details of your transaction, including an associated account if you have one.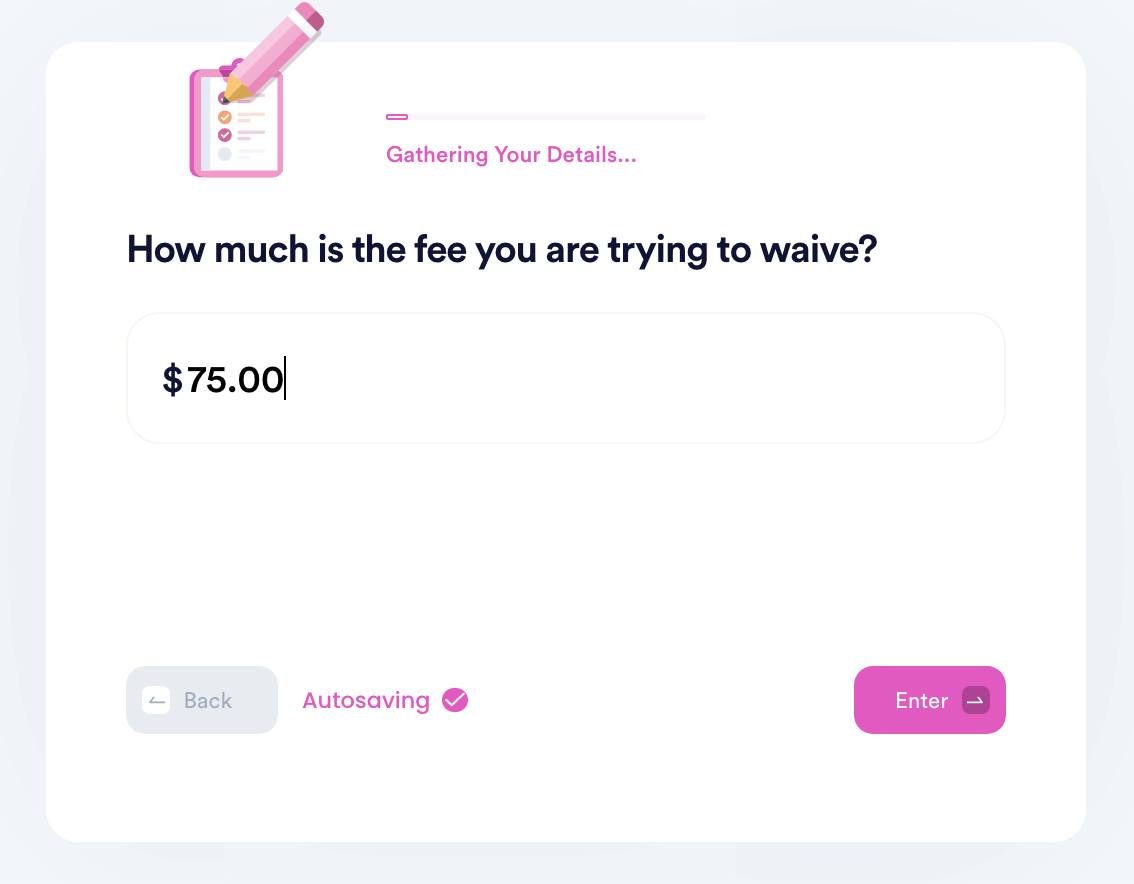 3. Submit your case! DoNotPay will generate the best argument for your case and make sure your fee waiver request gets sent to the merchant for processing.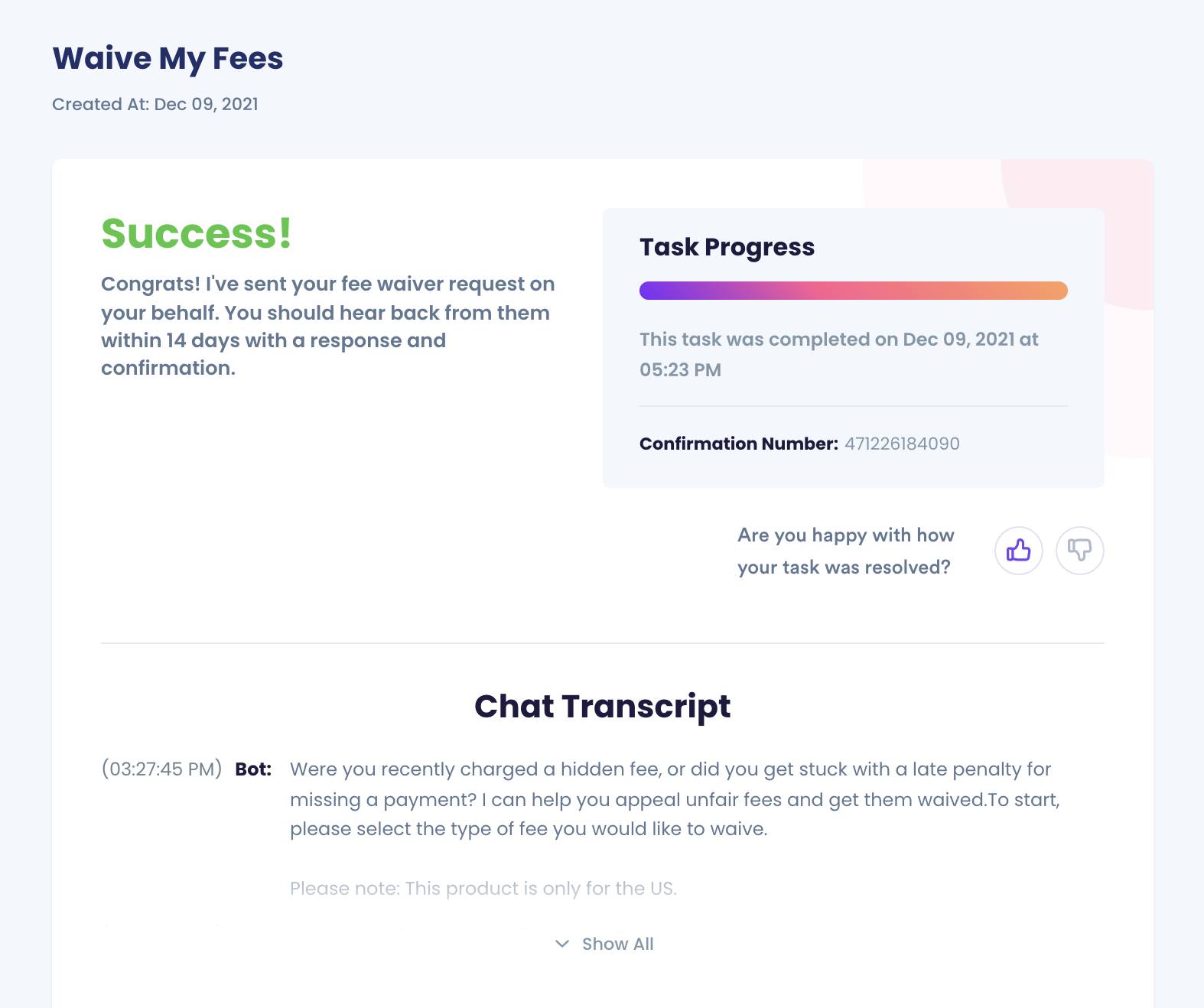 And that's it — DoNotPay will go to bat for you and your event!
What Else Can DoNotPay Do?
 are just a small sample of the fees you can appeal by using DoNotPay. Look at these other fee-related issues DoNotPay has had tremendous success with:
Robinhood fees

Shopify fees
Let DoNotPay show you how easy it can be to appeal Eventbrite fees today.