How To Get an ESO Refund Easy
The Elder Scrolls Online (ESO) is a popular online game made by Zenimax Online Studio. Bethesda published this multiplayer role-playing game in 2014. It is available on several devices such as Xbox and Playstation 4. It's estimated that around 16,390,010 players all around the world use the Elder Scrolls Online. If you want to quit playing the Elder Scrolls Online and get your money back, read on to see how to request an ESO refund!
How To Request an ESO Refund on Your Own

The Elder Scrolls Online rarely gives refunds, but you can still make a refund request if you think you are eligible for one. If you want to request an ESO refund, you should contact your retailer.
Here are the ways to request an Elder Scrolls Online refund:
| | |
| --- | --- |
| Can You Request a Refund Via | Yes / No |
| DoNotPay | Yes |
| ESO Website | Yes |
| Bethesda.net Store | Yes |
| Xbox One | Yes |
| PlayStation 4 | Yes |
| Steam | Yes |
| Stadia | Yes |
| Email | No |
| Phone | No |
| Letter | No |
| In Person | No |
How To Request a Refund on the Elder Scrolls Online Website
You can ask for your money back on the ESO website. Here is how to do it:
Visit

the ESO support page

Tap on

Billing

Choose a platform

Click on the issue you have—I have a game purchase issue / I have an ESO Plus issue / I have an in-game store issue

Hit

Refund Request

Follow the instructions and submit your request
It may take some time to process the request, but you should get a written confirmation of your refund approval.
How To Make a Refund Request From Other Retailers
When making an ESO refund request, you should contact the company you purchased the game from. Here is how you can request a refund, depending on your retailer:
Retailer

How To

Log in

>

Services & subscriptions

>

Manage

>

Payments Settings

>

Cancel

>

end now and get a refund

(if you qualify)

PlayStation Support Page

>

Request a refund

> follow the chatbot's instructions to get your Support ID and talk to an agent

Help Page

> Log in >

Purchase

> choose the item you want to get a refund for > select a problem >

I'd like to request a refund

> fill out the form >

Submit request

Profile

>

Purchases

>

Transaction History

> choose the game you want to get a refund for >

Request Refund

Contact the

Stadia customer support

Visit their

Help page

> choose a game >

Billing

> select a platform >

I have an in-game store issue

>

Request Refund

> follow the instructions and finalize your request
DoNotPay—The Best Way To Ask for an ESO Refund

If you don't want to go through the long procedures of requesting an Elder Scrolls Online refund, you can use DoNotPay. You can make a refund request in a few easy steps. Here is what you need to do:
Use your

to access DoNotPay

Select

File a Chargeback

Give your name and bank details

Type

Elder Scroll Online

as the name of the merchant

Follow our chatbot's instruction and submit your request
ESO rarely offers refunds, but if you use DoNotPay, we can make your claim stronger with a demand letter we will generate for you. Our robot lawyer can include all the Visa and Mastercard codes that can help you claim your refund. If it's necessary, we can contact the merchant on your behalf.
What Is the ESO Refund Policy?
If you bought any game or service from the ESO, you are not likely to get a refund when you cancel your purchase. In case you are not satisfied with the service, you can cancel your membership whenever you want to, but the company won't offer you a prorated refund.
In case the ESO terminates your membership or revokes any of the perks you had for any reason, you won't get your money back unless it was the company's fault. If you believe you've been wronged, you should contact their customer service.
You won't qualify for a refund if you don't like the content you downloaded, but if the company made a mistake with their products, you can get your money back.
According to their Terms of Service, the ESO will not provide refunds for their services, unless demanded by local law and Statutory Obligations.
The Elder Scrolls Online Virtual Currency Refund
If you possess any Virtual Currency, you can't get a refund for it, regardless of how you obtained it. ZeniMax may change the price of Virtual Currency purchase and is not obliged to notify you about the change. They won't offer you any refunds if you have been charged and do not agree with the changes.
Need Help With Canceling ESO? Use DoNotPay!

We can cancel ESO for you in a matter of minutes! With DoNotPay, you can end your ESO subscription without contacting the company and waste your time dealing with customer service. Use any to access DoNotPay and get help with your ESO cancellation!
What Can Make Getting an ESO Refund Complicated?
It is difficult to get an ESO refund because they have a strict no-refund policy. Even if you are not satisfied with a game because of bugs and other issues, it will be hard to get your money back. If you want to sound more confident when requesting an ESO refund, use DoNotPay!
Has My ESO Refund Request Been Approved?
You should get a written confirmation from the retailer you requested a refund from. Check your inbox and notifications regularly to see whether your request has been approved.
Does ESO Offer Free Trials?
Yes, it does. From time to time, the Elder Scrolls Online will offer free trials and beta testing. You should check their website regularly to see whether they have any offers.
When you sign up for an ESO free trial, they won't ask you to provide your credit card details.
Can't See Eye to Eye With the ESO? Use DoNotPay to Sue Them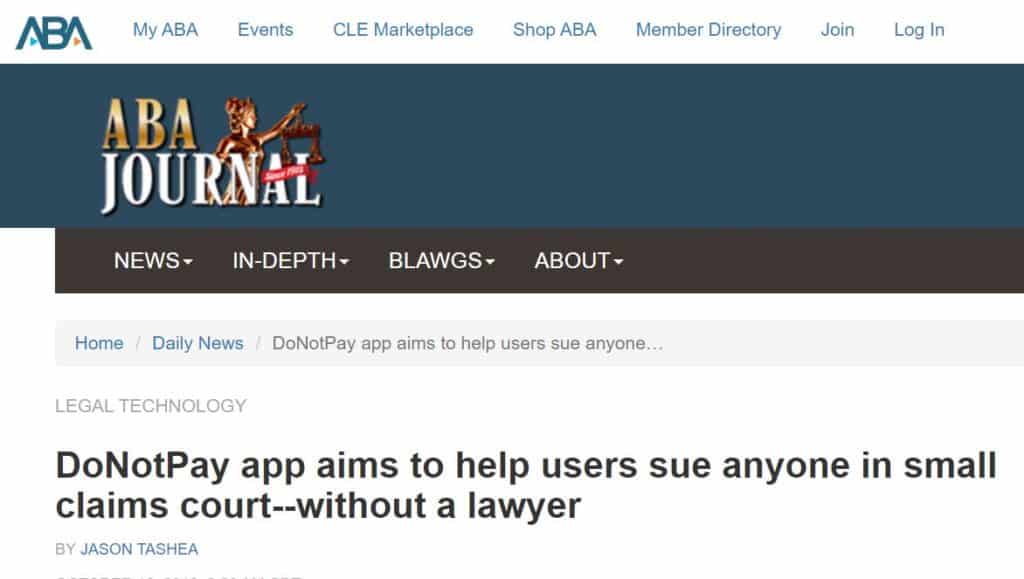 If you didn't get your justice even after the arbitration, you can use DoNotPay to sue ESO in small claims court. DoNotPay received the Louis M. Brown Award for Legal Access from the American Bar Association. We make the process of bringing anyone to small claims court easy. DoNotPay can assist you in collecting the documentation, filling out forms, and preparing for the court appearance.
DoNotPay Can Be Your Virtual Assistant

With DoNotPay, you can tackle a myriad of administrative issues! We can help you get a Spirit Airlines refund, appeal parking tickets in Salt Lake City, cancel NextCare membership, claim compensation for poor British Airways Wi-Fi, and much more!
Open DoNotPay in your and check out how we can help with:
Fighting speeding tickets

Disputing traffic tickets