A Step-By-Step Guide to Applying for Clinical Trials in New Jersey
A clinical trial is one of the best ways of examining a certain drug, treatment, or medical device. New Jersey has many clinical trial facilities with thousands of clinical studies you can enroll in. 
If you're a New Jersey resident and you'd like to apply for clinical trials near you, DoNotPay can help you find clinical trials that fit your preferences.
How To Find and Apply for Clinical Trials in NJ With DoNotPay

Want to participate in clinical trials, but you're not sure where to begin? DoNotPay is the most reliable way of finding medical surveys, various treatments, and observational clinical research, paid clinical trials for healthy volunteers, and other related studies. 
You'll find a variety of medical trials you could enroll in by following these steps:
Sign in to your account in a

web browser

 

Click on

Get Started

in the

Clinical Trials

section

Setup the filters according to your preferred location, compensation, or type of research

Select the study you'd like to enroll in and click on

Contact Now
DoNotPay will send an email to the researchers to complete your application, which can significantly increase your chances of enrollment. Rely on us to apply for diabetic, pancreatic cancer, depression clinical trials, and many more. 
Other Options for Finding Clinical Studies in New Jersey
Besides looking for a clinical trial in New Jersey on ClinicalTrials.gov and the World Health Organization (WHO) website, these are also suitable alternatives:
Visit the website

Click on the

Patients

option

Type in your condition and preferred location—in this case, New Jersey

Click on the

Search

button

Select the trial you like

Visit the website

Click on

Clinical Trials

in the drop-down menu of the

Research

tab

Set up the filters

Select the trial you like
Why Rely on DoNotPay for Your New Jersey Clinical Trials Queries?
You have plenty of options to choose from when trying to find a clinical trial by yourself, but relying on DoNotPay is a better and much quicker option.
Besides contacting the researchers on your behalf, DoNotPay also offers many other useful features:
Our app allows you to bookmark all trials you're interested in but not ready to apply for yet

You can organize the trials you applied for or enrolled in based on the distance or compensation to monitor the progress easily

You can change the preferences whenever you want and adjust them to your current location, condition, and similar

DoNotPay updates the list of available trials frequently to allow you to stay informed about the newest studies

You can set up our notification feature and get alerts when there's an upcoming trial close to your preferred location
What Are Clinical Trials and Why Should I Participate?
Clinical trials help researchers test a new drug or drug combination as well as medical devices that could help patients and improve their quality of life. 
Researchers usually concentrate on illnesses that don't have the best possible treatments available to find a better option that causes minimal side-effects. 
You can find various treatment clinical trials in New Jersey regardless of the condition you're suffering from, especially if you rely on DoNotPay.
Your enrollment in clinical trials will help the researchers find a better drug for a certain disease and push medicine and science forward.
Other than improving the quality of your and other patients' lives, another reason why you should consider enrolling in medical studies could be the profit. 
Are There Paid Clinical Trials in NJ?
Paid clinical studies have become super popular because participants can earn thousands of dollars during a single clinical trial. Not all clinical studies are paid, but the majority of researchers do offer decent compensation.
The amount ranges from $10 for short medical surveys to up to $10,000 for extensive trials that last a few months. 
It is easy to become greedy and participate in multiple trials because of the money, but you shouldn't underestimate the potential risks each clinical trial brings. 
Before you sign the contract, read the protocol in detail and take everything into consideration, especially if you're enrolling in phases 0 or I. During these two phases, you can earn a lot of money because the risk of severe side-effects is greater.
Clinical Trial Phases Explained
To better understand the definition of clinical trials, we can't avoid explaining clinical trial phases. You should know what each phase implies and which ones carry the highest risk, so you can make an informed decision. 
Phase 0
This phase isn't obligatory, but it's quite common. Phase 0 is dedicated to testing the effect a new medicine has on humans and whether it's dangerous for the body.
It usually includes up to ten people and brings the highest risk of side-effects.
Phase I
Phase I is dedicated to determining what dosage is safe for the majority of participants. The researchers further examine the safety and identify all side-effects.
This phase involves a small group of people—usually no more than 50 participants. The risks in Phase I are still high, and that's why volunteers can get significant compensation.
Phase II
This phase includes at least two groups of volunteers. One is a placebo control group while the other gets a new treatment. Phase II is dedicated to determining the best dosage that's efficient yet safe for all participants.
In this part of the trial, the researchers should establish a dosage that will be used for treating the illness in question.
Phase III
The researchers further monitor the effects of a drug or treatment on larger groups of people. Phase III is dedicated to comparing a new medicine to the treatment that's already in use. It includes hundreds, sometimes thousands of volunteers.
Phase IV
The final phase monitors the medicine while it's in active use publicly. It determines long-term effects and efficiency.
Types of NJ Clinical Trials
To determine which type of clinical study in New Jersey would be the best choice for you, you should know their essential characteristics:
| | |
| --- | --- |
| Treatment | Testing new drugs, medical devices, surgical procedures, and similar |
| Prevention | Finding better alternatives to prevent certain conditions or illnesses from developing or returning |
| Diagnostic | Finding better solutions to identify diseases and conditions  |
| Screening | Establishing reliable ways to detect health issues  |
| Observational | Observing how a certain lifestyle and habits influence volunteers' health |
| Quality of Life | Finding ways to improve the quality of life for people who suffer from a certain disease |
| Genetic | Working on predicting certain illnesses found in the family history of volunteers |
Facing Other Issues? Count on DoNotPay's Efficient Assistance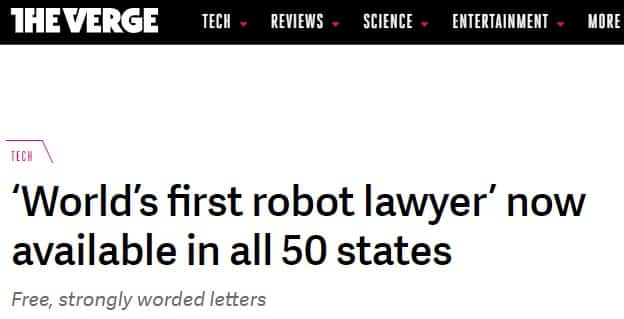 DoNotPay goes above and beyond to help you find the closest clinical trial regardless of which city you live in. With us, you can apply for clinical studies in Pittsburgh, Atlanta, Baltimore, and other cities in America.
Access DoNotPay from your web browser, and rely on our assistance when you need to:
Contest traffic tickets

Dispute speeding tickets