When It's Not a Match—Cancel Zoosk With DoNotPay in a Heartbeat!
Zoosk is one of the oldest online dating apps that currently has over 40 million members.
The app has a free version, but you can't do much with it apart from creating a profile and checking out other users. To contact other members you have to sign up for a paid subscription.
If Zoosk is not the right matchmaking tool for you, we will help you cancel your account quickly.
DoNotPay Cancels Zoosk Instantly!

It only takes a few steps to get out of your Zoosk subscription with DoNotPay.
Here is how:
Open DoNotPay in your

Tap

Find Hidden Money

Type in Zoosk as the name of service

Wait for our confirmation that your subscription is canceled
We can also help you swipe left your other subscriptions. Connect your email or bank account to DoNotPay and our app will locate all your active memberships. You can then cancel those you don't use with DoNotPay.
Other Methods You Can Use To Cancel Your Zoosk Subscription
Zoosk works both as a website and a multi-platform app, so there are several ways to cancel your account. Here are some of the possibilities:
| | |
| --- | --- |
| Can You Cancel With | Yes / No |
| DoNotPay | Yes |
| Email | No |
| Phone | No |
| Letter | No |
| In-Person | No |
| Company website | Yes |
| Amazon | Yes |
| Google Play Store | Yes |
| Apple App Store | Yes |
Canceling Your Zoosk Subscription on the Company Website
If you paid for your subscription directly on the Zoosk website, you have to use the same path to cancel it. You can do this from your PC or mobile device.
Here is how:
Go to the Zoosk website

Click the

Log In

button in the top right corner

Click on your Zoosk display name

Pick

Account Settings

from the drop-down menu

Click on the

Subscription

option from the left side menu

Click

Cancel My Subscription

Follow the steps to complete the process
Canceling Your Zoosk Subscription on the Google Play Store
Cancellation of the Zoosk Android app has to go through the Play Store.
Follow these steps:
Open the Google Play Store

Tap the three horizontal lines to access

Menu

Select

Subscriptions

Tap Zoosk

Tap

Cancel Subscription

Follow the instructions to finish canceling your subscription
Canceling Your Zoosk Subscription on the App Store
If you signed up for Zoosk on the App Store or iTunes, you have to use the same method to cancel it.
Get your iPhone and follow these steps to cancel:
Tap on

Settings

Tap on

iTunes and App Store

Tap your

Apple ID

Choose

View Apple ID

Scroll down until you find the

Subscription

option and select it

Find your Zoosk Subscription

Tap

Cancel Subscription

Tap

Confirm
Canceling Your Zoosk Subscription on Amazon
If you purchased your Zoosk subscription through Amazon and want to cancel it, you have to turn off the automatic renewal in your Amazon account. You can do this by accessing the Amazon website or one of your Amazon apps.
Here is how to turn off Zoosk auto-renewal via a web browser.
Go to the Amazon website

Click the

Sign in

button in the top right corner

Select

Your Apps and Devices

from the

Your Account

menu

Click on the

Your Subscriptions

option

Find Zoosk in the list of your current subscriptions

Turn off auto-renewal
If you are using an Amazon device, you need to access the My Subscription feature. Once you do that, you can cancel your Zoosk subscription.
Does the Zoosk Subscription Renew Automatically?
This depends on the payment method selected during your purchase. If you pay with a credit or debit card, or through a third-party website, the subscription will renew automatically.
What Happens if I Cancel Zoosk in the Middle of the Subscription Term?
Zoosk doesn't offer any refunds if you cancel before your subscription term ends. You can still use your account and the cancellation will become effective when the current billing period expires.
Can I Pause My Zoosk Subscription?
You can temporarily hide your profile, but your subscription will remain active.
If you decide to pause your account:
Your profile won't be shown to other Zoosk members

You will retain your connections, and message history

You won't receive messages, emails, or notifications

You will still be charged for your subscription
How Will I Recognize Zoosk Charges on a Bank Statement?
Here are some examples of Zoosk charges:
| | | |
| --- | --- | --- |
| ZOOSK, 020 3051 6952 | ZOOSK 1-888-939-6675 | ZOOSK 14153621000 US |
| ZOOSK 1-888-939-66, 188-89396675 | ZOOSK 1-888-939-66 | |
Discover DoNotPay's Money-Saving Features!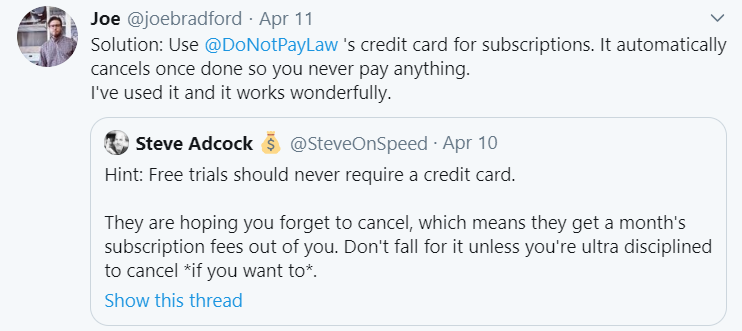 DoNotPay enables you to start saving cash in various ways.
With our Chargeback Instantly feature you can get your money back from Target, Verizon, Hulu, or any other company, while our virtual credit card will sign you up for free trials in a risk-free way.
We can take over other tasks as well. Check out how else we can help you by opening DoNotPay in your .
Some of the tasks we can take over are:
Disputing traffic tickets

Fighting speeding tickets