Cancel Trupanion in a Matter of Minutes
Trupanion is one of the most popular pet insurance providers for dogs and cats. It's available in the entire U.S., as well as Australia and Canada.
How to Cancel Trupanion the Harder Way
You can unsubscribe from Trupanion manually in a few ways.
| | |
| --- | --- |
| Can you cancel with | Yes / No |
| DoNotPay | Yes |
| Email | Yes |
| Phone | Yes |
| Letter | Yes |
| In-person | No |
| Company website | No |
| Fax | Yes |
Cancel Trupanion via Email
Here's how to cancel the policy via email:
Write a formal email where you'll ask for your policy to be canceled

Provide your personal and your pet's info

Ask for the confirmation email once the insurance policy is canceled

Send the email to

customercare@trupanion.com
Cancel Trupanion Over the Phone
Contact Trupanion's customer support by calling
+1 888-733-2685 (the U.S.)

+1 888-615-8318 (Canada)

+61 1300 328 042 (Australia)
Ask them to send you a confirmation email when they cancel. You'll potentially have to call multiple times in order to cancel because Tupanion's customer support representatives aren't always honest and efficient.
DoNotPay can call the Trupanion customer support for you so that you don't have to spend hours waiting for the representative to answer. We will notify you as soon as a rep is live on the line to assist you.
Cancel Trupanion by Sending a Letter
You can also request cancelation by sending a letter.
Compose a formal letter asking to cancel the insurance policy

Provide your personal and your pet's info

Ask for the confirmation email once the insurance policy is canceled

Send the letter to one of the following addresses
6100 4th Ave South Suite 200
Seattle, WA 98108
201 - 185 Forester Street
North Vancouver, BC V7H 0A6
Cancel Trupanion via Fax
If you don't want to go to the post office, you can fax the same letter to 866-405-4536 (the U.S.) 877-564-5353 (Canada).
Potential Problems When Canceling Trupanion
Many clients complain that Trupanion lies about not being able to cancel the policy via phone call. The most popular excuse Trupanion uses is that there aren't any customer support representatives available for your state at the time of your call.
You may have to call several times and send an email in order to cancel the policy.
Cancel Trupanion with DoNotPay's Assistance

DoNotPay is the fastest and most convenient way of canceling Trupanion. Here's what you should do:
Access your DoNotPay account from your

Go to "Find Hidden Money" option

Type in "Trupanion"
Once DoNotPay cancels your subscription, you'll be notified via email.
Another possibility is to connect DoNotPay to your bank account or email. We will detect which subscriptions you're not using and help you cancel them.
Try Out These Trupanion Alternatives
If you aren't happy with Trupanion's services, here are some of the best alternatives.
Company

Pricing

Benefits

Individual quotes—depends on your pet's breed & age

Short repayment time

Excellent customer service

No yearly limits

Individual quotes—depends on your pet's breed & age

Covers exam fees

International coverage

Covers preventable conditions
Cancel All of Your Subscriptions in a Few Clicks with DoNotPay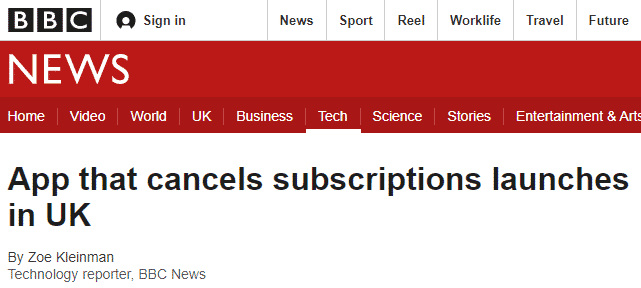 Did you know that the majority of Americans spend a good part of their salary on subscriptions even if they don't use the services?
If you've lost track of all of your memberships, DoNotPay can help you out.
Once you connect your email or bank account to your DoNotPay account, we will analyze all of your subscriptions, find the ones you don't use, and unsubscribe you.
DoNotPay will help you cancel even the most popular services including (but not limited to):
Does Trupanion Offer Refund After Canceling?
The clients will get a refund of the enrolment and premium fee only if the policy is canceled within the first 30 days and Trupanion has not paid any claim during that period.
What Do Trupanion Charges Look Like on My Bank Statement?
| | | |
| --- | --- | --- |
| TRUPANION trupanion.ca, BC | RECURRING TRUPANION trupanion.com WA | CHK REC PAYMENT TRUPANION TRUPANION.COM WA |
| PreDebit TRUPANION | TRUPANION TRUPANION.COMWAUS | TRUPANION 8887332685 |
| TRUPANION TRUPANION.COMWA | TRUPANION trupa | TRUPANION trupanion.ca BC |
| TRUPANION BC | TRUPANION | TRUPANION trupanion.com |
| TRUPANION trupanion.com WA | EFT TRUPANION | PMT DIVERS TRUPANION |
Can I Pause Trupanion Insurance Policy Instead of Canceling?
It's not possible to pause the policy—you can only cancel it.
Will Trupanion Free Trial Renew Into Paid Subscription Automatically?
Trupanion, unfortunately, doesn't offer a free trial period.
Is Trupanion Giving You a Hard Time? DoNotPay Can Help You Sue Them!

If you don't like Trupanion's behavior and if you think the company has wronged you, DoNotPay will help you sue them in small claims court.
We will help you
Determine whether or not your case qualifies for the small claims court

Collect all of the necessary documentation

Write a demand letter

Fill out the paperwork

Compose your statement

Collect your compensation money
Count on DoNotPay's Help for Other Issues Too

DoNotPay has got your back whenever you're facing annoying everyday problems. Access your account from a and DoNotPay will assist in
Fighting speeding tickets

Disputing traffic tickets