Cancel the Atlanta Journal-Constitution Subscription Fast and Easy
The Atlanta Journal-Constitution is the most significant daily newspaper in Atlanta, Georgia. Previously published separately—Constitution in the morning, Journal in the afternoon—from 2001, these two publications are merged into a single morning paper.
Can I Cancel the Atlanta Journal-Constitution With DoNotPay?

Canceling your Atlanta Journal-Constitution with DoNotPay is the best and fastest way of doing it. Here's which steps to follow:
Access your DoNotPay account from a

Select the "Find Hidden Money" option

Type in "The Atlanta Journal-Constitution"
DoNotPay will notify you once your membership is canceled.
Are Unused Memberships Draining Your Bank Account? DoNotPay Can Unsubscribe You From All of Them!
If you want to get rid of the subscriptions you don't use because you want to save some money, DoNotPay can help you.
After you connect your bank account or email with your DoNotPay account, we will have access to all of your subscriptions. We will analyze them and highlight the memberships that you don't use a lot. Then you can select which ones can go, and we will unsubscribe you.
With our help, you can cancel even the most popular subscriptions and services, including:
How to Cancel the Atlanta Journal-Constitution on Your Own
Want to unsubscribe from the Atlanta Journal-Constitution manually? Here's how you can do it:
| | |
| --- | --- |
| Can You Cancel With | Yes / No |
| DoNotPay | Yes |
| Email | Yes |
| Phone | Yes |
| Letter | No |
| In-person | No |
| Company website | No |
How to Cancel AJC Subscription via Email
You can contact the Atlanta Journal-Constitution customer care via email, and here's what you should do:
Write a formal email asking them to cancel your membership

Include the following info:

Your personal details

Your Atlanta Journal-Constitution account details

The reason why you want to cancel

The time and amount of the last payment

The last four digits of your credit card number

Request a confirmation email

Send your email to customercare@ajc.com

Save the confirmation once you receive it
How to Cancel AJC Subscription Over the Phone
To cancel over the phone, dial 1-800-933-9771 and ask the customer support representative to cancel your subscription.
Make sure to request and save a confirmation email in this case, too.
If you want to avoid navigating the phone tree by yourself, you can rely on DoNotPay's convenient feature. We will call the AJC customer support and hold the line for you. As soon as one of the reps is live, you'll be notified, and you'll be able to start talking with them.
Will the Atlanta Journal-Constitution Offer Me a Prorated Refund?
Yes—once you cancel the Atlanta Journal-Constitution subscription, you'll get a refund for the unused portion of your membership. You should call them and request a refund.
Does the Atlanta Journal-Constitution Free Trial Period Automatically Turn Into a Paid Membership?

The Atlanta Journal usually offers short free trial periods around holidays, but free trials aren't in their regular offer. When they do enable it, the subscriptions auto-renew into paid memberships afterward.
DoNotPay's Virtual Credit Card Comes to the Rescue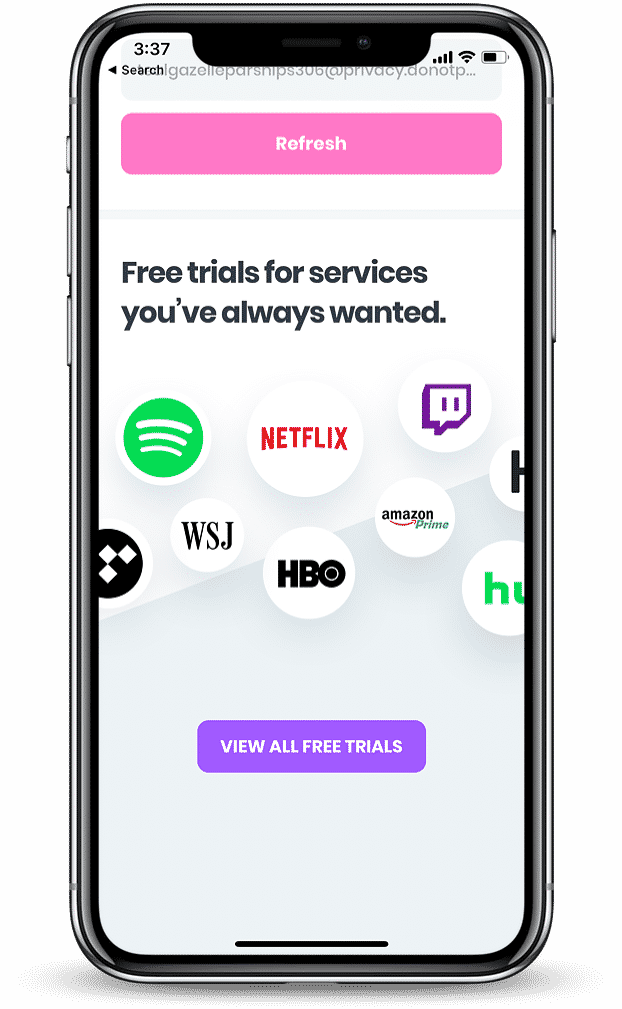 Is the Atlanta Journal-Constitution offering a free trial that you'd like to use? Rely on DoNotPay and enjoy the trial period without worrying about being charged later.
We will generate a random credit card number and a temporary email address that you should use when signing up for the free trial.
Once the trial period is over, the Atlanta Journal-Constitution won't be able to charge you for the paid subscription because our virtual credit card doesn't contain any money. You'll be automatically unsubscribed.
Can I Pause My Atlanta Journal-Constitution?
You can pause your subscription by doing the following:
Log in to your

Atlanta Journal-Constitution account

Go to "Member center portal"

Click on "Manage Subscription"

Select "Schedule a vacation stop"
What Do the Atlanta Journal-Constitution Charges Look Like on My Statement?
The Atlanta Journal-Constitution could show up in your bank statement as "Atlanta Journal Constitution."
Need Help Suing the Atlanta Journal-Constitution? DoNotPay Has Got Your Back!

If the Atlanta Journal-Constitution company is being difficult and you'd like to sue them in small claims court, you can do it hassle-free with DoNotPay's assistance.
We can guide you through the entire process and help you collect the necessary documentation.
Once you respond to our chatbot's most important questions, DoNotPay will determine if your case qualifies for small claims court. If it does, we will help you write a demand letter to send to Atlanta Journal-Constitution. If they don't respond in the next 90 days, you can sue them.
In this part of the process, DoNotPay will help you fill out the forms and write your court statement, but you'll have to file the complaint and show up in court by yourself. We will provide you with instructions for every scenario.
Here's What Else DoNotPay Can Help You With

Why waste time trying to figure out how to deal with pesky issues such as getting refunds from companies or fighting traffic tickets? DoNotPay is there to help you with all of that, and much more.
All you need to do is log in to your DoNotPay account from a and rely on our assistance when you need help:
Fighting speeding tickets

Disputing traffic tickets