Not a Fan of Misleading Ads and Poor Customer Service? Check Out How To Cancel Spectrum Fast!
Spectrum is a mass media giant providing a variety of services, including cable television, Wi-Fi, high-speed internet, and phone services.
The company is also known for causing outrage online for pushing services like 100 Mbps internet aggressively, which are of no use to most of its customers while neglecting the current subscribers entirely.
If you decided to cancel your Spectrum subscription, you might have realized that it's not a simple task. But it could be with DoNotPay.
DoNotPay—The Easy Way To Cancel Spectrum!

DoNotPay offers a simple solution to your Spectrum subscription problem.
Here is how:
Open DoNotPay in your

Select

Find Hidden Money

Type in Spectrum as the name of service
That's all! We will let you know as soon as our app cancels your Spectrum subscription.
If you find it annoying to track all your active subscriptions and often end up paying for a service you don't even use, we can help with that as well.
Link your email or bank account to DoNotPay and we will find all your active subscriptions and help you cancel obsolete ones.
The Only Other Method To Cancel Spectrum—A Phone Call

If you want to cancel your Spectrum subscription, the only other method available is contacting the company over the phone. You can reach them at 833-267-6094.
Take note that the phone call could take a while since you will be connected to an automated system. Follow the prompts until you are connected to a Spectrum agent and then ask to cancel the service.
Some details to prepare before calling:
Your account and contact info

A legitimate reason for canceling

Questions regarding confirmation of cancellation, refunds, and equipment returns
| | |
| --- | --- |
| Can You Cancel With | Yes / No |
| DoNotPay | Yes |
| Email | No |
| Phone | Yes |
| Letter | No |
| In-person | No |
| Company website | No |
Does the Spectrum Subscription Renew Each Month?
Yes, your Spectrum subscription will auto-renew, but your card doesn't have to get charged automatically. Your account is only charged if you have the Auto Pay option turned on. You can turn this option off in the settings of your Spectrum account.
Will I Get a Refund When I Cancel Spectrum?
It depends on the type of subscription you have. Spectrum cancellation and refund policies often change, but some general rules are:
There are

no refunds

for monthly subscriptions. If you cancel during the subscription period, you will have the service until the billing cycle ends

New customers are eligible for a full refund if they cancel their service within 90 days of their subscription date

Current customers can get a refund for a new service they subscribed to during the 90-day period
The refunds are not automatic. You would have to call 833-267-6094 again and chat with a machine until you reach a human you can ask for a refund.
The simpler option is to use DoNotPay to get a Spectrum refund fast.
DoNotPay Can Help You Sue Spectrum in Small Claims Court!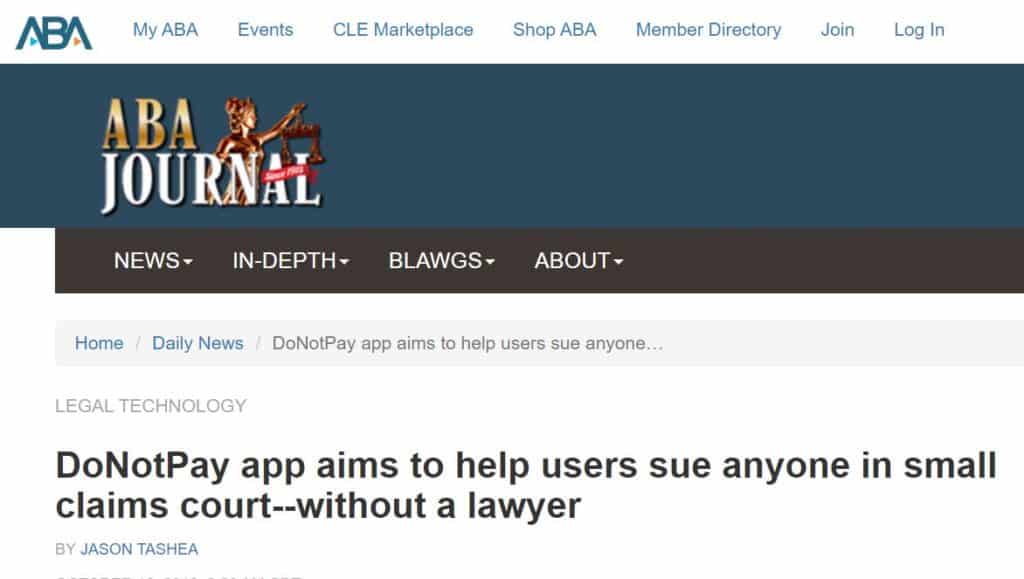 If Spectrum is making it difficult to cancel your account or refusing to issue a refund you are entitled to, we can help.
DoNotPay is a virtual lawyer designed to help people with no legal experience prepare for their day in court. This is what we can do for you:
| | |
| --- | --- |
| Create a Demand Letter | A document tailored to your case, which you can send to Spectrum to try to settle the case outside of court |
| Prepare and Fill Out Court Forms | Legal paperwork required by your small claims court filled out and delivered in the exact number of copies that you need |
| Generate a Script for Your Court Date | A complete guide to help you present your case that contains different courtroom scenarios, a list of important evidence, and advice on what to do if Spectrum doesn't appear in court |
Begin this process by accessing DoNotPay from your .
Explore the World of Opportunities With DoNotPay!

DoNotPay saves your money by canceling unnecessary services, signing you up for no-risk free trials with a virtual credit card, and getting your refunds from different companies. That's just a fraction of what we can do!
Open DoNotPay in your to lower your bills, tackle student loans, apply for unemployment insurance, and discover an array of other possibilities.
Some of the tasks we can take over are:
Disputing traffic tickets

Fighting speeding tickets