Cancel Contra Corner Subscription in Under a Minute With These Hacks
David Stockman's Contra Corner, or Contra Corner for short, is an online magazine that delivers new insights on politics and economy five days a week. If you've signed up for the service and think the magazine issues in your mail aren't all that after all, here's how you can cancel your Contra Corner subscription for good.
How to Cancel Contra Corner Subscription On Your Own
If you want to stop receiving Contra Corner articles, you can unsubscribe from the service in two ways, by:
Calling the magazine

Sending Contra Corner an email
Call Contra Corner to Cancel Your Subscription
The first option you have to cancel Contra Corner manually is to call the magazine on the phone. Here's how:
Dial +1 (800) 708-1020

Sit patiently through the phone queue

Ask the magazine to cancel your subscription when someone picks up
If you're having trouble reaching someone from Contra Corner, DoNotPay is at your disposal. We can call any customer service for you, so you don't have to wait hours and hours for someone to answer. The instant we get a real person on the phone, we'll pass you the call—it's as easy as that!
Email Contra Corner to Cancel Your Subscription
You can also have your Contra Corner subscription canceled by sending the magazine an email asking them to terminate your membership. Here are the steps you have to take:
Log in to your

Contra Corner account

Go to the

Contact Us page

Fill in the email form with your information and your request

Click Submit
You should expect a response from Contra Corner in two working days, but don't be surprised if it takes longer than that.
How to Cancel Contra Corner Subscription The Fastest Way Possible

If you don't feel like dealing with Contra Corner on your own or need your subscription to be canceled pronto, you've come to the right place. DoNotPay can cancel your membership with no questions asked and no explanations necessary.
Here are the short steps to take:
Go to your DoNotPay account from your

Select Find Hidden Money

Type in David Stockman's Contra Corner
There you have it! DoNotPay's robot lawyer will cancel your subscription in 48 hours tops, and you'll receive an email as soon as we're done. If you have many subscriptions that you're paying for every month, we know it isn't easy to keep track of all of them. We also bet some were appealing enough when you first signed up for them, but now you might not even be using anymore.
To take the burden off your back and save yourself some money, connect your email address or bank account to DoNotPay, and we'll keep up with your paid memberships for you. On your request, we'll cancel each one you don't need and help you rid yourself of unnecessary charges on your credit card.
| | |
| --- | --- |
| Can You Cancel With | Yes/No |
| DoNotPay | Yes |
| Email | Yes |
| Phone | Yes |
| Letter | No |
| In-Person | No |
| Company Website | No |
Can You Get a Prorated Refund on a Canceled Contra Corner Subscription?
David Stockman's Contra Corner does not issue partial or full refunds on canceled memberships. The magazine warns you are solely responsible for unsubscribing from a paid subscription before its term ends.
What if Contra Corner Charged You Only Because Your Free Trial Period Expired?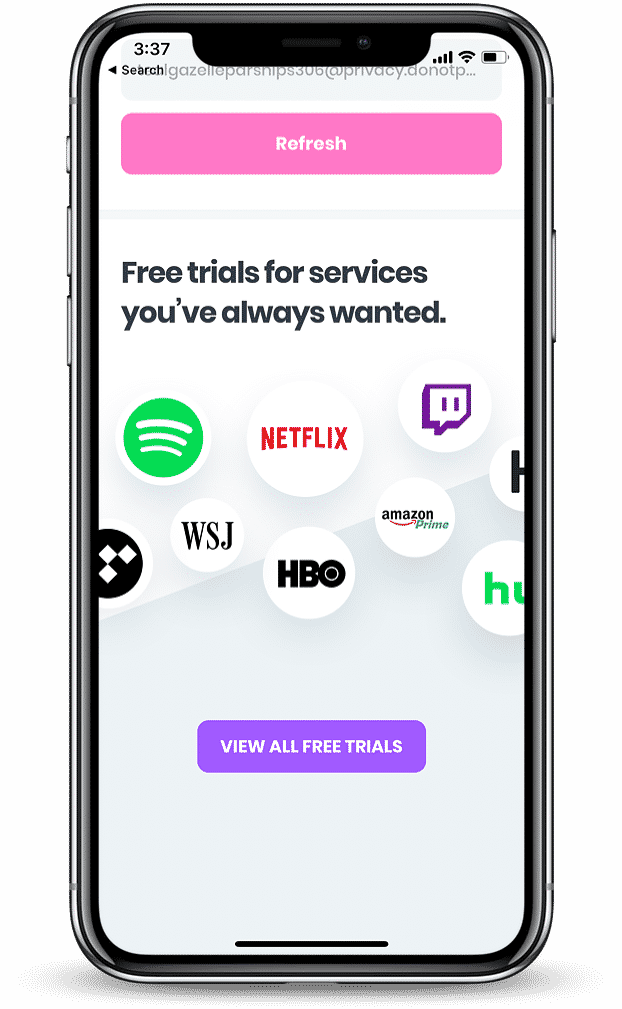 If you didn't manage to cancel your Contra Corner subscription within the 30 days of your free trial, Contra Corner just doesn't care. It's how most subscription services work. Despair not, though—we have a perfect solution to end automated subscription charges! The next time you feel the itch to sign up for any free trial, you can do it without risking surprise fees—just use DoNotPay's virtual credit card instead of your own.
Learn all about how the card works here and see for yourself that you can now enjoy trying out memberships for free without having to keep track of when your free trial periods expire.
Where Else Can You Read About Economy and Politics Besides Contra Corner?
If you enjoy electronic newspapers and magazines and need to be informed on politics and financial markets, Contra Corner is not your only option. Here are a couple of popular alternatives you may consider signing up for:
Online Magazines

Cost

What You Might Enjoy About These Subscriptions

$40 per year (50 issues)

$9.99 per month

A neat display on the small screen

Over 100 magazines at one paid membership
Explore Other DoNotPay's Features

With the help of DoNotPay, you can learn how to cancel your Good Housekeeping and Primerica Online subscriptions—but that's only a portion of the services our robot lawyer offers. Access DoNotPay from your and you'll see at once just how many features are available to you.
To give you an overview of how you can benefit from using the DoNotPay app, here's a list of services we provide:
Contesting speeding tickets

Appealing traffic tickets