How to Cancel AOL—The Ultimate Guide
AOL (also known as America Online) is one of the most used web portals and online service providers in the U.S.
DoNotPay Helps You Cancel AOL Membership Hassle-Free

If you're someone who appreciates efficiency, you'll love canceling your AOL subscription with DoNotPay's assistance. Here's what you should do:
Open your DoNotPay account from a

Click on the "Find Hidden Money" option

Enter "AOL"
We will notify you when we cancel your membership.
Unsubscribe From Multiple Services at Once With DoNotPay

Other than helping you cancel your AOL subscription efficiently, we can also enable you to get rid of all your unused memberships at once. Here's how:
You connect your bank account or email with your DoNotPay account

We will scan all of your subscriptions

We determine which memberships you don't use, and suggest them to you

You will select which ones

we can cancel
DoNotPay will unsubscribe you from the selected memberships in no time.
Count on our help when you want to cancel services such as:
How to Cancel the AOL Subscription On Your Own
You also have a few options for canceling AOL by yourself.
| | |
| --- | --- |
| Can You Cancel With | Yes / No |
| DoNotPay | Yes |
| Email | Yes |
| Phone | Yes |
| Letter | No |
| In-person | No |
| Company website (your account) | Yes |
| Company website (live chat) | Yes |
How to Cancel AOL Through the Website
Here's which steps to follow to cancel your AOL subscription through the website:
Go to the "

My Account

" page

Click on "My Services"

Select "Subscriptions"

Click on "Manage" next to the plan you wish to cancel

Verify your account

Select "Cancel"

Click on "Cancel My Billing" at the bottom of the page

Choose the reason for canceling in the drop-down menu

Choose "Cancel My Billing"
How to Cancel AOL Through Live Chat
You can chat with AOL's 24/7 live customer support. Ask them to cancel your membership and make sure to request and save the confirmation email.
How to Cancel AOL Over the Phone
To cancel your AOL membership over the phone, dial 1-800-827-6364 and ask the customer care agent to unsubscribe you.
If you don't want to waste time calling, DoNotPay can hold the line for you and notify you once one of the reps shows up live and is ready to talk to you.
How to Cancel AOL via Email
On the AOL contact page, you can choose to email their customer service reps and ask them to cancel your subscription. This option does not work when the company is understaffed.
Does AOL Offer a Free Trial?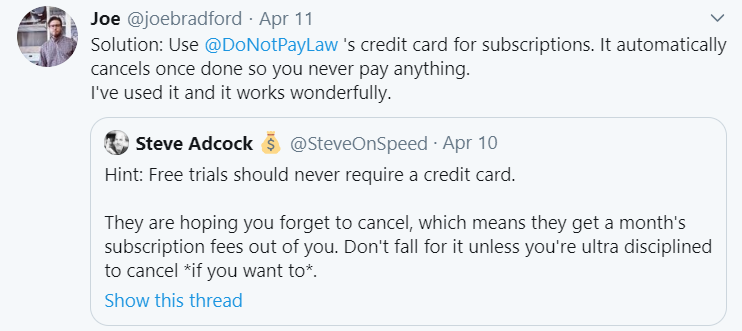 AOL may sometimes offer a free trial period as a promotion. The trial isn't a part of their regular offer. If you do sign up for the free trial, your subscription will auto-renew into a paid membership afterward, unless you cancel your trial at least 48 hours before it ends.
Avoid Being Charged After the Free Trial Ends Thanks to DoNotPay's Virtual Credit Card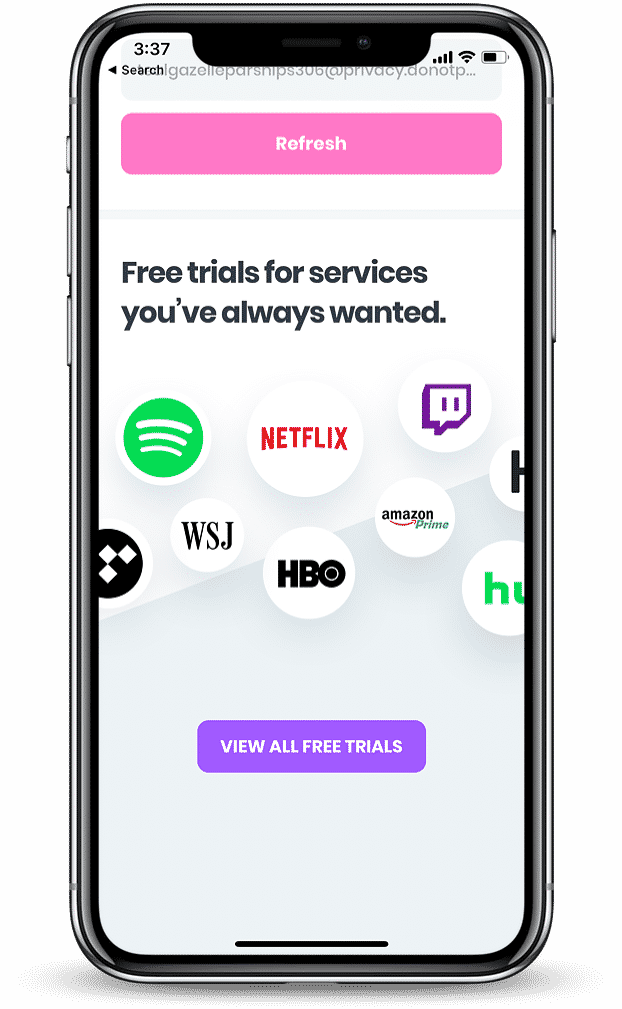 Have you been offered a free trial by AOL, and you're thinking about taking advantage of it? You can sign up for the trial worry-free because DoNotPay's virtual credit card will ensure you aren't billed once the trial is over.
You'll be provided a randomly generated credit card number and a temporary email address to use upon registration. Enjoy your free trial without worrying about being billed later. AOL won't be able to charge you from the virtual credit card, and you'll be automatically unsubscribed.
Can I Expect a Prorated Refund After Canceling?
AOL doesn't offer a refund once you cancel, but you'll have access to the premium features until the end of the billing period.
Can I Pause My AOL Subscription Instead of Canceling?
You can not pause your AOL membership. You can only cancel and purchase it again when needed.
DoNotPay Helps You Sue AOL in Small Claims Court

Should you have any issue with the way that AOL is treating you, DoNotPay can assist you in suing the company in small claims court. Thanks to the world's first robot lawyer, you won't have to navigate complex bureaucracy by yourself.
The only task you will have is to file the complaint and then appear in court. Everything else will be handled with DoNotPay's assistance. We will help you:
Write a demand letter

Determine if your case qualifies for small claims court

Fill out all the forms

Prepare the necessary documentation

Write your court statement
The Most Popular AOL Alternatives
This the best AOL alternative:
Company

Pricing

Benefits

From $3.49 / month

Up-to-date with latest news

Great email provider

Affordable
What Else Can DoNotPay Help Me With?

Once you log in to your DoNotPay account from a , you'll be able to rely on DoNotPay's help whenever you need to:
Contest speeding tickets

Fight traffic tickets