How To Cancel Anytime Fitness—Anytime, Anywhere
Anytime Fitness is a chain of health and fitness clubs that has over 4,000 locations all across the U.S. The interesting part about Anytime Fitness is that they're open 24 hours a day, throughout the whole year. Even with this cool convenience, you might have decided that Anytime Fitness isn't for you. DoNotPay can help you terminate your membership.
How To Cancel Anytime Fitness on Your Own
Anytime Fitness allows for a seven-day cooling-off period. Within those seven days, you get a chance to change your mind.
If you don't, note that canceling Anytime Fitness is a tricky business. You could probably get a six-pack faster than cancel your membership before your next charge. In order to cancel your membership, you'll have to:
Review your

Membership Agreement

before you contact your home club

Pay attention to the specific cancellation policy regarding your state

Find the contact information for your local club using the

Club Locator

Visit your local club and follow their instructions
Anytime Fitness Cancellation With DoNotPay Is a Piece of Cake

As you might have noticed, canceling Anytime Fitness on your own is everything but a simple process. It could take you hours—but what if you could cancel your Anytime Fitness membership in just a few minutes? Well, you can—with the help of our awesome app.
To do so, follow these instructions:
Open DoNotPay in any

Log into your account

Select

Find Hidden Money

Type in

Anytime Fitness

as the name of the service you're canceling
DoNotPay will cancel your membership within the following two days, and you will be notified via email as soon as the cancellation is over. You'll spare yourself the trouble of going through their convoluted cancellation process.
| | |
| --- | --- |
| Can You Cancel With | Yes/No |
| DoNotPay | Yes |
| In Person | Yes |
| Email | No |
| Phone | No |
| Company's Website | No |
| Letter | No |
Does Anytime Fitness Have the Option of Pausing Your Membership?
Anytime Fitness allows its users to pause their subscription. The company's agreement states that you can pause your membership for up to three months, twice per year.
The minimum freeze period is one billing cycle, and a weekly pause fee of around $2.50 may apply. If you have a prepaid membership, the minimum freeze period is two weeks.
Is There a Free Trial With Anytime Fitness?
Anytime Fitness offers its new members a free seven-day pass. To start your free trial, you have to:
Visit their free trial

page

Type the name of your city or state in the search box

Click on

Next

Fill out the application form

Hit

Submit
What Are Any Alternatives to Anytime Fitness?
You can check out some of the other gyms in the table below:
Company

Pricing

Benefits

From $26.99 a month to $39 a year

Group classes

Swimming pools

Childcare

Five-day guest pass

Suspending membership

From $7 to $19 a month

Access to multiple centers throughout the U.S.

Various discounts

3-day membership for non-frequent users

Guest pass (valid for three days)

From $10 to $19.99 a month

Weekly aerobic and cardio classes

Massage chairs

Tanning beds

Guest per day for free

Affordable prices
Do You Want To Sue Anytime Fitness? DoNotPay Can Help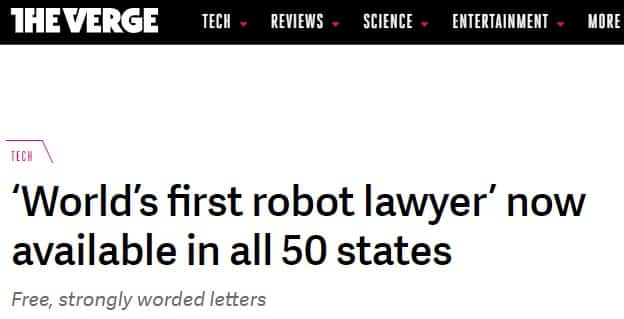 Has Anytime Fitness violated your customer rights? DoNotPay can help you take them to court and get awarded damages. With the help of our state-of-the-art, award-winning app, you can sue any company in small claims court. DoNotPay will fill out legal forms for you and generate a script that you can use to aid you in your legal battle.
DoNotPay Keeps Your Info Safe From Scammers!
There are many drawbacks to sharing your private information online, especially when you are not sure whether the website that asks you to do so is a reliable one. To bypass all the risks and play it safe, you can use DoNotPay's virtual credit card generator. Our product helps you protect your identity and bank account from cyber criminals.
The next time suspicious websites ask you to provide your banking information, fire up DoNotPay's generator and feed them the bogus credit card number. Our virtual credit cards are made up of randomly selected numbers, tied to a dedicated temporary email address, and linked to a fake name! They also contain no funds, so you won't have to pay for any service unless you choose to.
The best part is that companies will have no way of telling our card from a legit one, so you're sure to pass their check-ups and avoid being charged for unwanted subscriptions!
DoNotPay Keeps Careful Track of Your Subscriptions

Did you know that about 84% of Americans spend around $240 a month on subscriptions they don't use? Sometimes, they don't even know what they're paying for! If you, too, have some peculiar credit card charges, chances are you're one of the 84%.
DoNotPay can help you monitor your subscriptions and save your money. The only thing you need to do is connect your email and bank account to DoNotPay, and we'll:
List all your active subscriptions

Point out the services that you're not using

Cancel them for you
DoNotPay Can Help With Your Administrative and Legal Issues

Experiencing administrative or legal issues can be frustrating and irritating as if life—as it is—isn't already enough. DoNotPay was invented out of the need to make life easier, and that's exactly what it can do for you.
Open DoNotPay in your and get help with anything from writing a sample letter of refund payment to knowing how to report harassment. Our app can help you with:
Fighting speeding tickets

Disputing traffic tickets